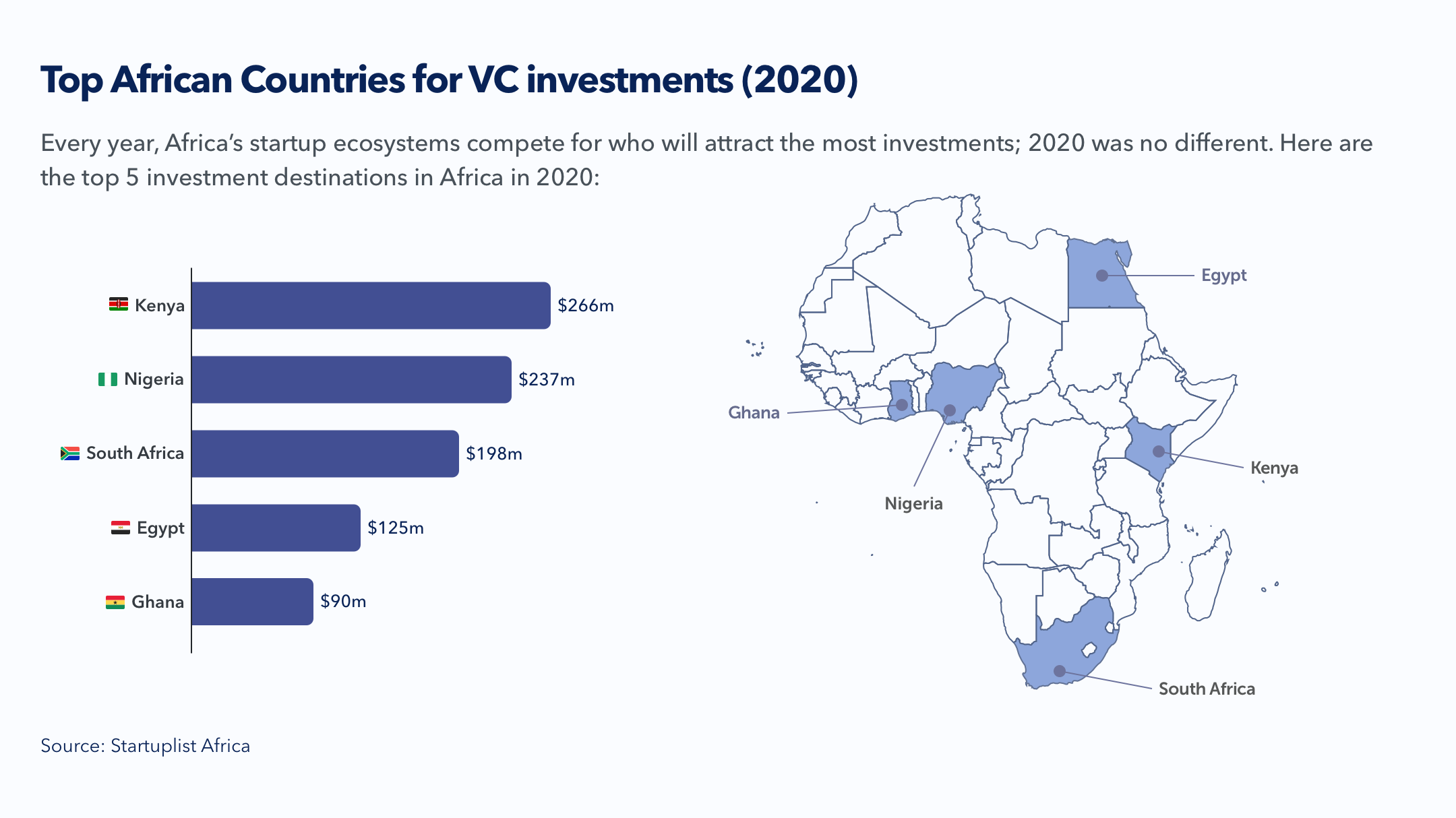 Kenya beat Nigeria, South Africa, Egypt and Ghana in 2020 in attracting investment for its startups. This is according to a report by Startuplist Africa, a data-driven platform that provides insights to the African Startup Ecosystem. The report based its findings on publicly disclosed funding deals on African Startups operating on the continent (whether or not they have their HQs on the continent), and does not include mergers and acquisitions.
Based on all that, Kenya ?? emerged as the top investment destination through the year attracting $266 Million for its startups. According to the report, this was a $114 Million jump in investment compared to 2019.
The top industries receiving the investments are startups in the Renewable Energy sector, Agritech, and logistics. The top funded startup according to the report was Greenlight Planet which raised $90 Million. Greenlight Planet designs, distributes and finances Sun King solar home energy solutions to households and businesses who don't have access to or can't rely on the national grid.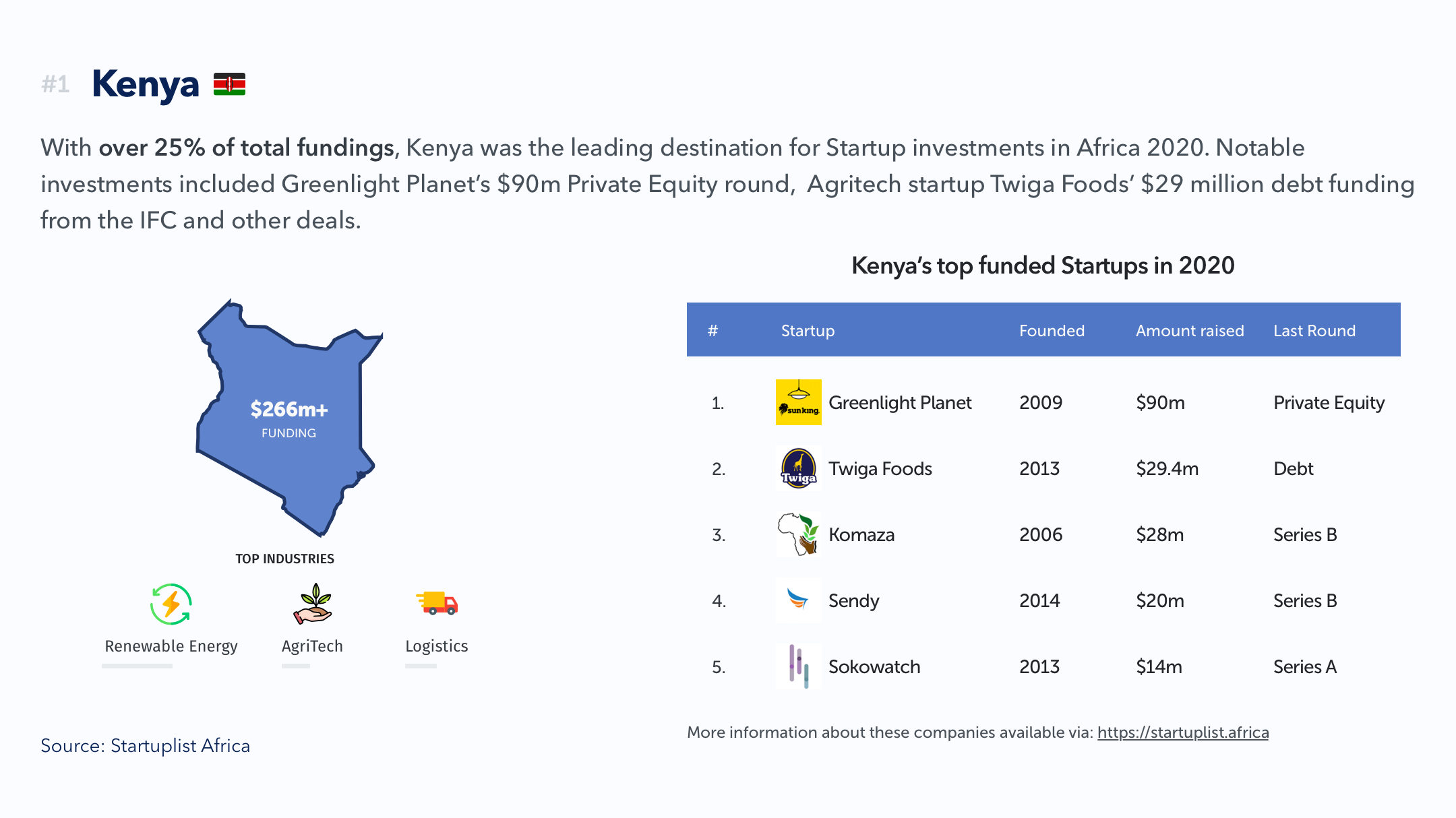 Nigeria ?? came in second attracting $237 Million. According to the report, this marked a significant drop compared to 2019 where Nigerian startups had attracted $640 Million in investment. Here also, the top funded startup deals with clean energy solution by providing solar power to homes.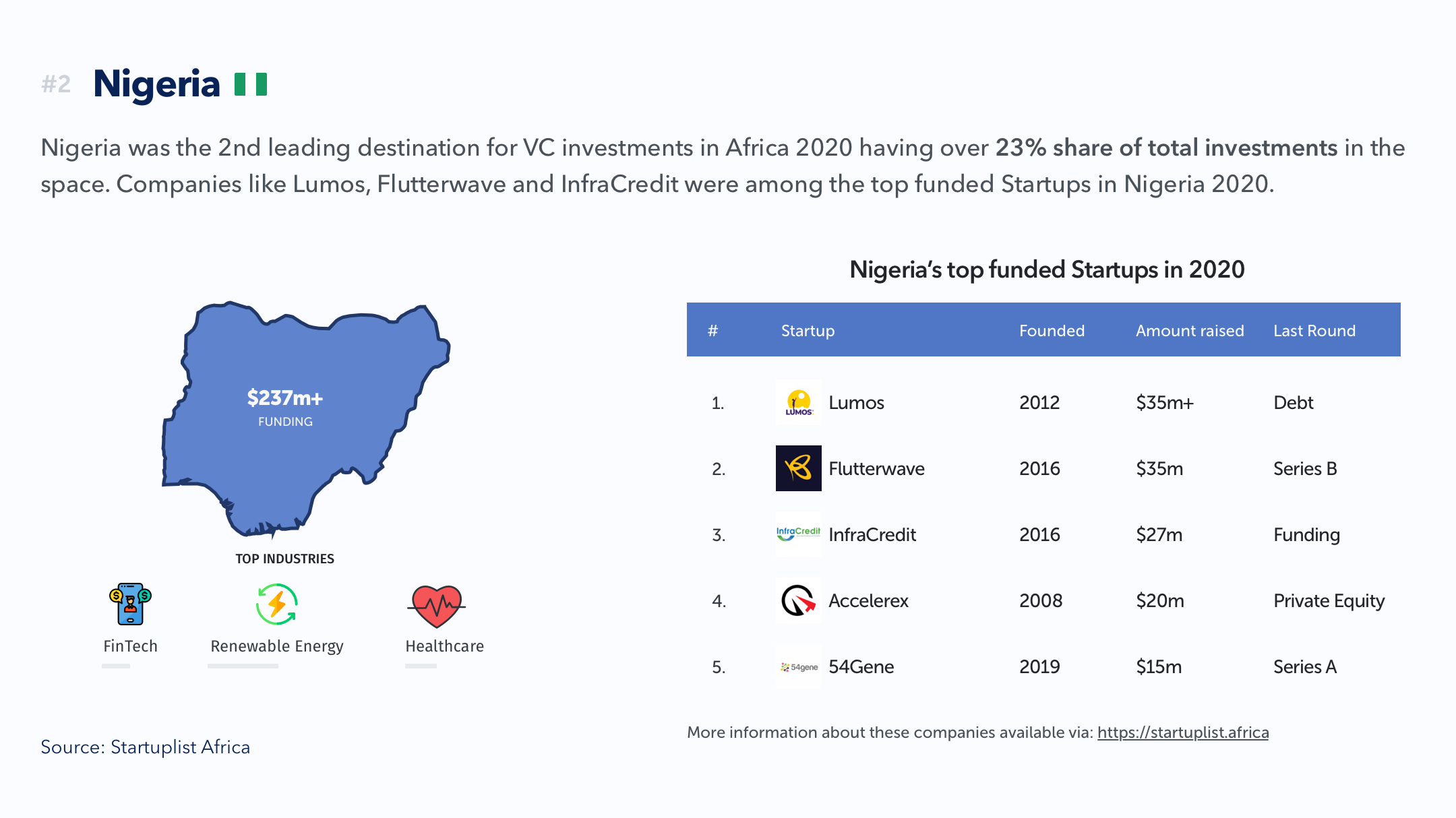 South Africa ?? came in third claiming over 19% of the total share of investment. The top funded startup in the country was Jumo a technology platform that partners with banks and mobile network operators, to building financial services and solutions. According to the report, this marked an increase of $91 Million in investment compared to 2019.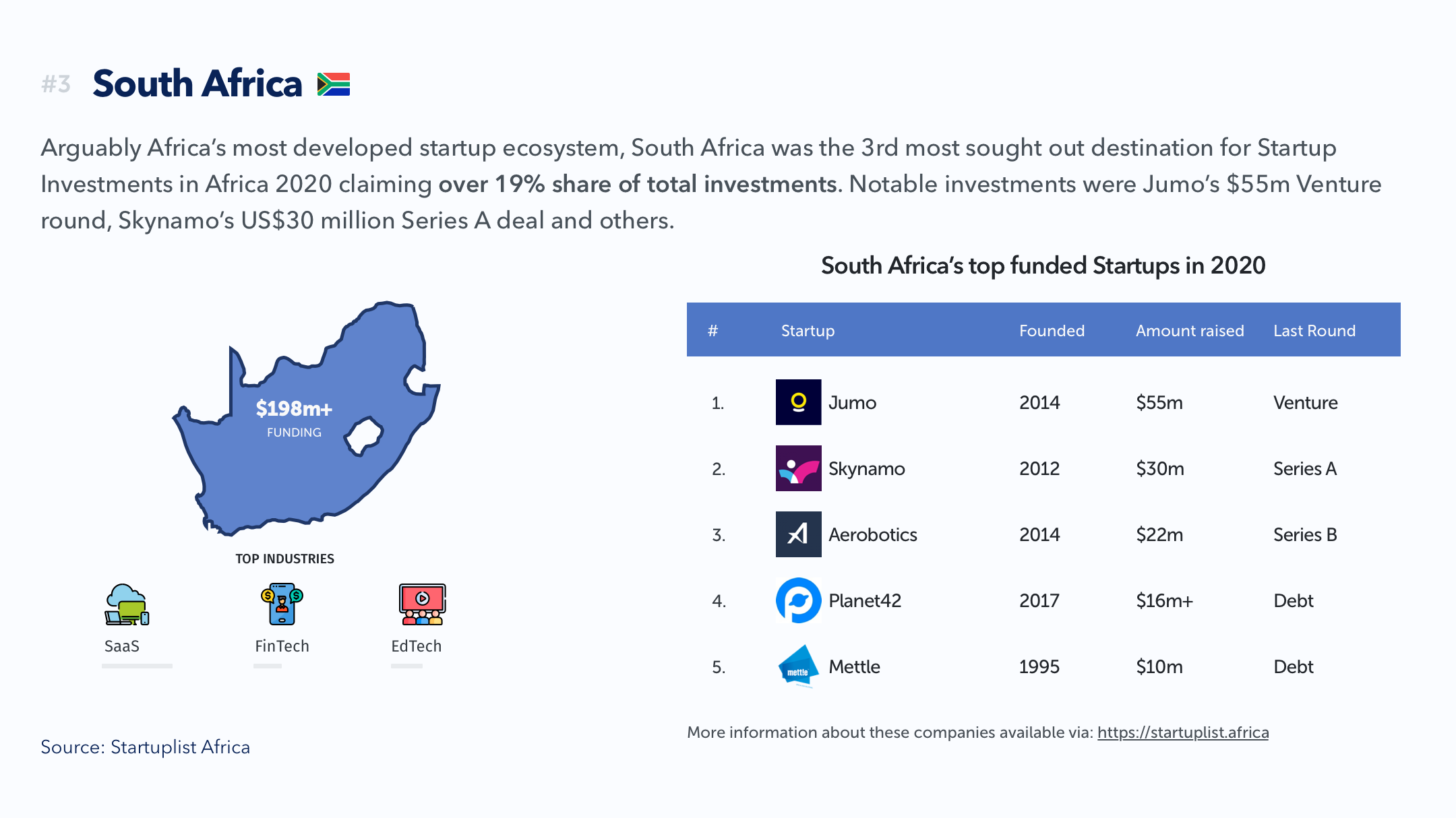 Egypt ?? which the report describes as one of Africa's fastest growing startup ecosystems came in 4th with logistics and transport startups taking the lead in investment. Vezeeta, a digital healthcare startup raised the most money followed by SWVL, a transport company with the aim to revolutionise the transport industry in emerging markets. They even have presence in Kenya.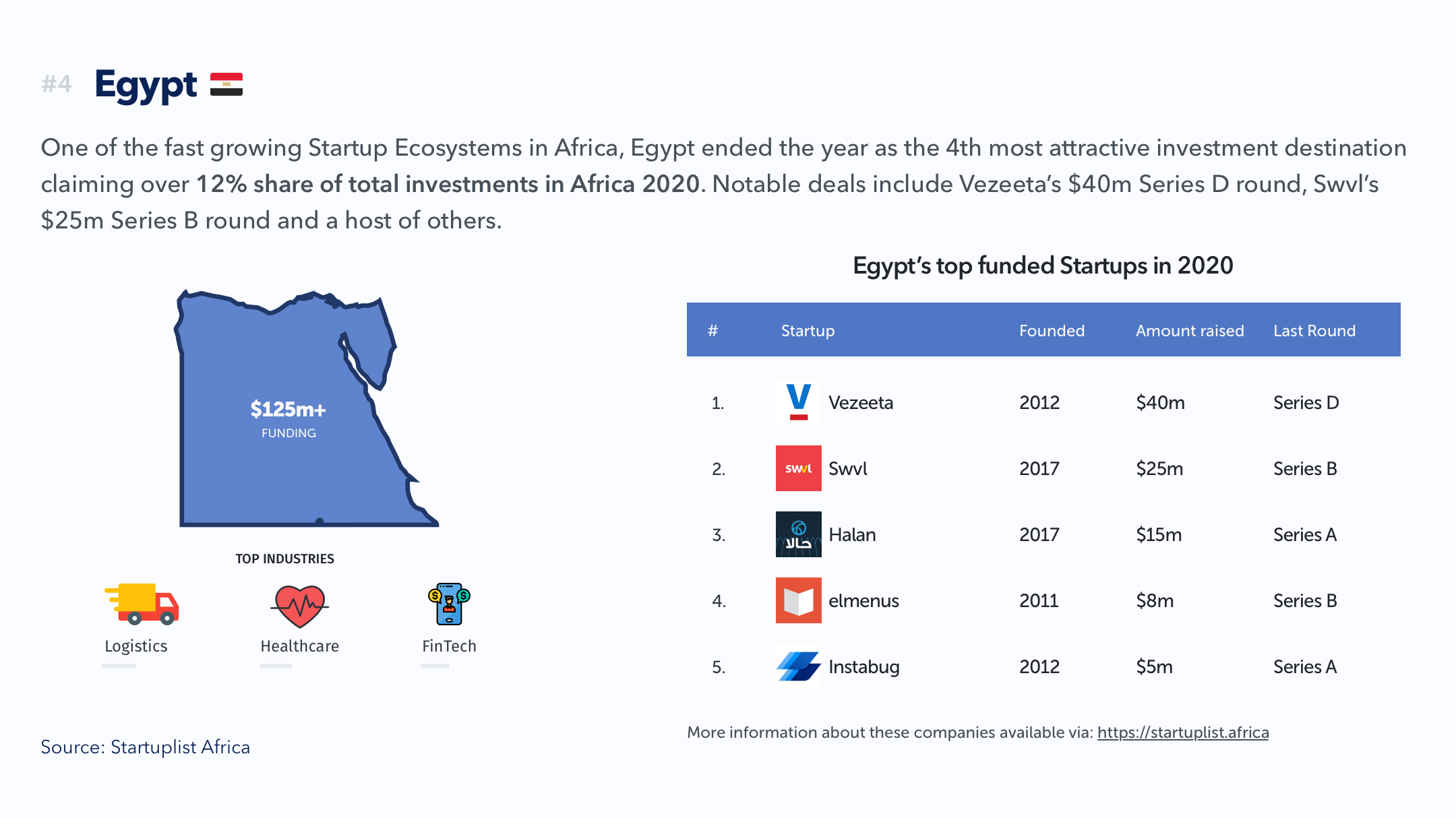 Ghana ?? came in fifth with a total of $90 Million raised in 2020. Chipper Cash raised over $44 Million with the world's second richest man, Jeff Bezos as one of its investors.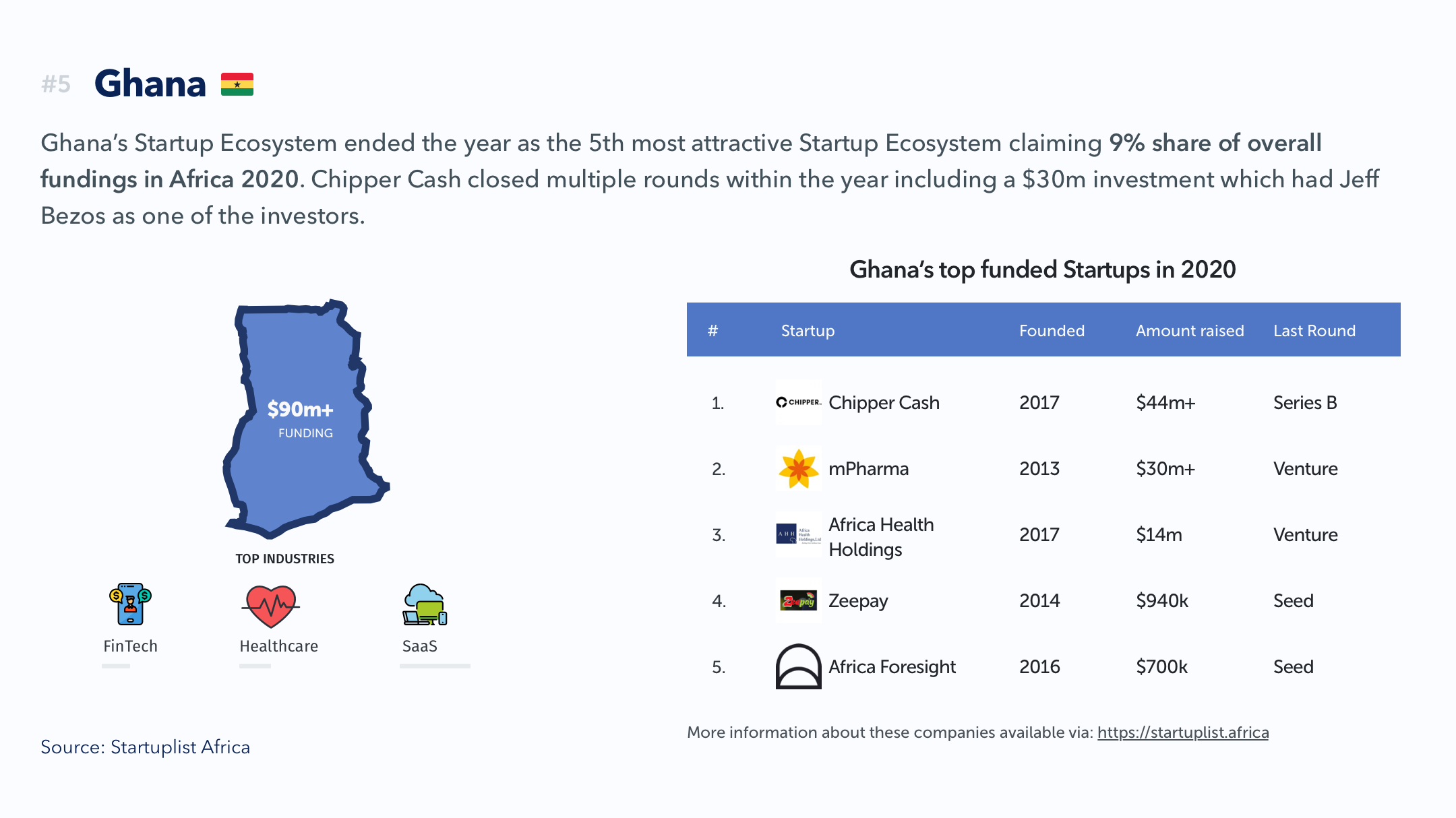 The full report is available on Startuplist Africa's website.