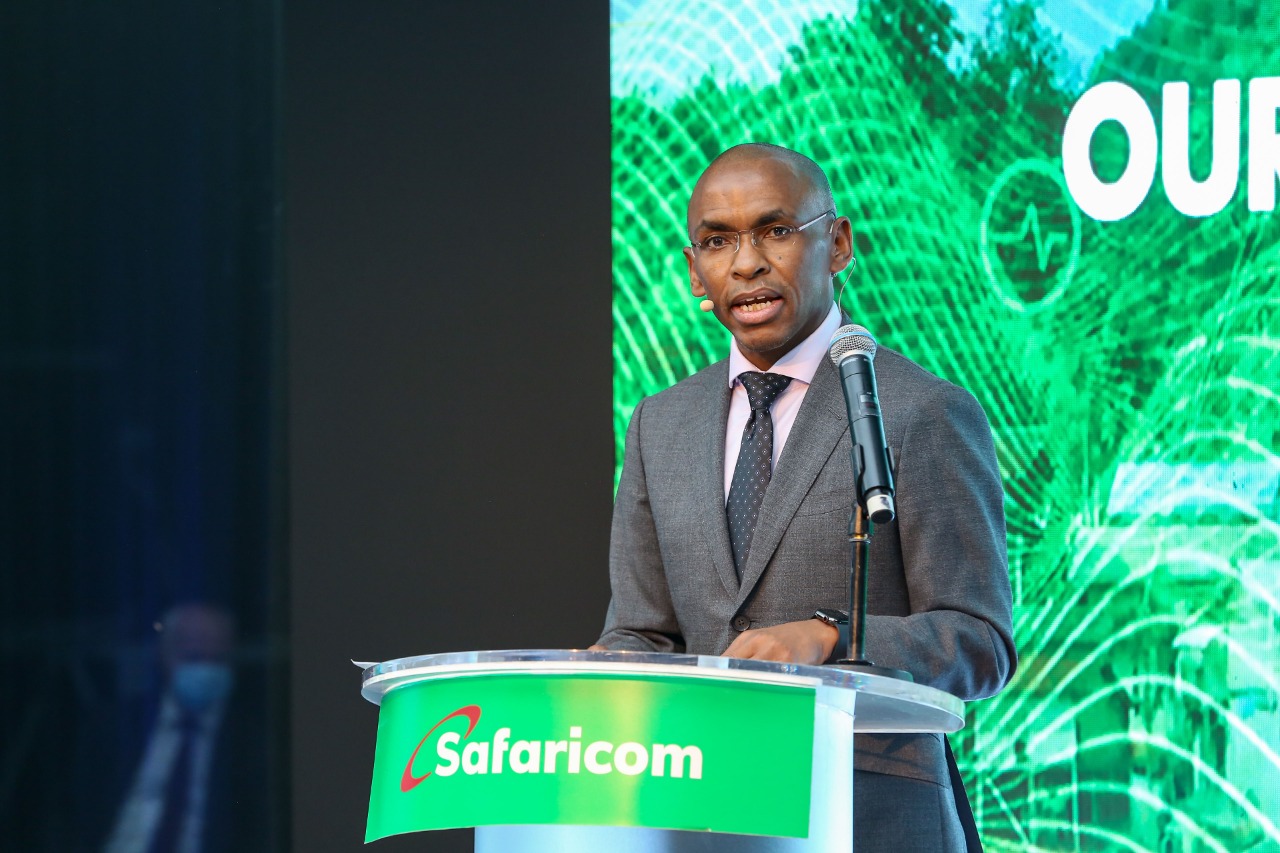 Safaricom has today launched its 5G network in Kenya. With this move, Safaricom becomes the first Telco in Kenya to bring 5G to the masses. Arguably, this also makes them the first in East Africa. This is because last year, MTN Uganda in partnership with Chinese ZTE announced trials for 5G in that country. Unlike MTN Uganda, Safaricom's 5G is ready and open to use in certain locations already provided you have the right equipment.
With this new mobile network generation, Safaricom is partnering with both Finnish Company Nokia and Chinese Company Huawei who will provide the necessary infrastructure for the network. We've known for a while that Safaricom was partnering with Huawei for 5G, as Huawei has also provided the company with most of its previous gadgets and infrastructure. However, this is the first time we're hearing of a Nokia-Safaricom 5G deal. Locally, Nokia already has a deal with Airtel Kenya to not only improve the company's existing networks but to also lay the foundation for 5G.
Today's launch was very unexpected. This is because a couple of weeks ago, Safaricom was said to have put 5G on hold with no launch plans in the near future. The CEO was quoted as saying, "…in terms of immediacy, we are not intending at this stage to go big on 5G in the near term." That was two months ago, and here we are with the company now seemingly going all-in on 5G.
Why Now?
It is unclear why Safaricom has changed course from the statement two months ago, to actually launching 5G today.
Safaricom CEO has said the move to launch 5G in the country ushers in an era of new possibilities. 5G brings so much promise including low latency, high reliability, low power consumption, high bandwidth, multi-level security and ubiquitous connectivity. 5G can support up to 1 Million devices within one square kilometre compared to 100,000 devices with 4G.
The launch, according to the CEO, puts Kenya on the Global Map, as the second country in Africa, after South Africa, to bring 5G to the masses. This, the CEO says, shows that Safaricom is leading the way as it seeks to become a full technology company by 2025.
What types of 5G should you expect from Safaricom?
There are three types of 5G currently. Once everything is properly set up in the future, these different network types will work in harmony to ensure those extremely fast speeds are achieved everywhere. The three types are:
Low-Band 5G – This is the baseline for 5G, and is good for nationwide coverage. It uses the same frequency that was once used for TV broadcasts and can cover more rural locations. It offers speeds that are approximately 20% faster than 4G networks.
Mid-Band 5G – This is good for metropolitan areas, but requires significant proximity to 5G towers. Speeds are about 6 times higher than 4G speeds.
High-Band 5G – This is the crazy tier. With millimetre wave (mmWave) users can achieve up to 10 times faster speeds than 4G. However, users need to be very close to a tower, and not blocked by any objects. This is good for cities and open spaces.
Though the company didn't announce what band they'd be using, it seems from the launch that they're taking advantage of both mid-band and high-band 5G. The mid-band 5G will cover towns, with the mmWave being used in specific places and achieving those high speeds.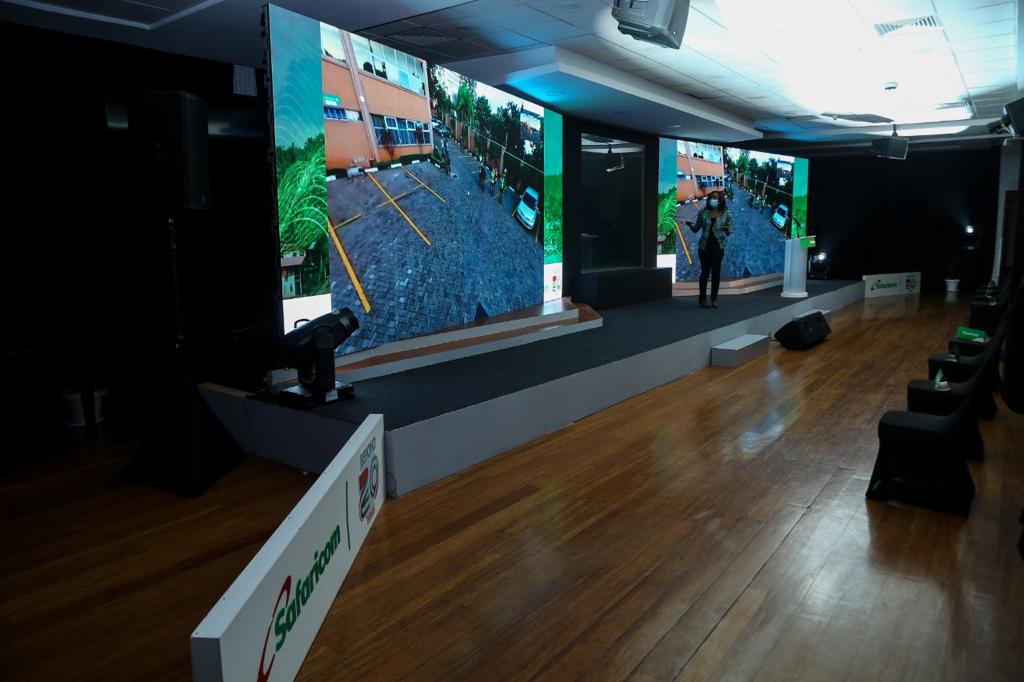 Where you can access Safaricom 5G:
Initially, we thought Safaricom would cover a small region at the beginning. However, from the launch, it seems the company has decided to actually go big. The 5G network will be available across:
Parts of Nairobi,
and parts of Western Kenya including Kisumu, Kisii and Bungoma.
In the coming year, Safaricom has said they'll be bringing 5G to more towns across the country. The aim, according to the company, is to have 150 5G stations across 9 towns in Kenya and to ensure speeds of up to 700Mbps. Later on, the speeds will reach up to 1Gbps after more parts of the country are covered.
What do you need to access Safaricom 5G?
Safaricom has said there won't be a need for new SIM cards. You current 4G SIM cards will do just fine. All you need is
A 5G capable device
Be within a region where there's 5G coverage.
However, the company didn't mention any 5G specific bundles. These could come later on, and would be a good way of getting more people interested. This is something we saw with 4G where there were specific 4G bundles only usable when on a 4G connection.
How will this change your life?
Currently, unless you're within a region that has 5G coverage, and have the right devices that can access 5G, there's not much you will see. However, if your device is 5G ready, and you're in a 5G ready region, you can expect the following:
5G speeds – up to 700Mbps now, and later on over 1Gbps.
That's sort of the immediate thing to expect from 5G for those with 5G capable devices. However, over time, we will see the 4G network which currently has over 94% coverage, but with only 20% penetration, being much faster. And with more people using 5G hopefully in the coming years, this may also reduce the expected strain on the 4G network.
We will also see more Home Internet solutions arising thanks to 5G. Safaricom has also talked about the possibility of bringing fixed home connectivity with 5G in regions where Fibre can't reach. This means that there will be a time, even those in very remote places will enjoy Home Internet that's very fast, and with very low latency.
Huawei, at the event, showcased 5G routers that will be useful for homes that may want to take advantage of 5G speeds. Such routers will be a good way to get on the 5G train without actually needing to buy a whole new phone. There were also 5G Mi-Fi's that would be a good portable way of getting 5G while moving around.
Devices supporting 5G in Kenya:
Currently, there are a couple of devices already supporting the 5G network. These are:
The new Galaxy S21 Series from Samsung
The new iPhone 12 Series – Users will need to wait for an update from Apple.
Nokia 8.3
Huawei P40 Series
Home Router, or MiFi device supporting 5G.
If you have any other 5G device and are in a 5G region, and your device supports the 5G bands offered by Safaricom, your device will be able to enjoy 5G speeds. For most, there won't be a need for official software updates.
Safaricom says there will be very many applications of 5G as we move forward. 5G will affect very many things including health, learning, and entertainment. And these are all sectors where, as the company shifts from being just a Telco, to a fully-fledged Tech Company, it will be looking to have different products and solutions.
At the launch, Safaricom showcased the low-latency of 5G with a video call from Nairobi to Kisumu. The company also showed holograms, and live drone footage, all powered by its new 5G network. The company also gifted the Communication Authority and the ICT Cabinet Secretary with new devices supporting 5G.