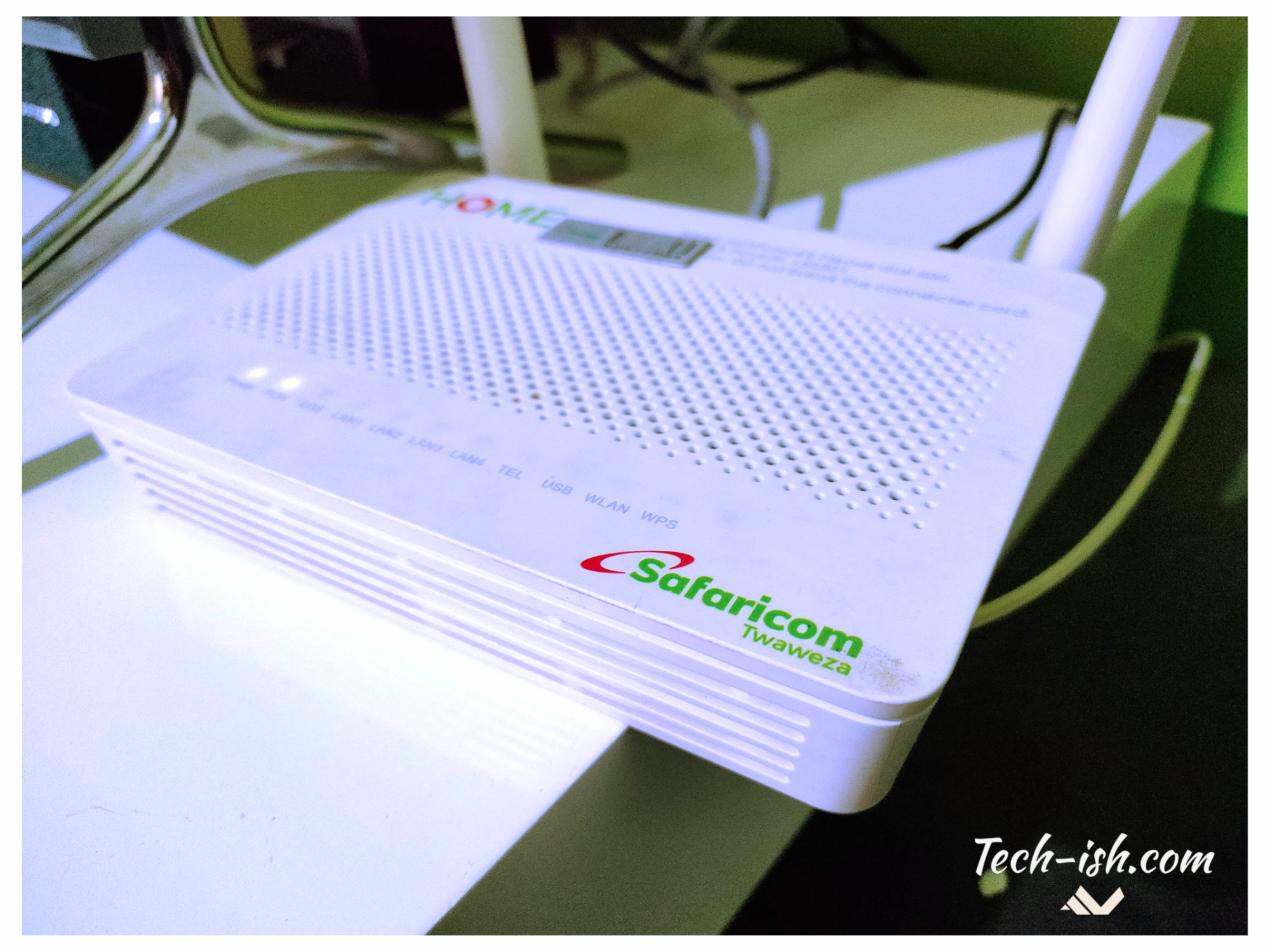 Safaricom Home Fibre is now available in many more parts of the country. Ever since the company officially introduced the service in 2018, they have been very much focused on expanding Home internet to as many parts of Kenya as possible.
Many more Kenyans can now sign up for Safaricom Home Fibre across parts of Nairobi, Mombasa, Western, Nyanza, Eastern, Central and the Rift Valley. This contrasts with other FTTH (fiber-to-the-home) providers who are yet to boast of such extensive coverage.
Safaricom says the Home Fibre is now available in more than 12,000 Estates in Kenya with over 350,000 homes passed.
In case you're interested in getting connected, it is now easier to sign up. All you need to do is dial *400# on your Safaricom phone number and follow the prompts as shown in the image below:

Once Safaricom receives your response, and you're in a Fibre-ready area, the next important decision is figuring out what package will be good for your needs.
There are 4 main Home Fibre packages:
Bronze – 8Mbps
Silver – 20Mbps
Gold – 40Mbps
Diamond – 100Mbps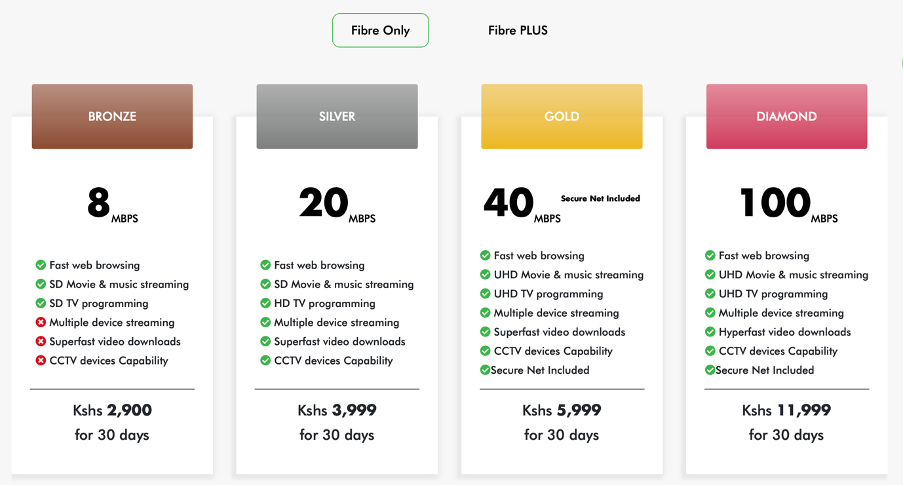 The Gold and Diamond packages include a feature called 'Secure Net' which offers protection against security threats such as viruses as well as allowing you to control what is accessed on your connection and when the internet can be used.
From the image above, you can probably tell which package will serve you well. For example, if you want fast downloads, you need something from Silver and above. However, to get the exact speeds that will work for you, you need to use Safaricom's Speed Checker.
This is a simple questionnaire Safaricom has set up that helps them gauge what sort of service will be best for your home. Remember the number of people and devices connected, plus whatever you're doing online affects the speeds you may be receiving, and your overall experience.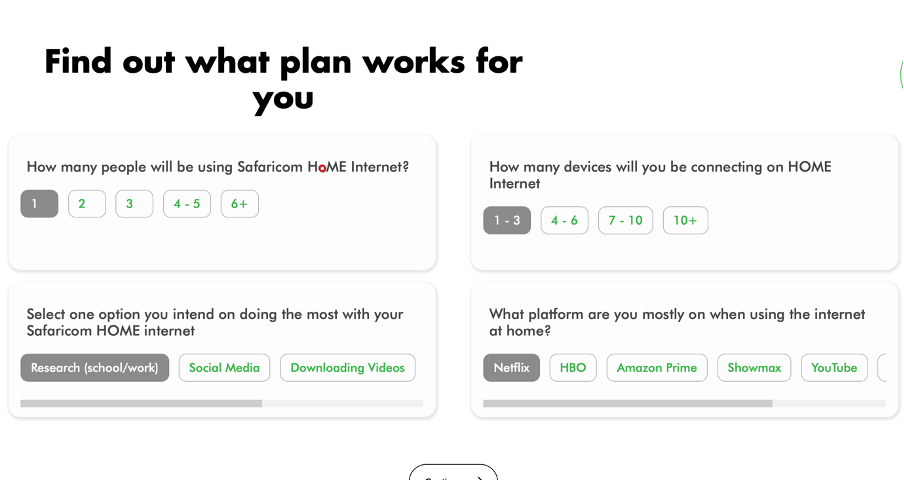 For example, from the speed checker, if you are three in a household, and you use 3 devices in total, and what you do mostly is social media, plus YouTube, the checker suggests you take the 5MP (currently this is the 8Mbps) package.
If you're not sure about the speed checker results, the best package remains the 20Mbps package for KES 3,999. For a couple of reasons:
It is a good price for the speeds you get. Compared to all other packages, getting 20Mbps for 3k is a good deal. So why not?
You can use multiple devices at once, so if you live in a household with demanding usage, you're covered.
The package can handle the streaming you may need for YouTube and Netflix and other platforms. So whenever that becomes an option, you're covered.
You're sure your downloads will not take forever, as they would with the 8mbps package.
Since Home Fibre is shared 1:4 during peak usage times, speeds may fall, and with 20Mbps, you'll still be covered.
If you have special requirements like Home Security with CCTV cameras, the package will be able to incorporate such well.
Which Home Fibre package do you use? If not, after reading this article, which one will you be going for?