Infinix has announced the launch of the Infinix Wallet, a digital wallet that'll be available on Infinix smartphones. It is co-developed with PalmPay – a mobile financial services platform that's funded by Transsion, which owns the Infinix brand. The smartphone company says the aim of this move is to build a multi-dimensional digital life for its smartphone users enabling them to integrate financial services and payments into a simple and secure ecosystem.
Infinix says it aims for its users to be able to do things like top up airtime, buy stuff, transfer money, and much more from the platform which they promise is simple and secure.
The company is currently running an alpha test across different markets. The official launch will be in May in Kenya, Nigeria and Ghana. In July, the Infinix wallet will expand to Tanzania, with Uganda, Côte d'Ivoire and Senegal getting the app in September.
What they said:
"We have benefited from the incredible developments of the digital economy and are fortunate to take a key role in building this digital ecosystem. PalmPay delivers its innovative financial technology and extensive service experience. Together, Infinix and PalmPay will provide consumers with an unparalleled digital financial service experience. In the future, Infinix will work with more partners to extend the scope of Infinix Wallet services to cover more application scenarios to simplify digital finances for end-users." Skye Chen, Head of Global Public Relations of Infinix. 
"Infinix is a leading enterprise in terms of market power and brand influence among African consumers. The partnership between Infinix and PalmPay will accelerate the rapid adoption of digital wallets, and connect valuable and high-quality services to end-users in more countries and regions. Additionally, it will also drive the rapid development of the digitization of financial services." Sofia Zab, Chief Marketing Officer of PalmPay.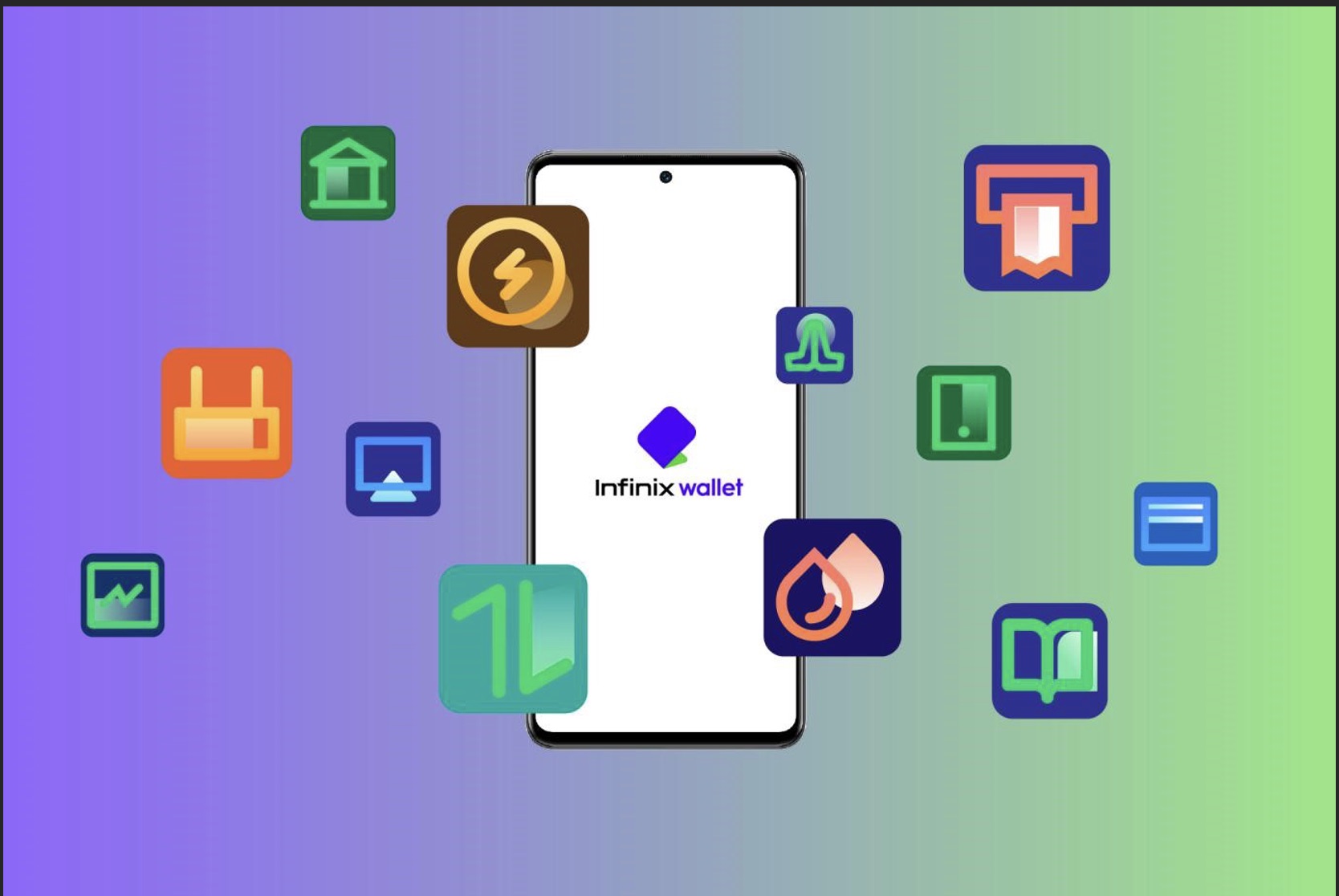 Features and Benefits of the Infinix Wallet
Instant Credit:
Infinix says the wallet will allow users to bypass the complicated application process of a traditional credit card. They can therefore quickly open an Instant Credit account with third-party financial institutions and use credit to pay as they go, allowing for a quick turnaround for small payments. 
The company says Instant Credit will help users build their personal credit profiles. The Infinix Wallet will have a high initial credit limit on which users can build up good credit history over time. There will be zero processing fees, zero account management fees, zero annual fees, and free interest of up to 16 days.
Load Bank Cards & Manage Funds:
The Infinix Wallet will enable full online management of all users' bank cards. This will provide a digital, visual, cordless fund management experience.
Users will be able to add third-party bank cards to the wallet, check their balances, transfer funds, pay for goods, make repayments and much more. Infinix says this will be an intelligent, convenient and clear view of personal wealth management, income and expenses. 
Simple Digital Finances:
The company hopes that the Wallet will become the one-stop shop for digital finances in emerging markets where Infinix products are available. From the Walter, users – Infinix hopes – will be able to spend, top up airtime, buy data, make utility payments, tap and pay and much more.
The company says it is already collaborating with mainstream local service providers including: Safaricom, DSTV, Kenya Power and Nairobi Water.
In addition, the Infinix Wallet has also already connected with local merchants offering users a wealth of rebate benefits such as cash-back on payments, discounts, loyalty rewards, membership points and more allowing users to spend less and save more. 
Safe & Secure:
Infinix says the Wallet "features a multi-layered security system to safeguard user privacy and payments ensuring customers can tap & pay with peace of mind. Being user-centric by design, the Infinix Wallet protects user data by making sure the user fully owns their own data and has knowledge over any collection, usage, processing, retention or deletion if applicable. The Infinix Wallet is also fully compliant with GDPR and international information security standards including PCI DSS and ISO27001."
The company says besides PalmPay, the Wallet also works with third-party licensed financial institutions in various countries to continuously protect users funds and payments though various technological means such as security information compares, dynamic password verification, risk monitoring system protection and more.
My Thoughts:
It is imperative that many smartphone makers – especially players in the budget and lower mid-range segments – find a way to make serious money. The profit margins from just selling smartphone hardware are so little. That's why some manufacturers have app subscriptions, or show adverts on their devices.
This is a different approach by Infinix.
What I wonder is this though:
Is this really an Infinix venture? – Or is this something Transsion is pushing. Meaning we'll see a TECNO Wallet too? They literally make the same phones branded differently.
Do users want another mobile money wallet? – Aren't we past the oh we're a fintech company because we give users another wallet to make transactions from?
What are the chances of success for such an idea? – We know M-Pesa is already going independent, and we've seen huge success stories around mobile money in the continent. Can something new arise?
Is this the future? – Every smartphone company has their own mobile money wallet? How will such a world look like?
What are your thoughts on this announcement?