For Black Friday, Syinix is promising offers of up to 50% off. Over the past few years, Syinix has grown to be a top TV seller in the Kenyan market. This is thanks to their catering for the budget segment. A segment that was previously mostly ignored.
Unless it was a weird, 'untrustable' brand, finding a good budget TV was hard. Established companies never bothered being serious with the segment that much. Syinix saw a gap, and have been slowly eating up market share.
We first covered Syinix in July of 2020 when they introduced TVs from as little as KES 13,500 for 32-inch screens. They later expanded into Nigeria and Ghana, slowly setting up presence in Africa.
Syinix Major Black Friday Deals:
In April of this year, the company introduced the new U51 Series of Android TVs with 4K HDR displays. These are the TVs the company is discounting for this year's Black Friday.
The promotional period is between 8th November and 2nd December, and within this period you can pick up their 50-inch and 55-inch TVs at huge discounts.
Here are the deals:
Syinix 50-inch 4K Android TV – Previously KES 65,299. Get it at KES 42,999
Syinix 55-inch 4K Android TV – Previously KES 79,999. Get it at KES 53,999
Remember these TVs come with all the features you'll need for a complete smart TV experience.
First, they're Google-certified for the Android TV Operating System. Meaning you get access to TV apps. Not mobile apps like other self-claiming 'smart tv' systems. TV apps are made for the TV experience, and allow content to look good, and for you to easily navigate the UI.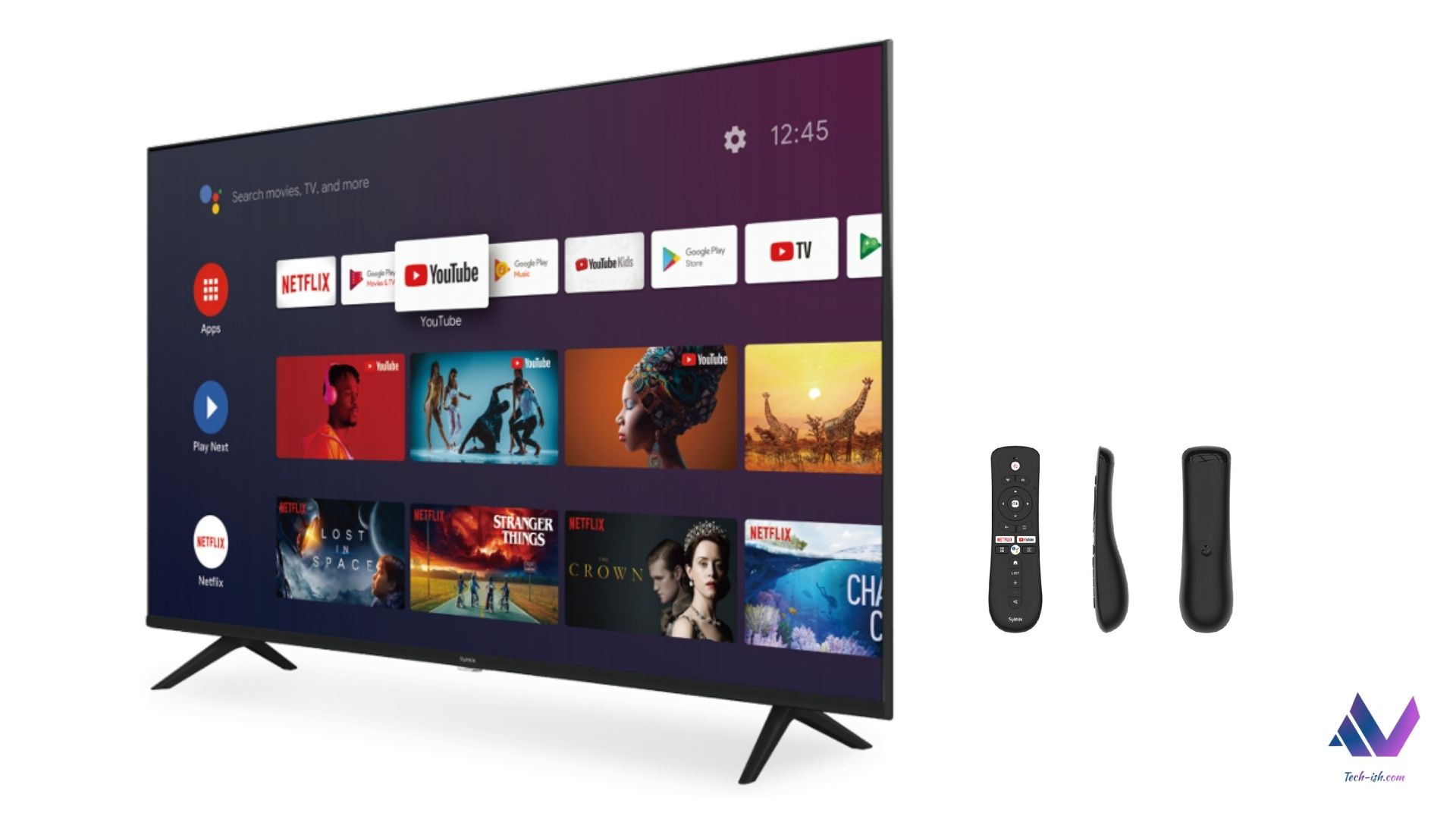 Secondly, these TVs come with in-built Chromecast, and Google Assistant. Meaning you can cast from your phone to the TV, and you can also talk to Google Assistant directly from the TV.
Thirdly, the U51 Syinix TVs have 3 HDMI ports, 2 USB ports, a headphone jack, an RJ45 Ethernet port, AV-in port and a frameless design. If you want to watch local TV, you also have a DVB/T2 Tuner included.
43-inch TV Deal
If you're looking for a 43-inch TV, Syinix has discounted their A1S-L TV to KES 24,999. The TV was previously sold at KES 36,999.
It's also an Android TV, so you get Chromecast and Google Assistant. However, its a 2K display, not 4K. But you also get the DVB/T2 Tuner for local channel viewing.
Other deals:
Some of the other deals Syinix is running are:
32-inch A51 Android TV – KES 16,999 down from KES 23,999
32-inch S51 Smart TV – KES 12,599 down from KES 21,999
32-inch E4M Smart TV – KES 11,599 down from KES 17,999
Where to buy:
You can buy all these TVs online at ke.syinix.com. For all the TVs (apart from the 11k one) there's a free gift included.
If you're interested in shopping offline, you can do so too. Here's a list of all the offline shops where you can get Syinix TVs.
Syinix is operated by Transsion, and you will get warranty and care services through Carlcare should you have any issues. The TVs come with warranty including free to home repairs, and return to shop repairs.