Many people reviewing the Galaxy S23 Ultra have called it the ultimate phone. The best device you can get out there. And I'd like to repeat the same sentiments to you. It is the best smartphone right now.
I'm saying this as someone who uses a lot of devices. As someone who uses the iPhone for many of my videos on my channel. This is a device that's great in all aspects. From the looks, to the cameras, to the battery, to the display, to the software. And if you have the money for it, get it. 
When a device is good, and when it has been reviewed by many people across the world, it becomes a challenge to find new angles to share with your audience. That's why this review is different. Instead of showing you the device, and blabbering about the great display, and the great software, and the impeccable design, I will share with you different videos I've taken using the phone (watch the video above). 
If you follow on social media (@DicksonOtieno or @TechishKenya), you should know that many of the shorts I've beens sharing within the last month have been shot using this phone's main 200MP camera. 
At some point I tried uploading a one hour video driving around Nairobi to try and show you just how good a tool this phone is on the hand, but I've had copyright issues with some of the music that played in the background. And who would watch a one hour drive without any sound?
So in this video, I've complied a couple of photos and videos from my month with the phone, and I'll be sharing them while talking in the background. The challenge now is in finding a way to make this an interesting video, as I've discovered my storytelling skills are terrible, and that I can in no way pretend to be a vlogger.
There being no stories to give you – and also, given you're here for a phone review and not stories – I've decided it's best to breakdown this video to chapters where different things about the camera are talked about while showing the pics and footage. That's why you should watch the video.
The chapters are as follows:
1. Landscape photography
1. Portraits
1. Zooming
1. Night photography
You will find that some of these will overlap each other. And that's alright.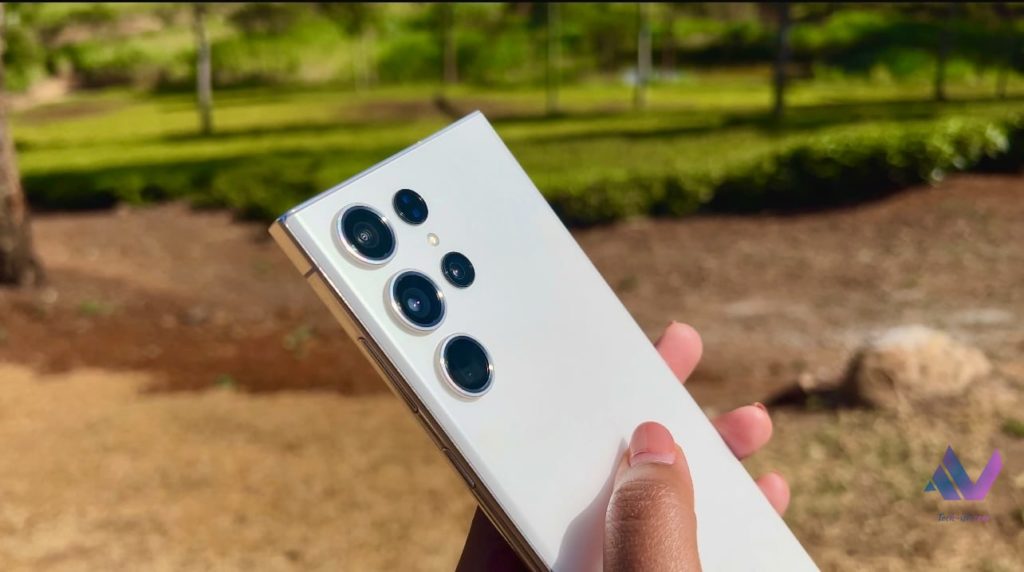 Landscapes:
None of the clips you see in the video have been stabilised in any way. There's no gimbal used, and for the driving clips, all was used is a mount on the dashboard. That's how good this phone is with hand-held footage. 
The detail in landscape photography is amazing. I think that's because the 200MP lens captures a lot of details, even though it bins it to 12MP pictures.
The S23 Ultra knows how to keep details in high dynamic range scenarios while keeping pictures and videos balanced, so highlights aren't blown up, nor shadows overcompensated for. And it manages to do this through different lighting scenarios and conditions, all handheld without you having to properly adjust something, or wait. 
Portraits
One of the biggest improvements I've seen on this device over the previous gen, and other devices launched in the past is portrait video. I think you can see just how good the quality if the footage is, though take in mind this is 1080p footage that's been upscaled.
You can now shoot portrait videos in 4K, but it defaults to 1080p, so that's why I shot in 1080p.
Portrait photos are great. They're detailed. And you will only be nitpicking really to argue against them.
Zooming
The S23 Ultra shines here more than any other phone I've ever used. It's not even a competition at this point as Samsung is miles ahead. 
If you've even been in a situation where you cannot walk close to film or take a photo of something, this phone does this for you, allowing you to see things you probably couldn't even see from a distance away. It is creepy, yes. But it is also really handy in certain situations. Like in a theatre while watching a play.
Or when you see a hill from far away and want to see what's going on over there.
Or when the moon looks really good, and you want to zoom in all the way. Yes, this is AI assisted, but so is every other aspect of the camera we love.
Night
It is crazy that not once in my time with this device did I activate night mode when taking a picture. Yep, all these are pure normal mode photos, and the camera just knows automatically how to compensate for the low light scenario.
It knows where focus is, and what in the shot is important. And you can be assured that the footage you get will look really good whether for a youtube video, or for shorts on TikTok, Instagram or WhatsApp.
S23 Ultra Value for money: 
This is an expensive phone. There's no two ways around it. And if you're down to spending your money getting it, I can assure you it will be a good buy.
It has the best battery in the game hands down, it charges quite fast – provided you have a good fast charger as there's none included. I've been using my 180W charger from Infinix and it has been perfect!
It has the best camera setup in any phone out there. And Samsung has also come around with assured updates for 5 years.
Remember there's also other small things like water resistance, the S-Pen, wireless charging, reverse wireless charging and more where the phone just offers you extra perks that you may only ever use once in a while, but will still be incredibly handy when used.
Tell me your thoughts on the device!