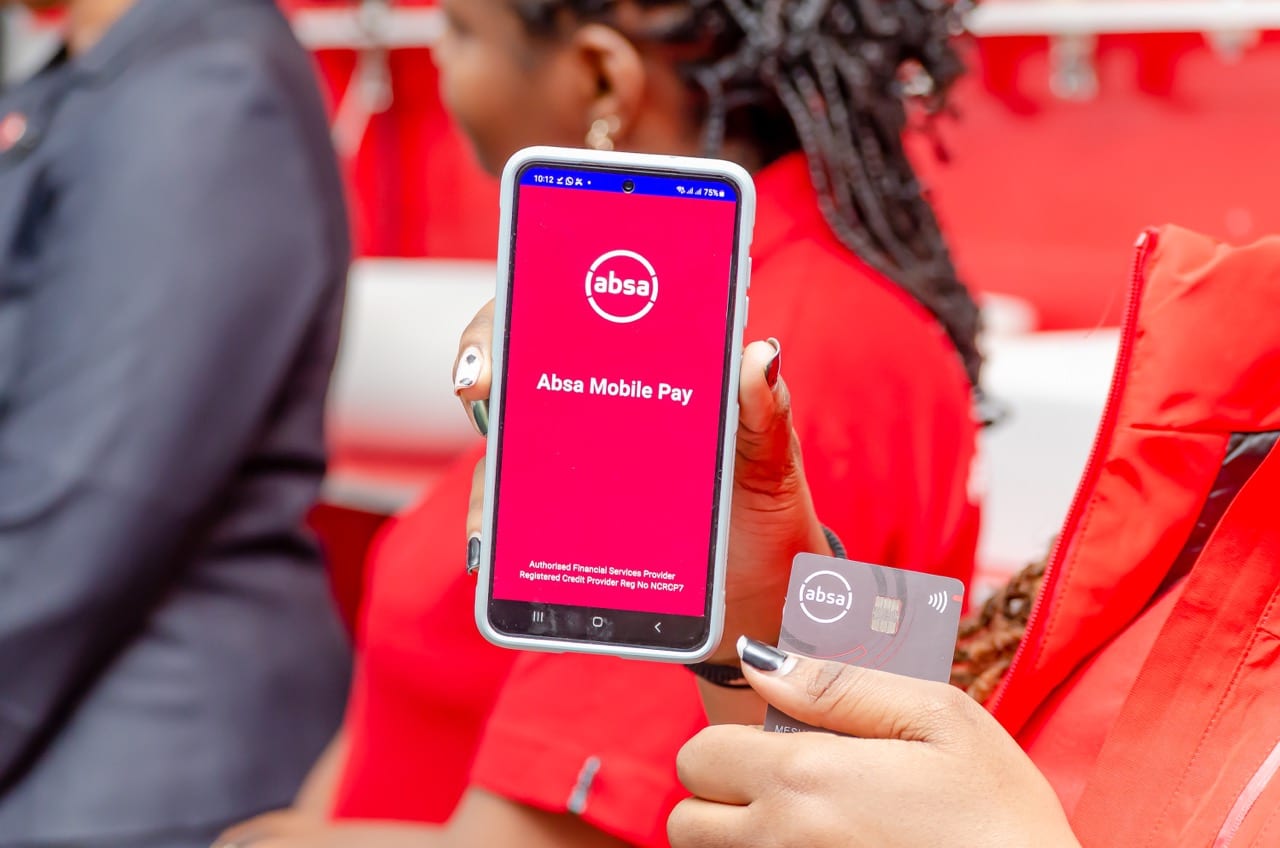 Absa Bank Kenya and Visa have joined forces to introduce a new tap to pay payment solution called Absa Mobi Tap, designed specifically for small and medium-sized enterprises (SMEs). The new solution enables these businesses to accept card-based payments from customers using their Android smartphones, eliminating the need for traditional point-of-sale (POS) machines.
The solution revolutionises the purchasing process by transforming smartphones into POS devices. Customers can conveniently make payments by simply tapping their debit or credit cards on the back of an Android phone or tablet. This innovative and secure method speeds up transactions and enhances the overall payment experience.
To utilise the Absa Mobi Tap solution, merchants only need to download the app from the Play Store onto their Android smartphones, create a profile, and they are ready to accept card payments. When processing a payment, the merchant enters the transaction amount, and the customer taps their contactless card on the back of the smartphone. If necessary, the customer can also enter their PIN to complete the purchase.
During the launch event held in Nairobi, Elizabeth Wasunna, Absa Bank Kenya's Business Banking Director, expressed the bank's strong commitment to digital innovation and its focus on providing relevant payment solutions for Kenyan customers and small business owners. Wasunna stated, "This is yet another milestone in our journey to provide cutting-edge, tailored solutions to our customers."
The Absa Mobi Tap solution utilizes Near Field Communication (NFC) capabilities to facilitate communication between the merchant's device and the customer's contactless payment card. By targeting SMEs, especially those with mobile operations that previously relied on cash or electronic funds transfer (EFT), Absa Bank Kenya aims to simplify and accelerate their payment processes.
Eva Ngigi-Sarwari, Visa Kenya's Country Manager, commended Absa's commitment to empowering SMEs by removing barriers and expanding access to digital payment options. Ngigi-Sarwari explained that Mobi Tap will not only allow SMEs to accept more payments easily and grow their revenue but also increase financial inclusivity by providing underbanked SMEs with greater access to digital payments. This aligns with Kenya's mobile-first culture, enabling sellers to leverage their existing technology, such as mobile phones, which are widely owned throughout the country.
As part of the Absa Mobi Tap proposition, Absa Bank Kenya will offer an installment plan to merchants for purchasing NFC-enabled smartphones. The launch of this solution coincides with the recent introduction of a Standard QR Code for service providers and banks. This initiative aims to promote digital payment usage in Kenya by making transactions easier, faster, more convenient, and secure.
The collaboration between Absa Bank Kenya and Visa represents a significant step forward in driving the adoption of contactless payments among SMEs in Kenya. By providing a cost-effective and user-friendly solution, the Absa Mobi Tap is poised to transform the payment landscape, enabling businesses to thrive in a cashless society.
Visa also recently announced a partnership with KCB Bank to enable customers tap and go to pay directly from their smartphones, without needing their card.
Here is a step-by-step breakdown of how the Absa Mobi Tap card-to-mobile solution works:
Merchant downloads the Absa Mobi Tap app from the Play Store onto their Android smartphone.
Merchant sets up their profile on the app.
Customer approaches the merchant to make a payment.
Merchant enters the transaction amount into the Absa Mobi Tap app.
Customer taps their contactless debit or credit card on the back of the merchant's smartphone.
If required, the customer enters their PIN on the smartphone's interface.
The transaction is processed securely using Near Field Communication (NFC) technology.
The payment is completed, and the customer receives a confirmation of the transaction.
The merchant can view and manage their transaction history within the Absa Mobi Tap app.