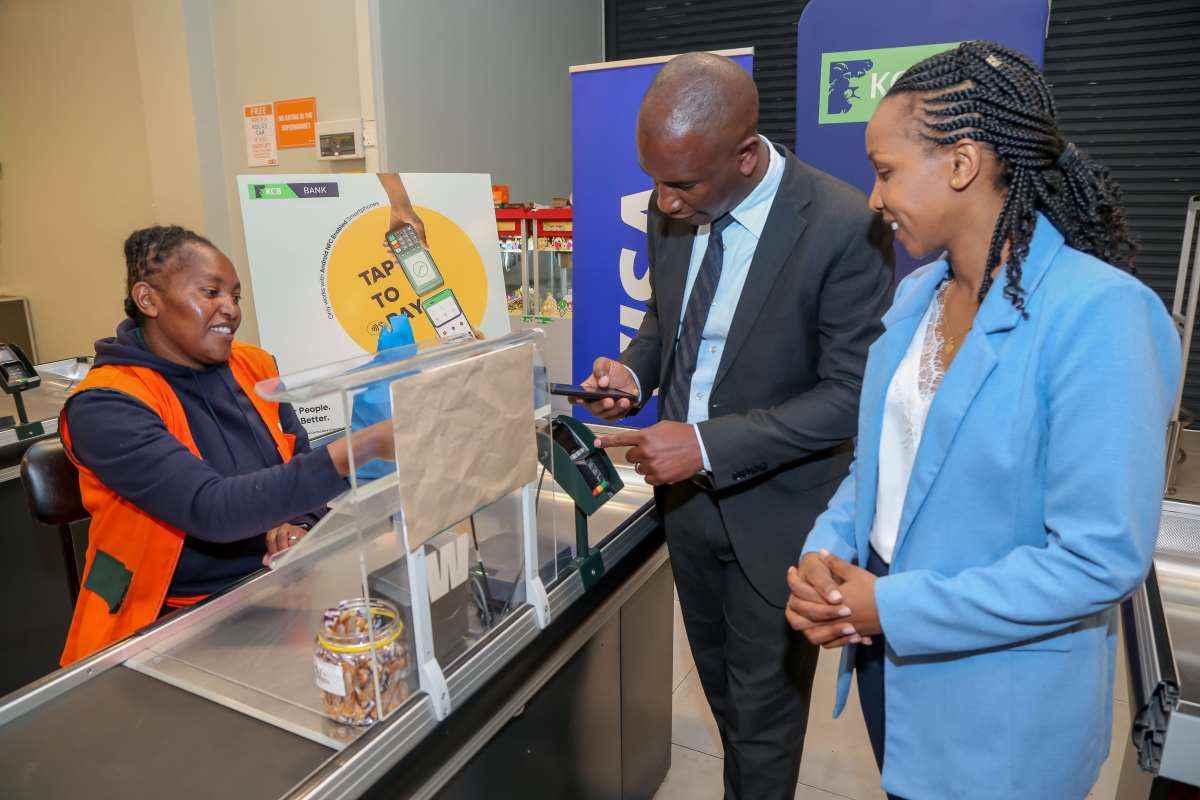 KCB Bank, in partnership with Visa and Thales, has launched a groundbreaking Tap to Pay service in Kenya, enabling KCB Bank customers to make contactless payments using their Android smartphones and wearables made by Garmin. This move aims to accelerate the adoption of cashless transactions in the country, taking up from where Safaricom failed with M-Pesa 1-Tap.
The new service allows customers to conveniently make in-store payments through the KCB App by simply tapping their NFC-enabled smartphones or wearables at any contactless-enabled payment terminal. To access the service, customers need to digitize their KCB Visa card through their banking app, following the provided instructions. Once the card details are provisioned to their mobile device, customers can make payments by opening the banking app, selecting NFC payments, tapping their phone at the point of sale, and entering their PIN to complete the transaction.
Powered by Thales, a leading digital security company, this solution provides customers with a seamless and user-friendly checkout experience. It leverages Visa's tokenization capability, eliminating the need for a physical card or wallet when conducting transactions and offering a higher level of convenience.
Michael Kungu, the Acting Director of Retail Banking at KCB Bank, expressed enthusiasm for the new service, stating that it revolutionizes the digital payments ecosystem by eliminating the requirement for a dedicated terminal and allowing merchants to accept card payments using their smartphones. He also emphasized the bank's commitment to supporting financial inclusion and enhancing contactless consumer experiences through partnerships with Thales and Visa.
In response to the growing demand for digital payments, KCB Bank has implemented tokenization technology to enhance the safety and security of its payment platforms. By providing an added security layer, KCB Bank ensures safer and more seamless payment transactions for its customers.
Eva Ngigi-Sarwari, the Country Manager of Visa Kenya, commended KCB Bank for pioneering the smartphone Tap to Pay technology in Kenya and emphasized Visa's dedication to collaborating with banking partners to enhance consumer experiences. She highlighted the significant growth of contactless payments in recent years and expressed confidence in the secure and convenient payment experiences that the Tap to Pay service will offer.
Nassir Ghrous, the Vice President for Sales in South Europe, Middle-East & Africa Banking and Payment Services at Thales, expressed pride in working with KCB and Visa Kenya to introduce this technology to the Kenyan market. He emphasized the increasing adoption of secure tokenization services by banks and eMerchants, enabling them to offer innovative and secure payment solutions to their customers.
The use of bank cards for shopping has witnessed a remarkable surge in Kenya. According to the Central Bank of Kenya (CBK), the number of transactions using bank cards reached a record high of 4.4 million by May 2022, compared to a mere 676,275 transactions in August 2014. This trend indicates a growing preference for card-based payments, driven by increased consumer spending and the convenience offered by this payment option.
By leveraging existing infrastructure and delivering quick and accessible payments without compromising security, KCB Bank aims to provide additional value to its customers and merchants while promoting the adoption of digital commerce solutions.
The introduction of KCB Tap to Pay service marks a significant milestone in Kenya's payment landscape, paving the way for enhanced convenience, security, and financial inclusion. As the use of digital payments continues to rise, collaborations between banks, technology providers, and payment networks like KCB Bank, Thales, and Visa will play a crucial role in shaping the future of the payments industry.