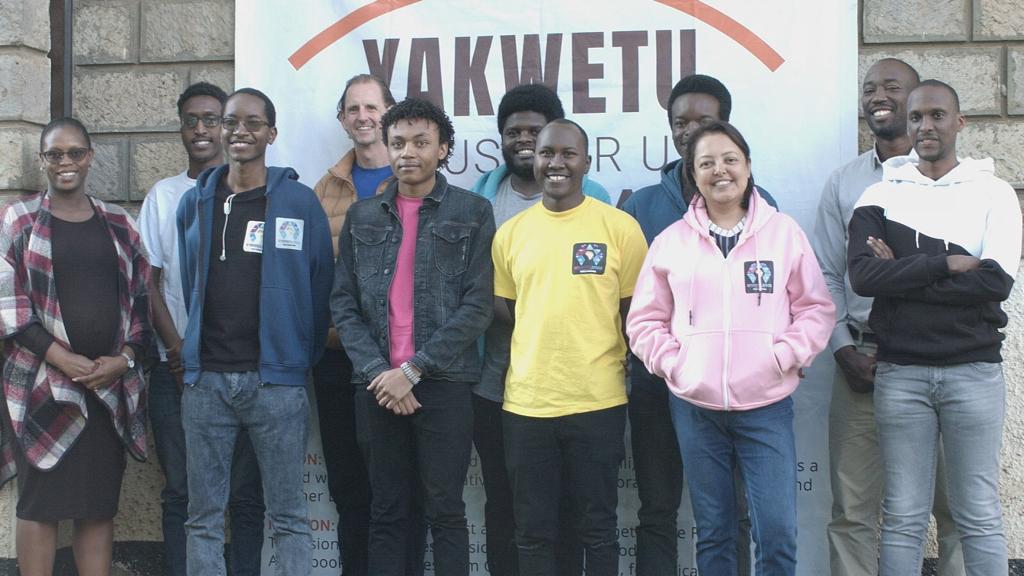 The prestigious 2023 WIPO Global Awards for Small and Medium-Sized Enterprises (SMEs) have been announced, and among the winners is YAKWETU Online Limited from Kenya. The annual competition celebrates SMEs that have not only achieved business success but have also made significant economic, social, and cultural impacts through the use of intellectual property (IP).
The WIPO Global Awards program recognizes enterprises at the forefront of innovation and creativity, highlighting the transformative potential of IP in shaping a brighter future. This year, small and medium-sized enterprises from six countries – China, France, Kenya, Mexico, Singapore, and Slovenia – have emerged as winners in the second edition of the competition.
In an awards ceremony held during the WIPO Assemblies from July 6 to 14, 2023, Director General Daren Tang presented the prestigious award trophies to the representatives of the winning companies. YAKWETU Online Limited, an entertainment technology company from Kenya, was honored to be among the recipients.
For SMEs, intellectual property is not only a shield but also a sword that protects their ideas while enabling them to enter and succeed in new markets. WIPO Director General Daren Tang emphasized the importance of ensuring that SMEs effectively utilize IP to grow and scale their businesses. With SMEs comprising 90% of all enterprises worldwide, creating a more inclusive IP ecosystem that brings IP closer to these businesses is a key strategy for WIPO.
What YAKWETU does:
YAKWETU Online Limited has made remarkable strides in the entertainment industry by disrupting the piracy-dominated distribution channels of digital content in Africa. The company's trademark-protected platform provides digital content for entertainment and education specifically tailored to African audiences. By effectively combating piracy and ensuring equitable monetization for content creators, YAKWETU™ is revolutionizing the African entertainment landscape.
Out of a total of 548 submissions and 25 finalists from 16 countries and various industries such as creative, food, green technology, and health, YAKWETU emerged as one of the seven winners. The company's achievement is particularly noteworthy as it is the first African company and the first from the global creative industry to receive this prestigious award from WIPO.
Mike Strano, Co-Founder and Chief Operations Officer of YAKWETU Online Limited, expressed his gratitude and excitement at receiving the award. Strano explained, "YAKWETU in Kiswahili means both 'Of Us' and 'For Us.' We chose this name because it articulates our purpose of making digital content available for entertainment and education from Africans, to Africans, while protecting it from its greatest threat – piracy, and monetizing it equitably for the creators." He further added, "YAKWETU is deeply honored to be the first African company, and first from the Creative Industry globally, to receive this award from WIPO."
Strano expressed his appreciation to their customers, content creators, partners, staff, board of advisors, directors, and co-founder Trushna Buddhdev-Patel for their belief and support. He concluded his remarks with the Swahili word "Ubuntu," conveying the message that YAKWETU is because of the collective efforts of everyone involved.
The complete list of winners of the 2023 WIPO Global Awards for SMEs are as follows:
Aerosol Magee Scientific – Slovenia: A leading developer and manufacturer of air quality measurement instruments, leveraging on patents and trademarks to protect their innovations and branding.
Centro de Retina Medica y Quirúrgica (CRQM) – Mexico: Patent-protected nanotechnology platform for drug delivery to the retina marks a groundbreaking advancement in treating common causes of blindness.
Flexxon – Singapore: Holds an extensive patents and trademarks portfolio to deploy an AI-based cybersecurity solution that detects and prevents ransomware attacks in real-time.
Lactips – France: Patent-protected technology for plastic-free plastic that is 100% bio-based, fully biodegradable, and water-soluble without leaving micro particles.
Shanghai Westwell Technology Co. Ltd. – China: Holds a robust patent, industrial design, and trademark portfolio offering multi-scenario intelligent and green solutions for the bulk logistics field.
Xi 'an KissFuture Network Technology Co., LTD – China: Leader in AR/VR technologies, with patented motion platforms and hardware optimization to offer comprehensive solutions for cinemas and cultural institutions.
YAKWETU Online Limited – Kenya: A trademark-protected entertainment technology company that is innovatively disrupting piracy-dominated distribution channels of digital content in Africa.
The WIPO Global Awards winners will receive a personalized mentoring program tailored to each company's needs, helping them access finance, establish business partnerships, and strengthen their intellectual property strategies. This support, along with other forms of sponsorship and assistance, will facilitate their access to funding and foster further business growth.
The WIPO Global Awards program is rooted in WIPO's mission to ensure a world where intellectual property rights support innovation and creativity from anywhere, for the benefit of everyone. These awards, independently selected by a jury, recognize and support individuals and enterprises whose skills contribute to progress and improve people's lives. Through personalized mentorship and other support, the program empowers winners to leverage intellectual property for business growth and success.