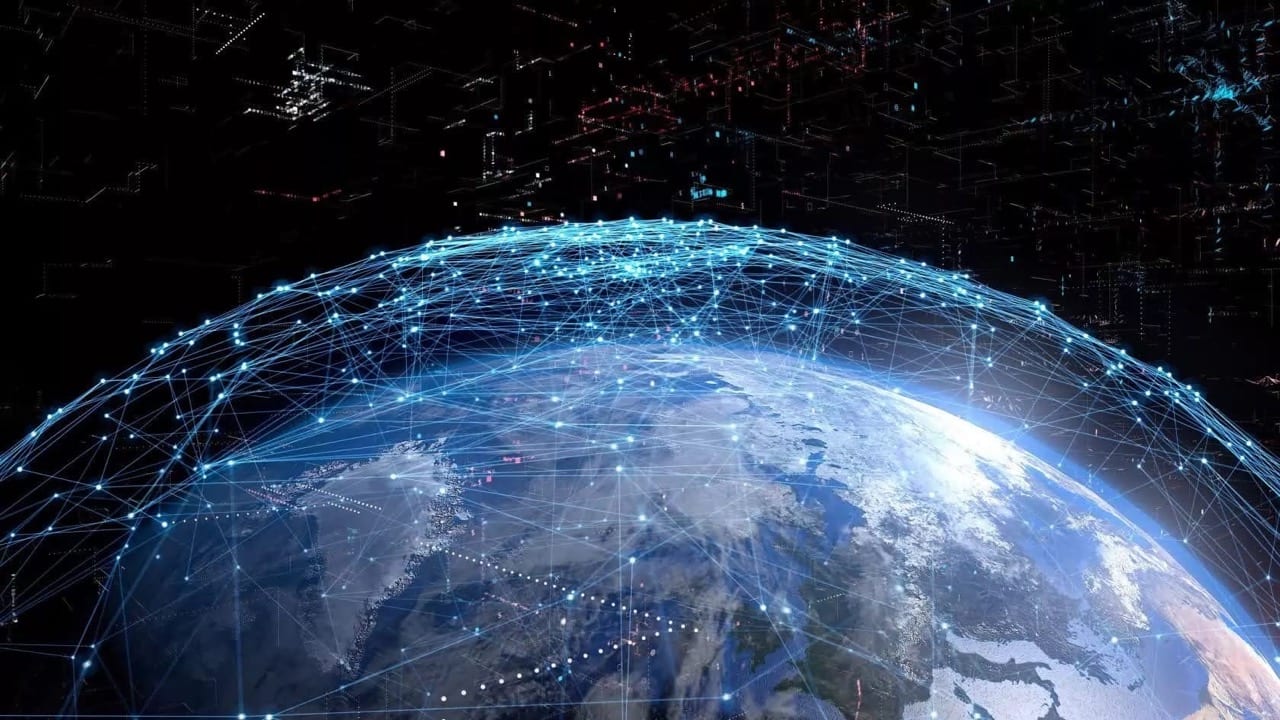 Starlink is finally shipping to Kenya. For everyone who made a preorder, you should check your emails. If you did not, you can purchase directly from the Starlink website. Made by SpaceX, Starlink is a satellite internet constellation project. The main goal of Starlink is to provide global, high-speed internet coverage, particularly in underserved or remote areas where traditional internet infrastructure is limited or unavailable.
The Starlink system consists of a vast network of small satellites in low Earth orbit (LEO), flying at altitudes between 340 km and 1,200 km. SpaceX has launched thousands of these satellites and aims to deploy tens of thousands more in the future.
Users on the ground can access the internet via phased-array user terminals, commonly known as satellite dishes, which are installed at their locations. These dishes automatically align themselves with the passing satellites, allowing for a continuous and stable internet connection.
The key advantages of Starlink include its potential to deliver high-speed internet with low latency, making it suitable for various online activities like video streaming, online gaming, and remote work, even in rural or remote areas where traditional internet services are limited or unreliable.
Cost in Kenya:
For you to access internet from Space, you will need the tiny satellite dishes. It is this equipment that you will need to pay for, plus its shipping to your area. You will also need to pay for a monthly subscription.
Here's the breakdown of initial acquisition cost:
| | Cost in KES |
| --- | --- |
| Hardware | 89,000 |
| Shipping and Handling | 3,100 |
| Monthly Subscription | 6,500 |
| Total | 92,100 |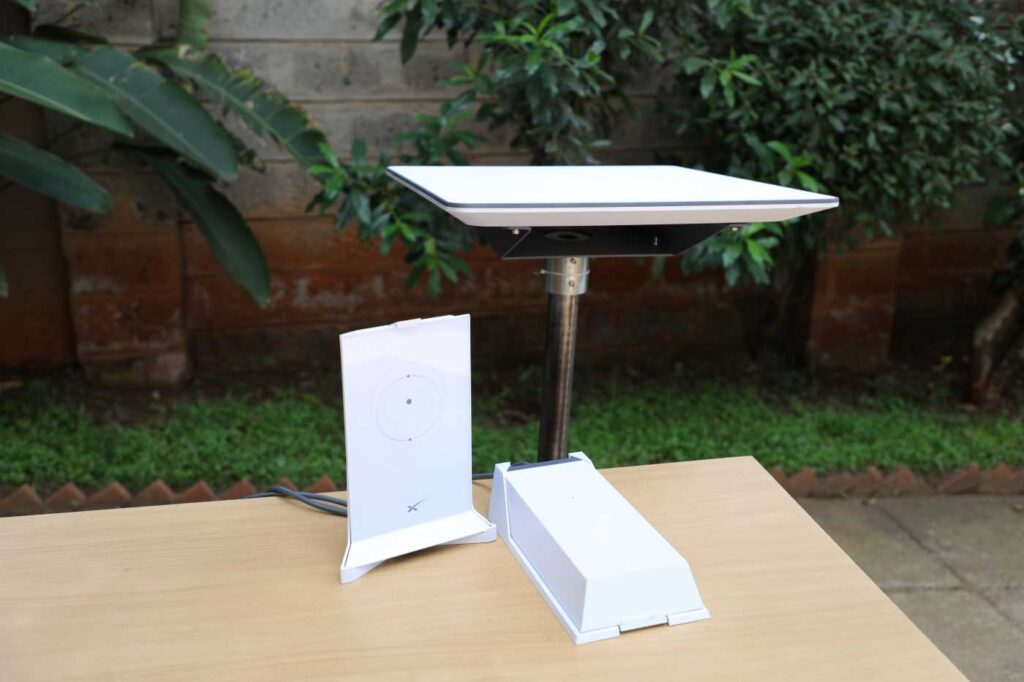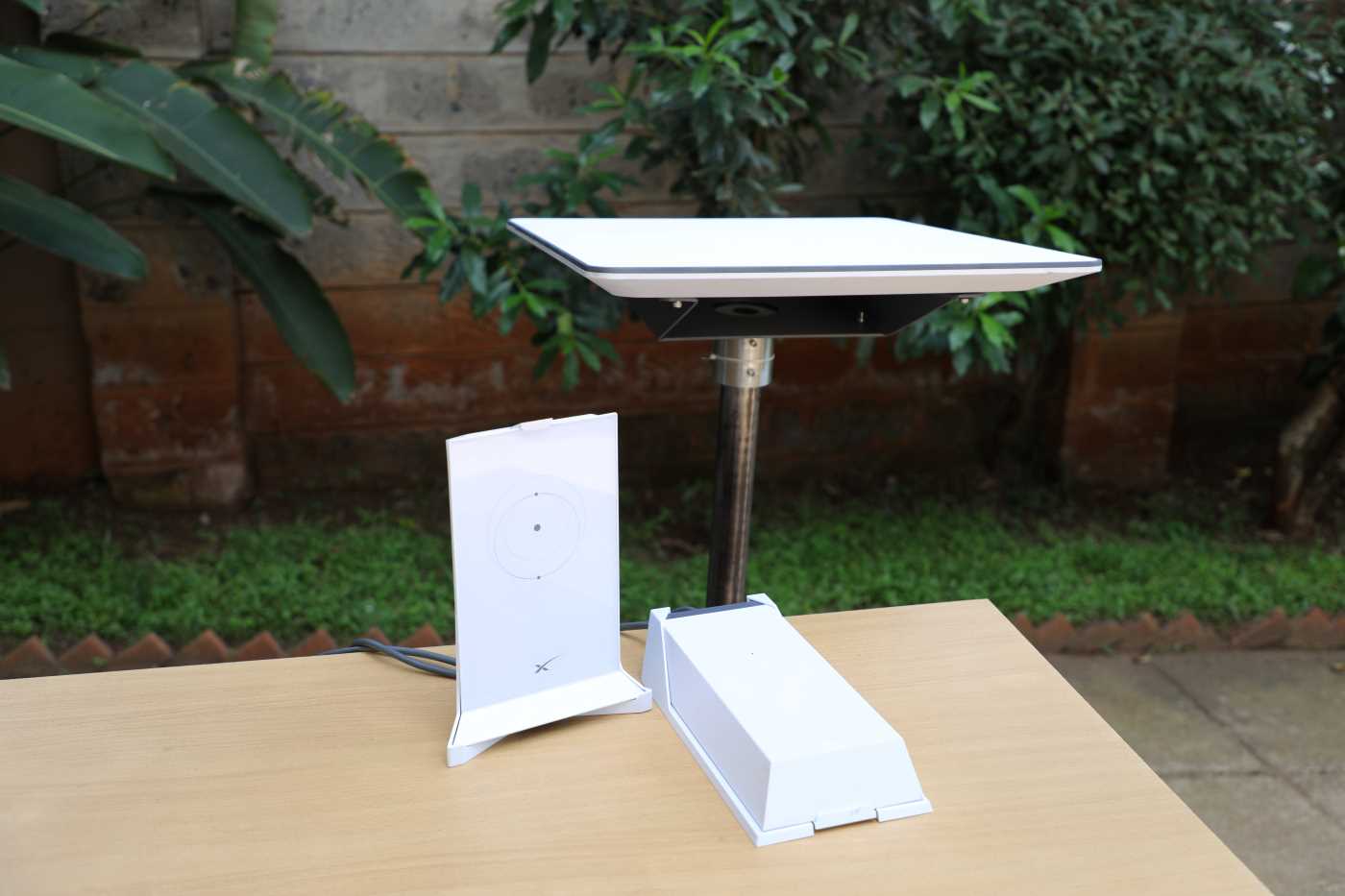 From the breakdown, here are a couple of things we can agree on:
Hardware is quite expensive. But it's a one time purchase, which can make sense in the long run if you're a business or buying as group.
Monthly subscription is very fair, given the prices we've seen for Fibre services in Kenya. Especially since Starlink speeds are promised to hit up to 200Mbps.
Shipping and handling is also quite fair.
Resellers of Starlink in Kenya:
Karibu Connect proudly announced today that it has become the first authorized reseller of Starlink. This partnership represents a crucial milestone for Karibu Connect in its quest to bridge the digital divide and enhance connectivity infrastructure throughout the country.
It stands to reason that resellers may have their markup for it to make sense. We don't know what Karibu Connect charges, and what they offer.
John Thuo, the CEO of Karibu Connect, expressed his enthusiasm about this partnership, highlighting its significance for Kenya's technological advancement. He emphasized that, "Our partnership with Starlink is a substantial progression in our mission to deliver affordable, high-quality internet access to all corners of Kenya. The deployment of Starlink's groundbreaking technology will revolutionize how rural Kenya engages with the global community, fostering societal progress and driving economic growth."
Starlink Competition with Safaricom in Kenya?
Just as the news of Starlink being available here, it has been announced that Safaricom is planning to launch satellite Internet services in Kenya through a partnership with AST SpaceMobile, a rival of Starlink. This move aims to disrupt traditional telecoms services that often lack coverage in rural areas. Vodafone, an investor in AST SpaceMobile, will be involved in the collaboration.
AST SpaceMobile is said to have conducted tests on its satellite in 2022, with a formal trial taking place in the second quarter of 2023 in partnership with Vodacom and Safaricom. Following a successful trial, the satellite deployments will be expanded to offer widespread communications to 4G devices across Africa and beyond. The revenue generated from the services will be shared equally between Safaricom, other Vodafone affiliates, and AST SpaceMobile. This project marks the creation of a space-based mobile broadband network accessible directly by standard mobile phones, adding to the current offerings of telcos delivered through fibre optic cables, Wi-Fi, and cellular networks.
Internet set to be cheaper?
With the competition gearing up in providing internet services across all parts of the country – thanks to 5G, Fibre and now Satellites – we can expect better prices for internet services. However, this is only if government enables different players to feel comfortable and to be able to expand easily.
Would you pay for Starlink?