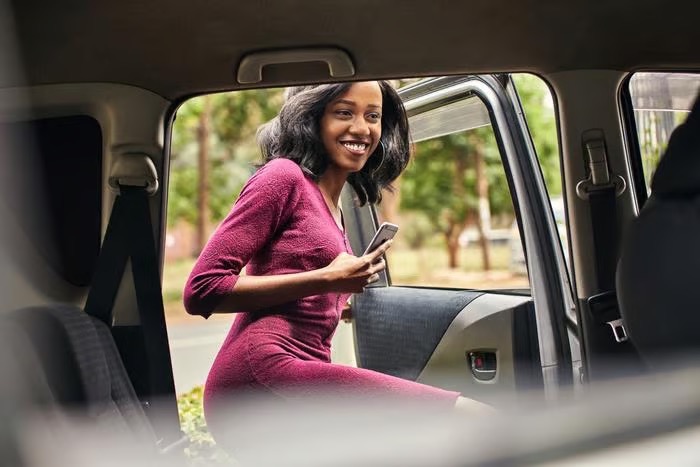 In an exciting development for Kenyan riders, Uber has finally announced the integration of M-Pesa as a payment option for trips across the country. Though this may not be news for many who've been seeing the option for a while now. This move comes after successful implementation of M-Pesa Payments on Uber Eats. Now, riders can enjoy the same ease and convenience when paying for their Uber rides.
For a long time, Kenyan Uber users had limited payment options, with only Cards, PayPal, or Cash being accepted. Many Kenyans opted for the cash payment method, often sending M-Pesa directly to the driver after arriving at their destination. However, this process had its limitations and was not natively built into the Uber app.
With the addition of M-Pesa as a native payment option, the majority of Kenyans will find it more accessible and convenient to use Uber for their transportation needs. The Press Release from Safaricom and Uber did not explain how the process works, but we expect it to mirror the one implemented in the Uber Eats app.
Here's how M-Pesa Payments work on Uber Eats: Users simply select M-Pesa as their payment option, proceed to check out, and are then redirected to a Flutterwave API that prompts the entry of the M-Pesa PIN for confirmation.
The collaboration between Uber and Safaricom will not only benefit riders but also address the needs of drivers who do not have bank accounts. According to Uber's data, around 20% of drivers on the platform lack access to traditional banking services, hindering their ability to fully participate in digital trips. With the option to receive payments via M-Pesa, drivers without bank accounts can now easily access their earnings directly on their mobile phones.
Imran Manji, Head of East Africa at Uber, expressed his enthusiasm for the integration of M-Pesa, stating, "Through the integration of M-Pesa for trip payments, we are excited to bring the ease and convenience of mobile money to riders on our platform." He further praised the partnership with Safaricom, which facilitated this important step.
The General Manager of UberEats in Kenya, Kui Mbugua, also commented on the collaboration, emphasizing how it will improve the experience for both delivery people and eaters on the platform by providing a convenient mode of payment for deliveries and easy access to earnings, respectively.
Safaricom's recent financial results indicate the popularity of M-Pesa in Kenya, with a staggering 6.4 billion payments processed through the mobile money service in the last fiscal year. In comparison, the number of total card payments in the country during the same period was 70 million, solidifying M-Pesa's position as the most preferred mode of cashless payment.
Peter Ndegwa, CEO of Safaricom, expressed his enthusiasm for the partnership with Uber and highlighted its potential to deliver greater value and opportunities to their customers. He reiterated Safaricom's commitment to transforming lives through innovative partnerships like this one.