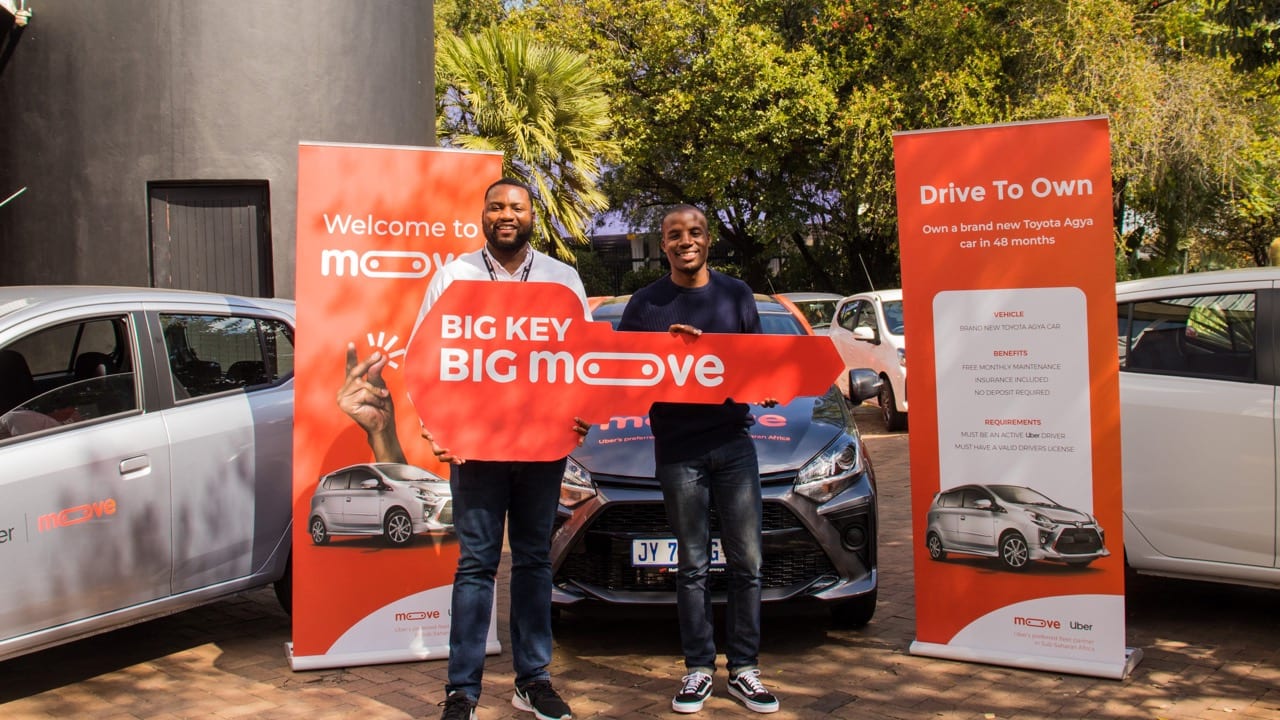 Moove, a groundbreaking mobility fintech firm, has proudly announced its success in obtaining $76 million in fresh funding. This significant achievement arrives amidst a challenging time for Moove, as one of its former partners, Sendy – a logistics startup – is closing its doors due to an inability to secure investor support.
For some context, Moove, which claims the title of the world's premier mobility fintech, ventured into the Kenyan market in December 2021. It collaborated with Uber, allowing ride-hailing and delivery drivers to acquire motorcycles for services like Uber Connect and UberEats. In an expansion bid, Moove further strengthened its logistics vehicle offerings by partnering with Sendy, a Kenyan fulfillment and last-mile logistics company.
Notably, Sendy wasn't just any startup. It was a key beneficiary of Safaricom's Spark Fund project. Safaricom, a giant in the telecom industry, recently received a nod from its investors to invest in budding startups. Sendy was prominently showcased as one of their shining success stories, an exemplar of what their investment initiatives could bring forth.
The recently secured funding comprises $28 million in equity from a mix of new and existing investors, spearheaded by Mubadala Investment Company. Additionally, there's a $10 million venture debt sourced from accounts managed by BlackRock. Moove also revealed that they had previously raised $38 million in undisclosed funds over the last year.
Founded in 2020, Moove emerged as an answer to the distinct lack of vehicle financing solutions available to more than two million African mobility entrepreneurs. Given the global attention it has garnered, the company has spread its wings across various geographies. Armed with this new funding, Moove is setting its sights on a global scale, planning product launches, and aims to achieve profitability by year-end. This financial boost underlines Moove's capability in serving its customer base across diverse markets.
Ladi Delano, Co-founder, and Co-CEO of Moove expressed his enthusiasm about the collaboration, highlighting their intent to expand in markets including the UAE, India, the UK, and South Africa. He emphasized the company's focus on enhancing customer experience and speeding up product development.
Moove's journey has been nothing short of meteoric since its establishment, witnessing a whopping 17x revenue growth after its Series A fundraising two years back. The firm now boasts of supporting over 12,000 customers, recording over 22 million trips in Moove-financed vehicles across 13 distinct markets. Impressively, Moove has secured its position as Uber's top vehicle financing ally in the EMEA region.
Sean Dunne, Managing Director at BlackRock, lauds Moove's potential role in the electrification of mobility. Highlighting the ongoing global shift from private car ownership to shared mobility solutions and ride-hailing, Dunne envisions Moove leading this transformative change.
Ladi Delano further elaborates on their mission, emphasizing the importance of providing life-changing opportunities for their clientele, while also directing efforts towards achieving profitability.
As a fintech driven by impact, Moove is dedicated to catering to those sidelined by conventional lenders, offering them a chance at revenue-based financing and a gateway to asset ownership and financial stability. The increasing demand for mobility solutions suggests that Moove might just be on its way to becoming the go-to financial service provider for mobility entrepreneurs globally.