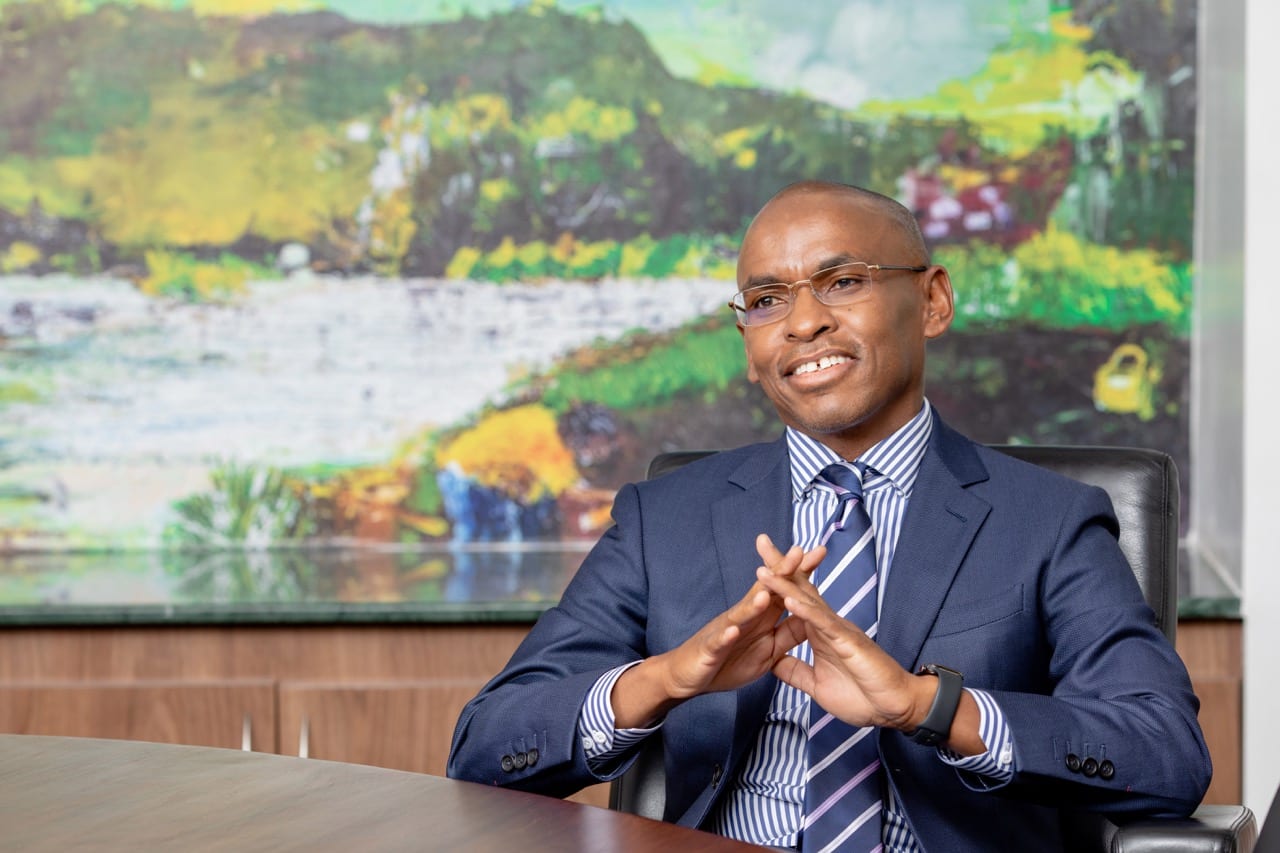 Safaricom has recently closed a monumental KES 15 billion Sustainability-Linked Loan (SLL) deal, in partnership with a consortium of Kenyan banks, marking a significant step in advancing its Environmental, Social, and Governance (ESG) agenda. This groundbreaking agreement, which has the potential to expand to KES 20 billion, not only sets a new benchmark for sustainable finance in East Africa but also underscores the company's commitment to responsible business practices.
The Sustainability-Linked Loan, a first of its kind for Safaricom and the Kenyan market, will serve as a catalyst for the company's ongoing efforts to promote sustainability across its operations. Peter Ndegwa, Chief Executive Officer of Safaricom PLC, emphasized the significance of this funding, stating, "In line with our focus to advance our sustainable business agenda, this funding will unlock our ability to create more diversified investments that will support transformative investments in new technologies, systems, and services that allow us to comprehensively manage our ESG footprint."
This financial commitment aligns with Kenya's broader goals for sustainable financing, a key component of the country's Vision 2030 plans. Mr. Ndegwa commented, "This deal is a significant milestone for Safaricom as it aligns our financial strategy with our Sustainability agenda, a reflection of our commitment to transforming lives by partnering for growth."
The KES 15 billion funding is made possible through a consortium of four prominent banks – Standard Chartered, Standard Bank, ABSA, and KCB. The financing structure is linked to Safaricom's achievement of predefined milestones in key ESG areas. This innovative approach to sustainable finance demonstrates the momentum building towards a more robust, diversified financial ecosystem in the region.
Kariuki Ngari, Chief Executive Officer of Standard Chartered Bank Kenya, representing the consortium, stated, "Across the market, we are seeing accelerated interest in sustainable finance products alongside more considered strategies for climate initiatives. We are enthusiastic about this partnership with Safaricom as it positions Kenya as a regional leader in inclusive and responsible investment."
Safaricom intends to utilize the funds to deepen its focus on strategic sustainable investments. As part of its ongoing transformation into a fully-fledged technology company by 2025, the company will prioritize efforts to reduce its emissions and reach Net Zero targets, monitor gender diversity, and assess social equality impacts.
This pioneering SLL deal also paves the way for greater sustainability financing in the region, as companies increasingly seek to uphold their ESG commitments and secure financing in line with these objectives.
Standard Chartered Kenya played a pivotal role in this transaction, acting as the Global Coordinator, Sustainability Coordinator, and Mandated Lead Arranger, while Kenya Commercial Bank acted as the Mandated Lead Arranger. Standard Bank and ABSA Bank also participated as Arrangers.
The closure of this KES 15 billion Sustainability-Linked Loan marks a transformative moment for Safaricom, reinforcing its dedication to sustainable practices while simultaneously setting a new standard for responsible finance in the region. This milestone not only furthers Safaricom's evolution into a technology-driven enterprise but also positions Kenya as a regional leader in the field of sustainable investment.