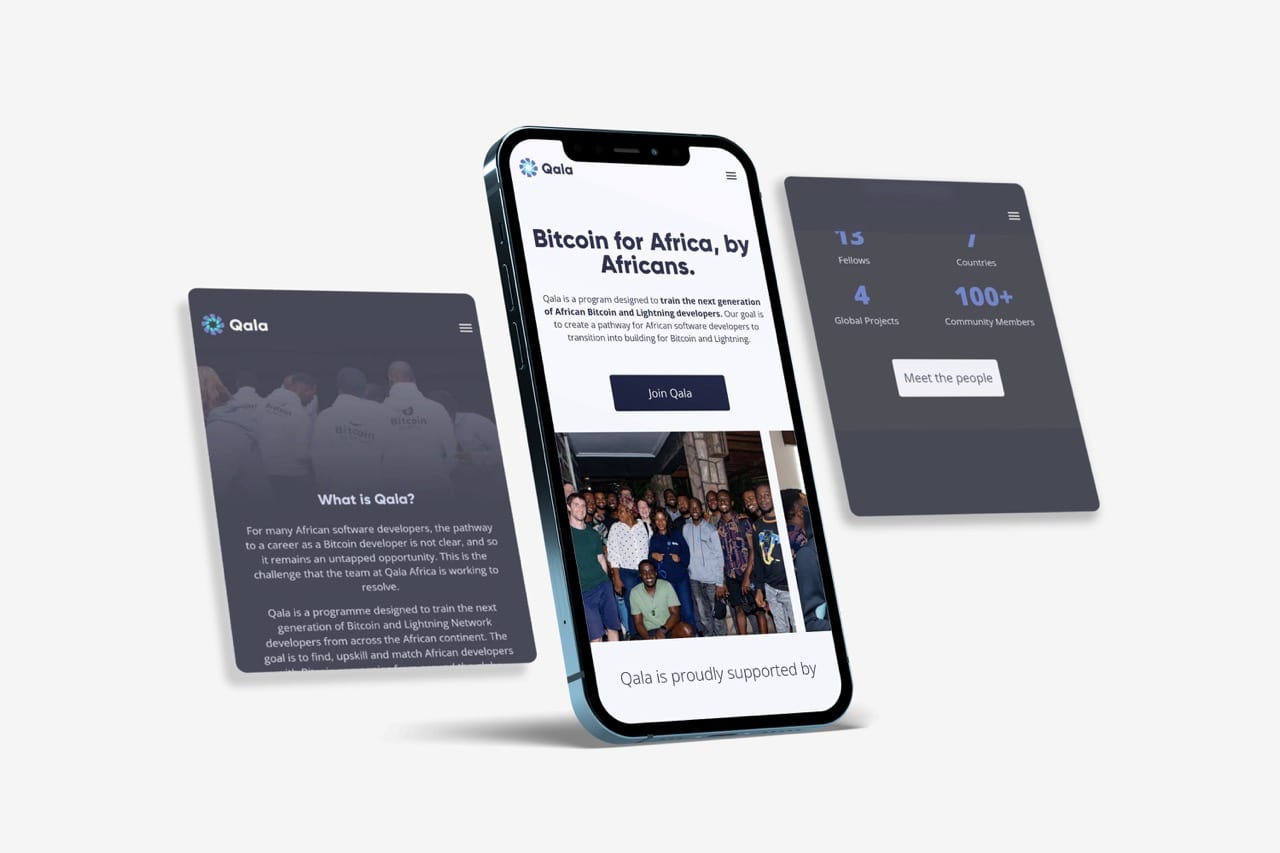 In a groundbreaking move for the world of cryptocurrency, ₿trust, a non-profit organisation dedicated to decentralising Bitcoin software development, has announced its acquisition of Qala, a leading company specialising in training the next generation of African Bitcoin and Lightning engineers. The acquisition, completed on September 1, 2023, marks a significant step toward ₿trust's mission of advancing the education and development of open-source Bitcoin engineers from across the Global South.
Founded in 2021, ₿trust has consistently focused on nurturing developer talent and supporting the free and open-source Bitcoin ecosystem by identifying, educating, and rewarding Bitcoin open-source engineers from regions in the Global South. Initially funded by music mogul Jay-Z and tech entrepreneur Jack Dorsey, ₿trust is currently led by a board of directors comprising Abubakar Nur Khalil, Carla Kirk-Cohen, Obi Nwosu, and Ojoma Ochai. Under their guidance, the organization launched initiatives such as the Africa Open Source Cohort, which provides support to its pioneer member, Vladimir Fomene, who is working on the Bitcoin Development Kit. ₿trust also proudly sponsors the Africa Bitcoin Conference, an annual gathering that brings together Bitcoin stakeholders from across Africa and beyond.
Qala, established in 2021, specializes in sourcing, training, and connecting African software developers with leading Bitcoin companies worldwide, equipping these engineers with highly sought-after skills in the global Bitcoin talent market. To date, Qala has built Africa's largest online community of Bitcoin developers, spanning over 42 countries, including Nigeria, Kenya, and Uganda. Their impressive fellowship placement rate has seen program alumni secure roles at prestigious companies like Galoy, SphinxChat, and Bitnob, as well as receive open-source grants from ₿trust and Superlunar.
Bernard Parah, Co-Founder & Director of Qala, expressed his enthusiasm about the acquisition, stating, "When we launched our program in 2021, our goal was clear – to cultivate a substantial community of African engineers with a deep understanding of Bitcoin's capabilities to transform the continent. Today's announcement significantly accelerates this mission, strengthening our capacity to not only expand our existing community but also effectively support them in playing a major role in influencing Bitcoin's open-source development as a vital solution to Africa's unique socio-economic challenges."
He continued, "With this in mind, we strongly believe our new transition should not only be viewed as a massive boost for the Bitcoin ecosystem but also as a crucial foundation for leveraging Bitcoin as the gateway and catalyst to financial freedom in Africa and the Global South."
As part of the acquisition, Femi Longe, CEO of Qala, and Stephanie Titcombe, Programmes Manager at Qala, will officially join ₿trust as Programme Leads at ₿trust Builders. To kickstart the next phase of its growth journey, ₿trust Builders' program will pivot to focus on open-source training and has already launched a call for its next cohort of senior African software developers looking to transition into building for Bitcoin and Lightning.
Ojoma Ochai, Board Member at ₿trust, expressed her pride in welcoming Femi and his team to ₿trust. She stated, "With Qala's extensive outreach and world-class programs, the organization has made rapid progress in driving open-source development in the Global South through the advancement of education within the region, which is heavily aligned with our core mission at ₿trust."
"As we move forward," Ochai added, "we are fully focused on not only building on Qala's impressive work in Africa but also empowering more developers throughout the Global South with the support they need to build truly innovative open-source solutions through the power of Bitcoin."
In September 2023, ₿trust Builders will launch the 'Build for Africa' Hackathon, aimed at encouraging makers to create solutions that address African challenges and promote Bitcoin adoption on the continent. This event will serve as a platform for open innovation and collaborative problem-solving, where makers will converge to generate novel ideas through an idea hack focused on tackling Africa-specific challenges. Participants will also receive mentorship in design, development, and Lightning integration. The hackathon is a key pre-event for the Africa Bitcoin Conference, scheduled for December 1 – 3 in Accra, Ghana, an event proudly supported by ₿trust for the second consecutive year.
For more information about ₿trust Builders (formerly Qala) and its mission to train the next generation of Bitcoin and Lightning Developers, visit https://builders.btrust.tech.