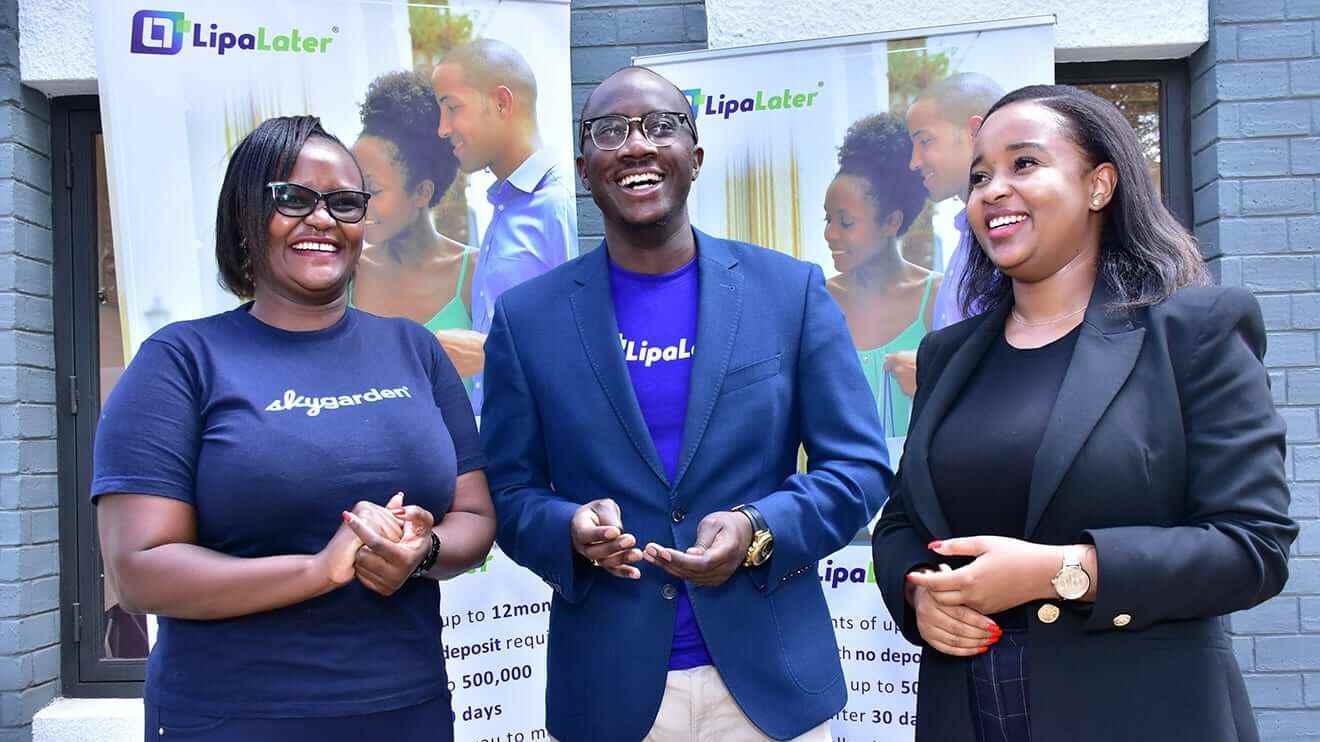 Lipa Later Group, a leading fintech platform committed to empowering African businesses and consumers, is proud to announce the successful closure of a KES 500 million privately placed debt issuance. This achievement reaffirms the company's dedication to providing innovative financing solutions for its customers.
Supported by the reputable transaction advisory firm Rubicon Landing, serving as transaction advisors, and the leading legal advisory firm KN Law, acting as Legal Advisors, Lipa Later's recent funding milestone underscores the remarkable journey it has embarked on to enhance financial inclusion in Kenya.
Unlocking New Horizons
This announcement comes on the heels of Lipa Later's recent approval for public fundraising in the United States. This groundbreaking development allows investors worldwide to participate in Lipa Later's growth via Republic, a renowned global financial technology company that facilitates investments in diverse ventures across the globe. By leveraging Republic's platform, Lipa Later will gain access to a vast network of supporters eager to back transformative ventures capable of leaving a lasting impact. This strategic partnership aligns perfectly with Lipa Later's mission to become Africa's most comprehensive credit, payments, and shopping platform.
A Testament to Growth and Trust
The successful capital raise serves as a testament to Lipa Later's impressive growth trajectory and the trust it has earned within the Kenyan financial ecosystem. This infusion of funds will enable the company to expand its offerings and enhance customer service further.
Eric Muli, Group CEO at Lipa Later, expressed his excitement about the opportunities this funding has unlocked. "We would like to extend our heartfelt gratitude to the investors and supporters for their unwavering trust in our vision. These funds have enabled us to further invest in technology and infrastructure to make our financing solutions even more accessible and convenient for our customers."
Looking ahead, Lipa Later has ambitious plans to raise an additional KES 2 billion in both equity and debt. This capital infusion will serve as a catalyst for the company's growth, enabling it to reach more customers and businesses nationwide. The ultimate goal is to unlock a $500 billion financial inclusion opportunity in Urban Africa.
Future of Financial Inclusion
Lipa Later recognizes the immense potential for financial innovation within the Kenyan market and remains committed to playing a significant role in shaping the future of financing in the country. With the unwavering support of stakeholders and investors, the company is confident in its ability to make financing more accessible and inclusive for all.
Lipa Later remains dedicated to providing Kenya's best financing solutions and customer experiences. The company looks forward to continued collaboration with Rubicon Landing, KN Law, and its partners as it works tirelessly towards its vision of a financially inclusive Kenya.