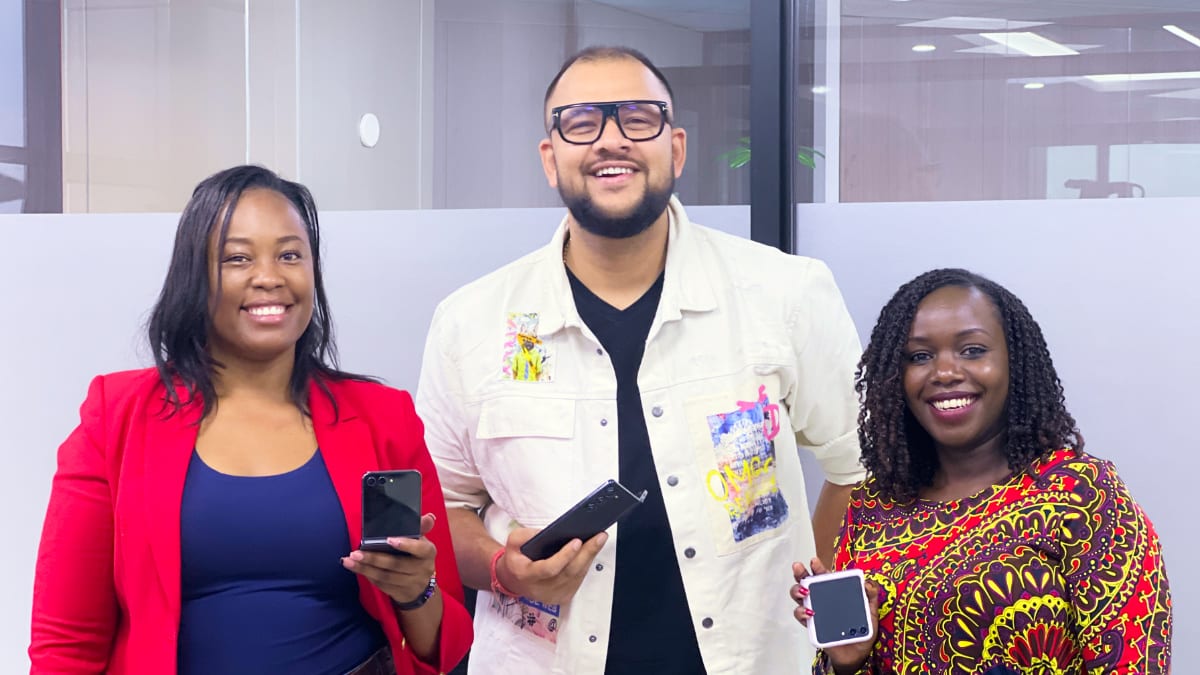 In a world where technology is advancing at an astounding pace, staying updated with the latest gadgets can be a steep climb for our pockets. The freshly launched Samsung Galaxy FOLD 5 and Galaxy Flip 5 series have caught the eyes of many with their groundbreaking foldable features. However, with escalating prices due to taxes and currency fluctuations, potential customers might find these devices slightly out of reach.
The good news? There are solutions to explore if upfront payment is a challenge.
This brings us to the latest podcast episode titled, "Discussing Samsung's Device Financing Options with Absa and Badili." In a conversational format, Emmanuel Chenze and Nixon Kanali lead a dialogue with Pauline Munyoki from Absa, and Rishabh Lawania from Badili, offering listeners insights into financing options and trade-in programs that can lighten the financial load of acquiring these new devices.
Absa Bank and Badili provide distinctive options for customers. Absa delves into financing programs where customers have the liberty to purchase now and pay later in installments, making the device more financially accessible to a broader audience. Meanwhile, Badili introduces a trade-in program, offering customers the option to exchange older devices for cash or discounts on the new foldable series.
If the thought of paying a hefty price upfront for a new device daunts you, or if you're simply curious about what's going on behind the scenes in the gadget financing world, this episode is worth lending an ear to.
Tune in to gather direct insights from Absa and Badili about how they're facilitating customers to acquire Samsung's new foldable devices in a more pocket-friendly manner. Learn about how these plans are structured and gain a deeper understanding of how they might be the right fit for you or someone you know.
Whether you're a tech enthusiast, a loyal Samsung customer, or a casual listener looking to stay informed, this episode unfolds various aspects of device financing that could alter the way we perceive and engage with the purchasing of tech gadgets.
Happy listening!