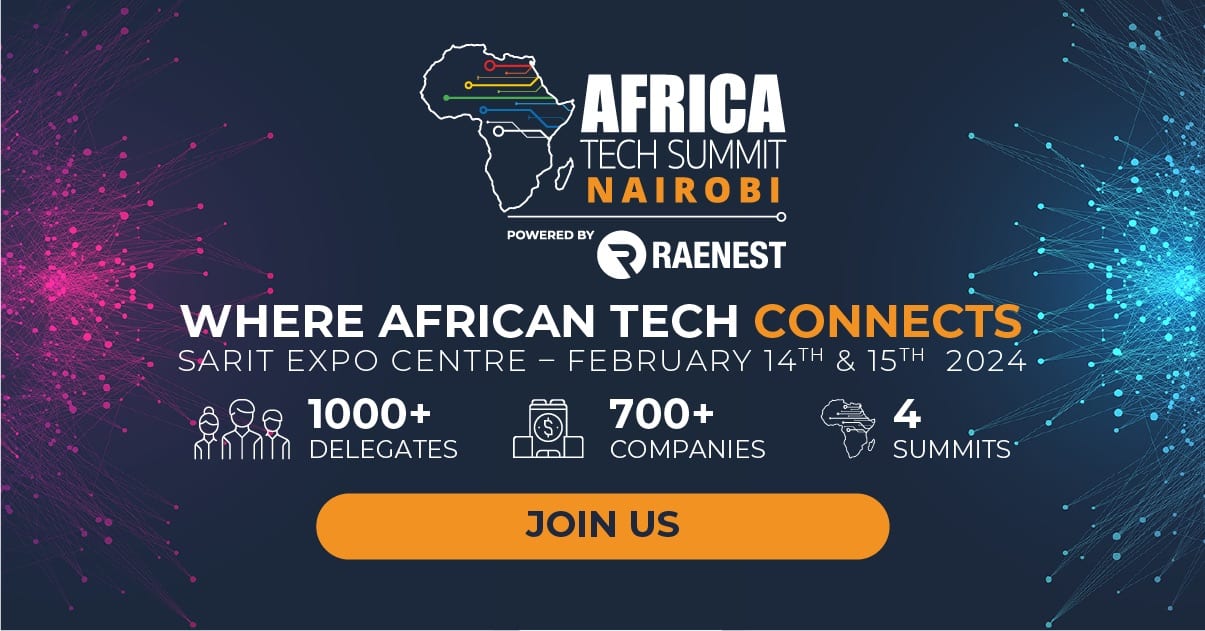 The Africa Tech Summit is gearing up for its spectacular sixth showcase with Raenest — a leading light in Nigeria's fintech arena — taking center stage as the headline partner. The summit, a beacon for innovation and collaboration within the vibrant African tech landscape, is poised to unfold on the 14th and 15th of February 2024 at the Sarit Centre Expo in Nairobi Kenya. This grand event promises to be a nexus for over a thousand trailblazers from Africa's burgeoning tech sector and beyond, including industry moguls, discerning investors, and groundbreaking startups.
At the heart of this partnership is Raenest's innovative digital platform, Geegpay, which has revolutionized the financial terrain for Africa's remote workforce and fledgling startups. Offering a suite of virtual banking solutions across major currencies such as USD, GBP, and EUR, Geegpay is a financial conduit, opening international payment gateways for African talent.
Victor Alde, the visionary CEO and Co-Founder of Raenest, heralds the collaboration with Africa Tech Summit Nairobi as a milestone moment, reflecting Raenest's zeal for fostering progress and economic expansion. Alde's remarks underscore a shared ambition with the summit: to propel African entrepreneurs and professionals onto the global stage, harnessing Raenest and Geegpay as pivotal tools in this quest.
The 2024 edition of the summit will build upon the resounding success of its predecessors, with a quartet of thematic tracks: from the burgeoning realms of Money & DeFi to Climate Tech & Investment, alongside dedicated summits for startups and mobile apps. It's an agenda brimming with dynamic discussions, enlightening keynotes, and masterclasses—all designed to forge knowledge and craft unparalleled networking avenues.
Andrew Fassnidge, the Founder of Africa Tech Summit, beams with pride in welcoming Raenest as the main sponsor, a union that magnifies the summit's founding ethos: to serve as a crucible for technological synergy and growth within and beyond Africa's frontiers.
With the fifth edition's impressive turnout of over 1300 delegates from 59 nations, the Africa Tech Summit Nairobi is not merely an event; it's a pulsating ecosystem of African innovation—a testament to the continent's tech dynamism.
Early bird registrations is ongoing, inviting all tech aficionados to partake in this grand confluence of ideas, innovation, and inspiration.