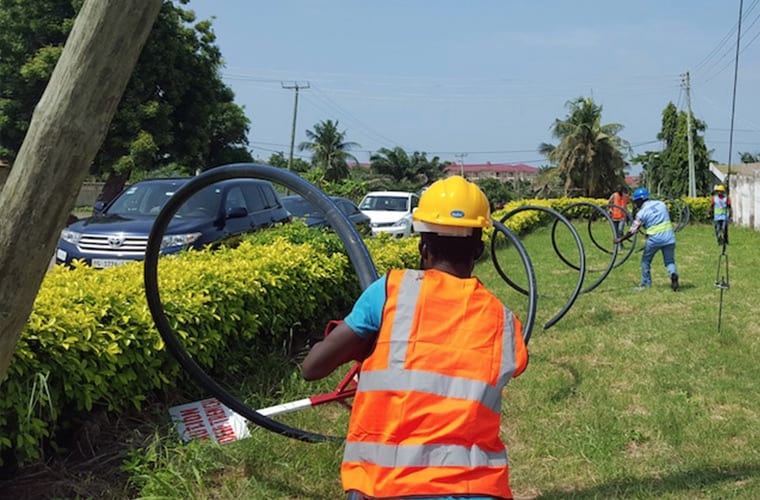 CSquared, a pan-African technology company, recently announced a significant milestone in its mission to digitally connect Africa. The company successfully raised $25 million in new equity investment. This funding, part of a larger $65 million investment program, comes from both new and existing shareholders, including the Convergence Partners Digital Infrastructure Fund (CPDIF) and the International Finance Corporation (IFC). Notably, this investment also led to CPDIF acquiring the stake in CSquared previously held by Google LLC.
Founded as a Google project in 2011, CSquared has evolved into a key player in building metropolitan fiber optic networks in Sub-Saharan Africa. Operating as a carrier-neutral provider, the company aims to enhance internet penetration and reduce internet access costs by investing in necessary infrastructure. This approach aligns with the broader goal of driving digital transformation across the region.
Since its inception, CSquared has established operations in six African markets: Uganda, Ghana, Liberia, Kenya, the Democratic Republic of Congo, and Togo. A landmark achievement was facilitating the first continental landing of the Equiano cable in Africa in March 2022, in partnership with Google in Togo. This initiative significantly improved internet accessibility and affordability in an underserved market.
The new investment will enable CSquared to expand its network and continue its work in digital infrastructure development. This expansion is not just about technological advancement but also about fostering job creation, innovation, entrepreneurship, and broader economic development through increased internet access and digitalization.
CSquared's growth accelerated in 2017 when Mitsui & Co., Ltd., Convergence Partners Communication Infrastructure Fund, and IFC joined as investors. This move aimed to deepen market penetration and expand geographically, making the company more commercially viable.
Lanre Kolade, CSquared Group CEO, expressed optimism about the company's future and its role in addressing Africa's digital transformation challenges. He emphasized CSquared's commitment to changing lives through digitalization and providing internet access for all. The support from investors is expected to significantly enhance the company's capability to expand digital broadband infrastructure in its current and new markets.
Andile Ngcaba, Chairman and Founding Partner of Convergence Partners, highlighted the importance of world-class connectivity for all layers of society, especially in African digital development. He praised the impact of open-access networks on the development of the African ICT ecosystem, noting the combination of developmental impact and commercial returns as key investment drivers.
Sarvesh Suri, IFC's Regional Industry Director for Infrastructure in Africa, also commented on the investment. He emphasized the critical role of broadband connectivity in Africa's development, aligning with IFC's strategy to develop digital infrastructure and promote the digital economy to support economic growth and job creation.
FTI Capital Advisors DIFC Limited acted as financial advisor to CSquared for this capital raise and the concurrent sale of Google LLC's stake in the company. This new phase of investment and development marks a significant step forward in CSquared's journey towards creating a Digitally Connected Africa.