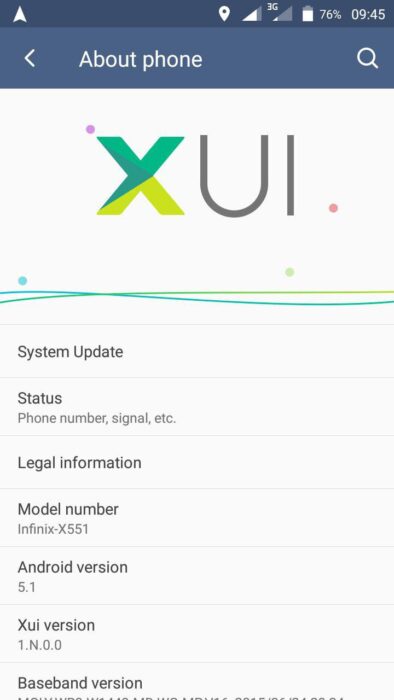 I have been busy but I had promised to do a post on this. I know it has taken quite some time coming but here we are now. The cheapest phone running Android 5.1 Lollipop, with a 5.5 inch HD display and 4000mAh battery is the Infinix Hot Note. Not a new version of the phone, just a software upgrade that makes this still a phone worth having. Infinix should pay me for saying all that sasa.
Anyway, I got news that Infinix had released a software upgrade for the Hot Note upgrading it from Android 4.4 KitKat to Android 5.1 Lollipop. I was elated. I tried checking for updates but couldn't find anything. So I found a way to download the update and flashed it on my phone, the way you do with new ROMs.
That was a couple of days ago.
Is it good? This new Update? Yes! Totally.
Speed:
The phone is faster and at 1GB RAM, I am constantly amazed at how many things it can keep in Memory. I hear Lollipop is good with memory. I totally agree. There's little lag at times when handling heavy apps but everything is fluid.
Battery:
I once operated a Samsung Note 3 and the battery life on Lollipop was miserable. I thought this would be the case with the upgrade. Nope. I dare say the battery lasts longer. I even posted a tweet on the same.
Charging is even faster than before and with some very recent small upgrade (about 75MB) last Friday, there's a notification that appears: "Flash Charging" when you plug in the charger.
Camera:
The camera UI has been overhauled completely. And it is faster than ever before. You probably won't realise you've taken a photo. It happened to me.
General UI, Custom Fonts, Themes:
You know Infinix have come up with this new design they are calling the X UI. My phone is running version 1.N.0.0.
It is beautiful and minimalistic. And engaging. And almost stock but the icons are totally different. The phone now has support for custom fonts and themes. Which makes you have more control over your device!
There's double tap to wake and double tap to sleep too. The wake shortcuts are still there. And much more.
Problems:
There is no 3G only option. That's a big setback which I am hoping the people at Infinix are planning to solve soon.
I have upgraded 3 Hot Notes so far and all of them have one single issue. The system UI keeps failing and force stopping. Is it because of the Nova Launcher? Is it because of something else? Anyone with the same problem?
How to get Lollipop?
I am going to do a post in a couple of hours on how you could also get Lollipop to your device. You don't need to do anything. Just some simple download and a computer. No rooting so don't worry. I know rooting the Hot Note can be an issue.
Wait for that post. Bring on the questions now so that I have a very comprehensive post!
Update: Here's how to Upgrade your Infinix X551 Hot Note to Android 5.1 Lollipop.
Watch this video of my phone running Android 5.1: