The Jumia Mobile Week currently underway has made me realise there are very many new phones I haven't seen or talked about. I learnt of the X-TIGI S1553 (read here), the InnJoo Fire 2 Plus LTE, the Wiko Fever and the Huawei P8 Lite. I'm going to write something about all of them. So keep reading. They all fall under Quick Reviews category. This post is for the InnJoo Halo Plus that goes for Ksh. 8,499.
Should you buy it? Is it worth the amount? Let's see: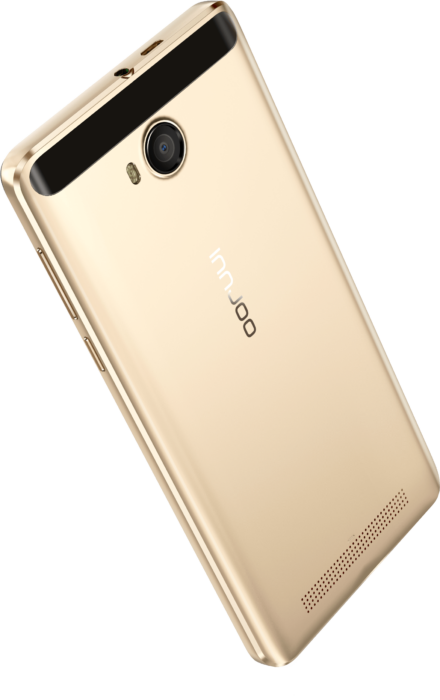 It is beautifully done. And the black bar at the back looks like something borrowed from Google Nexus 6P. Though I can't tell why the bar is there as we can all see the camera is below it.
I love the design. And the fact that both audio jack and micro USB ports are on the upper side of the phone. I hate having to hold my phone in a particular way so as to be able to listen to music or use my phone one of those times when it is charging and I badly need to use it.
Here are the InnJoo Halo Plus Specs:
a 5.5 inch Display – Not HD. Resolution is 854×480 FWVGA
1GB RAM
8GB internal storage
5MP back camera
2MP front camera
3600mAh battery
Android 5.1 Lollipop
2 points Capacitive Touch screen
The Infinix Hot 3 (my to-go-to phone when I want to show people how a good phone can be very cheap) has far better specifications when compared to this phone. It has 16GB internal storage, it has an 8MP back camera and a HD display. Yet it costs only Ksh. 7899. It would be very difficult for me to recommend the InnJoo Halo Plus to someone in the light of that.
Nevertheless, the big 3600mAh battery and the agreeably good design (can't beat the Hot 3's though) can be the major selling points for this phone.
Tell me what you really like about this phone.
Verdict:
Should you buy this phone? I don't know. It's upto you! Buy it now from Jumia.
Would I buy this phone? No.
I feel there're better options for me.