A few weeks ago details begun to emerge of an Infinix smartwatch called the X-band. I wasn't sure such a device existed. So I kept quiet and didn't want to write anything.
But it is real. The Infinix X-Band Smartwatch is a real device. And you've probably already seen Infinix tease it on social media.

The Infinix X-band (XB01) will be available soon. And I am making a wild guess that it will launch with a new Infinix phone. I have seen rumours of a new Infinix phone with a fingerprint sensor and VR Kit (I will write about this device). This is probably the phone that will have this as an accompanying accessory.
So what are the specs of the Infinix X-band?
Well these details appear pretty hazy (as InfinixAuthority.com – provider of these images and details – looks like an Infinix Kenya project):
Talk Time: 5Hrs
Standby Time: 150 Hrs
Weight : 26.7g
Ultra thin screen with smart touch
Wireless syncing
Vibrations, reminders, timer,water resistance,
Battery: 100mAh
The battery size for one is a big joke. And how 100mAh will give one 150hrs standby time, even on that screen size, is something I cannot get my head around.
The watch will be water resistant (excited about this), and shockproof (we'll see about this).
The bands look plasticky to me. But rumours say they're made of leather. We'll see. They're definitely interchangeable bands, because as you can see from the topmost image, the watch is just but snapped in into the band. You can even remove the watch, throw away the band and have a smart-mini whatever-you'll-call-it thingy.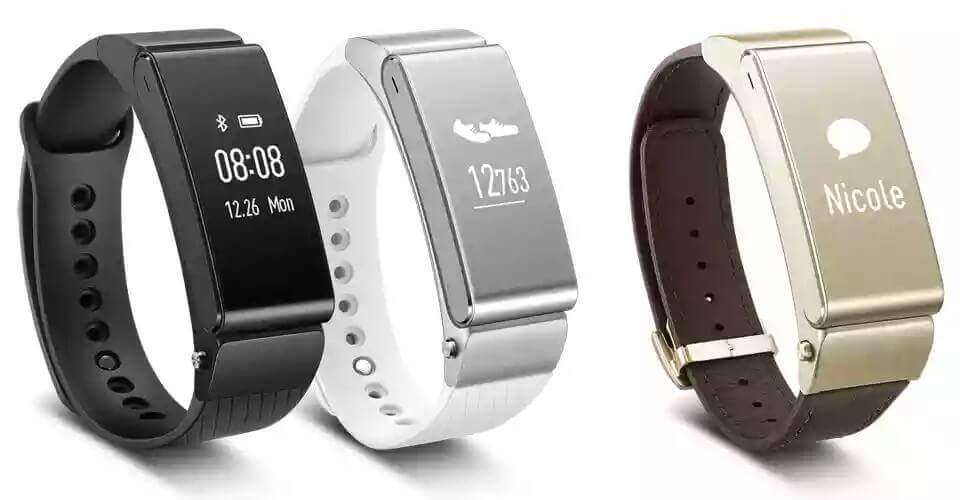 The bands will come in three colours according to AndroidPhonesinNigeria.com. That is: Black, White and Brown.
But from naijatechguy.com the bands might be made of leather: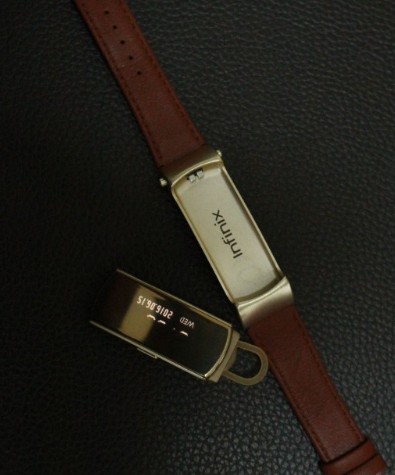 I still have no idea what operating system the watch will feature. But I feel pretty certain this is not Android Wear.
There's also no mention of a pedometer or heart-rate monitor. Maybe it will have pedometer as I can see from the above image, the white version has an image of shoes to show that the watch can track your movements while running or doing exercises.
So that's all I know. And I think that's all this smartwatch will offer.
---
We can now have the discussion on the watch, and smart accessories in general. Tell me what you think. And tell me your price estimations! I can't even guess. Maybe between 3k and 7k.