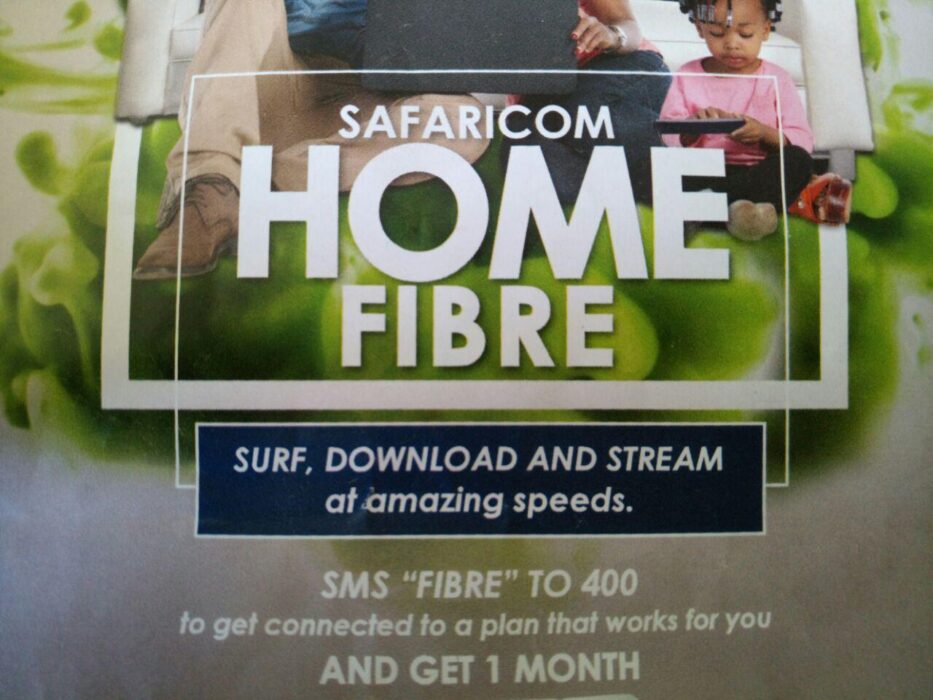 So when I first heard of Safaricom Home Fibre solution and wrote this post over here, details were still very scanty. Maybe that's how Safaricom wants the thing to be until they are sure this will work.
As of writing the other post, the product was available in some estates in Nairobi and Mombasa.
Well, the internet solution for homes is now available in Kisumu. But still only in some select estates.
The brochure the Safaricom guys are circulating in these estates state that "Offer valid from 6th Feb to 6th May 2017". And they're doing Free Installation.
The packages are in Kenya Shillings:
Unnamed 5Mbps – 2500 per month
Silver 10Mbps – 3499 per month
Gold 20Mbps – 4999 per month
Platinum 40Mbps – 9999 per month
When you subscribe, you get one month free.
The brochure also outlines what's needed for activation, how to pay for service through completing of a certain given form, getting account number, and using *855#.
Meanwhile ZUKU recently launched a 250Mbps package at Ksh. 19,999 but they're not giving much in terms of trying to expand across the country.
Thoughts?