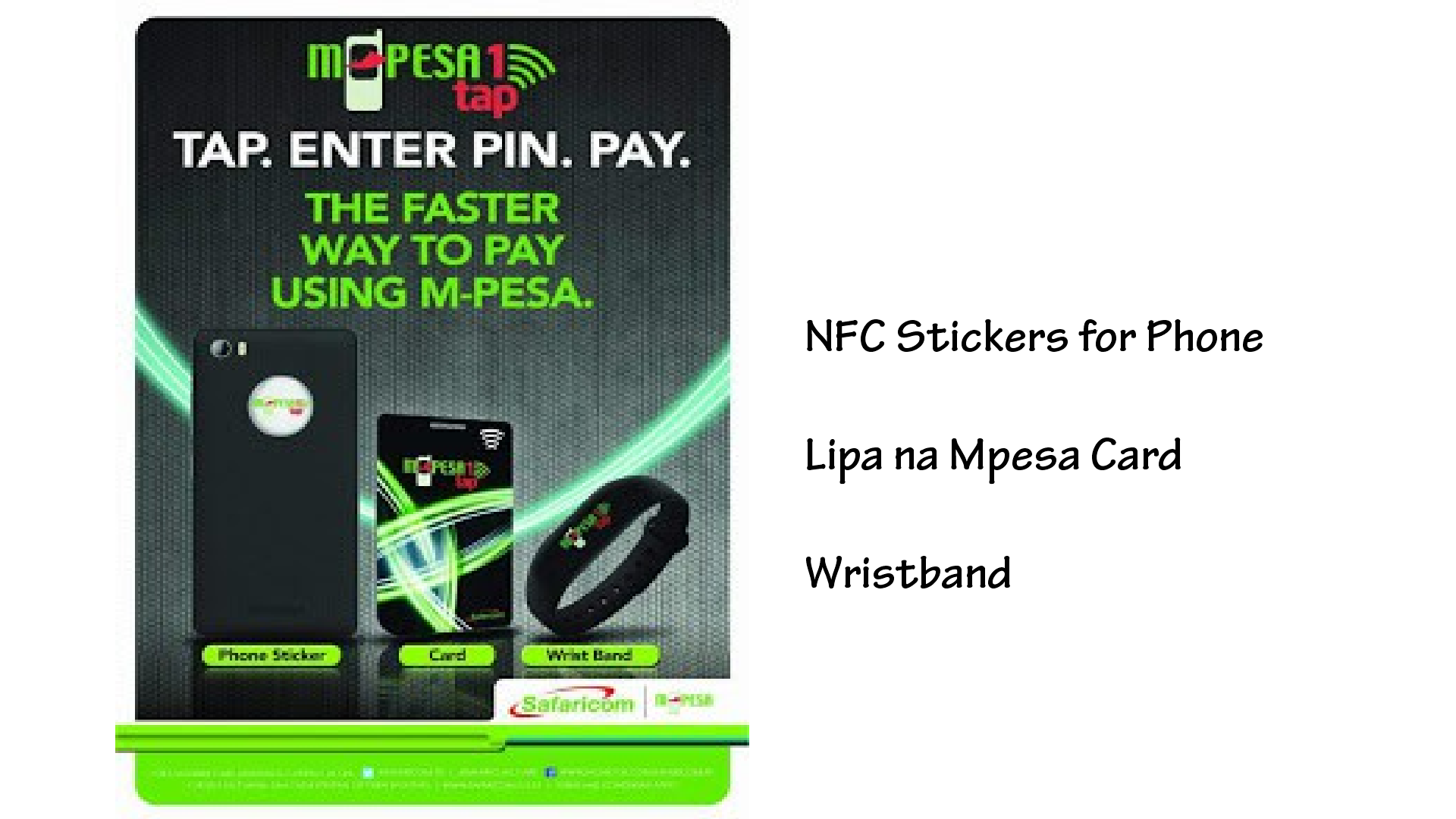 In Janurary 2015, Vodafone launched a prepaid card linked to MPesa in South Africa. They had partnered with VISA to have the chip and pin solution. And many saw it as a hint that Safaricom in Kenya may do the same thing.
Last year, Safaricom started out the test phase with its staff, with plans to have university students try out the service.
Almost a year has passed and now there's information that Safaricom are rolling out 500,000 POS across the country starting with Nakuru. Read:
Safaricom MPesa Cards launch begin with Nakuru – NairobiTech
Safaricom Set to Launch Lipa Na M-Pesa Card as Rumours of a Stand-alone Payments Service Resurface – Techweez
But it isn't just about that card this time round. Okay it is about the card. But there's also a sticker for your phone and a wristband. See this image: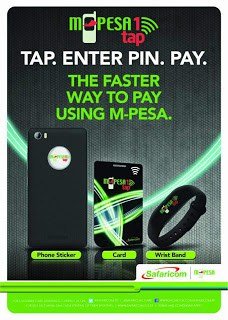 With the NFC sticker you can tap your phone at a POS (Point of Sale) and then you enter your MPesa PIN and payment is done. Which I presume is the same with the Wristband.
But with the card, I am assuming one will be able to do either of following three actions: Tap, Swipe or Insert. The entering PIN.
Safaricom hasn't partnered with VISA or MASTERCARD for this launch. So this card won't be used for online payments. Unless Safaricom is planning to do something extra beautiful (or crazy, depending on how you view it) by going in on that market alone. Which is actually possible when you think of it. First they could start by having MPesa as a standalone payment service. Crazy but incredibly beautiful if you ask me.
Anyway, let's wait for the roll out of the new "MPesa Tap" to help you tap your Card, Smartphone or (mad) Wristband" and go. Who saw an MPesa Watch coming?