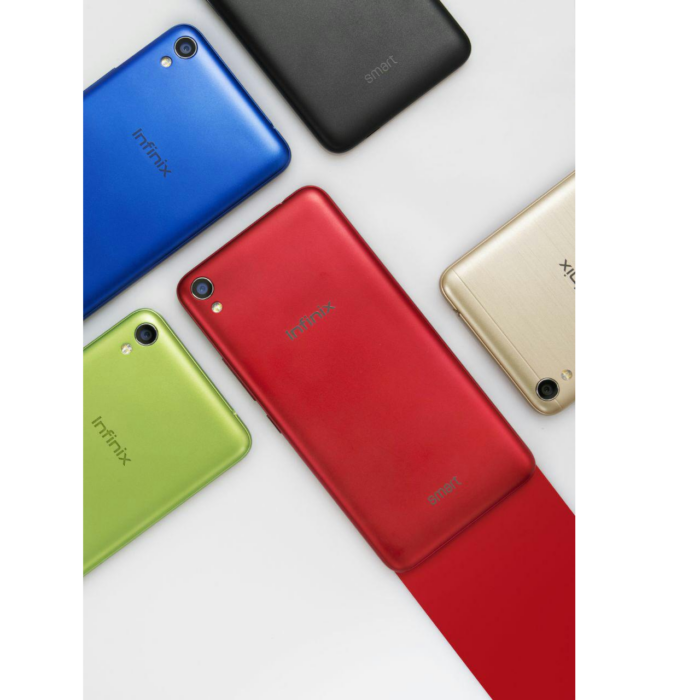 So, if you want to know everything Infinix launches, you probably need to keep up. Lately, they have, I would say, three new phones:
The Infinix SMART is shaping up to be their lowest-end affordable series. From now on, the HOT series will cost you Ksh. 10k and above. Then the SMART series will be below 10k as you will see when the Infinix SMART launches at Ksh. 7899 from 17th July.
The Infinix SMART is a phone for students. Why? It is affordable. It runs the latest Android version. It is colourful. Has front facing speakers with Dirac stereo widening. Plus it has a relatively large 3060mAh battery.
Dirac Stereo Widening helps create a realistic 3D audio surround to help one better enjoy whatever they are listening to be it a music video, a movie or when playing games. Combine this with dual front facing speakers, and this looks to be a good sounding phone.
[table id=27 /]
The phone will be available on Jumia starting 17th July at just below Ksh. 8,000. I look forward to testing out those speakers, how these cameras perform at that price and whether or not it is worth its price. I'm just sad the device doesn't feature a fingerprint scanner which had become kind of a signature on Infinix devices.
What do you think? Would you get this phone?