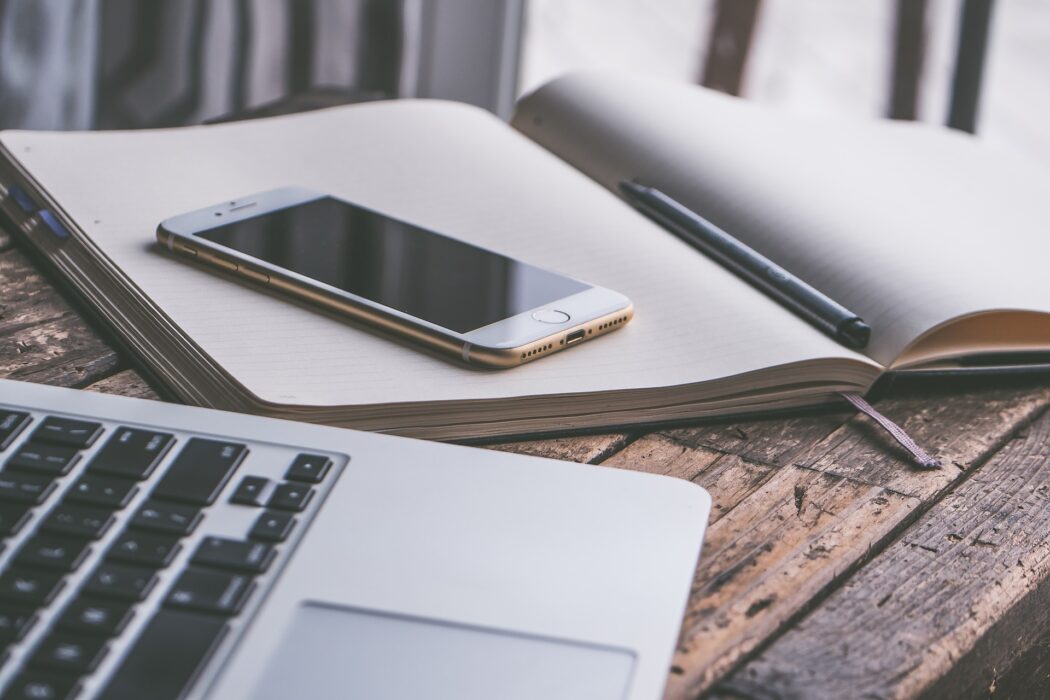 In Android devices, Factory Reset simply means that you are erasing all the data and information from your phone and restoring your device to the manufacturing state. In other words, it means that your phone will go back to the stage when you first bought it. Performing a factory reset on Android devices will erase all the settings, applications, gallery, videos, audio, downloaded files and pretty much every thing which are stored manually.
Any pre-installed application or information will not be impacted by a factory reset. So, all the apps like messaging, Google Play Store, file manager, contacts, and other basic apps will be still there to serve you.
Now, most people prefer to factory reset their device when they are installing a custom ROM or the phone's speed is relatively slower or if they are giving away or selling their phone to a third party. However, we must consider and anticipate how safe is factory resetting? To be honest, if you are selling or gifting your Android phone to a total stranger then factory reset is very dangerous and absolutely not safe.
Why Factory Reset is Not Safe?
Straight-forward answer will be that it actually doesn't delete any data from your phone but it rather stores the deleted items on the reserved cache memory of your device. What it means is that whenever you delete any file on your Android phone, it is first kept safely on an unknown location so that you can't find it but in reality, any hacker or computer expert and break those security breaches to restore your phone's data in no time.
A survey in 2017 indicated that over 1 million personal identities were theft from sold used Android phones. It simply tells us one thing that all the erased files are actually recovered with professional data recovery tools. So, unless, you want to be a part of that survey, it is better to find a way to permanently delete the data from your phone before even giving it to any stranger.
How to Permanently Erase All data from Android?
The best way to achieve that is by utilizing a third-party tool called SafeWiper for Android. It is one of the most favored Android data-erasing tools that can actually erase any data from your file forever that means no data recovery tool, no hack or cracking software can bring back your data even if they wanted to. SafeWiper for Android implements the latest technology to over-write your erased files over and over again with high-class algorithms so that your information is shredded permanently. It is currently available on the iOS and Windows platform and it can permanently erase data from your phone within few minutes from your computer.
How SafeWiper for Android Works
It literally takes 4 simple steps to remove data from your Android beyond recovery. Here's how to do that.
Step 1. Install SafeWiper on your PC by downloading the compatible file for your computer.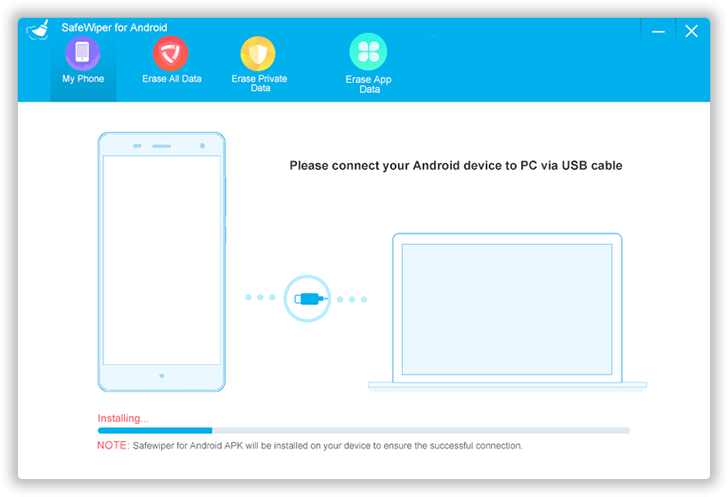 Step 2. Connect your Android to PC via USB data cable and enable the USB Debugging Mode. In most Android phones, it is located on Settings > Developer Options.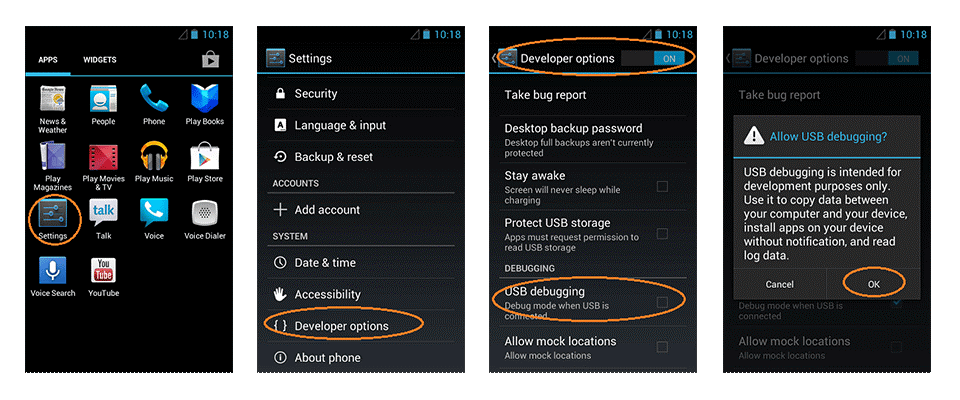 Step 3. Choose the data deletion technique that you want to use like Erase All Data, Erase Private Data or Erase App Data then scan your phone.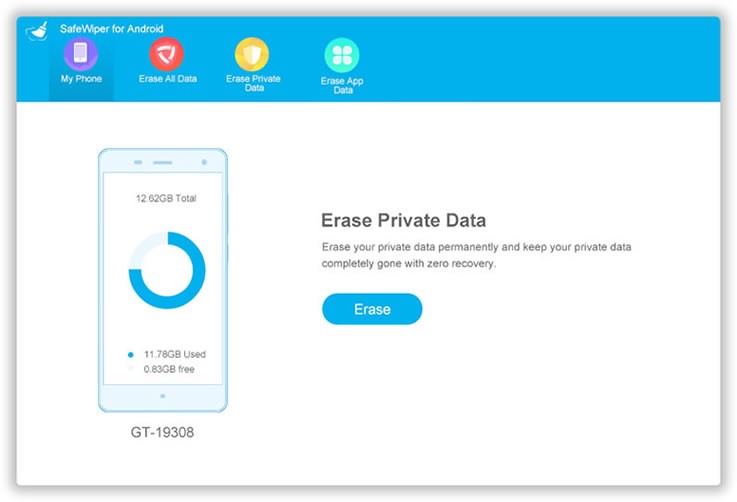 Step 4. Select all the file types by their categories and finally hit the "Erase" button to remove all the data from your phone permanently.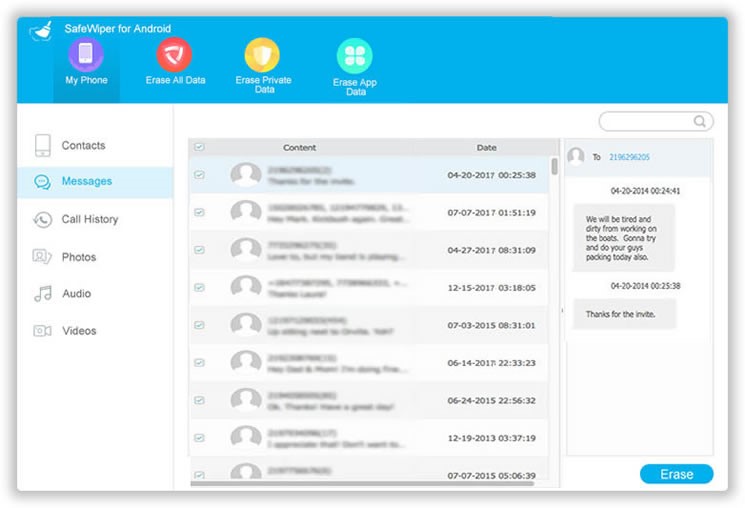 Conclusion
As we have already mentioned the significance of erasing data permanently from your phone before selling it to anyone. You can't simply trust any strangers these days and you never know who is attempting to hack your phone by simply recovering the deleted files from your Android. It's better to use SafeWiper to permanently remove all the information from your phone and make sure that no one is violating the privacy of your data.