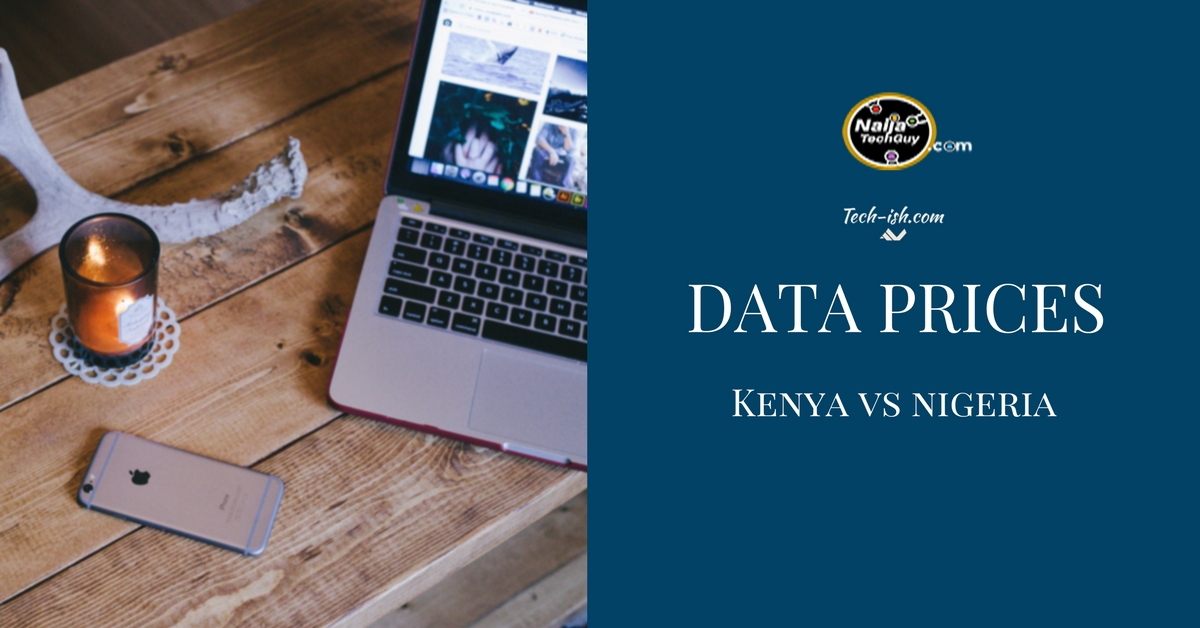 Data prices have been falling in Kenya for the last few months. The re-boot of Telkom Kenya, the entry of Faiba 4G and the upcoming/ongoing launch of Airtel's 4G network have all, in different proportions, contributed to a data war in Kenya.
Like I said at the beginning of the year, this will be a good year for consumers in Kenya as data will be much cheaper as every provider (and more coming) will want to have the best packages.
NaijaTechGuy approached me for a post comparing data prices in Kenya and Nigeria which he posted here. And I decided to share the same with you here.
Note that:
1 US dollar = 360 Nairas
1 US dollar = 100 Kenya Shillings
I KES = 3.57 Nairas
You can click to zoom on the images.
Nigeria Data Prices:
Compare the rates above to these prices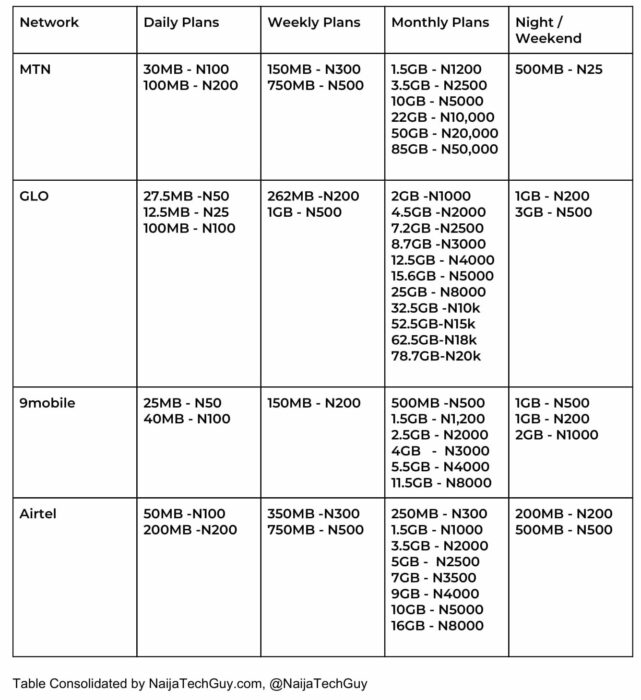 Kenyan Data Prices: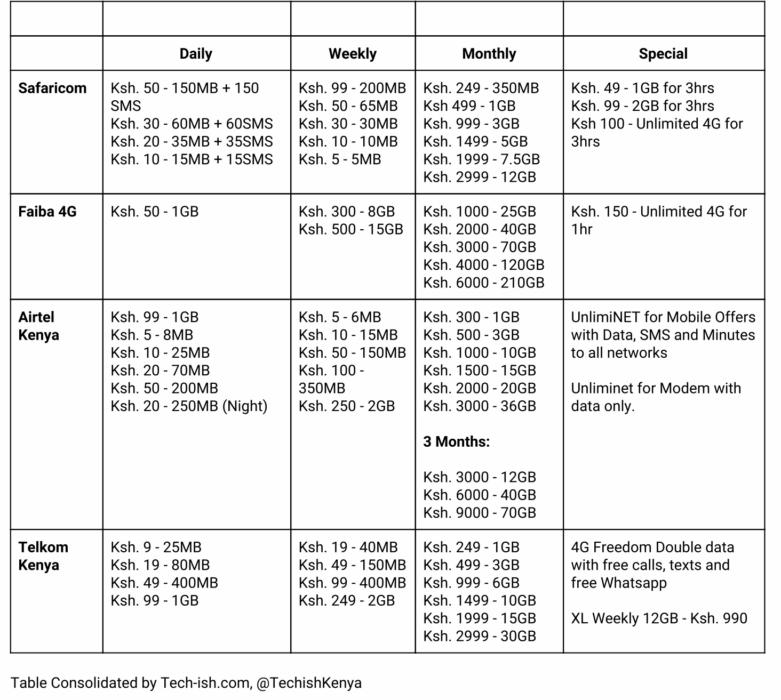 Kenya looks to have better data offers, and prices, compared to Nigeria. Especially in the daily category where as little as between KES. 50-100 (approx 178 – 356 Naira) gives you 1GB (1024MB) data. Whereas for the same amount, you only get between 100-350MB in Nigeria.
From the tables, GLO looks to be have the best offers in Nigeria. While as you can see, Faiba4G beats everyone else. I just wish Faiba took countrywide expansion more seriously.
What are your thoughts on data in Kenya compared to data in Nigeria?