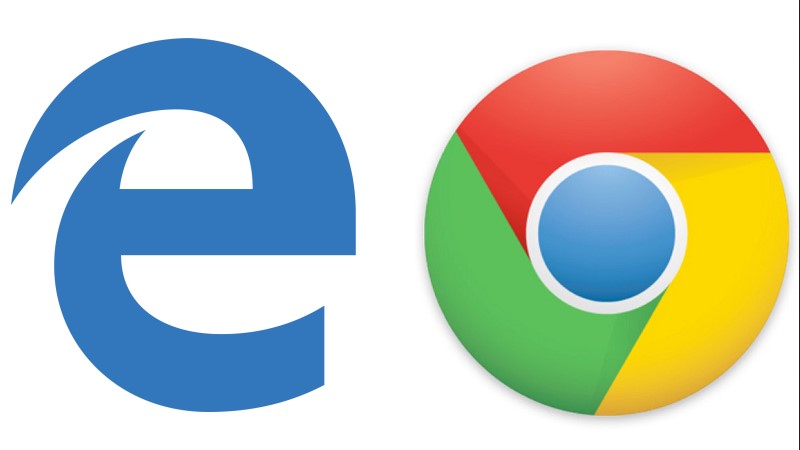 Just as a disclaimer Google Chrome is my main browser. It is what I consider the best browser both on my phone and on my laptop. But I have for a long time wanted to sometimes use the 'Recommended for Windows 10' browser that is Microsoft Edge.
Edge, is in some ways better than Chrome. For example that reading mode is perfect for long articles, the dark mode is better than any theme one could get for Chrome, and also (this is my reason) it is way better than Chrome on matters battery life.
When I am not traveling and close to a power source, I will use Chrome all the time. But when I am on battery and I need to use my laptop for long periods, Edge is my saviour. But I have had issues using Edge for the longest time since importing all my unknown passwords from Chrome has been impossible. And I can't use a browser comfortably if all the time I need to be going back to check and copy my passwords.
Failed:
Edge will not import Chrome Passwords if you go to Settings > Import from another Browser. It only imports favourites.
Edge will not import passwords you've exported from Google Chrome in csv format. It won't do it even if you convert the csv file to html.
Edge refuses to save passwords on certain websites even if you've enabled the feature Offer to save passwords.
Basically Edge is hard to use if you want to move all your data. But then I thought (and I feel stupid for not having have done this way earlier).
LastPass
LastPass saves all your passwords for you so that you don't have to stress yourself entering details or having simple passwords that can be easily hacked. Which has never been a good proposition for me since Chrome kind of does the same thing, beautifully.
But I though about how I could get my passwords to Edge and decided LastPass was the best solution since it is available as a plugin both on Google Chrome and on Microsoft Edge.
Created an account with LastPass
Installed Plugin on my Google Chrome
Imported all Google Passwords to LastPass
Installed LastPass Plugin to Microsoft Edge
Okay, so I haven't found a way to export the passwords so that they sync directly from Edge browser which means currently I need to keep using the LastPass plugin for my passwords.
And I have also noticed Edge has only offered twice to save my passwords. And that's when I have accessed Facebook and Twitter. All the other times it is like the browser doesn't notice that could be a password to be saved.
But the solution works and I can now more comfortably use Edge.
I like Edge because it makes browsing the Web, and reading stuff online on a laptop more fun. Scrolling is also much smoother and watching ultraHD content easier. Plus there's the assurance of a little more hours on battery. And the best bit is if I install Edge on my phone (which I am totally doing right now) I can continue with what I was doing on the phone on my laptop, easily.
Chrome still remains my best browser though. Unless if after a couple of weeks I find myself preferring Edge. And this won't be the first time I try to leave Chrome and fail.
Which browser do you use, why, and do you like it?