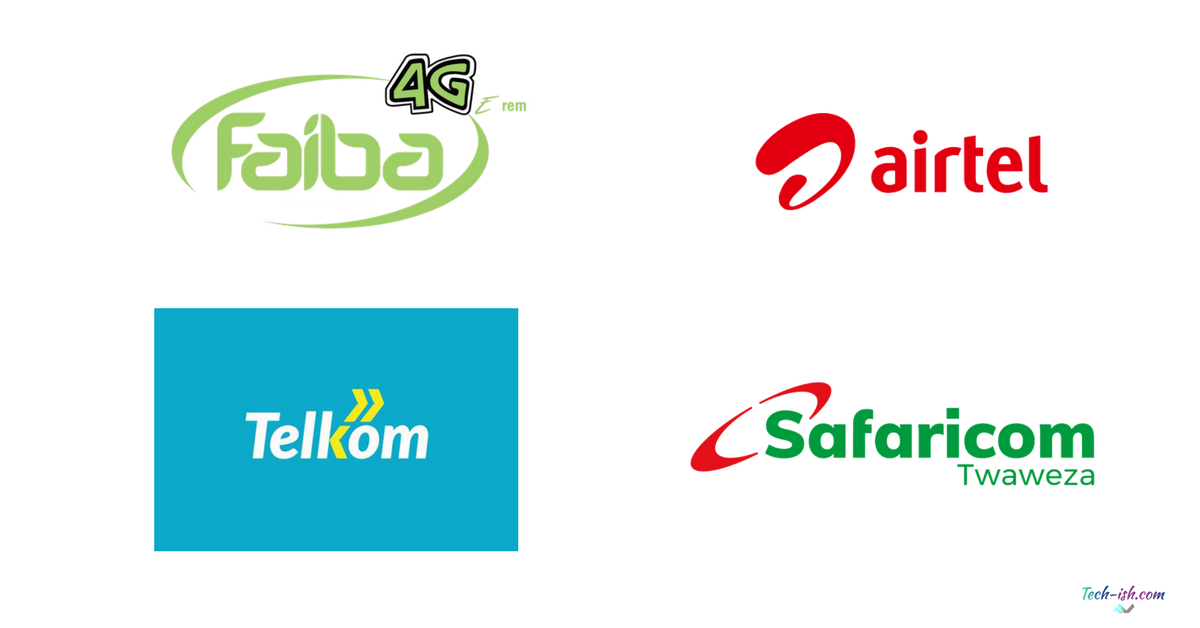 In coming up with the post comparing data in Kenya and Nigeria, I came up with a table of the various data offerings by Kenyan Telcos. Except Equitel. Then I thought people would want to see which company has the best offerings currently in Kenya.
Since the re-launch of Telkom Kenya, and the entry of Faiba4G data has become much cheaper in Kenya as each company competes to offer better prices. Safaricom has recently been doing a lot with their bundles, and their Tunikiwa offers have me addicted with the Unlimited 4G for 3hrs.
It is not very possible to list all the offerings by all the Telcos because everyone is doing something different somewhere:
Airtel has modem offers, and UnlimiNET offers.
Telkom has XL offers and Freedom offers.
Safaricom has Tunukiwa offers, plus the new Platinum tarrif.
And these can't all be summarised easily. Especially since I wanted to focus just on data. Not voice, nor SMS (which I believe isn't a concern for most people my age), just data.
So, I decided to list down the main bundles and then have a tab for some of the special offers.
Here's the table: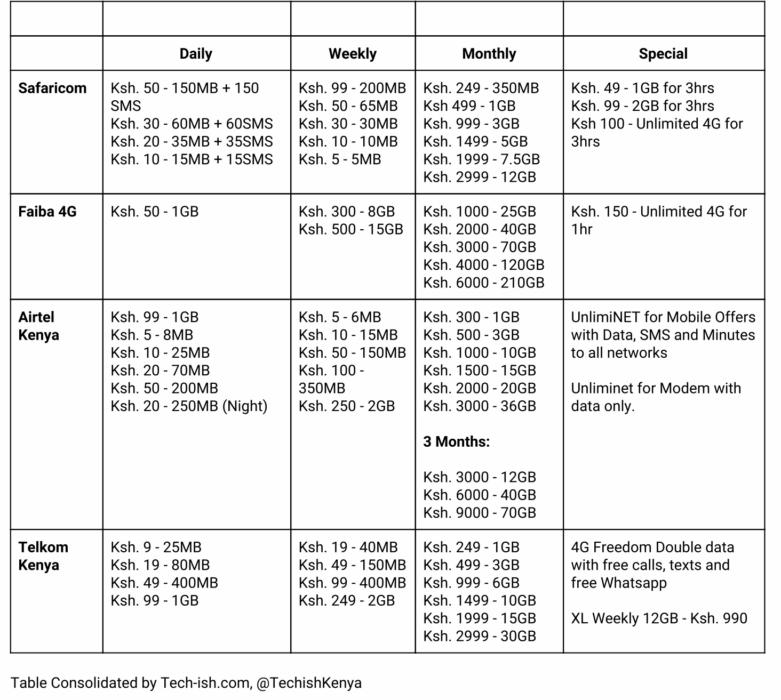 As you can see, and maybe you'd deduced from the main posts featured image,
Number 1: Faiba4G is the undisputed king with the cheapest prices not only in Kenya but also across most of Africa. But they are held back by lack of countrywide coverage, and lack of devices that support their 4G band. I have their monthly 25GB at Ksh. 1000 but can only use it if I am in an urban centre just 15km from home.
Number 2: Telkom Kenya comes in second with good offerings both in the daily and monthly categories.
Number 3: Airtel Kenya closely follows Telkom having almost similar pricing.
Number 4: Safaricom comes last. But I still use Safaricom's Tunukiwa offers because that model is really working for them. Nothing beats Safaricom speeds. And nothing beats 3hrs of Unlimited 4G.
There you go. Which network do you use, and why? Which offer do you like most?
I still expect data prices to fall in the coming months, even as more companies are applying for 4G licenses.