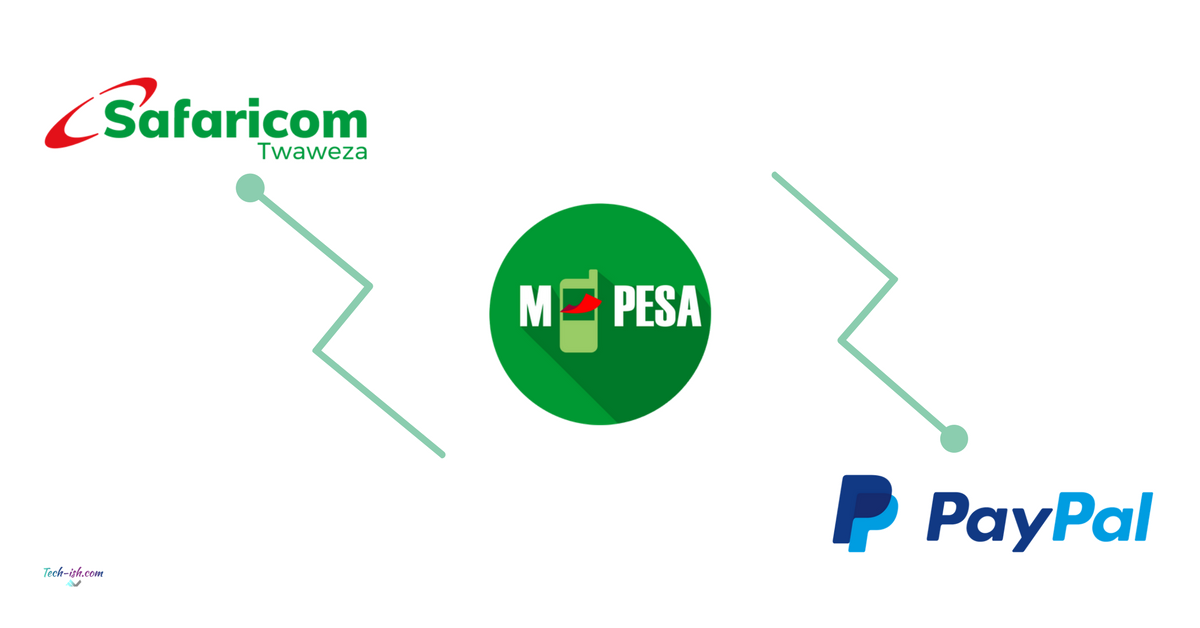 The main reason I have an Equity Bank account is because of the feature that allows me to link the bank account to my Paypal account and easily withdraw money from PayPal. Though it takes days when a withdrawal is requested, it works and has been my way out into using Paypal.
However, this obviously going to change as Safaricom today has announced their collaboration with PayPal through TransferTo that enables M-Pesa customers link their accounts directly to PayPal.
The service is already up and running and can be accessed from https://www.paypal-mobilemoney.com/m-pesa/
This is big news. And it will have massive implications world over as it makes access to services worldwide, plus the ability to trade easier, faster and smoother.
How to link M-Pesa to Paypal:
The terms and conditions states that one of the requirements for the linking is a qualifying M-Pesa wallet. How this is determined is still not clear to me.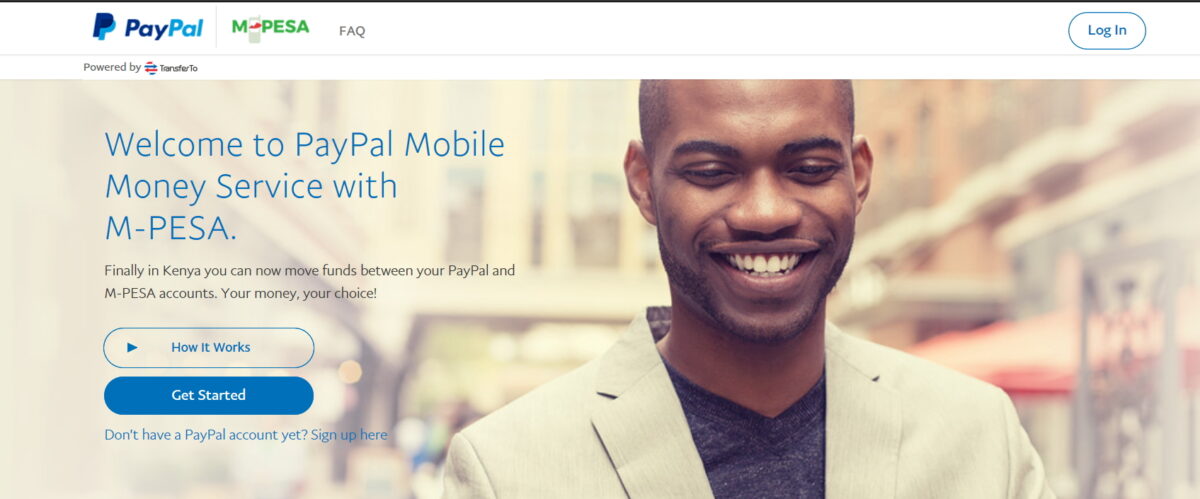 Log in to your PayPal account with your Primary Email address
Allow the service by TransferTo that links your M-Pesa to PayPal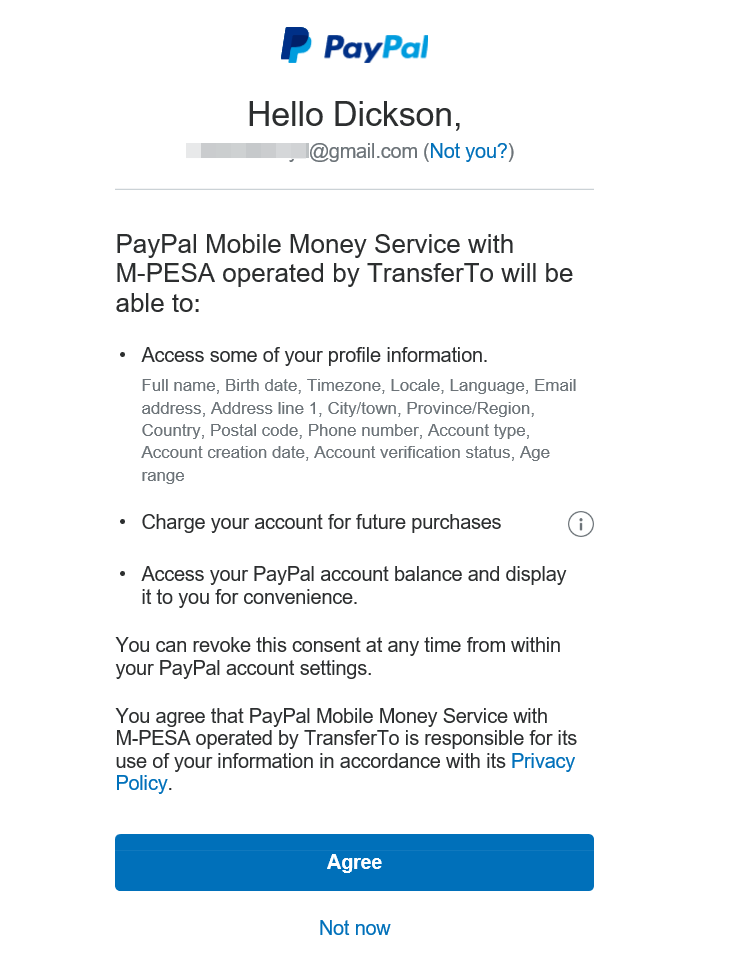 Enter your Mobile Phone number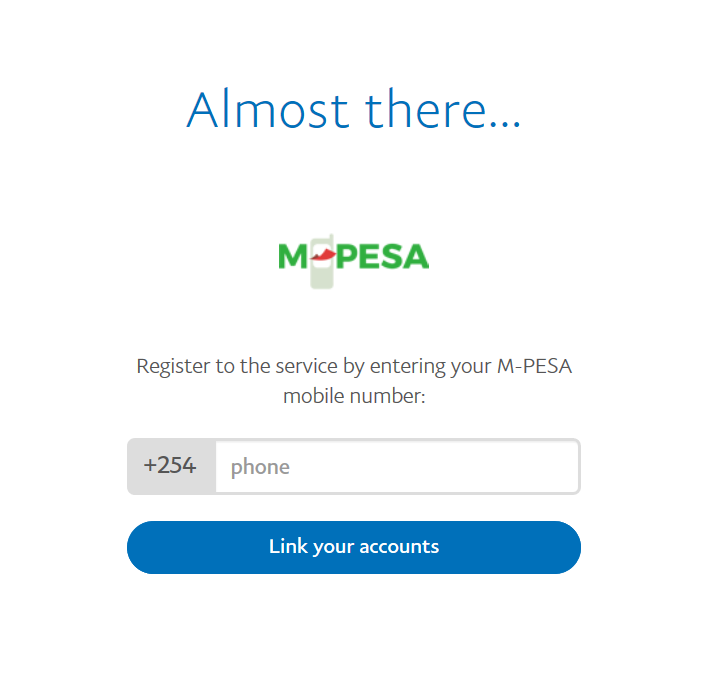 Receive the 4 digit verification code that sent to your number and enter it to complete linking.
Done
Problem linking M-Pesa to PayPal
These are some of the challenges I believe you may encounter when trying to link your MPesa to Paypal. This is the one I've encountered:
Sorry we can't link these accounts, they don't belong to the same person – this is my issue currently. Both account names, emails, and mobile phone numbers are the same for mine. Ensure both your PayPal account and MPesa account official names and phone numbers are the same. If they are and you receive this error, file a complaint, and await response.
Will update post once I receive feedback on the error.
This is Now fixed.
---
So first of all make sure your MPESA registration name is the same as your Paypal name. Then try linking. If not, you'll encounter my issues above. I had to delete my PayPal account and open a new one with full MPESA names.
---
There's massive promise with this new service. And it shows us just how big M-Pesa is, and how there's so much potential for mobile money that hasn't been tapped into.
Some Sectors that will really enjoy the new M-Pesa-PayPal service include:
International online stores. It has been a challenge paying online stores. It will now be easier for many more people to buy online.
Subscription services. Paying for your Netflix, Deezer, or any other subscription is more easier as you can load your Paypal account from MPesa.
Small local e-commerce ventures. Many local ventures that have a problem integrating a good plugin for payments for their goods or services can now just use the PayPal plugin as more people can now pay using PayPal.
What are your thoughts on the new venture?