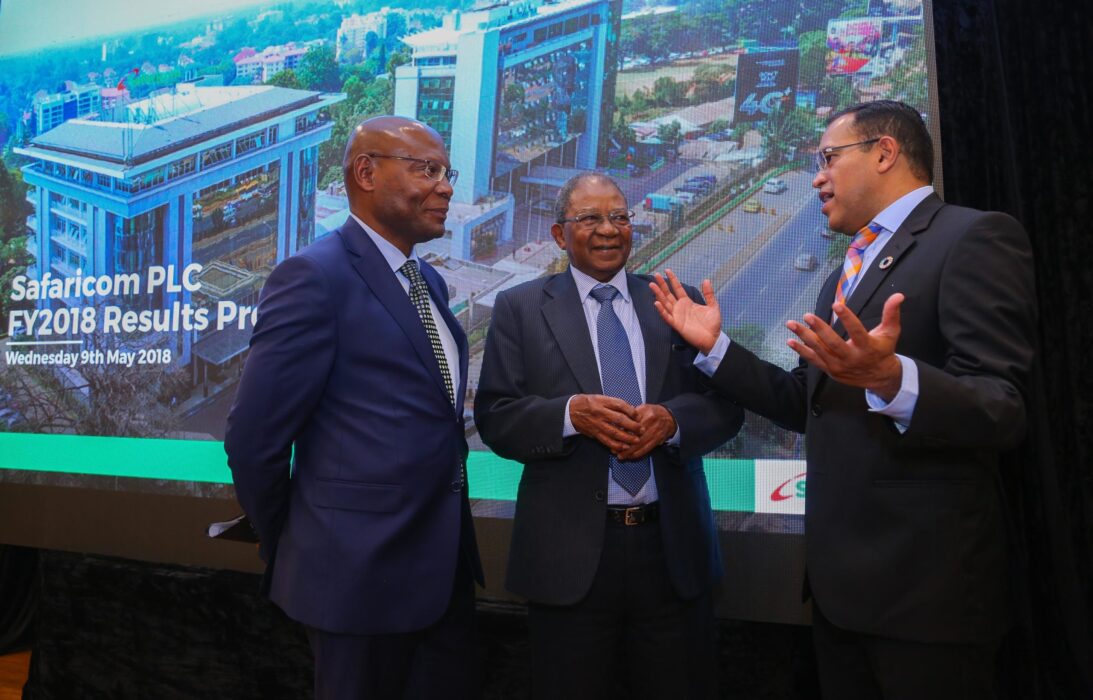 Safaricom CEO Bob Collymore has announced his return to the helm of the organisation as the company announced a 19.9% increase in Net Income.
Speaking during the company's Full Year investor briefing, Mr. Collymore, who has been on medical leave since October last year, noted that he was making good progress in his treatment.
"I look forward to being back in action in Nairobi soon," Collymore said as he announced a 10 per cent growth in revenue to KES224.54 billion.
Safaricom reported net income growth of 14.1% to KES55.29 billion for the year ending 31st March, 2018.
"To achieve these results we sharpened our focus on putting our customers first, delivering relevant products and services, and organizational effectiveness; a strategy that was exceptionally well executed considering the challenging business climate last year," said Mr. Collymore.
For the year to 31st March, 2019, the company announced it would spend between KES35 billion-KES38 billion in infrastructure expansion.
"In FY 2019 we look to drive long-term shareholder value by deploying next-generation network services, leveraging data analytics and segmentation, guided by our purpose of transforming lives to turn innovative ideas into realities," said Sateesh Kamath, Finance Director – Safaricom.
The company maintained a steady momentum in mobile money business, adding 2.1 million new M-PESA customers and achieving revenue growth of 14.2% YoY to KES62.91 billion.
M-PESA now contributes 28.0% of Safaricom's service revenue from 20.9% in FY 2015, highlighting its central position as a key growth driver alongside mobile data, and displacing traditional voice and SMS.
The sustained demand for data remains a key growth driver for the company, with mobile data revenue increasing by 24% to KES36.36 billion.