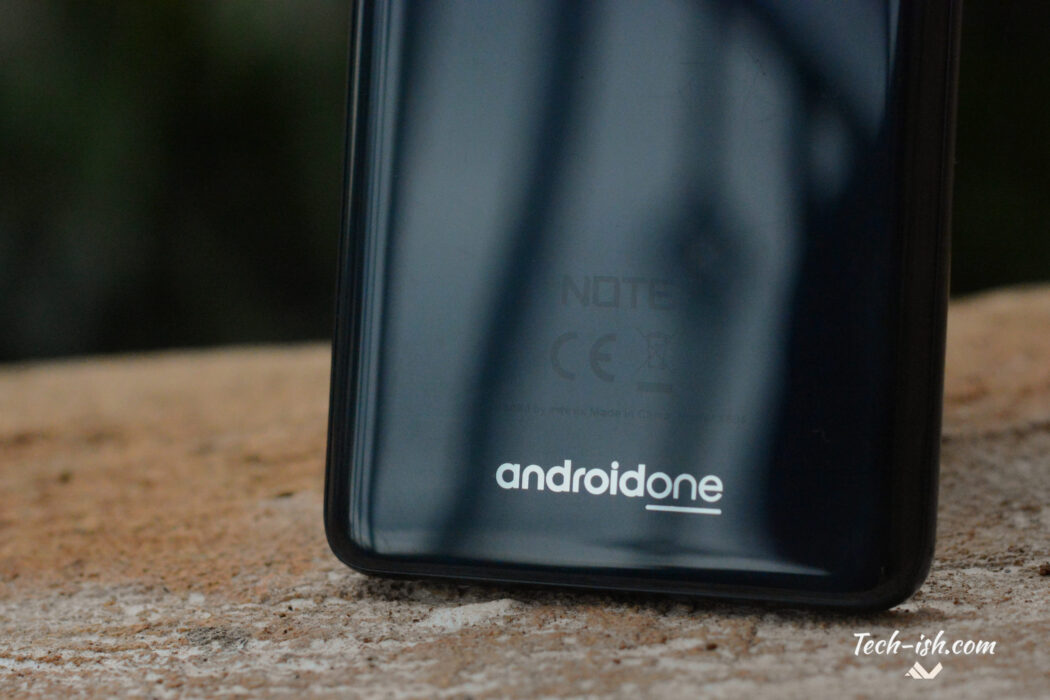 I have the black version and it looks amazing. If you didn't know yet, yes the device is a plastic unibody. But the good thing with the black version is that in different light conditions it tends to appear blue-ish. Take for example this pic I took indoors with artificial lighting. Also, both the black and blue version will fool everyone who hasn't held the device to thinking it is a metallic finish.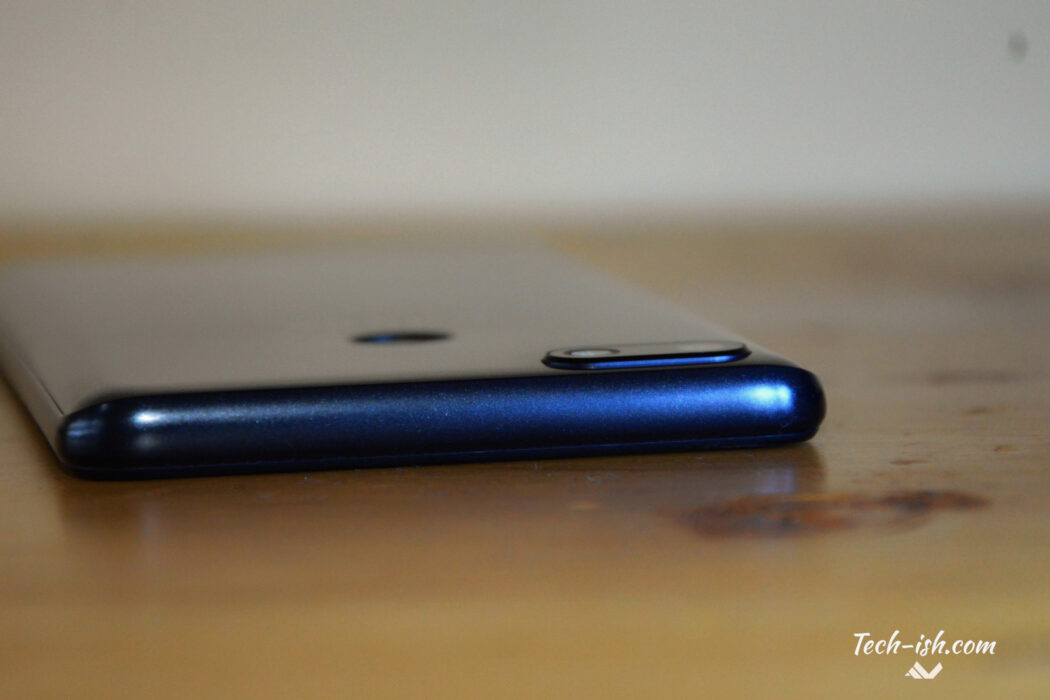 This isn't Infinix's first Android One phone. If you remember well, the Infinix Hot 2 from some years back was their first. And back then, Android One wasn't like a big deal the way it currently is. Back then Nokia was dying with Windows OS and Infinix was trying to become a big brand. But it is 2018, Infinix is a big brand and Nokia is back. And currently both are in the market with Android One devices. Big difference is Nokia's are more expensive as compared to Infinix's. The Infinix Note 5 is Ksh. 17000.
I have been using the phone for about a week and a half. I already made a video on the phone talking about my first impressions. If you haven't subscribed on YouTube.com/techishkenya, you're missing out:
Infinix have made a device that clearly stands out. There's 3GB RAM and 32GB internal storage. The processor maybe the only setback. There's a huge 4500mAh battery that makes this phone the best I've used in terms of battery life. The back camera is 12MP while the front one is 16MP. And they are both kind of really impressive.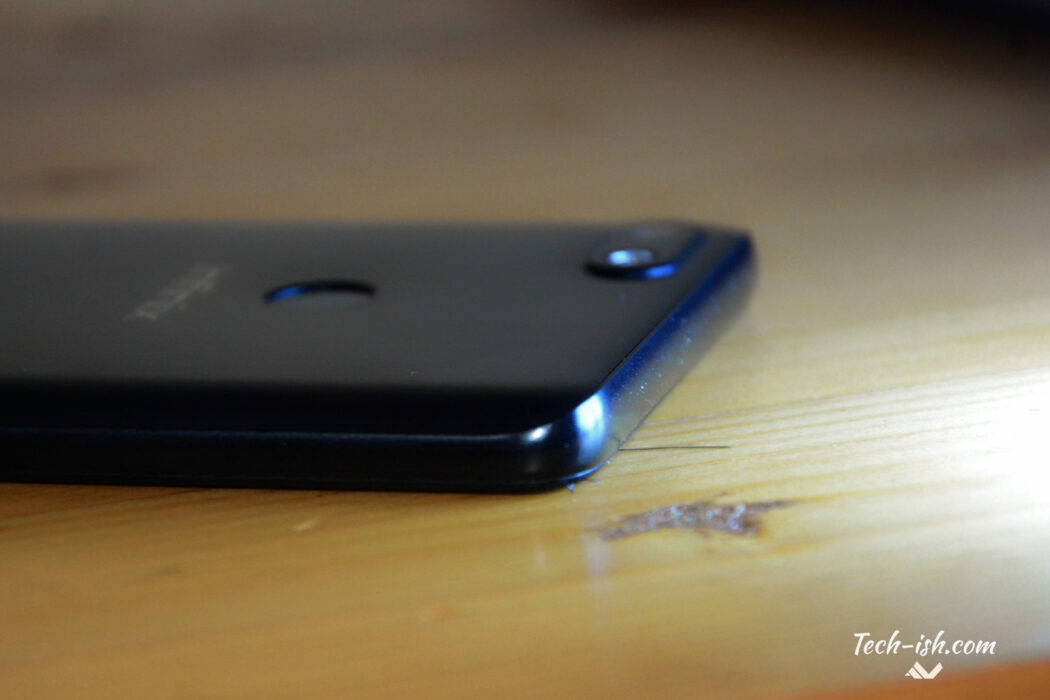 In my video above, I said I wasn't impressed with the back 12MP camera. I expected a dual system. But just last night Infinix sent out an update (with June Security Patch), and bundled in the update is Portrait Mode for the back camera. Which is huge personally for me, as it forces me to reconsider my feelings about the camera. Now that Infinix have sent out an update with Portrait Mode (which I am yet to really test), there's really no need for a dual setup. This is hoping software portraits are impressive.
Infinix Note 5 (Android One) receives System Update.

Brings Portrait Mode to rear camera, would be nice to check that out as it is a single 12MP camera.

Removes long press fingerprint scanner for Google assistant (useless feature). pic.twitter.com/hG7nnLDfJ8

— Techish (@TechishKenya) July 16, 2018
The photos taken by the back camera are to say the least impressive. Sharp. Detailed. I am amazed that at 17k, this is a camera that can comfortably compete with many mid-range devices. Of course, there's no stabilisation so videos are quite shaky (I will be posting a camera test soon), so this won't be a good device for vlogging if you don't have say a gimbal to stabilise your shots. But, in the video that I will post soon, you'll judge for yourself if you can use the device for vlogging especially since that 16MP front camera is quite something.
The other thing I really like is the Full HD+ display. The aspect ratio is 18:9 and the bezels are significantly reduced, and also well balanced both up and down. I hate seeing a phone where the top bezel is very tiny while the bottom chin looks bulky. This is a good design choice for me, and especially since it is a black device, it all fades/melts to appear like a full screen phone when screen is off.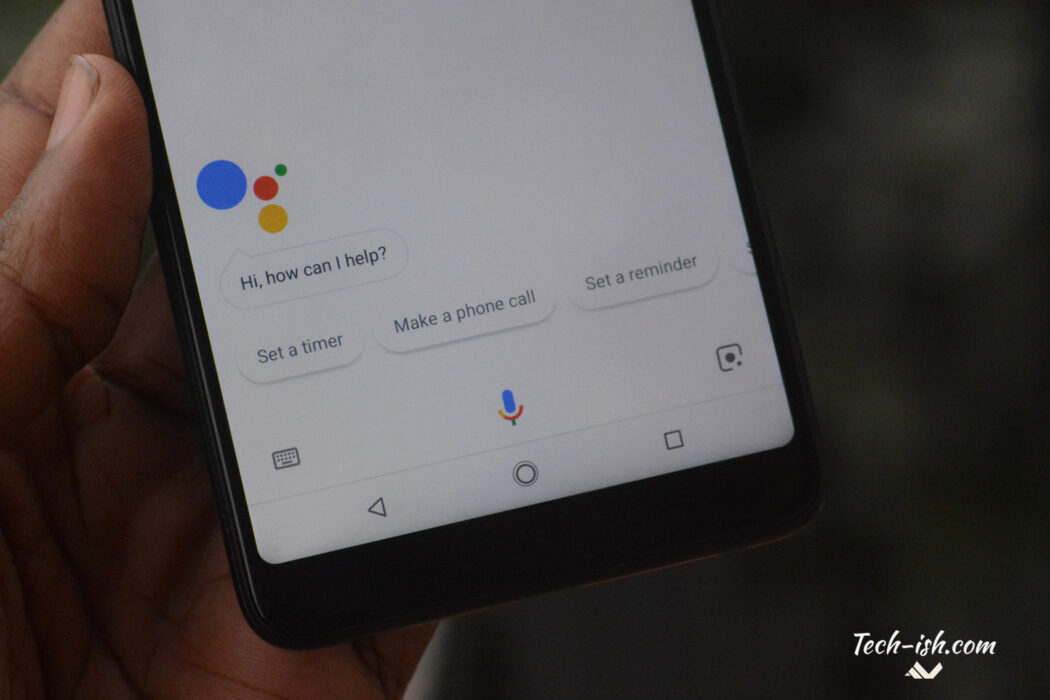 Legibility both outdoors and indoors is great. The colour details, the contrast, brightness. It is a great display. Something other devices like the Huawei Y7 Prime 2018 can't boast of. I just wish brightness went a bit lower because even at the lowest brightness, in dark rooms, it looks kind of really bright.
Being an Android One device, Google Lens is baked into the camera. Of course there's Google Assistant, and you'll find Google Assistant stickers in the box when you unbox your phone. But since Assistant is on most phones already, the new thing you'll see is Google Lens right in the Infinix Camera app. Google Lens allows you to identify objects, landmarks, texts etc straight from the camera. Pretty impressive. But I am yet to find use cases for it. Google Lens is still learning, and you'll only be fascinated for the first few days before forgetting it exists.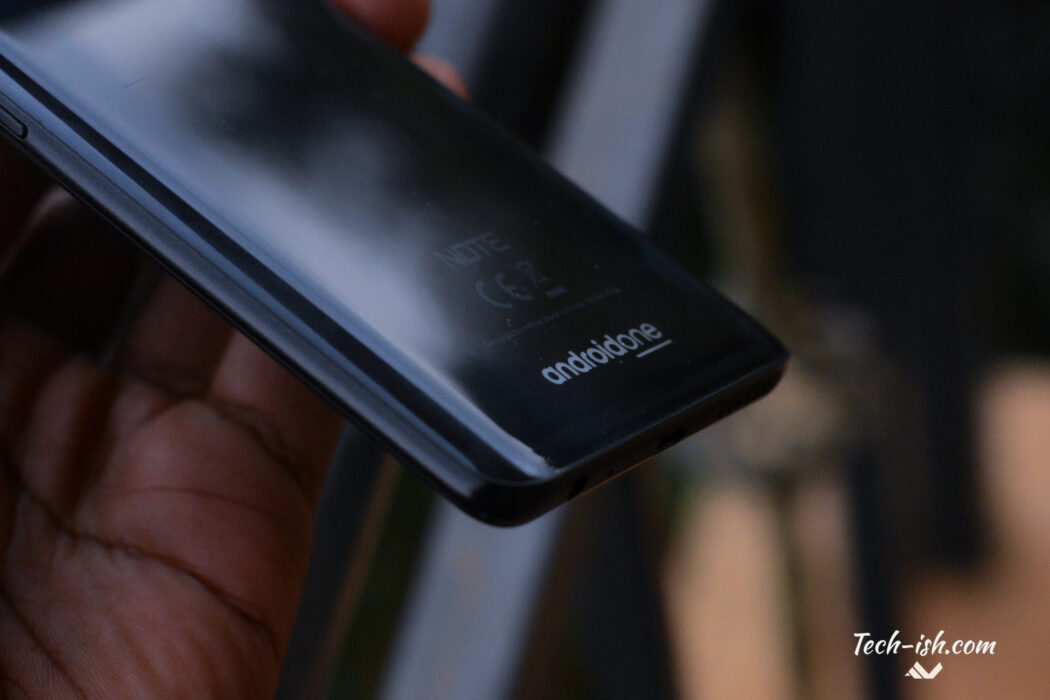 But it is an Android One, and what you won't forget is every time you interact with stock Android. I must admit, Infinix have appeared kind of slow with Security Patches. On the Nokia 7 Plus Android One, the July Patch arrived a while ago. Infinix just sent out the June patch. There's work to be done. But what you're assured of, is that you'll be getting such patches consistently. Also, you'll be among the first devices to receive Android P when it launches soon, as there's not much customisation to be done for your device. There's no skin. There's just a camera app, the carlcare app and some gestures that are not part of the Google Stock Android system included with this device. If you hate bloatware, this is your device.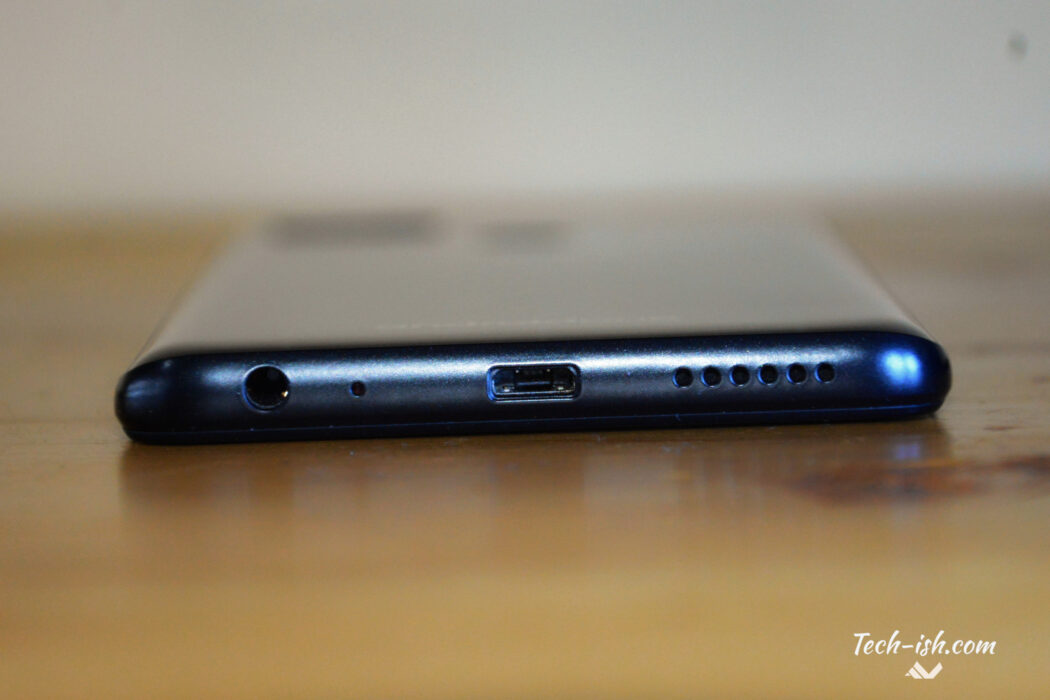 Stock Android is loved by many people. But you'll need to install a Gallery app, and a File Manager app if you're used to those. The included Google Photos and Files app are not enough for a good experience for me. There was also no calculator so I had to install the less than 1MB app from Google. This isn't bad. Because you get to customise your device to your taste. You don't have apps eating your space for no reason. You don't have background processes you cannot explain hogging your resources. And that means great battery life.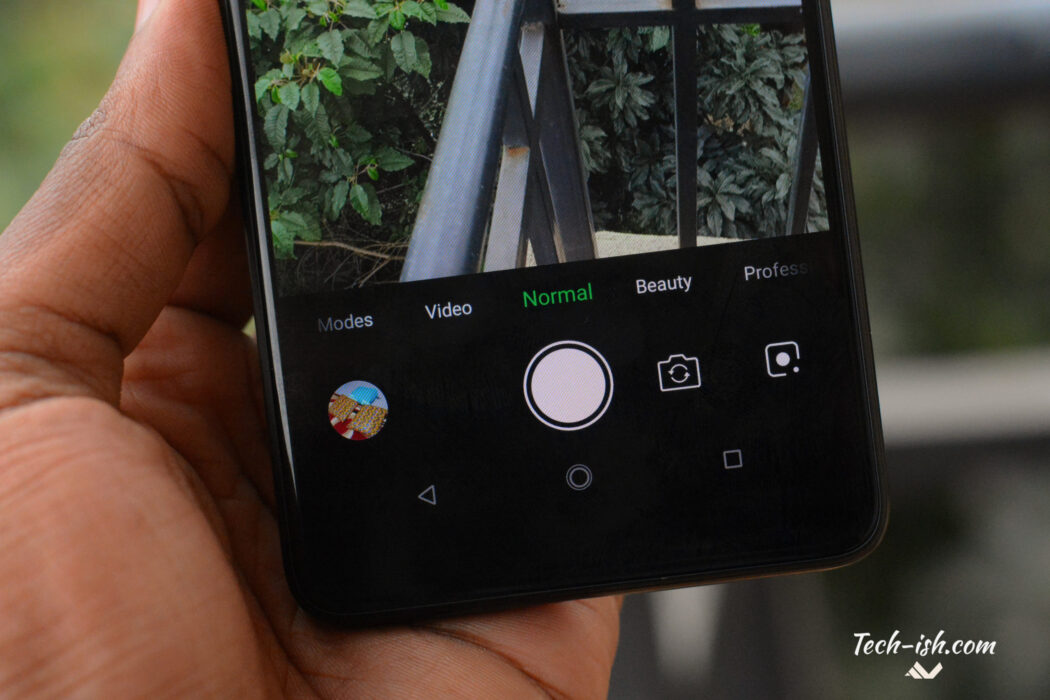 It is a 4500mAh battery, and believe me, this will take you even 3 days on normal use. I have done 10hrs Screen-on-time on WiFi and over 8hrs on 4G. What other device can match this?
I said in the video, I have issues with the performance of the device as sometimes you can open an app and it takes a while to open. But with the new update, that seems to have been fixed kinda. This isn't the fastest phone out there. It does everything you want it to, but you won't be drawing comparisons to high end devices in matters performance.
My camera test, and full review will be dropping very soon, so you can have a complete picture of the device. What are your thoughts?
Great display. Great battery life. Good Performance. Good cameras. Android One.