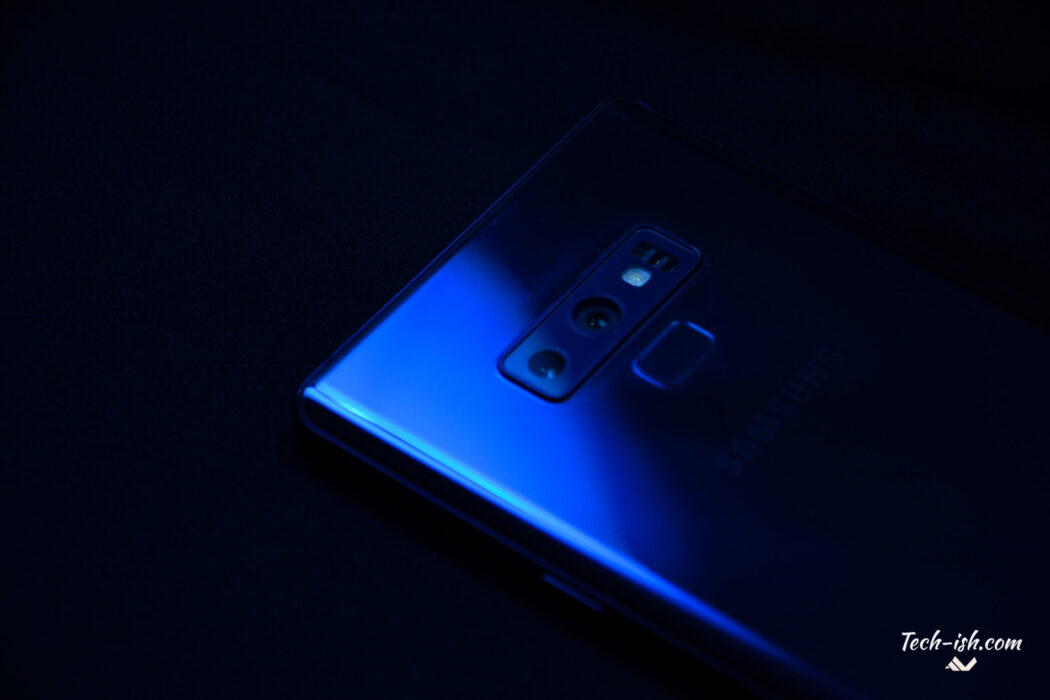 For a couple of months, this was my main driver. And this review has been sitting in my drafts for a while now. I didn't think I would ever hit publish. But with the launch of the new S10 series, I thought it would be a good read for many people. Why? Because according to some people the S10 has really blurred the line between a NOTE device and an S device.
Samsung has always been pretty clear as to which series was the beefier, better, bigger device. But with the S10, things have changed a lot. If you look at the S10+ and compare it to the Note 9, they look pretty similar. A huge battery, a huge display, and top-tier specs.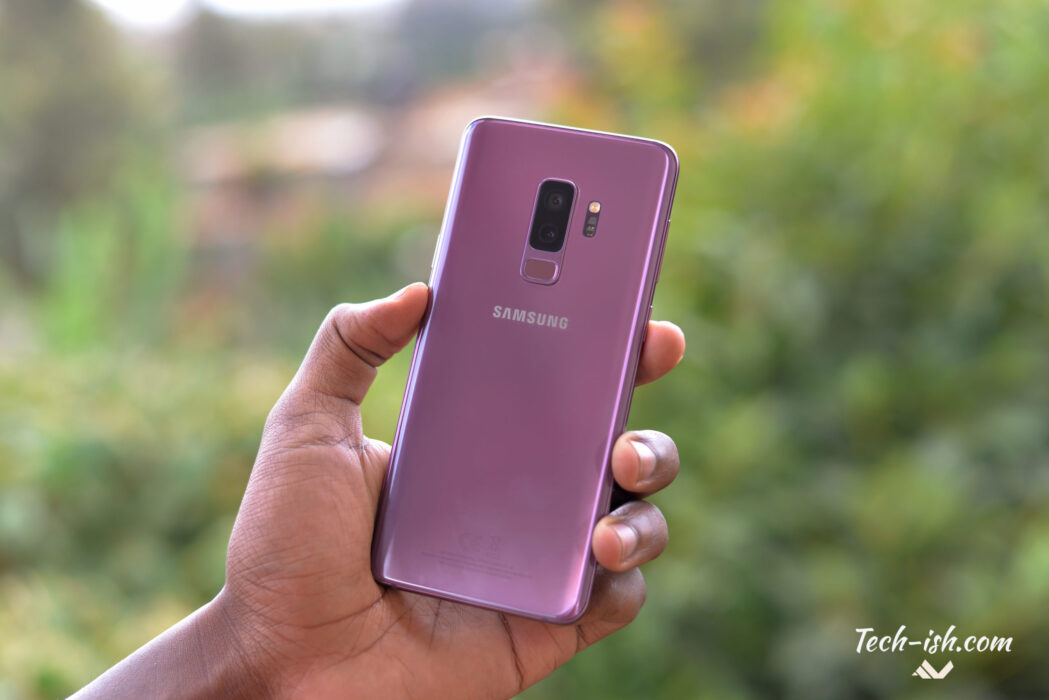 In my S9 Plus long term review, I talked about how much I liked the phone, and why for me it was an awesome, perfect companion. It was not only very stylish, it felt really good on the hand, and performed really well with more than decent battery life. For me, it was the ultimate smartphone. It had every serious thing a smartphone could have or need. From a wonderful camera, the best display, wireless charging, to being waterproof. I loved it.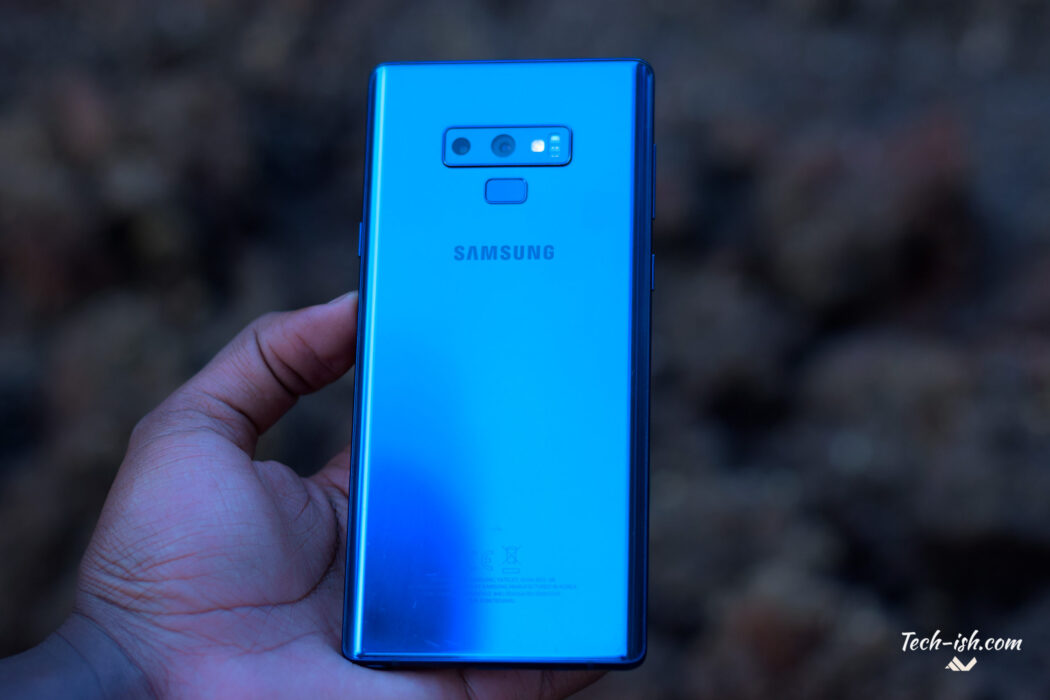 But then I picked up the Galaxy Note 9 and I somewhat started missing the S9 Plus. Not that it wasn't a great phone, no. Far from it. It was just different from the S9 Plus. It had a boxier design language that made it feel bigger, and for me it sort of lost that unique appeal that the S9 Plus had. Though slowly it grew on me and I liked it more. I liked looking at it, using it, and holding it. I like that it was very premium in every single way imaginable.
With the launch of the S10 (which I am yet to hold in my hand), I fear that appeal that differentiated the S series to the Note series has been lost. But everyone seems to like the new S10 design, and since we haven't seen what design language Samsung uses for the Note 10, what can we do but wait? Maybe the differences will be night and day. Maybe the S10 will still stand out and be very different from the Note 10 as the Note 9 has been from the S9. Or maybe the only difference between the S and Note series will be the S-pen.
Okay enough with S10, and S9 Plus etc. Let me get back to the review of the Note 9.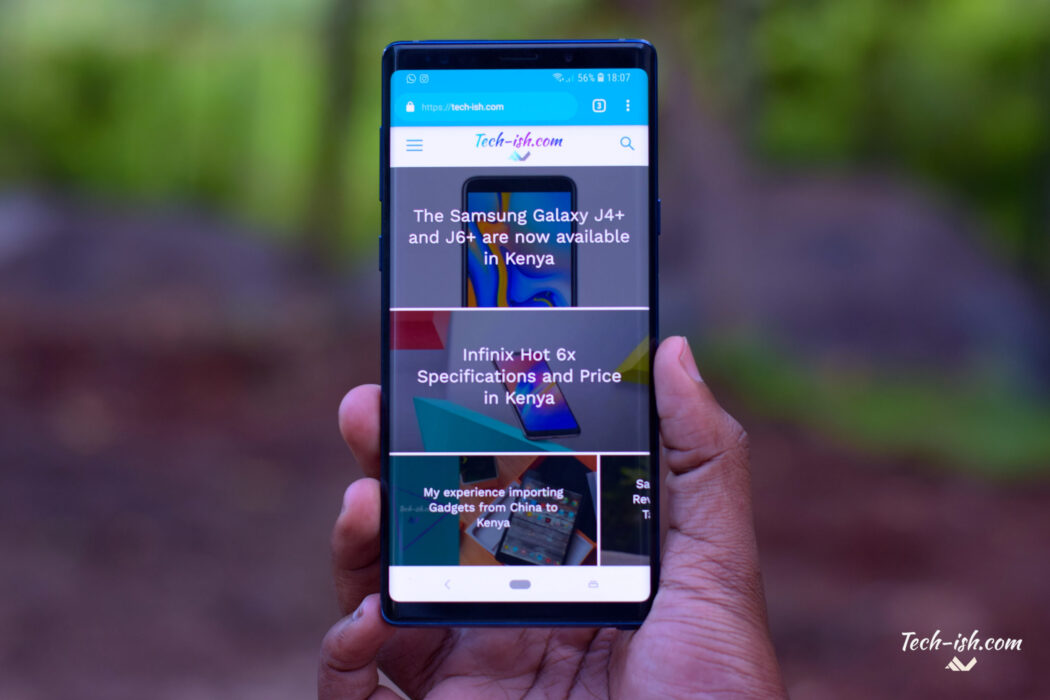 ---
The Note 9 is a great device. There's no two ways around that. Yes I prefer the S9 Plus' design and body, and I feel I would pick it over the Note 9, but that is about my preference and not the device. This is a great device.
I like that it is built properly. It is strong, and even though it is a glass sandwich design, you don't always fear it knocking itself about, or even sometimes falling down on certain surfaces. You don't need those hideous cases Samsung has been pushing around for this smartphone. Unless you're very careless (and who would be, when paying over Ksh. 100,000), get a case. But it would be a shame to cover this design.
Samsung flagships always have the best displays on any smartphone, and that remains the case with the Note 9. It is very well done. I like using it for Netflix especially. Colours are deep and vivid, things look very beautiful, and being an AMOLED screen, the blacks are complete, plus it drains very little battery. When travelling, I download stuff on Netflix to watch on this screen without fear that I may drain the battery quickly. Plus, there's no other mobile screen where Netflix would look as good as it does on this screen.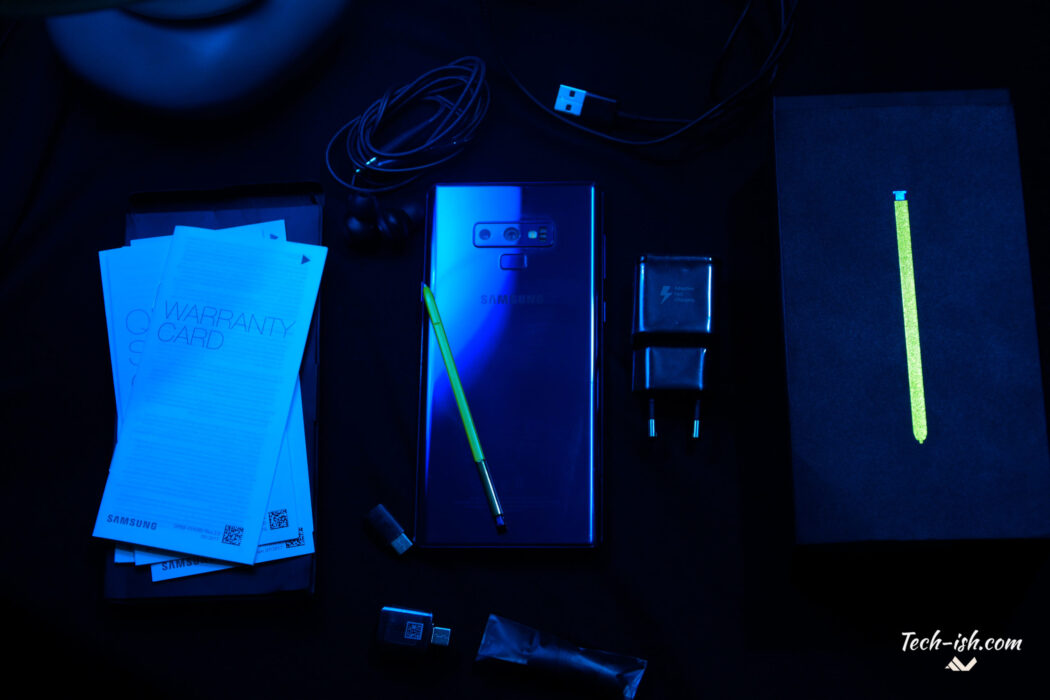 With a 4000mAh battery, and with fast charging support (fast charger included in the box) and fast wireless charging (you have to buy a wireless charger at about Ksh. 2500), you will never fear that your device may die on you. That won't be a worry for you, because plug this device in for a couple of minutes, you get more juice quicker. And if you have a wireless charger, the better, you just leave it on top of the charger and pick it up when using it. I love wireless charging. I never left the house with less than 90% battery.
With 128GB as the base storage, plus the fact that this is still expandable with a microSD card, you never have the feeling that installing apps, or downloading stuff will eat up space, or even slow down the phone. The Exynos processor is top tier, and months later performance is still excellent. I have a couple of offline files from Netflix and Apple Music, and my storage is used up over 60%, but the performance hasn't lagged down. I wish the phone had received ONE UI with the update to Android 9 Pie so I could include my thoughts in this review, but that's yet to roll out.
People really downplay the need for a microSD slot and Dual SIM cards. This is my first time interacting with a Samsung flagship that supports dual SIM cards. Neither the S8, Note 8, and S9 I reviewed had this support, and this has been very interesting for me.
One, the Note 9 supports my favourite network: Faiba4G data. So I don't have to carry another phone with Faiba support as a router. I can have both my Safaricom and Faibe SIM cards, and do my work. With the S9 Plus, I had to choose between the Faiba SIM or Safaricom SIM when needing to carry only one phone.
Two, I love editing on Polarr, and with this device, I can pop in my microSD card from the camera directly to the phone and edit the pictures from the phone as the processing power of the phone makes it very smooth to edit such demanding files. I just wish Samsung didn't use a hybrid slot where I need to remove one SIM card to access the microSD slot.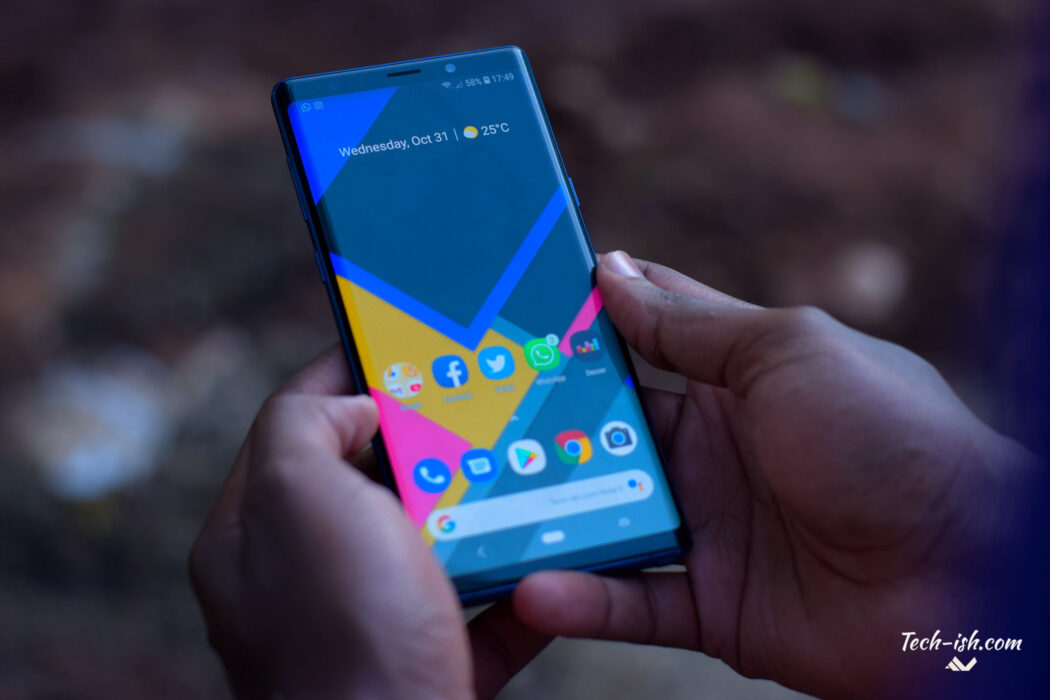 I've already said the Exynos processor is excellent, and that performance is great. But I feel I should reiterate something especially on editing photos and videos. Remember this is an excellent display. Everything is clear, bright and pops. So that combination of a great display which will ensure your work is accurate in colour, the phone's great performance meaning no hanging when you're editing large files, plus good battery makes this a great companion for people who love creating content online. If you are a vlogger, or you're big on Instagram, this is a great phone for you. But that's not all.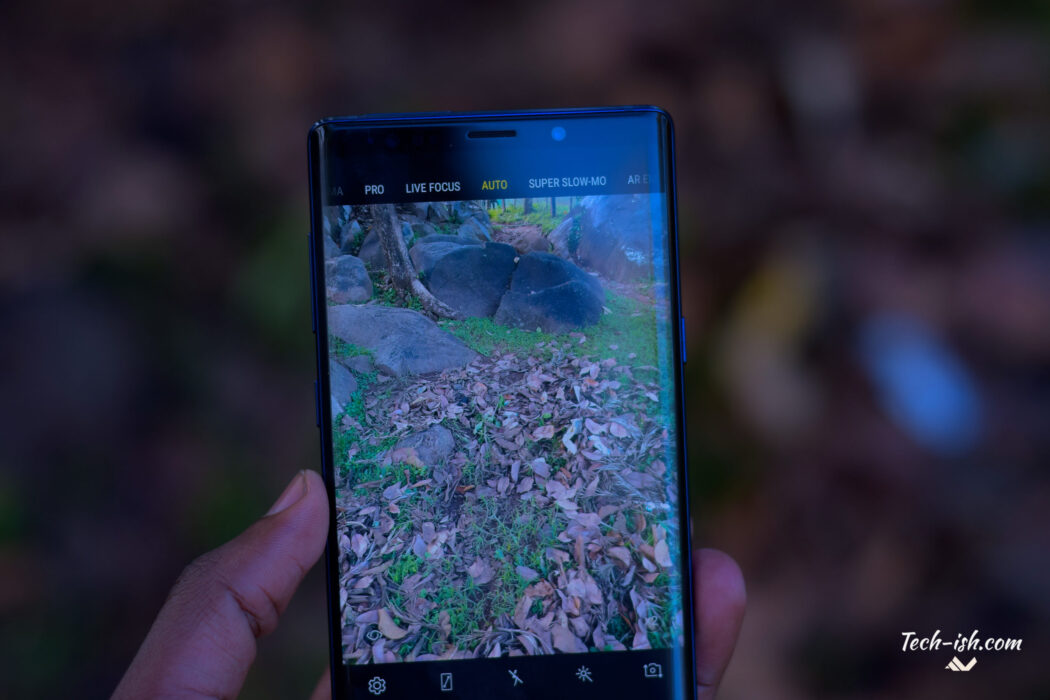 This phone shoots 4K 60fps videos too. So in hand you've got a complete YouTube setup and all you need is a stand, maybe some lights, and you can get going with creating content. If you fear the type of content you'll be shooting has a lot of action and movement, remember this phone has both Optical and Electronic image stabilisation. The shakes when holding the camera are greatly reduced and your videos (even action pictures) will look really good. I have used this camera for a couple of my YouTube videos, personal pictures and for many smartphone review pics on this site. It is a complete experience being able to do everything on your phone.
When taking pictures, the phone will remind you when the lens isn't very clear to clean it. It will analyse the pictures to ensure the shots are not blurry and people didn't close their eyes. If the phone notices the picture you just took was blurry in some way, you'll get a quick notification to take another shot. It also optimizes settings to different shooting conditions and the results are always great.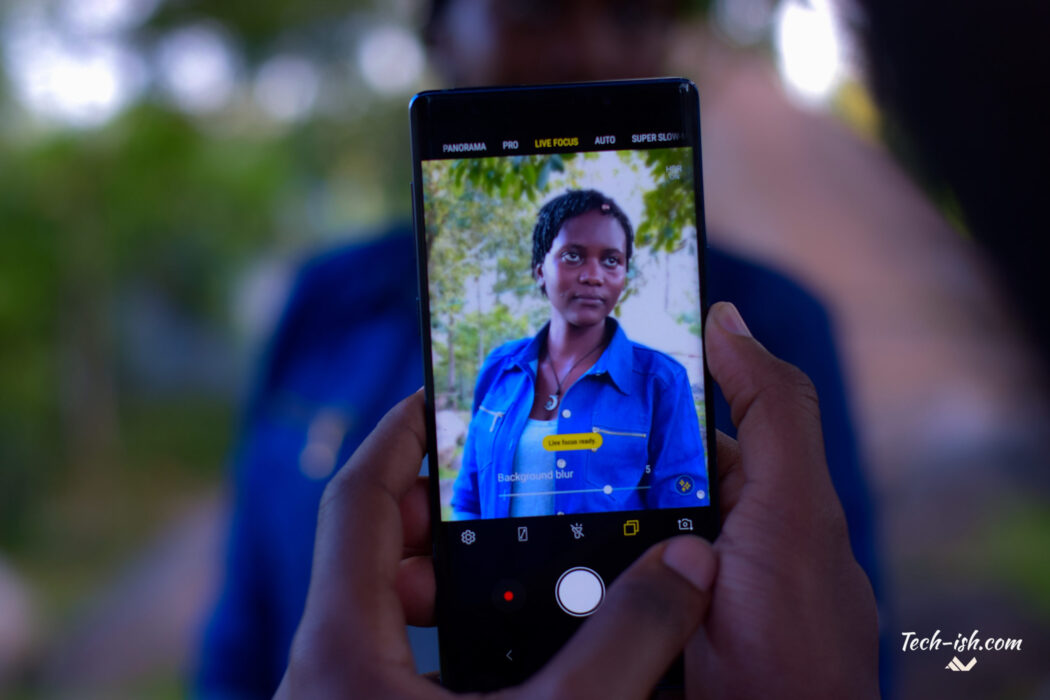 Something I greatly love is Live Pictures where the phone saves a couple of seconds of video of what happened just before the picture was taken. It sounds like nothing, but it is one feature I hope many more manufacturers copy. Because say for example you were jumping, and I wanted to take a pic of you while in the air, I wouldn't have to struggle taking numerous shots, all I'll do is point the phone at you and take a pic, if I didn't manage to capture you mid air, I'd play the Live Picture that the phone saved and from it extract a shot of you mid air. This feature came in very handy for me with pics of friends.
So here you have a phone from which you can shoot 4K 60fps ultraHD videos. Here you have a phone that takes very good pictures from portraits to landscape shots. Here you have a phone that has the processing power that allows you to edit these ultraHD videos, and pictures pretty fast and easily. And here you have a device that manages to still give you good battery life. Isn't that a complete experience?
Well, there's also Samsung DeX. I've always believed in a smartphone being able to do everything. And Samsung, with every release is bringing that reality closer. DeX is now much easier to access. All you need is a HDMI cable. Plug it in to your phone and to the external display and the phone enters DeX mode. You can then setup a bluetooth mouse and keyboard, or you can use the phone screen as your touchpad. DeX looks more refined, and I really hope the company doesn't stop working on making the Desktop Experience better.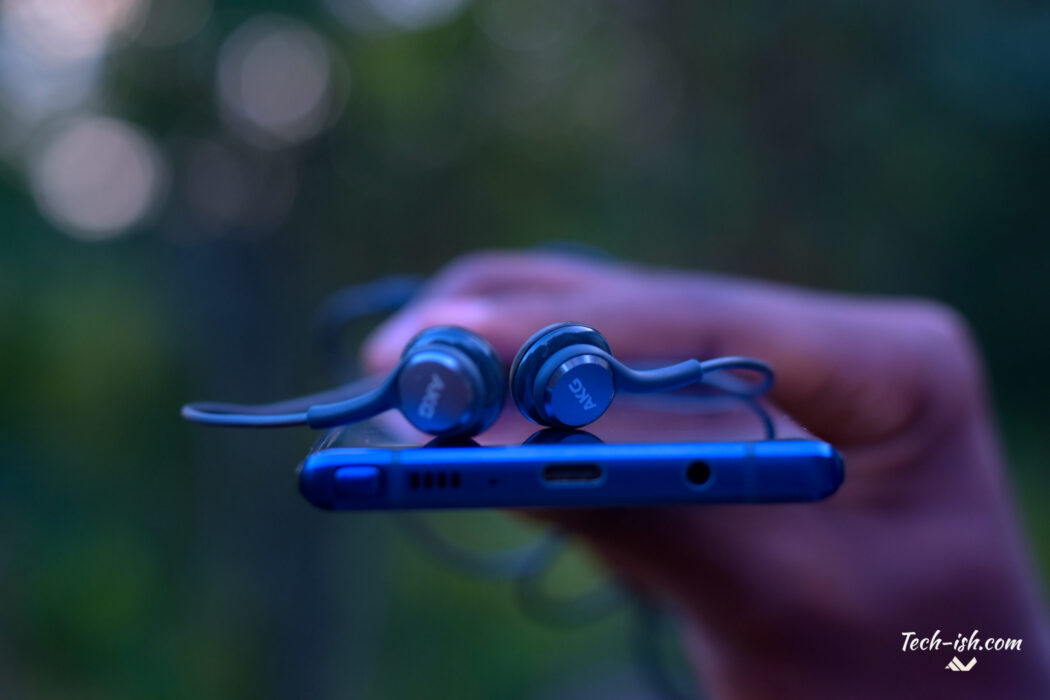 Samsung haven't stopped with the 3.5mm headphone jack. And I am especially thankful for that. No I don't use the port for any headphones. My headphones are the JBL E25 BT, so I shouldn't care about headphone jacks. But there's a lot that headphone jacks do: for example in my case, I have microphone for when shooting my YouTube videos and the only way I can use it is through the headphone jack on the Note 9. For others, the headphone jack can be used for other accessories like card readers. I hope the company keeps the port until we can get proper alternatives.
The bottom speaker and the earpiece speaker work hand-in-hand for a stereo effect when listening to music or watching a video. They're pretty loud, I would say a bit louder than on the S9 Plus. But they are good. And even though the bass is pretty low, it is there. I haven't used the Huawei flagships, or the Pixel, or LG or the iPhone. So for me, these are the best stereo speakers on a smartphone I've used. I really enjoy using them when at home with podcasts or when playing a game on the phone.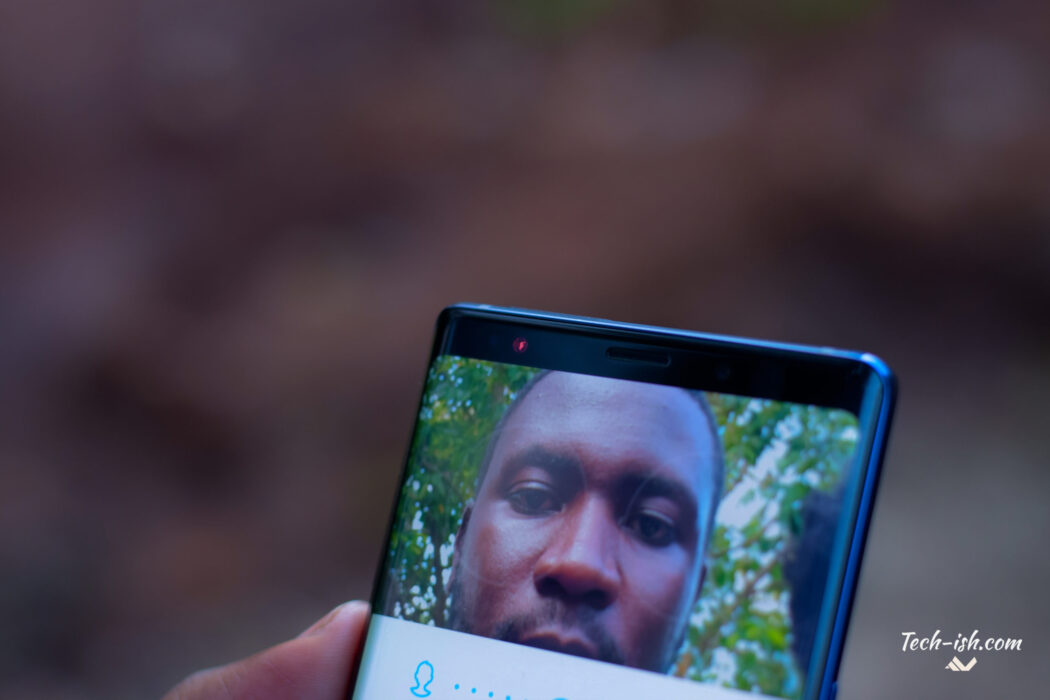 Samsung continues to give options for unlocking your phone. There's the fingerprint scanner at the back. This is the last time their flagship will have a physical fingerprint scanner at the back as going forward it'll be under the display. It is fast and accurate and my fav part is that setting it up takes only one second: swipe your finger on the scanner and you're done! There's also face unlock that uses the front camera and there's the iris scanner – which I really like as it works even in low light.
If you've noticed, I haven't touched on the S-Pen. And that is the thing that makes a Note device different. I know when the phone launched, Samsung really talked about the new Note having bluetooth support and being more than just a writing or drawing accessory. But here's my take: if you're not a person who loves styluses or needs them, this phone won't make you start. At first I used to take the S-pen out and use it for a couple of stuff, but over time you forget about it. The excitement of taking pictures with it as your remote control dies and you even forget such a feature exists. I don't know anyone who loves the S-Pen. For me it is a good option to have, but it isn't a thing I would miss if say it got lost or stopped working.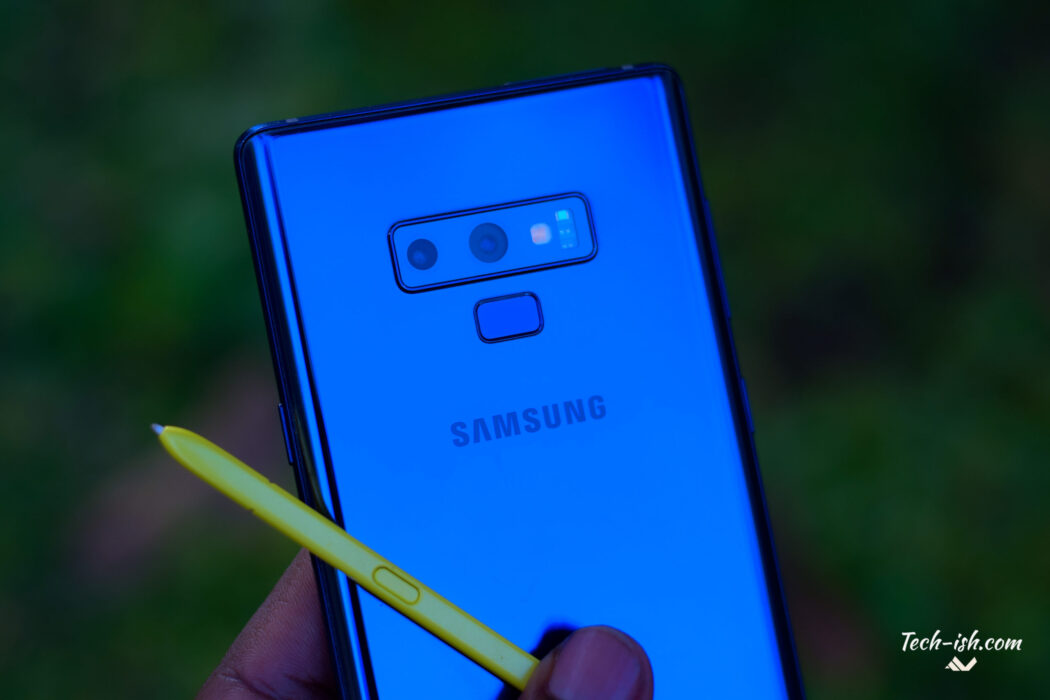 And herein is the dilemma between a Note and an S device. What's the difference for me between the Note 9 and the S9 Plus? Well the design. I like both designs, but I prefer the S9 plus'. I wish the S9 plus had a bigger battery. I mean they have the same exact cameras, and they do pretty much the same stuff, weren't it for the S-Pen. Would it be wishful thinking to have Samsung make an S device that looks like the Note 9 but without the S-Pen? Maybe such would mean a bigger battery?
(Looking back at this statement from last year, I feel the S10 is kinda my answer to this question).
---
Samsung always gives a full smartphone experience with their devices. There's never something you can say you miss when using a Samsung flagship. And I like that.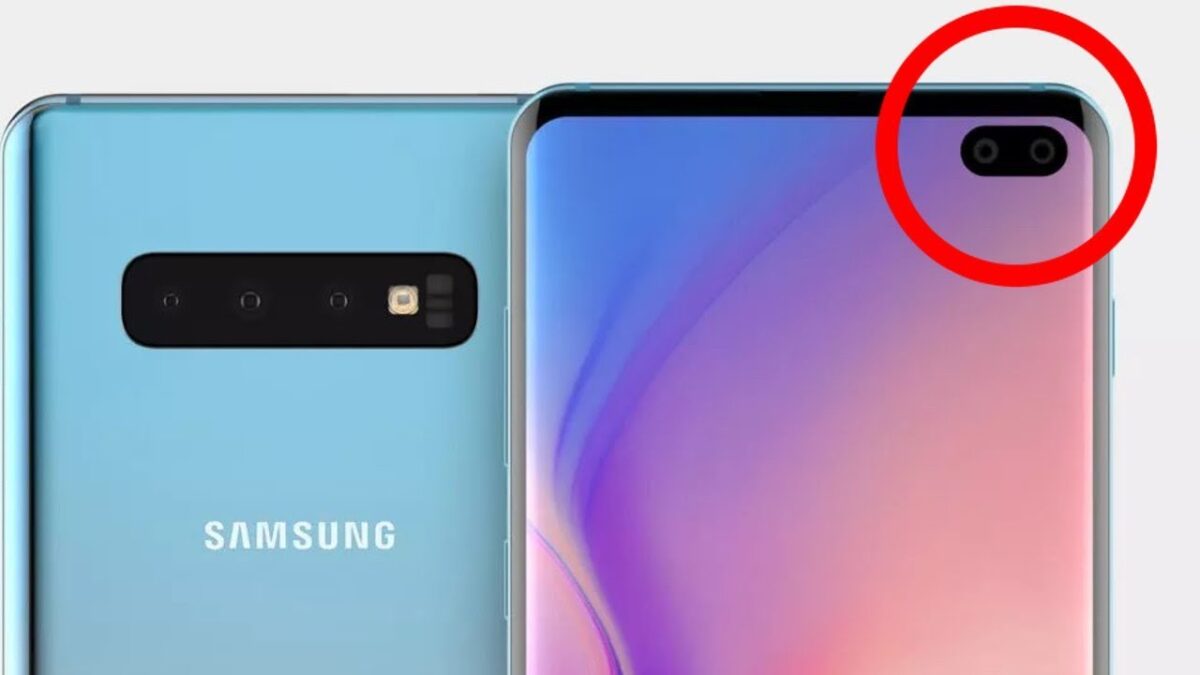 The differences between the Note 9 and the new S10 Plus are many. The new S10 Plus has a triple camera setup, more battery, and a 7nm processor. It is obviously the better device right now. And it is hard to imagine what Samsung will be doing to make the Note 10 even better than the S10 Plus. Apart from the stylus, and maybe an even boxier design, I don't see what would differentiate a Note and an S device going forward. We are at this point in time when displays are already very big, you can't go any bigger.
But maybe we are already used to that. Because what really differentiated the Note 9 and the S9 Plus? Well battery size, design and the S-Pen.