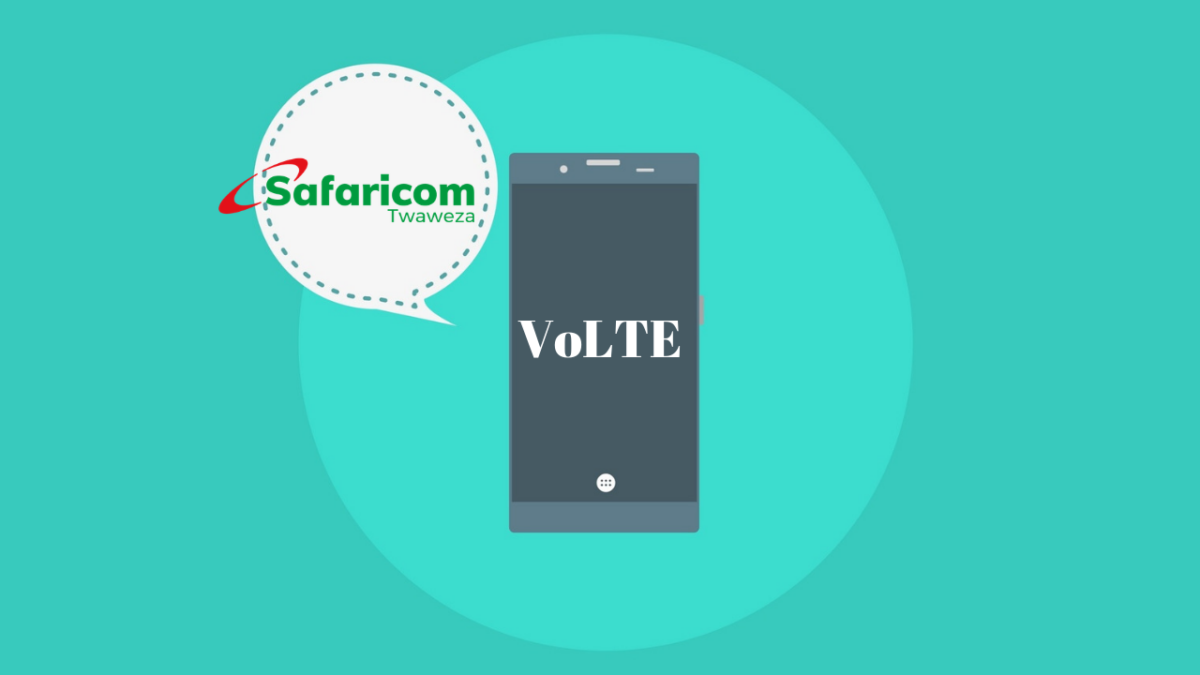 Safaricom has today launched voice and video calls over its 4G network, popularly known as Voicer over LTE (VoLTE) and Video over LTE (ViLTE). The services are immediately available countrywide to any Safaricom customer with a VoLTE-supporting 4G device and a 4G enabled SIM Card, and will be offered at no additional cost compared to standard calls.
VoLTE offers a richer calling experience and clearer calls achieving High Definition voice quality. This is due to the ability of 4G networks to support a higher data capacity which in turn can carry up to three times more data per call compared to 3G networks and six times more compared to 2G networks. VoLTE also eliminates background noise, background jitter and other distortions that are characteristic of older calling technologies.
"Today, we are proud to introduce the latest calling technology across the country which will enable Kenyans make voice and video calls over 4G. Beyond crystal clear voice calls, VoLTE further empowers our customers to better connect with families, friends and at work with high-quality video calling at no extra cost. Any Kenyan now has the freedom to make crystal clear calls and to make and receive clear video calls wherever they may be, on our 4G network," said Sylvia Mulinge, Chief Customer Officer, Safaricom.
Customers on VoLTE will also enjoy the ability to simultaneously make calls and browse at 4G speeds. Previously, customers on 4G saw their data sessions slow down to 3G speeds when on calls. Due to its design, 3G technology typically results in slower speeds for the duration of a call as the older technology carries both voice and data traffic on the same channel, hence reducing the amount and speed of data that can be carried during a call.
https://twitter.com/DicksonOtieno/status/1143753470312353792
iPhones aren't currently supported. As support should come directly from the manufacturer, Apple. But this will be rolled out soon when Safaricom 4G countrywide coverage meets Apple's demands. All new generation iPhones will be eligible for VoLTE.
Calls on VoLTE can be distinguished by the "HD Calling" symbol which appears when a VoLTE call is in progress. Customers can also tell when they are on VoLTE by the "VoLTE" symbol in their status bars. The technology also allows a customer to switch between voice and video calls during a VoLTE call, though video calls will ONLY be possible if both the caller's and receiver's device support the technology.
Through the service, Safaricom is looking to meet rising demand for video calling which is being driven by increasing data and smartphone usage.
The company also sees an opportunity in businesses who stand to benefit from the improved call clarity, especially when making calls on the move or making conference and group calls over mobile phones. Safaricom also sees a demand for video calls among businesses, especially among small businesses who increasingly rely on mobile video for marketing and trading.
Safaricom has also committed to have the service available to a majority of Kenyans by embarking on an ambitious expansion of its 4G network. The company will double the number of 4G base stations across the country to more than 5,000 by the end of the year.
In addition to activating VoLTE and ViLTE on its network, Safaricom has also introduced a range of affordable VoLTE capable devices to the market, including the Neon Ray retailing at KES 3,999 and the Neon Nova at KES 5,999. All devices are immediately available at all Safaricom shops, Safaricom dealers, and Masoko.
How to get Safaricom VoLTE and ViLTE:
Have 4G enabled SIM Card
Have 4G enabled phone
Ensure your 4G enabled phone supports VoLTE
Run latest version of your Phone software – Go to settings to update
Enable VoLTE calls under Settings > Mobile Networks
Hope Safaricom and your Smartphone Company partner to enable VoLTE for your model