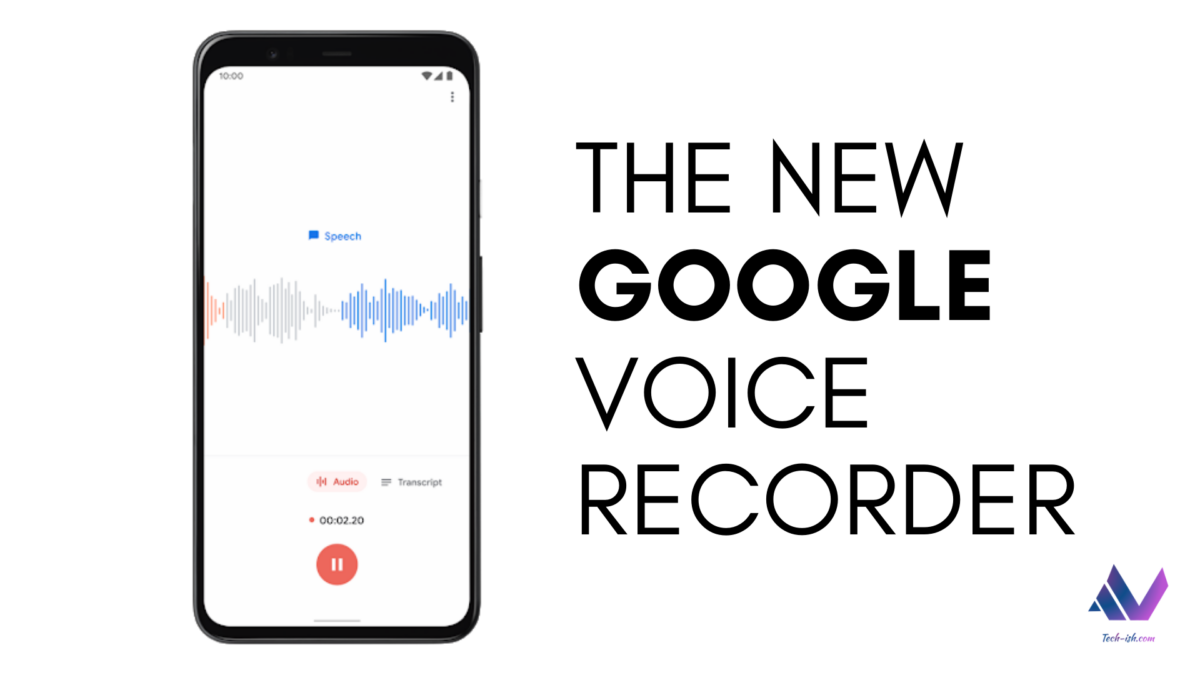 Google's new Voice Recorder that comes with the Pixel 4 is crazy good. It doesn't require an internet connection, and live transcribes audio to text. Every single journalist I've shared the app with is super excited. (Note: Works best with US English Accents).
I've had it on my NOTE 10+ for a while now. I got it even before the Google Pixel 4 Launch, thanks to Android Authority – because somehow, it had leaked. And I've since used it at a couple of events.
The download link below goes to APKMirror. I've linked the version that works perfectly on my device.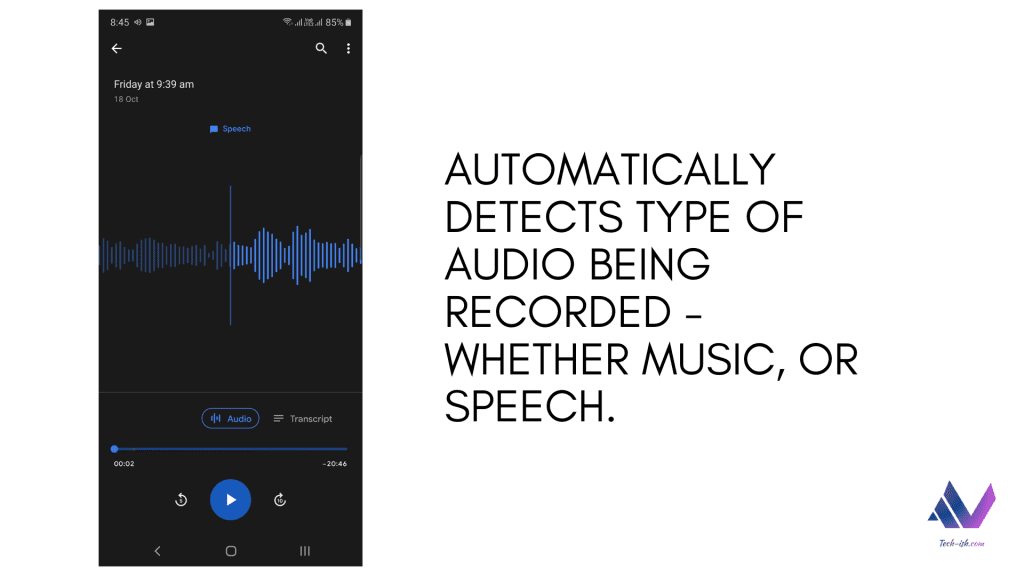 I've seen people complain that a couple of features don't work for them on their different phones. Maybe you're using a newer version that Google's restricting. Or maybe your device has issues, I don't know. On my device all features work perfectly well.
I love that:
There's nothing complicated with the app. All I need to do is launch it, and start recording. It'll automatically pick up the audio and know whether or not it is music, or speech being recorded.
All microphones work well. Especially since the NOTE 10+ has really good microphones, audio from all angles is captured well.
The transcription could be better, but it's still really really good. Though it doesn't capture all the words said, it does try, and all one needs to do, is go to the audio and edit in the wrong/missed words.
No internet connection is needed. It works offline. Yes.
I can search through the text, to go to a particular word. It also highlights parts of audio where the word was used. Wow!
I can share both audio, and text separately. Making it actually a great tool for people who love taking notes, or creators who are too lazy to type.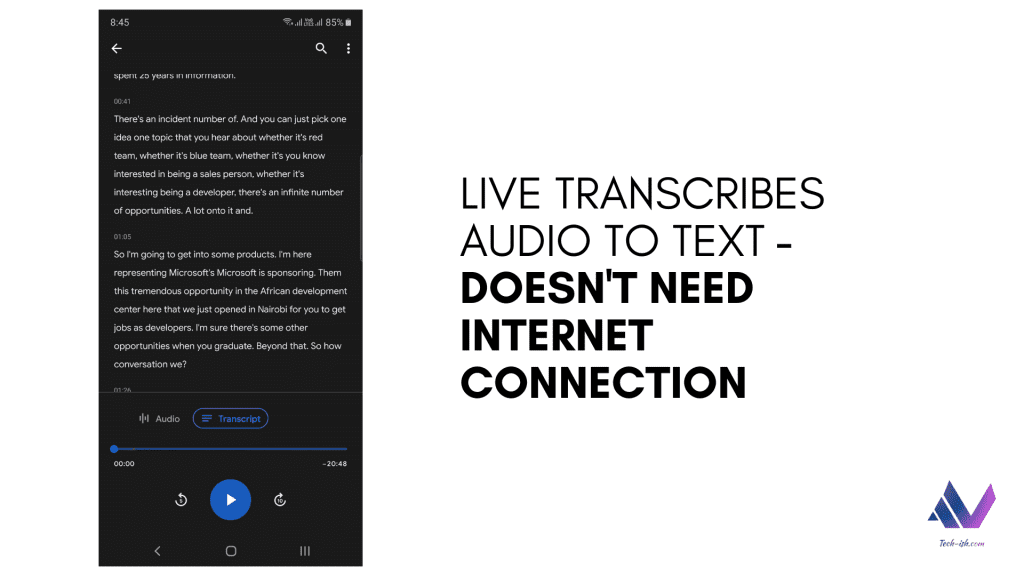 What could be better?
Simple editing tools – If I can search for particular parts of the audio, it would be good to be able to cut, trim, or extract these parts, and save them as new audio.
Basically, that's it. It is so simple, easy, and intuitive. It is crazy how good it is for a 60MB APK file.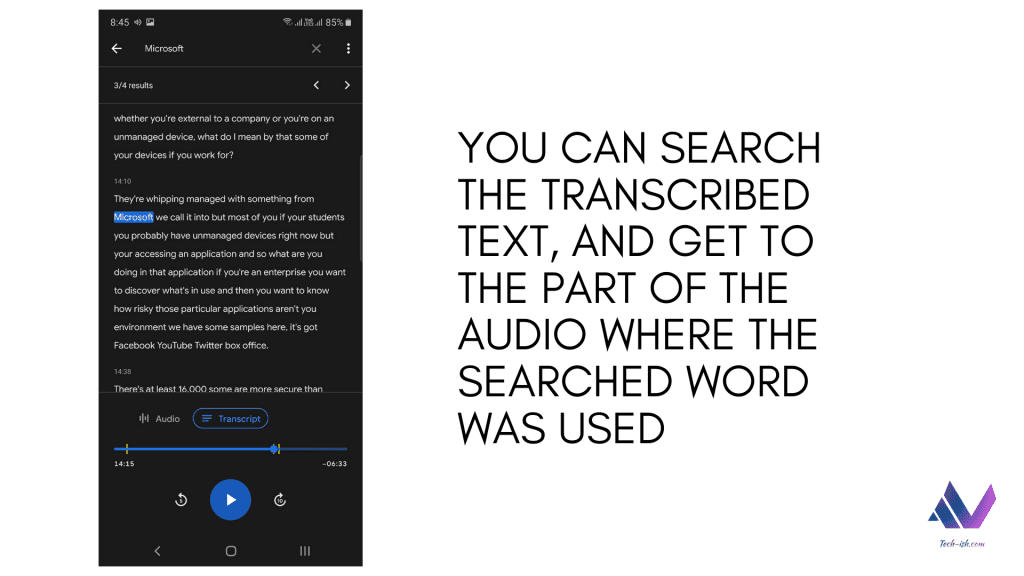 What amazed me most is how it understands speech so well. I mean, if you're using it to record yourself, you'll see it automatically punctuate the text, add fullstops, question marks, and commas! It will even skip the natural speech pauses, and places where you're going "aahh" while thinking before saying a word.
I am impressed by the app. Which makes me wonder, just how good it'll get in future when more languages are supported, and with more people using it.
Try it out. Hopefully, Google will roll it out to all Android devices by making it available on the Google Play Store.