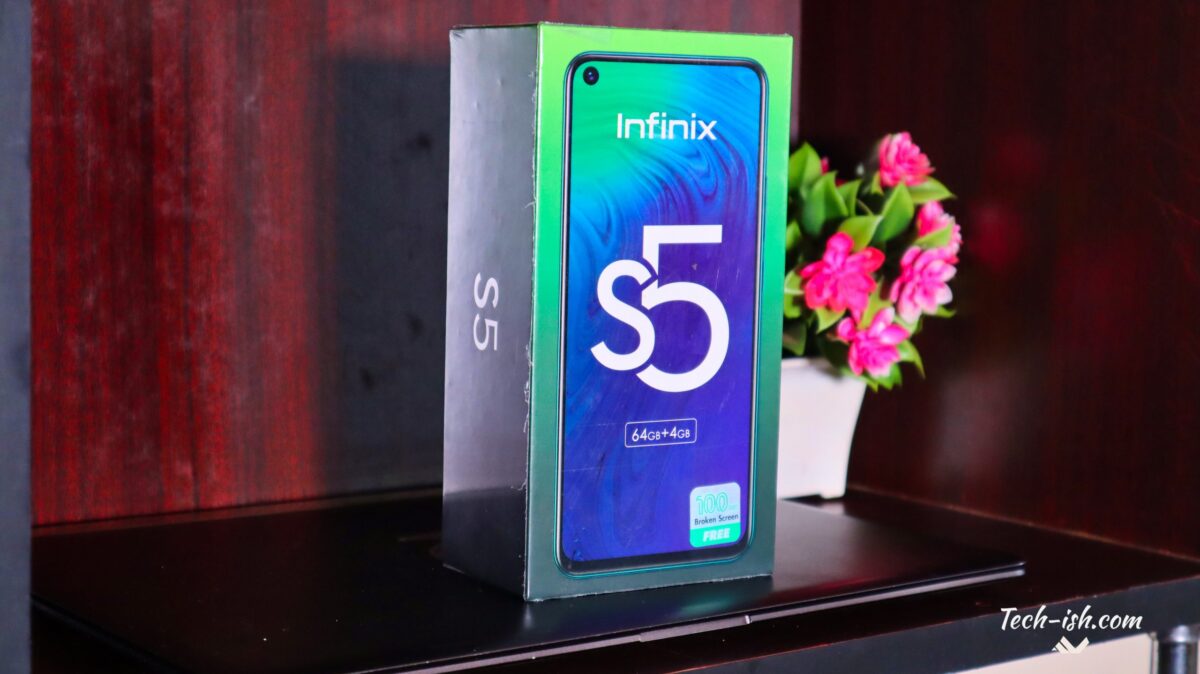 An unboxing article wouldn't cover anything different from literally every other unboxing article on the internet. So let me just title this "What's Different?" and try to explain to you everything Infinix is doing different with the Infinix S5 – their first phone with a punch-hole display.
First of all, there's now 4 variants of 2 different models:
Infinix S5 (4GB RAM/64GB Storage) – KES. 16,499
Infinix S5 (6GB RAM/128GB Storage) – KES. 20,999
Infinix S5 Lite (4GB RAM/64GB Storage) – KES. 13,899
Infinix S5 Lite (3GB RAM, 32GB Storage) – KES. 13,499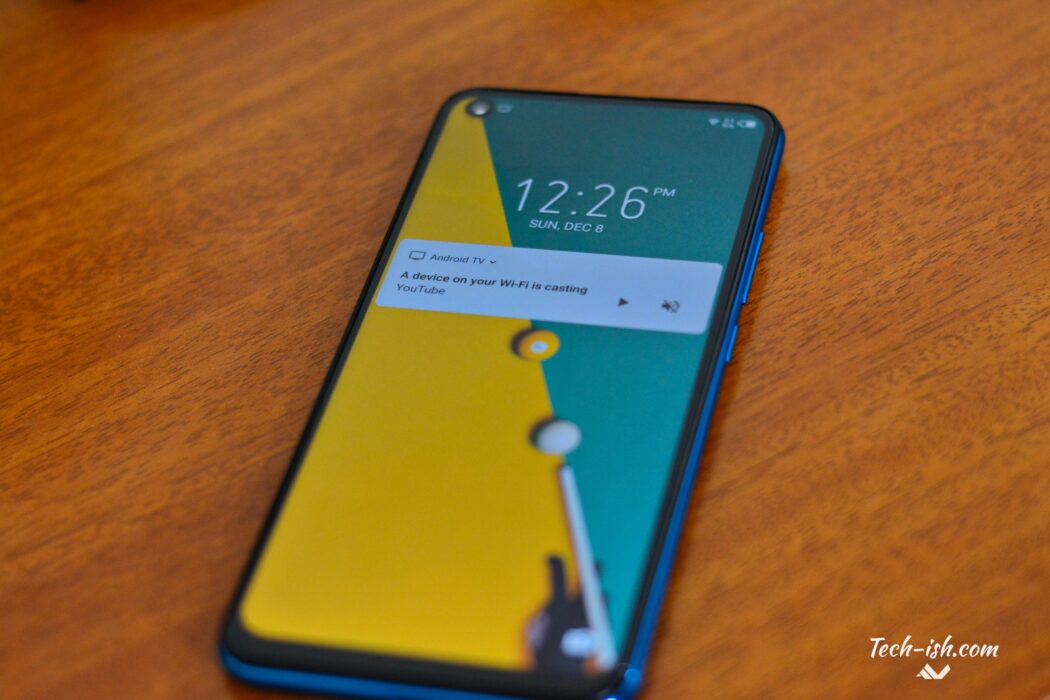 Straight off, you know which device you should be going for – whether you want something more expensive or something more affordable. The best deals are the Infinix S5 Lite witih 4GB RAM, and the Infinix S5 with 6GB RAM. Get those if you're planning on buying this phone. Why I am suggesting you get those is because they're both very competitive in terms of value for money, and you're getting spec options most companies don't give at these price points.
Anyways, I have the Infinix S5 4GB RAM model for review, and this is what you get in the box:
The Phone – obviosuly
A 10W charger
Micro USB Cable
The usual earphones
A silicon back cover
A plastic screen protector
SIM ejector tool
Lots of paper work
The packaging looks almost exact to what you get with the Infinix HOT 8, if you watch the video review here, you'll see what I am talking about.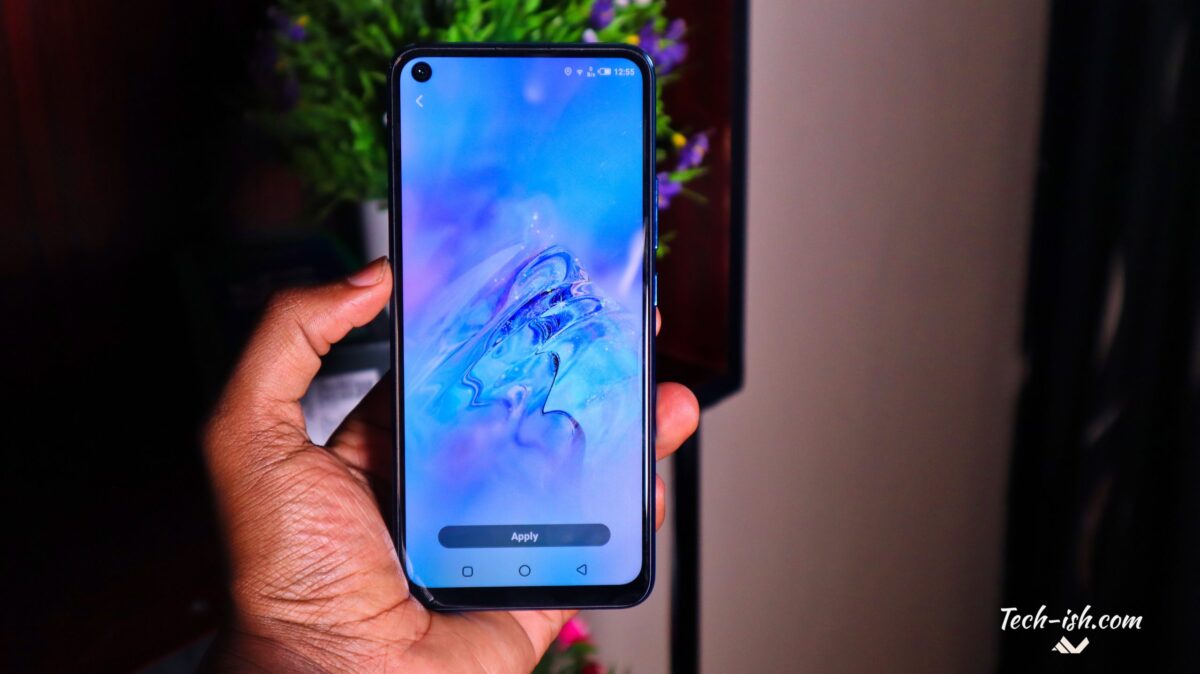 So what's different with the Infinix S5?
First of all, such a question means there must be somewhere I am drawing comparisons from. And there is.
I am comparing the new Infinix S5 to the old Infinix S4
I am also comparing it to literally every other device competing with it at the price point of KES. 16,500 as that's the price of the model I have.
Display:
The Infinix S5 comes with a HUGE 6.6 inch display. The whole phone is almost the exact size of the Galaxy NOTE 10+. So if you love huge phones, you'll like this one. Remember the Infinix S4 came with a 6.2 inch display. So this one is slightly bigger, though you won't feel that if you have the S4 because the thing they've done is do away with the notch, and slightly reduce the bezels.
Almost all phones nowadays at this price point have huge displays. From the Galaxy A20, and A20s, to the Redmi NOTEs, to the Huawei Y-series. If you want a small phone, options are running out.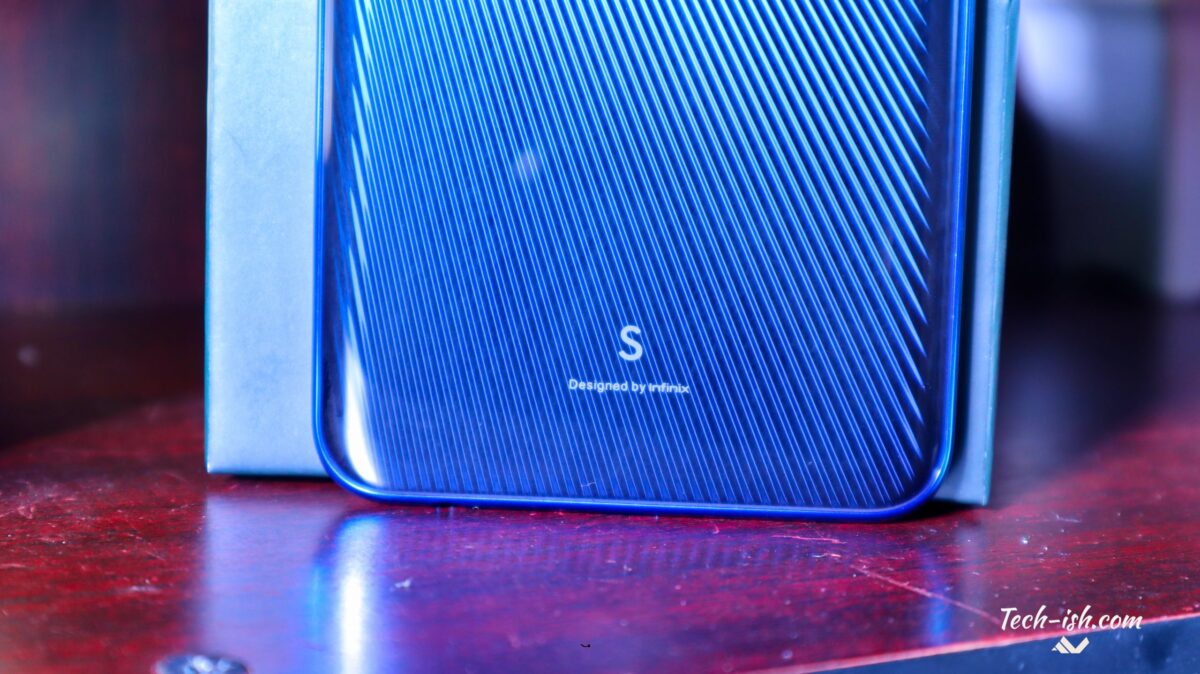 No Notch – Enter Punch-hole:
There's now no notch. If you hated the notch, you're in for a treat with this screen cut out that houses the 32MP selfie camera. The S4 also came with a 32MP selfie camera. They produce the exact same quality of pictures, and there's nothing new to write home about in terms of quality of selfies.
Processor:
There's also nothing new to write in terms of the processor on the S5 versus the processor on the S4. Both come with the Helio P22. Which is admittedly much better than the Helio A22 processor which most companies have been using at this price point.
In terms of performance, you can expect the same exact performance from almost all phones at this price range. Though, to be clear the extra RAM (4GB instead of 3GB) will ensure a slightly better experience as compared to the predecessor. This will only be felt in apps that remain in memory.
But you'll be able to have much more on your phone with the extra storage.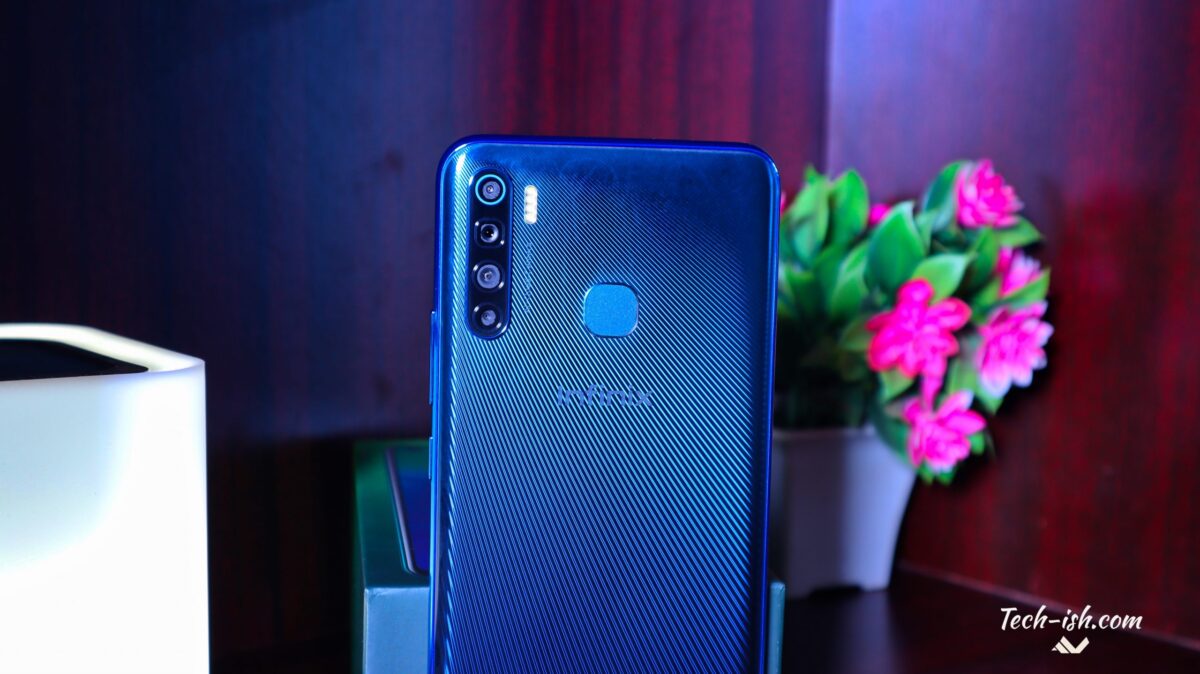 Battery:
There's still the same 4000mAh battery with no fast charging. So long hours of use, and longer waiting times to charge. Which is okay for now. But Infinix should make 18W fast charging the standard. It is about time.
OS Version:
The S4 came with Android 9, this one also comes with Android 9. It also has the same processor, so if you can pick up an S4 for a good price, you'll be getting almost the same performance, but better value for your money. Although, perhaps the extra RAM, and extra storage, plus punch-hole display is a huge reason to choose the S5 over the S4.
Almost all phones launched around this price point the world over come with Android 9 though. The thing is, with the S5 you can expect to stay on Android 9 for quite some time. Infinix has not yet sent out any updates to Android 10 for any of their devices.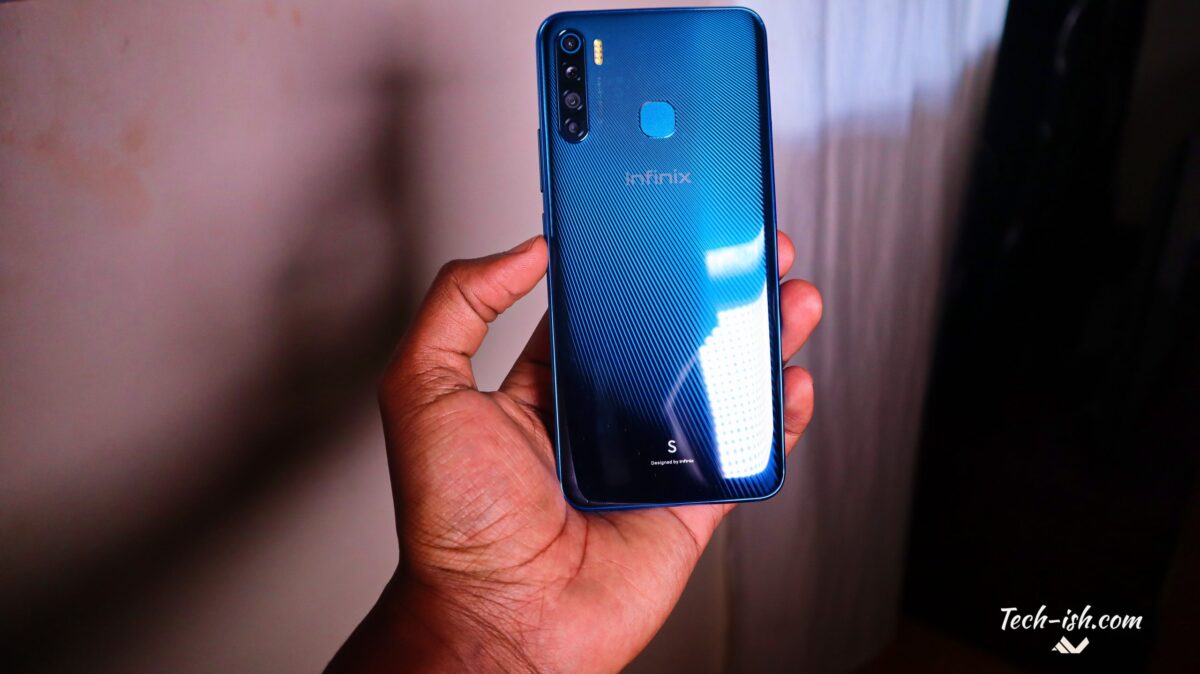 More:
My full review article is dropping in a few, so you should wait for that. Though the video that's already up covers some of the things I'll be talking about. The written article will cover much more though – including a comparison to the recently launched TECNO Camon 12 Air.
There will also be a dedicated camera review to cover everything you need to know about the cameras, and show you sample pictures taken using the phone.
Infinix S5 Specifications and Price:
PRICE
Infinix S5 (4GB RAM/64GB Storage) – KES. 16,499
Infinix S5 (6GB RAM/128GB Storage) – KES. 20,999
Infinix S5 Lite (4GB RAM/64GB Storage) – KES. 13,899
Infinix S5 Lite (3GB RAM, 32GB Storage) – KES. 13,499
Display
6.6 inches 720x1600p resolution (20:9 aspect ratio)
Rear Camera
Quad Setup:
16MP
5MP
2MP
2MP
Front Camera
32MP
Chipset
Helio P22
GPU
PowerVR Rogue GE8320
RAM
4/6GB RAM
Storage
64/128GB Storage Kenya (256GB via microSD card)
Operating System
Android 9 Pie
Battery
4000mAh
Network
2G, 3G, 4G
Connectivity
2.4G Wi-Fi, microUSB, 3.5mm audio jack
Colour options
Quetzal Crystal and Violet
Others
Rear Fingerprint Scanner
Face Unlock
Dirac Audio