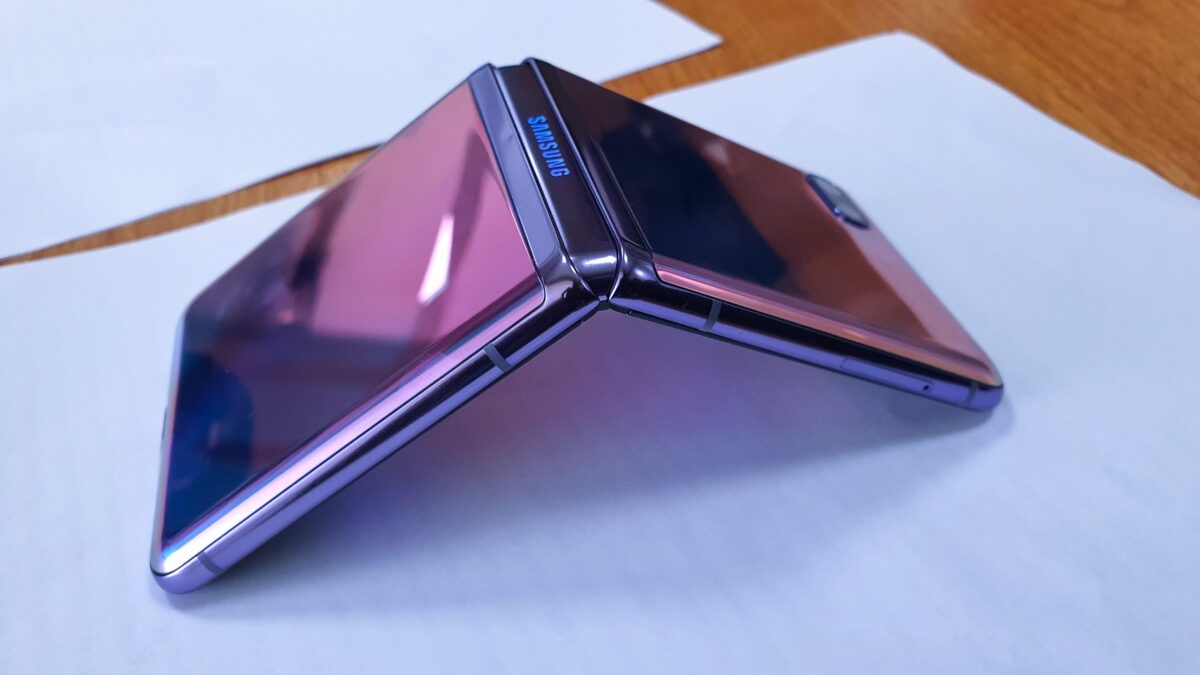 Samsung's new foldable phone is the Galaxy Z Flip. It has a weird name yes, but is pretty spectacular in person. This is the follow up to last year's Galaxy FOLD, and the great thing is that the company has learnt from all the mistakes of the original Galaxy FOLD.
If you remember, the original FOLD had issues with the screen. Samsung had to hold it back for a while, fix the issues before re-releasing it. The Galaxy Z Flip will be ready to buy in certain markets from as soon February 14th. In Kenya, you will be able to get it from March. Samsung says they will announce the official dates in future.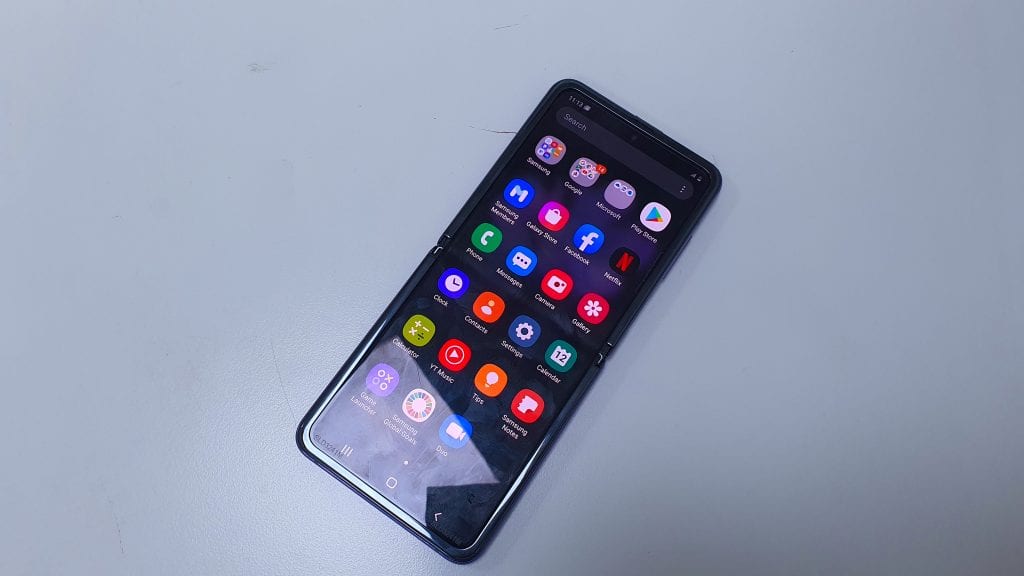 The thing is, even though Samsung wants to handle the sale of this device like they did with the Galaxy FOLD – bringing in a fixed number to first gauge interest, this is a much cheaper phone than its predecessor, and will sell much better than the other one. So they should prepare themselves for high demands.
The official announced price of the Galaxy Z Flip is $1380. That's even cheaper than Motorola's RAZR that's $1500. In Kenya though, for some reason, Samsung have said the price will be KES. 160,000. Which is higher than that of the Galaxy S20 Ultra which was announced to start at $1399, with Samsung Kenya setting it's price at KES. 140,000.
Perhaps Samsung will be bundling in a lot more with the higher price point. Or perhaps the price is just set to attract interest of whoever it is who has 160k to spend on a phone.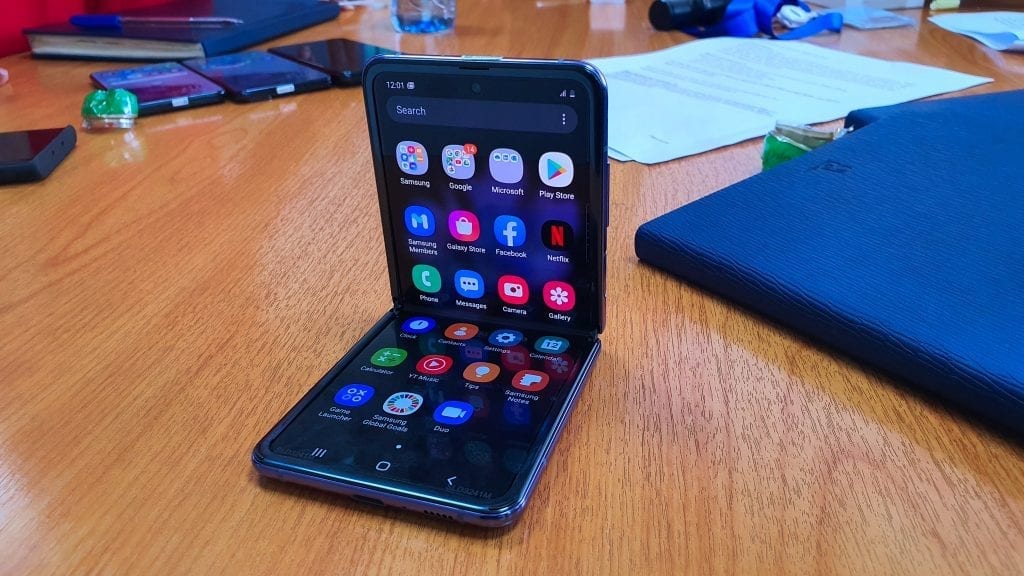 But anyway, to the point of this article. Very many people have been asking me how the phone feels on the hand. Answering this is pretty easy: surprisingly good! Yes, so good in fact Samsung was extremely confident they let people use it freely to test out the flipping and popping back up to their satisfaction. Which is very much unlike with the original Galaxy FOLD launch. It goes to show once again just how much Samsung thinks of this new product.
The hinge mechanism on this device is the mostly the same as on the Galaxy FOLD. It has a very satisfying click to it when you close down the phone, and a very noticeable pop when you open it up. One could go on all day just opening and closing the device. It is one of those annoying habits you'll probably need to caution yourself from if you get to own this device.
Samsung promises the display will last up to 200,000 folds. So don't go opening and closing the phone every now and then. But then again 200k folds is a big number. That should be around 3 years of use. Can't wait for CNET's robot test.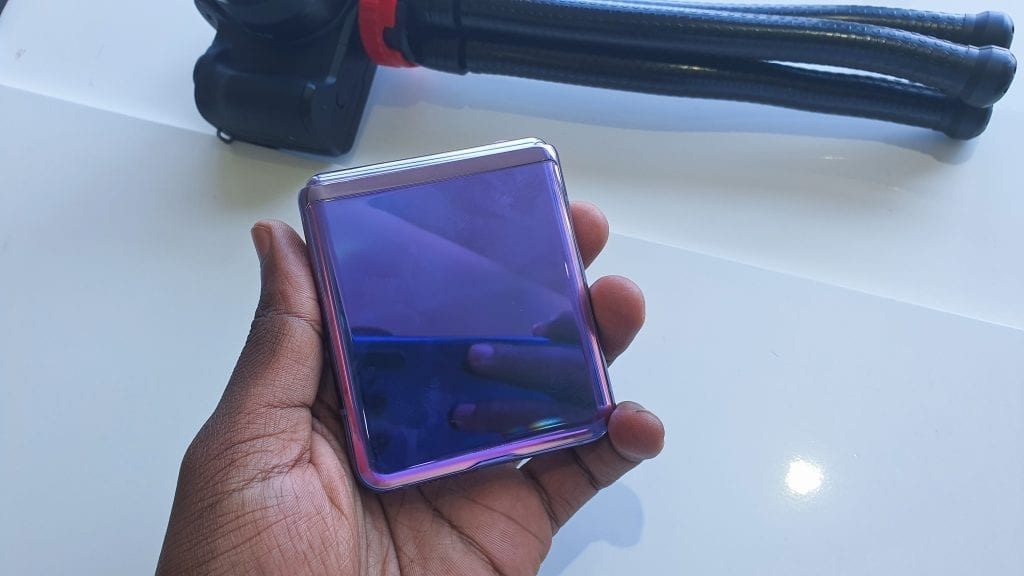 If you're worried about dust particles entering the hinge and affecting how you open and close the device, Samsung promises you that won't happen. There's nylon fibres on the hinge that prevent entry of even tiny particles of whatever it is your phone may be expanded to. But we'll have to wait and see JerryRigEverything destroy a unit to prove this.
The back of the phone feels like any other phone out there. It is made up of Corning Gorilla Glass 6. The frame of the device is aluminum. I love this color model you see in the pictures. But you also have the option of an all black one (boring), and a gold one (weird). Something I've noticed is Samsung has really reduced the color options of their latest phones, I don't know why. Imagine a pink version of this phone, or even a pure red model!
The thing that will definitely standout for you when you first hold the device is how light it is. I guess I expected it to feel quite bulky, but that's not the case. More so when folded. It will easily fit in to any pocket, and there won't be a significant/noticeable bulge.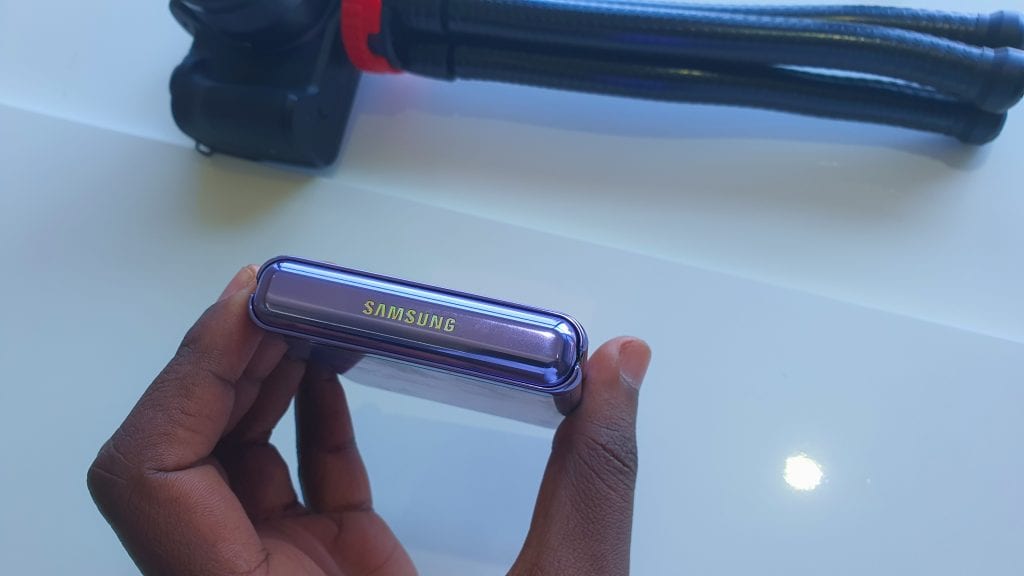 Remember, that it is a foldable phone means that the main display is made up of a very thin layer of plastic. Samsung says they've reinforced the display with Glass, but we both know Glass doesn't bend, so I won't really trust their marketing. Like all plastic AMOLEDs, expect this to be quite easy to scratch, and also quite easy to poke with your nail or other particles. As such, you'll need to always carry it in your pocket when folded to make sure the display is protected. With the Galaxy FOLD this meant carrying a big thing in your pocket. With the Galaxy Z Flip, you're carrying something that could pass as those cute mirrors kids play with.
In matters software, Samsung didn't have to do a lot with this device as they had to with the Galaxy FOLD. This is because here everything is like a normal phone. The only small tweaks are on some of Samsung's stock apps. For example if you open the phone in 90 degrees, while in the camera, you can use the upper part of the display as the view finder, and the lower part as the controls. Pretty sweet for people who love selfies.
Every other part of the device functions like any other phone out there.
But every other phone out there – well apart from the Motorola RAZR can't do one thing that's very important that this phone does: hang up phone calls in style. Yes, just flip the phone shut to hang up!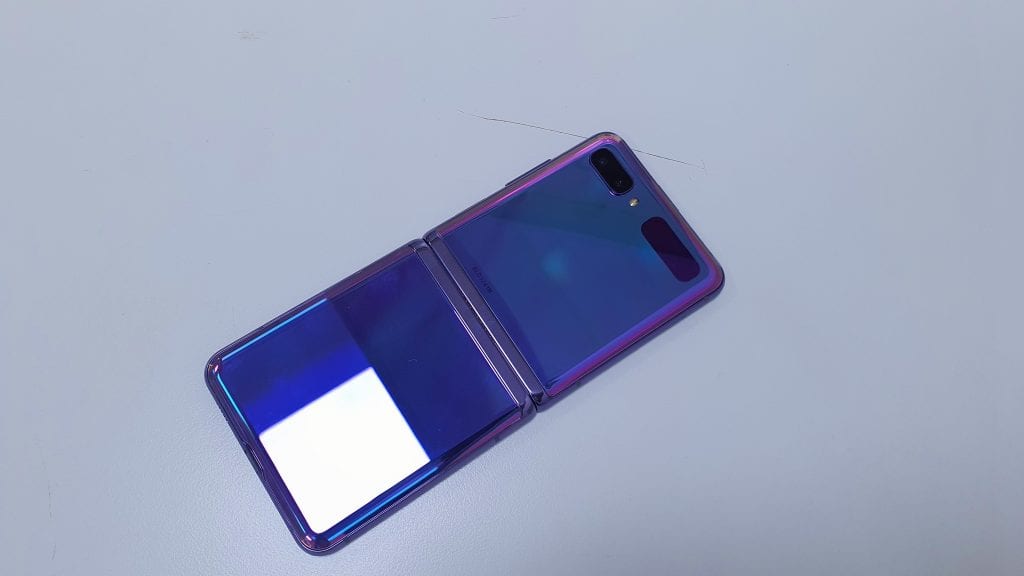 There's little I found one can do with that second tiny display on the back/top of the phone. You can see battery status, and notifications. And that's pretty much it. There's the option to use ita a viewfinder with the rear cameras while framing selfies, but it is just sooo tiny, it's weird to use. I wish they made it a little larger. But I understand the decision to have it as such. It helps save power.
The phone is powered by a 3300mAh dual cell battery. By 2020 standards, that's quite small. But it'll do. A day of normal use will be achievable.
The display maxes out at 1080p 60Hz. That's not as power demanding as the 120Hz displays on the S20 series. Also, instead of a this year's Snapdragon 865, you get last year's Snapdragon 855+. Which also means Samsung started working on the Z Flip a long while ago.
If you believe the specs (listed below) and the aesthetics of the device warrant you spending 160k on it, then go ahead and spend your money! I think it's a pretty amazing device, and I would also love to have one myself.
I also believe it'll be a pretty durable phone.
Expect many more foldable phones. Last year I said once things are streamlined, foldable phones will increase and prices will fall. This is the year we get into that realization.
Samsung is seriously getting into the foldable space with a whole new Galaxy Z series of folding phones. I can't wait to see what other things they have in store. I also can't wait to see what other companies are working on. Tell me your thoughts on the new Galaxy Z Flip!
Video:
Galaxy Z Flip Specifications:
PRICE
Expected in Kenya: KES. 160,000
Display 1
6.7″ Foldable Dynamic AMOLED, 1080 x 2636 pixels
HDR10+
Display 2
Cover display: 1.1″, Super AMOLED, 112 x 300 pixels
Rear Camera
Dual Setup:
12 MP, f/1.8, 27mm (wide), 1/2.55″, 1.4µm, Dual Pixel PDAF, OIS
12 MP, f/2.2, 12mm (ultrawide), 1.12µm
Front Camera
Single:
10 MP, f/2.4, 26mm (wide), 1.22µm, PDAF
Chipset
Qualcomm SM8150 Snapdragon 855+ (7 nm)
GPU
Adreno 640 (700 MHz)
RAM
8GB
Storage
256GB Storage UFS 3.0
NO MicroSD Slot
Operating System
Android 10, OneUI 2.0
Battery
Non-removable 3300mAh battery
15W Charging
Wireless charging 15W
Network
2G, 3G, 4G
Connectivity
Wi-Fi 802.11 a/b/g/n/ac, dual-band, Wi-Fi Direct, hotspot
Bluetooth 5.0, A2DP, LE
GPS with A-GPS, GLONASS, GALILEO, BDS
NFC
USB 3.1, Type-C 1.0 reversible connector, USB On-The-Go
Extra
Flipping phone
Security
Fingerprint (side-mounted)
Colour options
Mirror Black, Mirror Purple, Mirror Gold