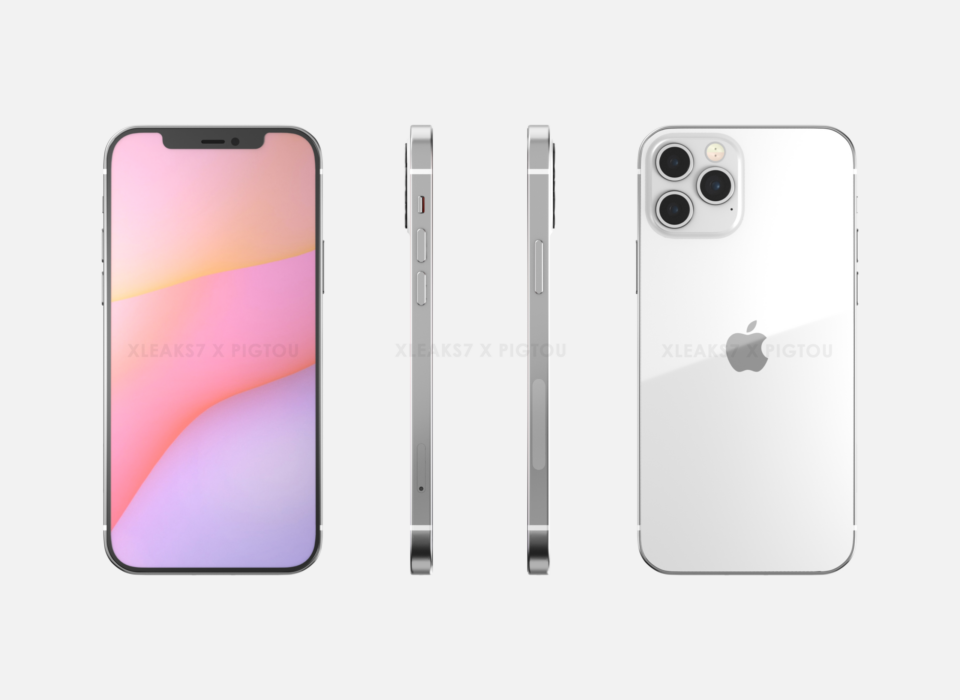 All images and information is thanks to pigtou.com
This year Apple is going big with the iPhone 12. Big in number, and big in size. If you don't like the size of the newly announced iPhone SE 2020, you can wait up a little to pick either of the 4 upcoming iPhones:
iPhone 12 – 5.4 inch display
iPhone 12 – 6.1 inch display
iPhone 12 PRO – 6.1 inch display
iPhone 12 PRO Max – 6.7 inch display
Pigtou and xleaks7 have collaborated to share what could be the world's first look at the iPhone 12 6.1 inch display that is expected to cost $749.
It is expected that the PRO line-up will be the ones getting a reduction in the size of the notch, and OLED displays. As you can see with these renders, the notch size on this device will be similar to the notches on all previous iPhones. There could still be changes before launch, however.
The 6.1 inch iPhone 12 will, according to Pigtou, be thicker than the 5.4 inch model. Perhaps Apple will be having a new bigger battery.
Here's a render of the 5.4 inch iPhone 12 that they leaked a while ago:
And here's the 6.1 inch iPhone 12:
It is still unclear why Apple will be including a smart connector like the one on the iPad Pros. Will there be a stylus from Apple? Will it be used for charging other stuff? Will it work with the Apple Pencil? Or is this just something early renders have that will disappear later on?
The boxier design looks quite weird right now, but it will definitely be copied by a lot of manufacturers in the new cycle of launches. Expect very many boxy phones in 2021.
It is important to note that the number of cameras from these leaks could be wrong. One leaker whose information has been pretty accurate said the low end iPhone 12s will all have two cameras. He also shared the expected prices of all phones:
What is one thing you're looking forward to the most with the expected iPhone 12 line up? I for one, can't wait to see how the PRO models will look like.