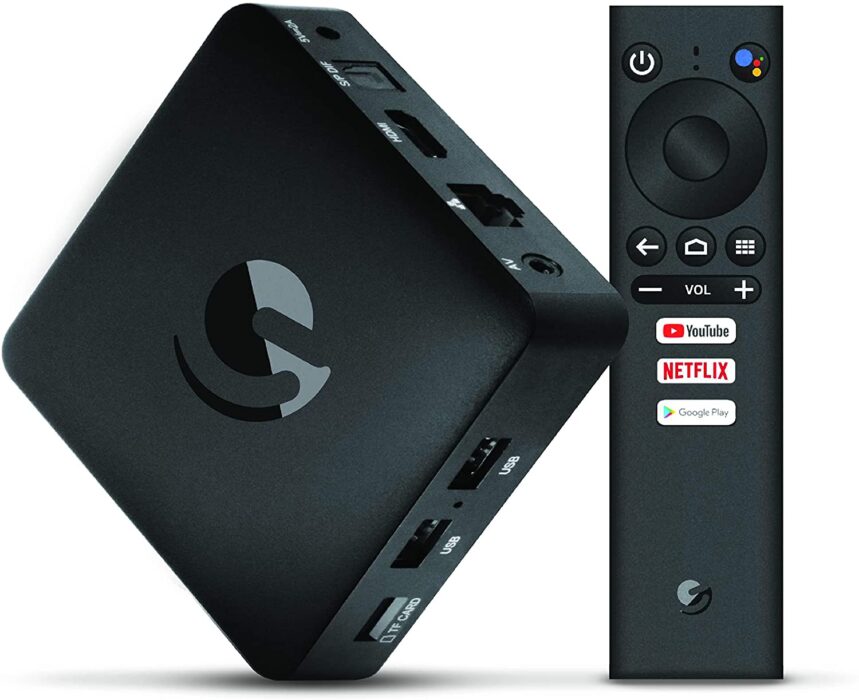 Update: Review of the new Box
---
Safaricom has announced the launch of a new Android TV streaming box that's immediately available on Masoko for KES. 6,999. Although it is a follow up to the Safaricom Big Box 2 – another Android TV box they're still selling, it is quite different because of a couple of things:
It doesn't bear the Safaricom branding as it is the "Ematic Box" sold in other markets
It doesn't support SIM cards – the Big Box 2 supports SIM cards.
It supports the certified Netflix app – the Big Box 2 did not.
It doesn't support free to air channels – which was a high selling point for the Big Box 2.
Safaricom is targeting the new box at Home Fibre customers who don't necessarily have smart TVs. This is because the box can be connected to any display, and from that display one has access to smart TV features thanks to the box running CERTIFIED Android TV 9.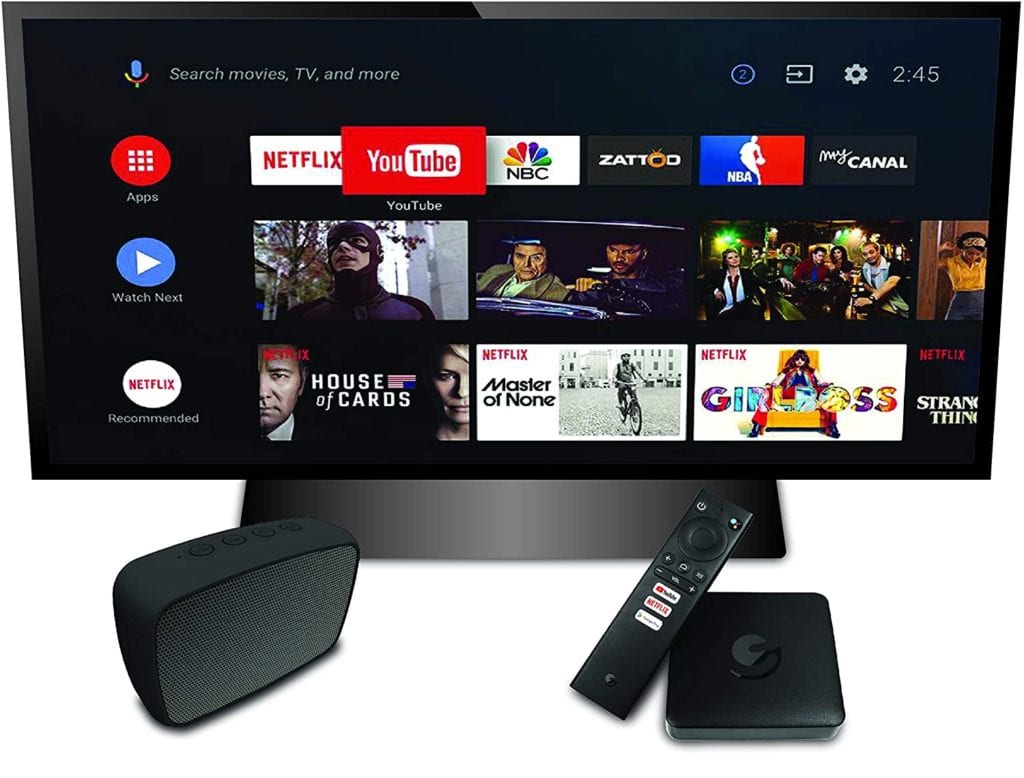 From the box, in addition to all Android TV apps available for download, the main apps people will be looking forward to are YouTube, Netflix, and ShowMax which are all available. The box also has ChromeCast Built-in, so one can cast their phone content to their screen thanks to the box being connected to their screen.
Here are the box's specifications: Ematic DV8235
Android TV OS (9.0)
Google and Netflix Certified
4K (Ultra HD)
Remote with voice search
SoC: Amlogic S905X: A quad core ARM Cortex A53
GPU: Penta Core Mali-450 up to 750MHz +(DFS)
RAM: 2GB DDR3
8GB eMMC Storage
Bluetooth 4.2
DRM – Playready, Widevine
Size(L*W*H) – 100mm*100mm*23.5mm
Dual-band Wi-Fi 802.11 ac/b/g/n
Ports : 2 x USB 2.0 ports, 1 X TF (MicroSD) card slot, 1 X HDMI 2.0a port, 1 x 10/100 Ethernet (RJ45) port
The port selection is where many people will be happy because of:
the included 2 USB Ports which will be able to connect to external hard drives, and other accessories.
The MicroSD card reader for everyone who still uses the slot may be handy.
The single HDMI port, allowing you to connect to an external display – which means your TV or display needs to have a HDMI Port for this to work for you. It is not clear if an adapter for analogue ports is included in the box.
The Rj45 Ethernet port is a great addition for high speed connection for everyone who has Home Fibre.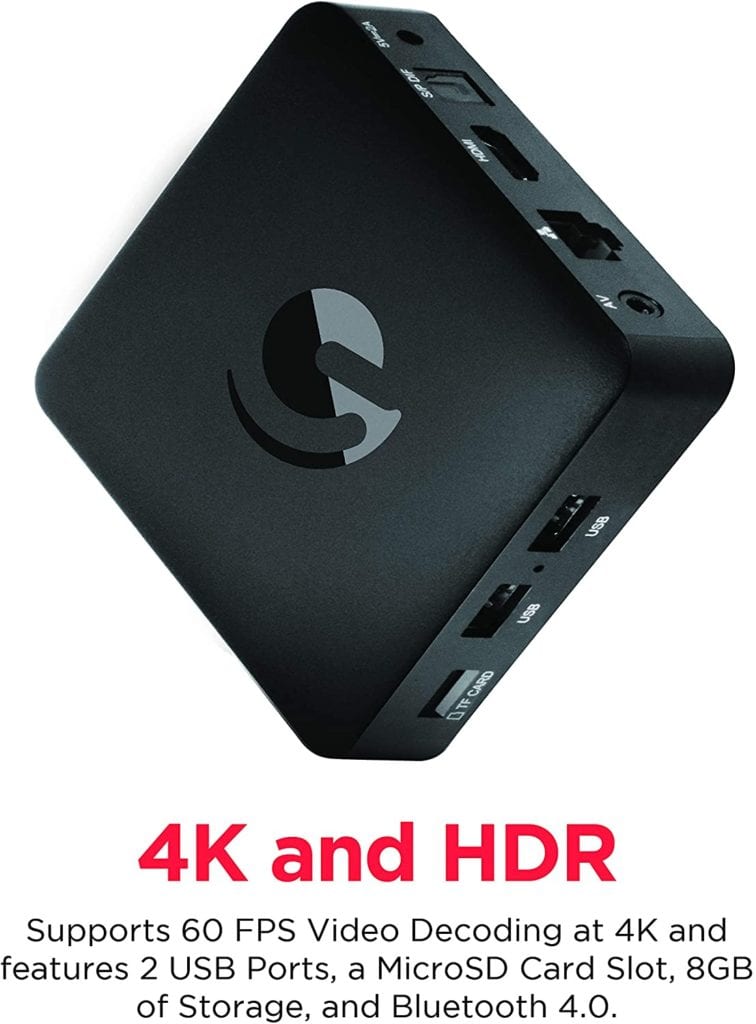 "Our Home Fibre service has been well received as it offers unlimited internet connectivity for the entire family in an affordable, monthly, package. The TV remains central to home entertainment and the lack of a feature to directly stream content from the internet has previously been a challenge for potential Safaricom Home Fibre customers. The Android TV Box now empowers customers to connect any TV to the internet opening up a world of endless entertainment options for the family," said Peter Ndegwa, CEO, Safaricom.
Safaricom says they've recently seen an increase in the number of homes seeking its Home Fibre service. To meet this emerging demand, the company says they have recently invested in additional personnel and in expansion of its Home Fibre service to more areas.
The introduction of the Android TV Box Safaricom argues will ease the transition of homes to online entertainment, helping them keep up with their favourite TV channels online.
The new box from Safaricom competes directly with the Mi Box S from Xiaomi. However, it has more ports which could be more useful to more people.
Images from Amazon.