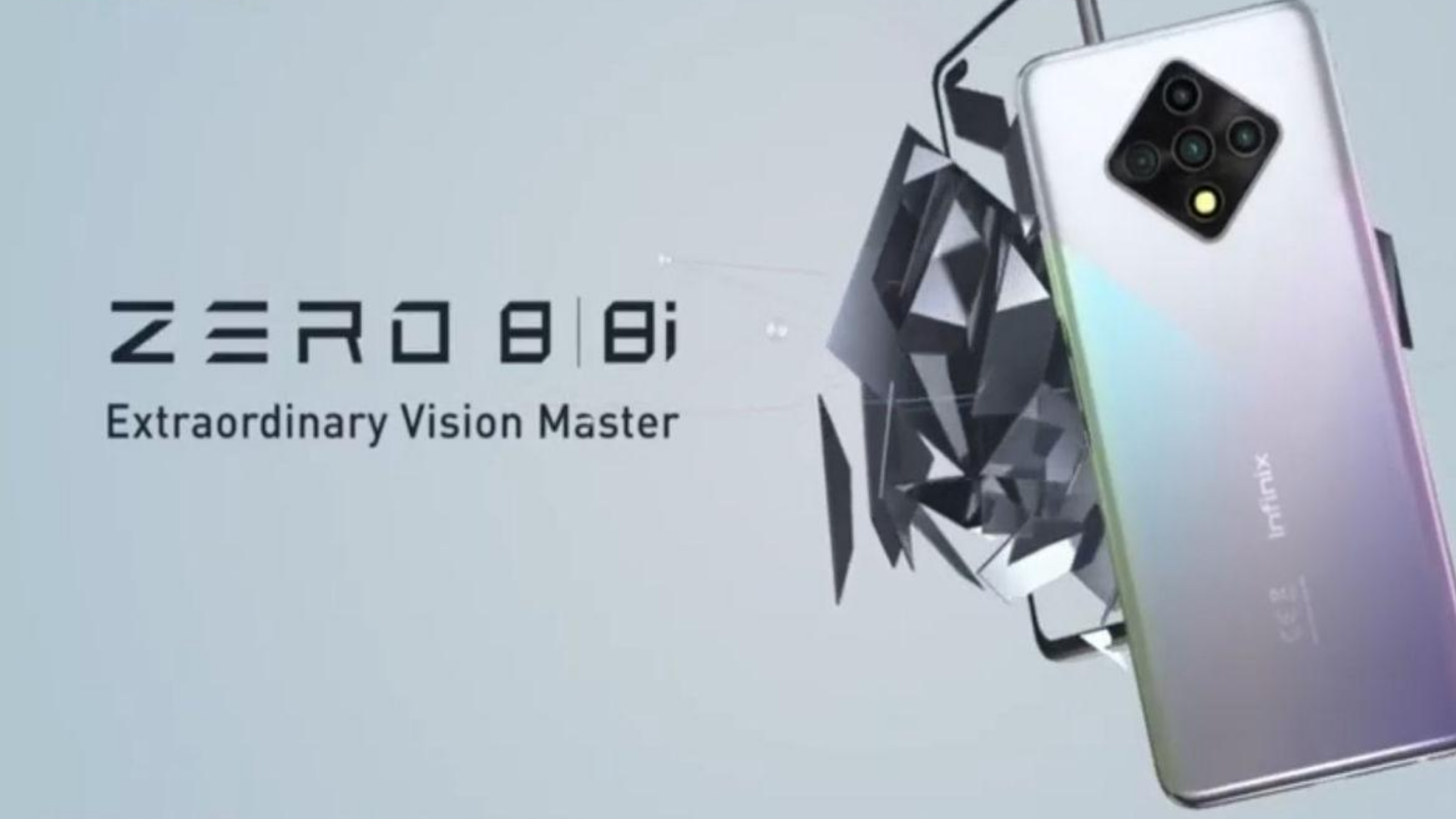 Update:
---
It looks like Infinix has decided to completely skip Zero 7 and jump to Zero 8. Leaks point to two new devices launching from the company called the Zero 8 and the Zero 8i. Whichever of the two will the higher-end device we don't know. However, the leaks suggest that Infinix is finally, after a long time, giving the ZERO series the treatment it deserves. If the rumours are true, this will be an exciting device from the company.
The last exciting ZERO device was the Zero 5. Looking back, it didn't really push it with specs and price, but it stood out in some way, and a lot of people wanted it. When the company announced the Zero 6, it felt forced and out of place. It took forever to be available in Kenya, and by the time they said it was on sale, everyone had forgotten about it thanks to Xiaomi's NOTE series. Infinix also messed up with the price – asking KES. 32,000 for the Zero 6 was a really bad decision.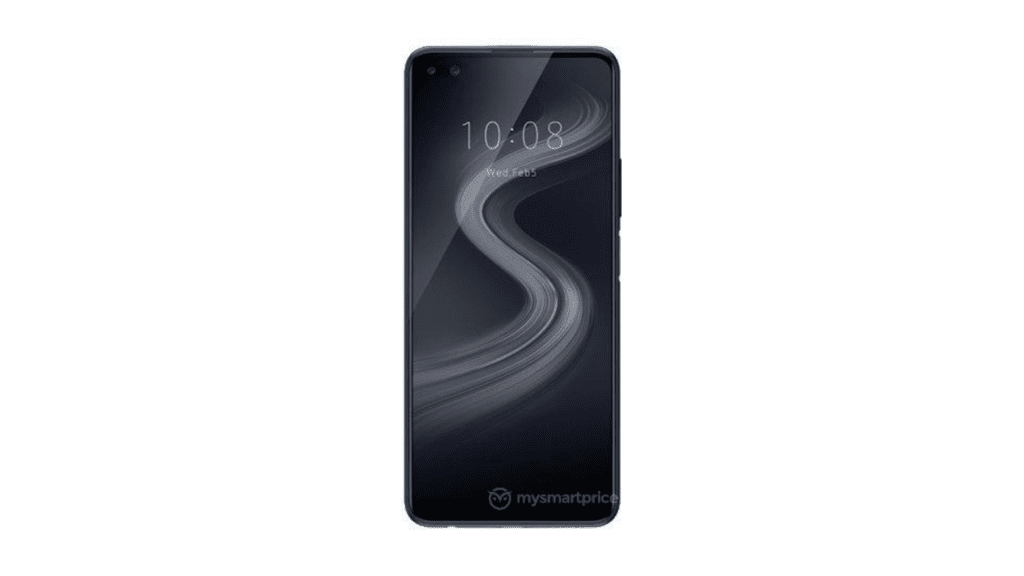 Anyways, it has been a while now, and hopefully, people have forgotten the past and will be excited with the upcoming Zero 8. And they should be. Because just reading these specs makes you feel excited about this upcoming device.
Here are the specifications of the Infinix Zero 8:
A 90Hz Full HD display
Panel supports 180Hz touch sampling rate
Diamond-shaped rear quad-camera setup with 64MP main sensor
Dual selfie cameras with 48MP + 8MP sensors
4400MAh battery
33W Fast charging
USB Type-C
Helio G90T Processor
8GB RAM
64/128GB storage options
All these specifications and pictures included here are thanks to mysmartprice.com who published information on the device based on listings on Google Play Console and on TUV Rheinland Certification websites. So we can be sure that these aren't just baseless rumours.
The 90Hz display with a 180Hz touch sampling rate means Infinix may be the first company locally – should the device launch expectedly under KES. 30k – to have high refresh rate displays in the below 30k mid-range section. With good software and good optimisation, the device will feel really fast, especially with touch responses. I can't wait to see this in person. Hopefully, XOS doesn't ruin the experience with unnecessary ads and unremovable bloatware.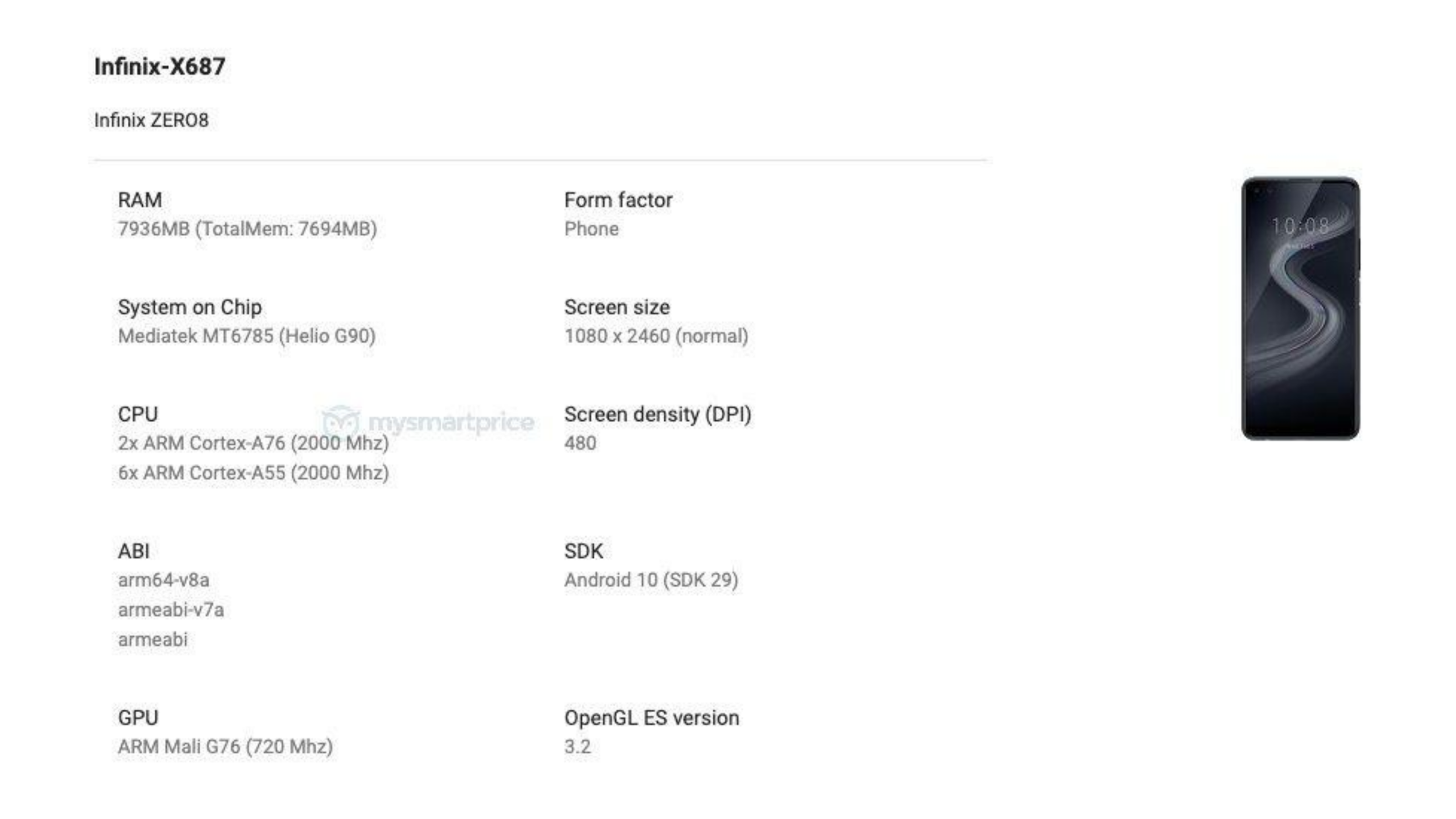 Hopefully, in the camera department, Infinix isn't including extra lenses for the hang of it. I hope all the lenses will be useful, and that they're actually using full 64MP and full 48MP lenses. I hope the company has improved image quality, and that this will be a competitive camera experience.
I am glad the battery is big enough. Yes, a 5000mAh battery would be quite ideal in 2020 especially with a higher refresh rate panel, but with USB Type-C and 33W Fast charging – the fastest on an Infinix device – I believe it will be worth it. I think this will be quite a slim device, even though a leaked video suggests otherwise. Check out the leaked video here: https://twitter.com/smartvenkat95/status/1291634647336542209
The only thing that would hold this device back will be pricing. Hopefully, in Kenya the company gets the price right for this device. What are your thoughts? Would you get it?