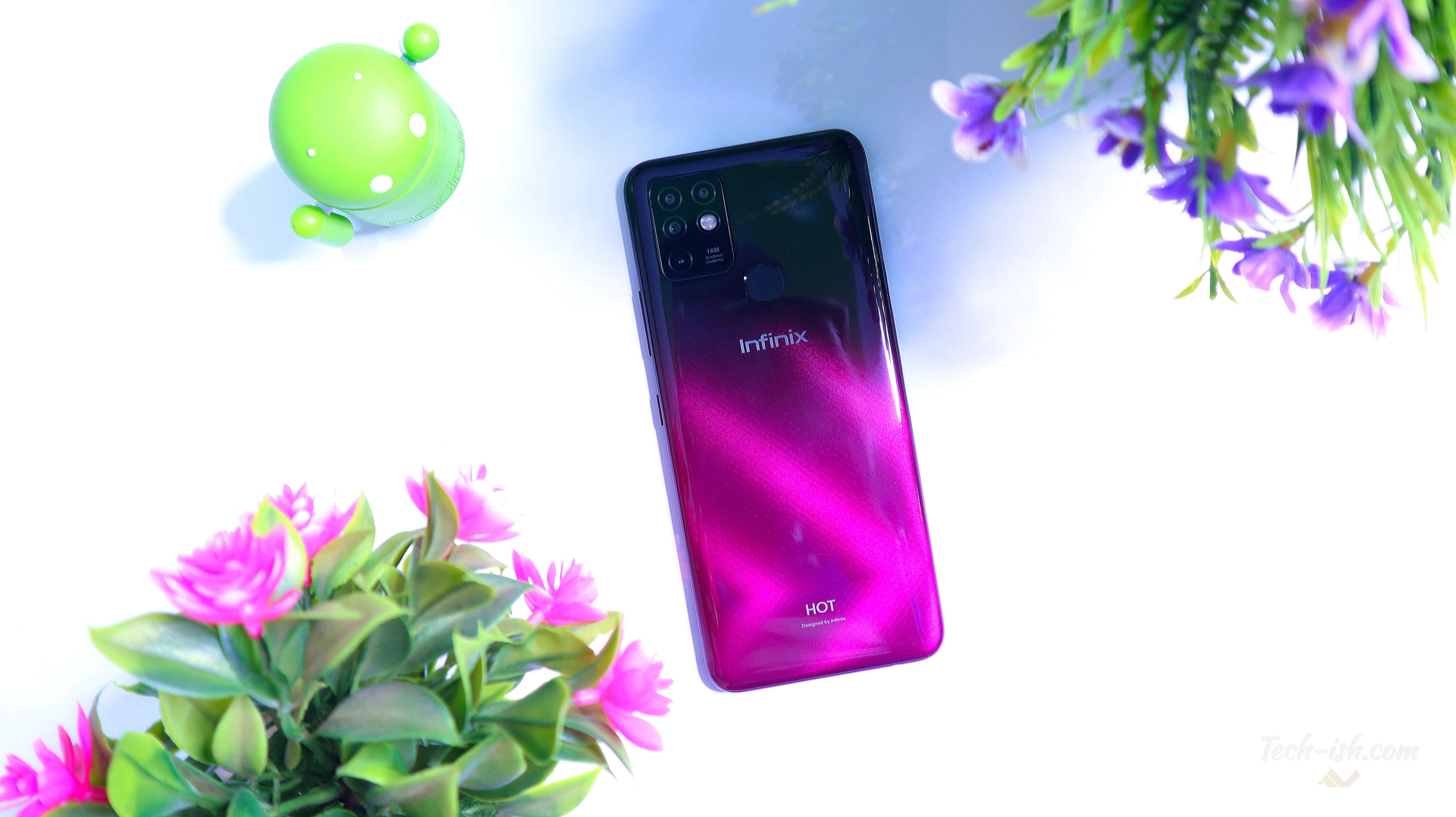 Infinix is one of those companies that will have very many devices at one point in time in a move meant to not only give customers as many options as possible but to also downplay devices launched by its competition. That's why if you follow their launches keenly, you're currently probably overwhelmed by all their new launches. This is also the case for TECNO – both under Transsion.
And it is a strategy that works if you think about it. First of all, they rebrand their devices. So one phone may be sold with different names over the same period of time. Secondly, they slightly alter these devices to ensure maximum reach when relaunched. So a current-gen device may have more RAM next time, or a different camera, and that becomes a whole new device.
In the budget segment, there are very many Infinix devices one can choose from right now. And even though the HOT 9 series only launched a while back, the HOT 10 is already here. And it brings big numbers – and from the time I've used it, you can expect great performance.
Here are the main new things:
Branding has changed
The branding on the box has changed. The usual Infinix colours are here, but in addition to the Green and Black we always see, there's now an Orange colour at the bottom. Here there's the text showing the new Helio G70 processor, and the 64GB of internal storage. You also get the text "Taking Gaming to the Next Level". Yes, this is a gaming device.
Display and Design
Gaming means big! If you don't like big phones, this one isn't for you, unfortunately. Here you get a 6.78 inch display with a punch-hole camera. Yes, the resolution is still not Full HD, but we can forgive that given the many HD+ panels we've been seeing for the last two years. The good thing, as with all panels from Infinix, is that colours are good and vibrant, and the brightness is acceptable. Under bright environments, however, you will not be able to see the display well.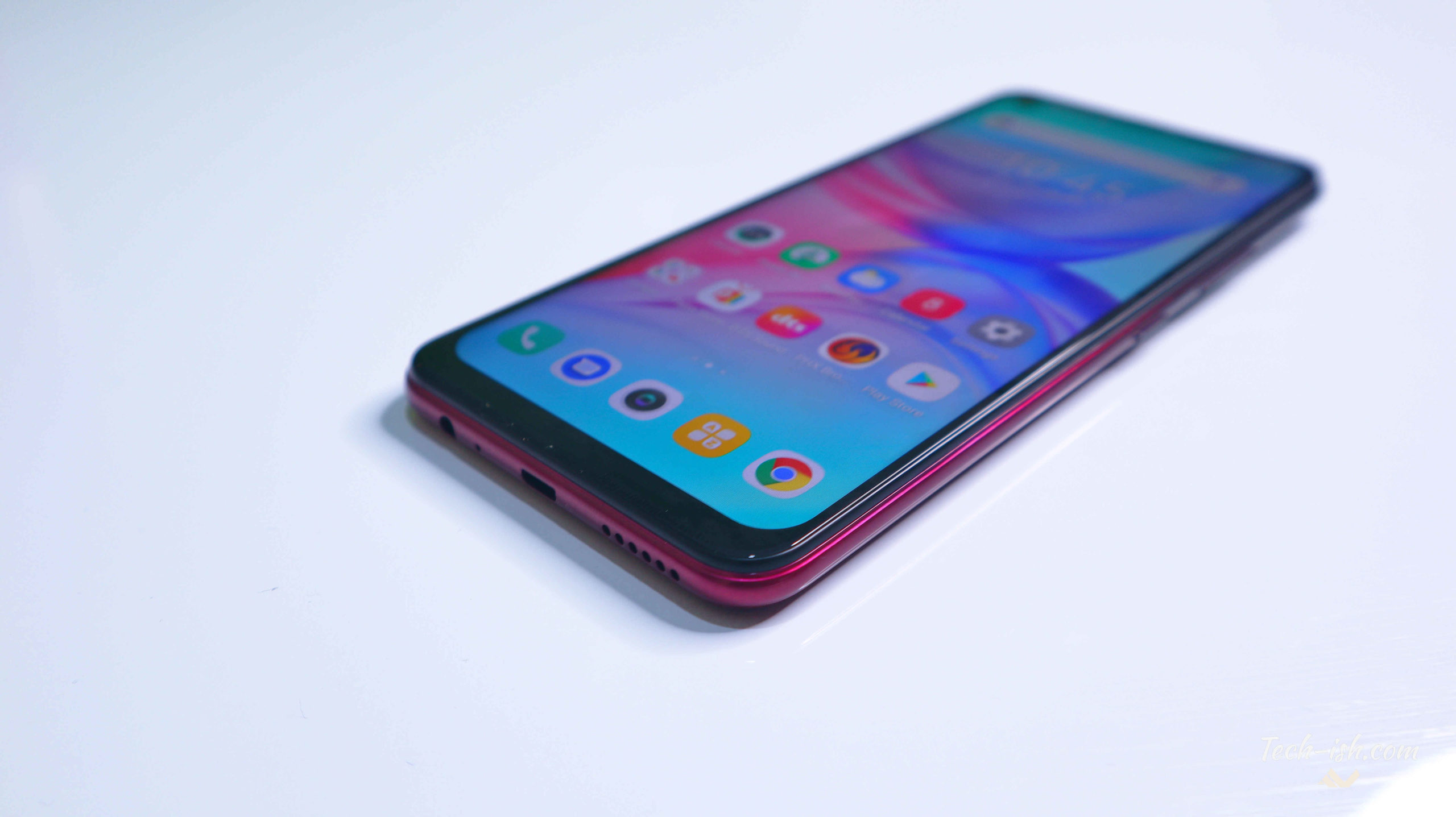 More RAM and More Storage
There's now more RAM and more storage. With 3GB RAM, and 64GB internal storage, apps will definitely load much faster, and you will be able to store more on your device. From my experience, this phone is smooth. Gameplay, apps staying in the background, speed between switching. Yes, the more RAM has contributed to this, but not so much as the new processor.
Helio G70 Processor
For many years we've complained about poor processors being used by Infinix. This year, they've shifted strategy. We've seen the Helio G90T on the Zero 8, and now we are seeing the G70 on the HOT 10! Remember, this is the same processor used on the Infinix NOTE 7!
Obviously, this is the biggest improvement over the HOT 9, and the main selling point of this device. The new Helio G70 processor is a gaming processor. It is designed with Mediatek's Hyperengine Game Technology which means you get fast and smooth action in your favourite games, through intelligent networking and resource management that ensures your smartphone always keeps up with you.
Resource management is well done. There's Intelligent and dynamic management of CPU, GPU and memory. You will notice smoother performance in heavy-loading games that are demanding even during intense playtimes. There's also enhanced power efficiency meaning you will be able to game for longer. But to game for longer, you need a huge battery.
Battery:
The fourth big change is the battery. Yes, the HOT 9 Play had a bigger battery, but the normal HOT 9 didn't. The new HOT 10 has a huge 5200mAh battery. With the efficiency of the G70 processor and the low-resolution display, you will get really good battery life with the phone. The only pain is you will need to be patient when charging it. There's no fast charger included in the box. Plus, you don't get USB Type-C and have to make do with the very old MicroUSB Port. I think this remains my biggest gripe with Infinix devices. At this price point, USB Type-C would be so good to have, especially with a device this powerful.
Thoughts on the cameras: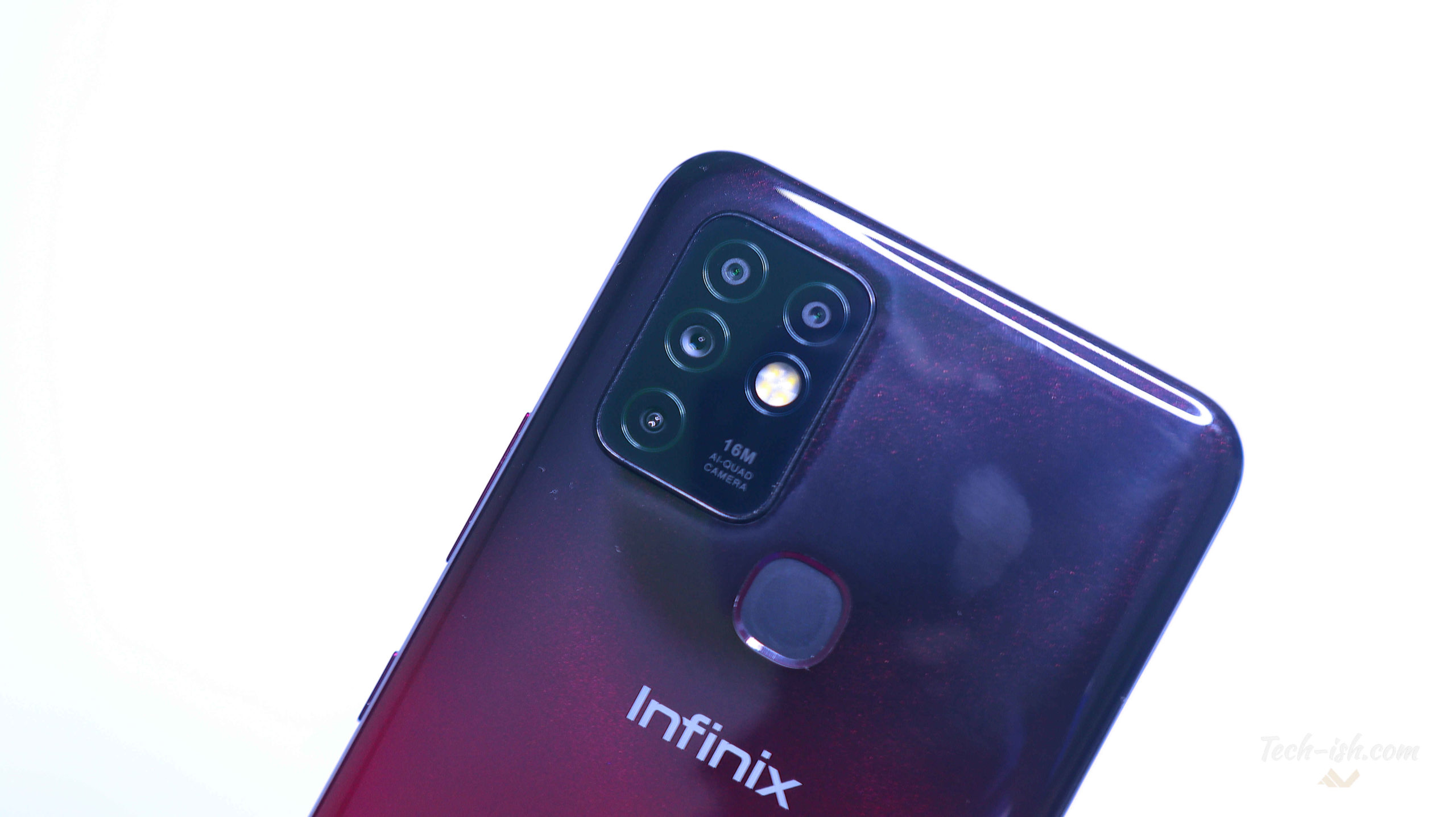 I think my best advice with all these phones launching with quad cameras is to ignore all the extra lenses and focus on the main lens. There's 4 cameras here, and the only one you will be using is the 16MP lens. I don't have much to say about it, it is just the usual to expect at this price point – takes reasonable pics in good lighting, fails in bad lighting, loses some details in processing, can take quite good portrait pics in good lighting, the selfies are quite good but the highlights are always overblown. Yes, that I believe sums up these cameras.
But here are samples I've taken for you to check out.
Closing:
This is a good device. I would recommend it to anyone who wants really good performance and doesn't mind having to disable some stuff, uninstall some stuff to do away with ads. You will get really good battery life with this phone. You will also be able to game pretty well.
Compared to competition, I think you can consider this device if what you care about most is a solid battery, with great performance. If you're not so keen on the cameras, or on the resolution of the display, you should go ahead and try this phone out. However, if you want a long lasting device that you'll use for a while, remember chances of getting upgraded to newer Android versions are slim – it has been long since Infinix sent out new OS upgrades, and the lack of USB Type-C also denies you the joy of carrying one charger for everything. But, you will definitely enjoy better battery life with the device over a longer period of time given the charger isn't one of these fast charging bricks that destroy batteries quickly.
What are your thoughts on the Infinix HOT 10? Let me know.
---
Video Review:
Infinix HOT 10 Specifications:
PRICE
KES. 13,999
Display
6.78 inch HD+ IPS LCD Panel
1640x720p resolution
Rear Camera
Quad Setup:
16MP + 2MP + 2MP + AI Lens with quad-flash light
Front Camera
8MP
Chipset
Mediatek Helio G70
GPU
ARM Mali-G52 MC2
RAM
3/4/6GB RAM
Storage
64/128GB Storage
eMMC 5.1
(Expandable Storage with dedicated Slot)
Operating System
Android 10 with XOS Skin
Battery
5200 mAh battery
Network
2G, 3G, 4G
Connectivity
Wi-Fi
Bluetooth
microUSB 2.0 with OTG
FM Radio
3.5mm audio jack
Colour options
Obsidian Black, Ocean Wave, Amber Red and Moonlight Jade
Others
Rear Fingerprint Scanner
DTS audio