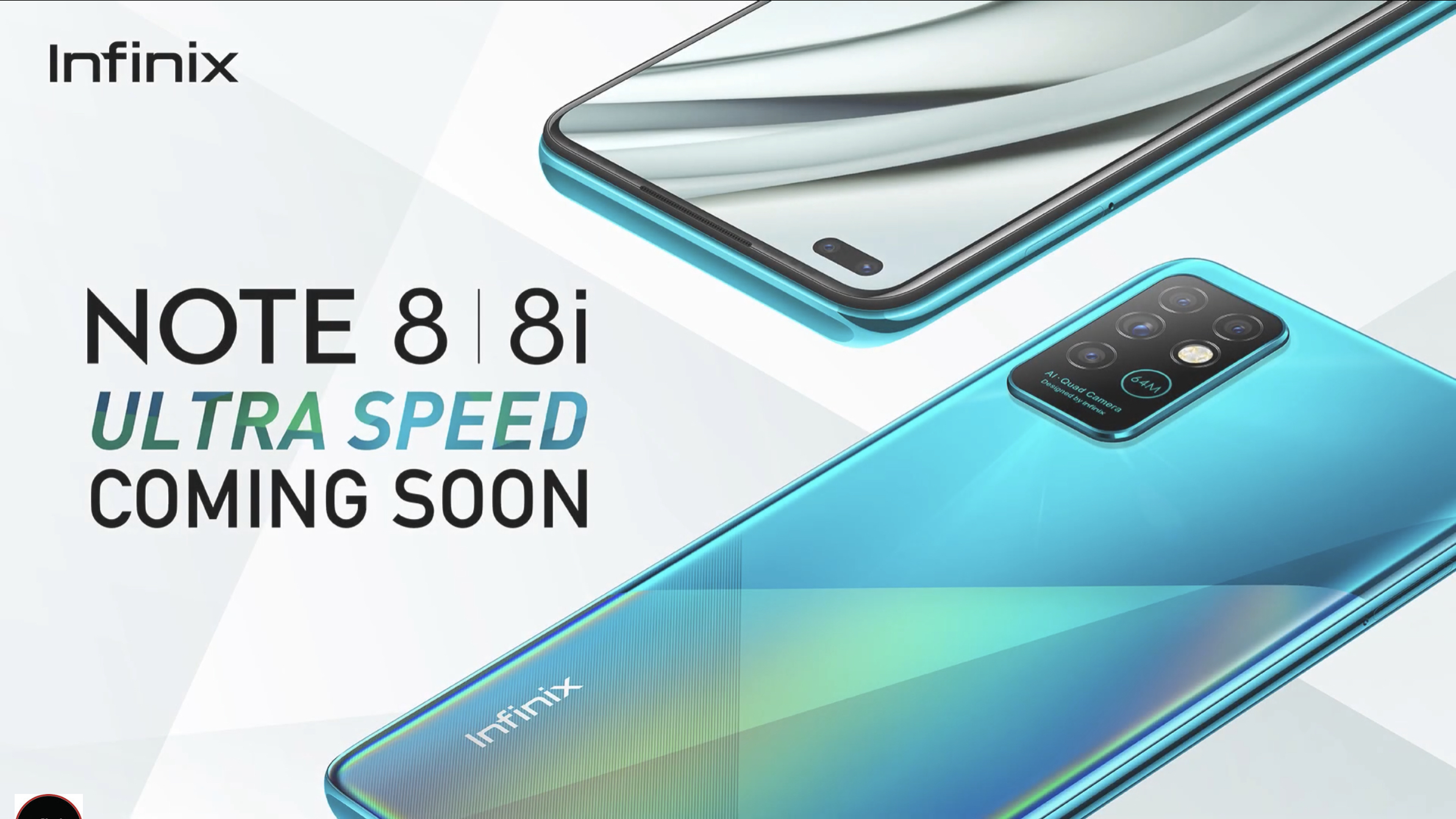 Update: Infinix NOTE 8 Unboxing
---
There are couple of things about Infinix this year that have changed:
First, their launch cycles are now every 6 months for their different series
Second, they're now packing serious processors, with more RAM
Third, they're really focusing on huge displays, though not FULL HD
Launch cycles:
The Infinix NOTE 7 launched back in April. That's just 6 months ago. And here we already are seeing news of the upcoming Infinix NOTE 8. We don't yet have information on when the device will launch, but given there's news already means it is coming soon. This is part of Infinix's strategy to just bombard the market with as many devices as possible. You'll probably get so many Infinix devices to consider if you want a phone at any budget below KES. 30,000.
Serious processors:
I know last year I really complained about the processors on most of the Infinix devices I reviewed. This year, things are much better for almost all the devices I've reviewed. They now come with more competitive processors. For everyone who is already wondering why I'm saying this yet they've not seen Snapdragon chips on Infinix phones this year, that won't be happening anytime soon because of cost. However, the Helio G-series from Mediatek are really good. And all the devices that have them have been good performers.
The G80 that will be on the NOTE 8 compares to the Snapdragon 710 processor. Yes, that's quite dated, but that was an expensive processor that was quite powerful. And here you will be getting the same performance on a budget device.
Take the Infinix HOT 10 for example, with the Helio G70 processor that's also on the Infinix NOTE 7, and just 3GB RAM, performance has been really good for a 14k phone.
Huge displays:
I don't think we've seen anything smaller than 6.5 inches this year from Infinix. All their devices are big, so everyone who prefers smaller phones has been left out. The NOTE 8 is expected to have a large screen, which means they could go with the same size as the NOTE 7 at 6.95 inches, or something around the same size. I really hope they go FULL HD with the NOTE 8.
Expected Specifications of the Infinix NOTE 8:
From stuff online, these are the expected specifications of the upcoming NOTE 8:
A huge 6.95-inch display hopefully full HD.
A huge battery probably 5000mAh or more
The Helio G80 processor
USB Type-C
Two models: Note 8 and Note 8i
6GB RAM and 128GB storage
64MP main sensor from image above pulled from advert
Dual front cameras as we've seen on the Zero 8.
What are your expectations of this upcoming NOTE. I want to see Infinix try out what they did with the NOTE 4 and have a version with a stylus. I also want to see what they did with the NOTE 5 where they brought in an Android ONE version that ran stock Android. That would be so good. Share your thoughts down below.