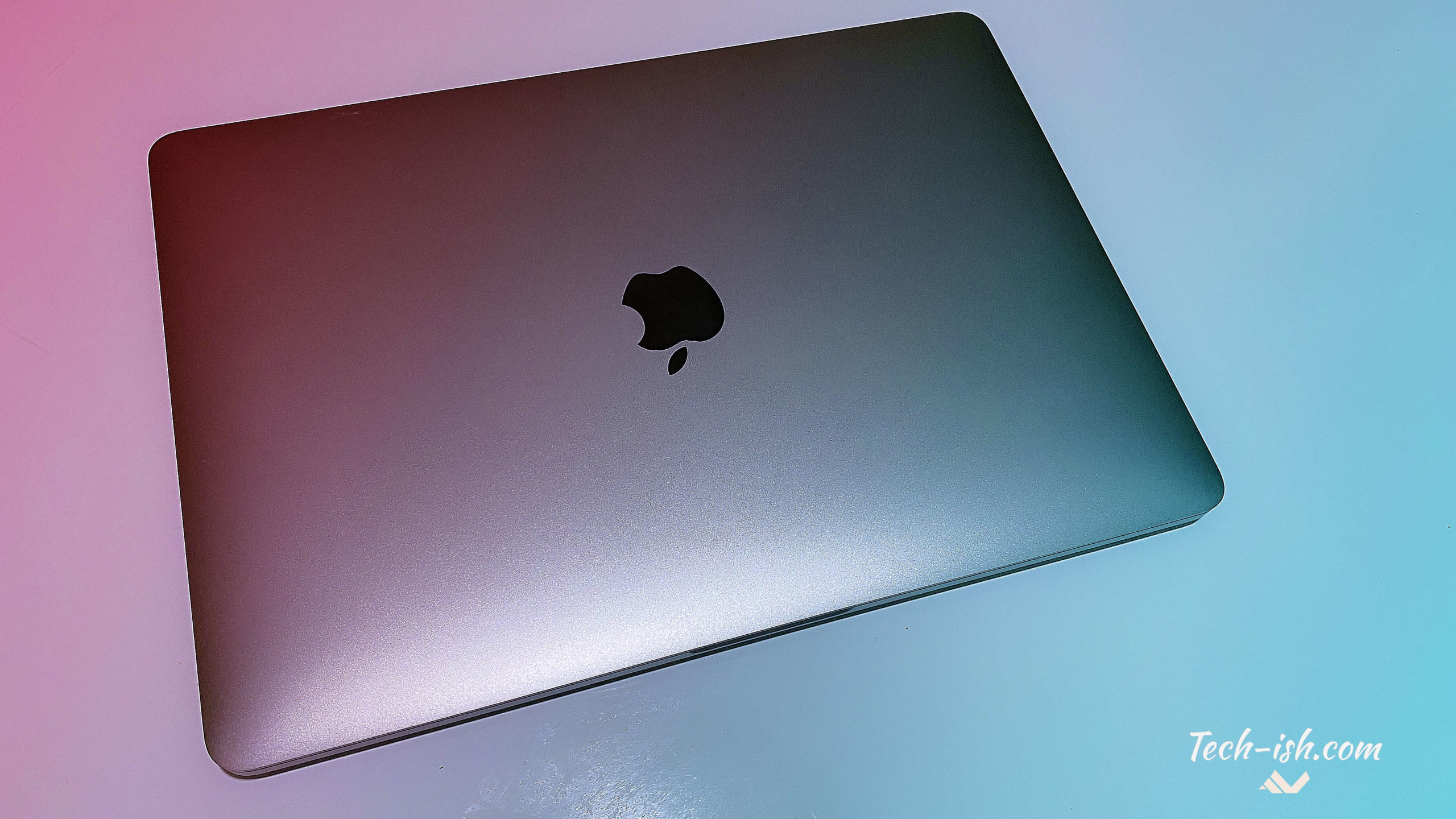 Whether or not you read through this whole review, your main takeaway should be this single sentence: This is the dream laptop I've always wanted. I think that sentence sums up my experience over the last few weeks I've used this as my main computer. I love it, I love it, and I think this is the biggest generation leap in the computing industry we've seen in recent times. If you think this is an overstatement, check out as many reviews of the new M1 devices as you possibly can find online. Weigh out the positive comments, versus the negative ones, and compare all that to the last generation of laptops. It is such a huge jump, everything else feels out of place and out of date.
If all you can read is one paragraph, I think that first one sums up the things I am going to be talking about on this review. I don't believe there's much I can add that hasn't been talked about by bigger reviewers than myself. The fact that you're reading this, I believe, means you've already watched lots of videos on the new devices, and already have seen the benchmarks, the comparisons, the battery tests, and what have you. If you haven't yet, finish reading this and get on to more reviews. You're welcome.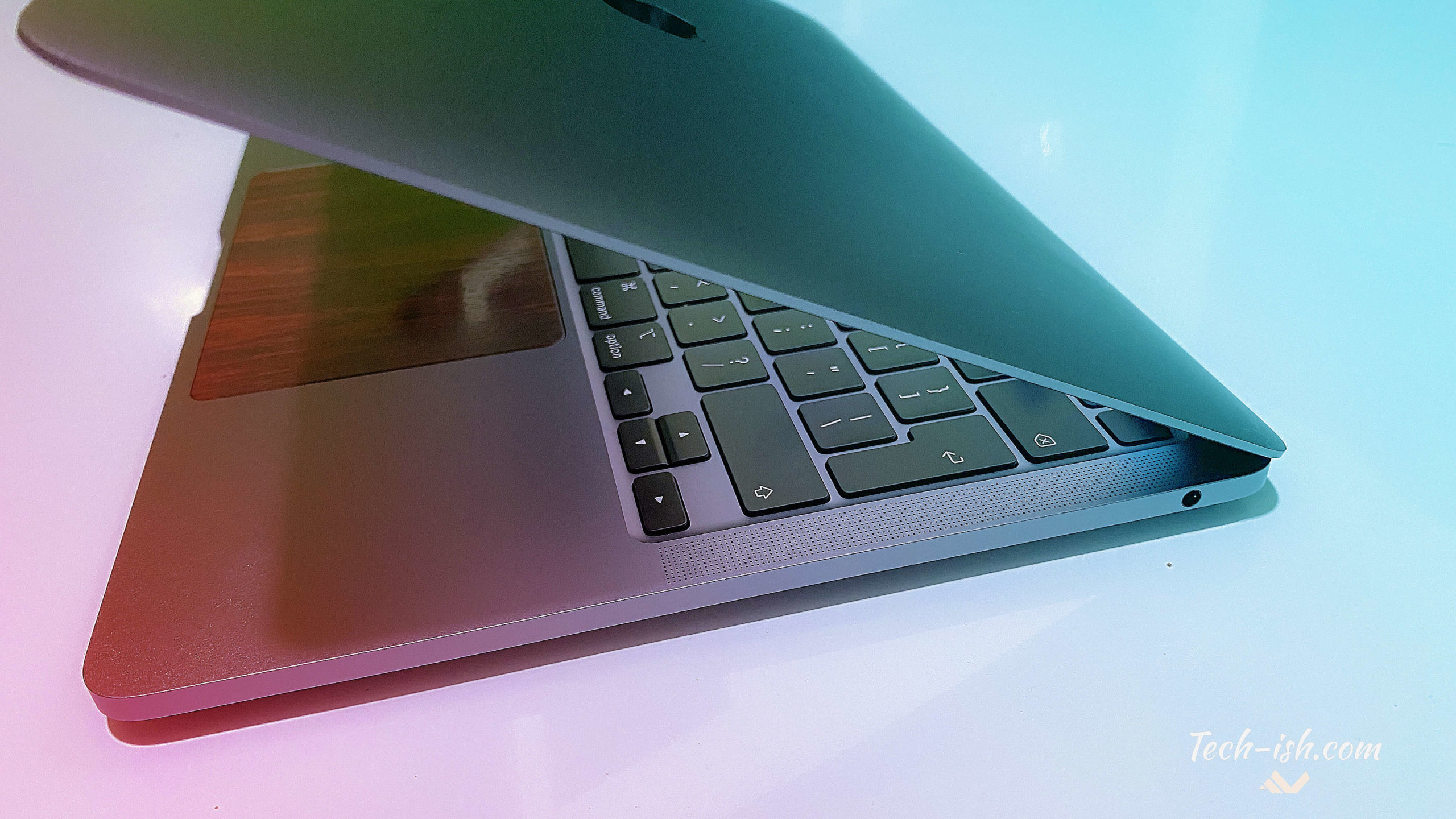 One more thing before diving in to why this is the best laptop I've ever used, let me straight out tell you YES is the answer if you're thinking of getting a new M1 MacBook. YES is the answer if you're thinking of picking the MacBook Pro over the Air. YES is the answer if you're wondering if you'll love your experience. Yes is the answer if you're a PRO user who would love to know if they should wait for an updated 16 inch MacBook Pro. Yes is the answer if you're wondering if most of your apps will work on the M1 devices. Now let's dive in!
Getting the M1 MacBook Pro:
Not so long ago (actually less than 2 months ago), I made the switch from my lovely Windows laptop to the Mac, you can read about my thoughts on the switch here. My first Mac was the 2020 two-thunderbolt, Intel i5, MacBook Pro 13-inch. I used it for less than a month before Apple launched the M1 Macs. I felt annoyed I hadn't waited. I felt annoyed that every reviewer was saying how good the M1s were. I had a brand new Intel Mac, yet everyone was saying how old, and how bad Intel-chip Macs felt compared to the Apple-chip Macs.
I badly wanted to try out the new M1 Macs, but I couldn't afford a new purchase. Then, luckily, someone decided to buy the Intel Mac from me, and naturally I jumped on to the M1 train. And… now I get it. I totally get the hype. No seriously, I don't want to say it is like night and day, but it is actually like night and day. And I am glad I got to use the Intel Mac, because honestly I wouldn't have had much to say had I not experienced that device.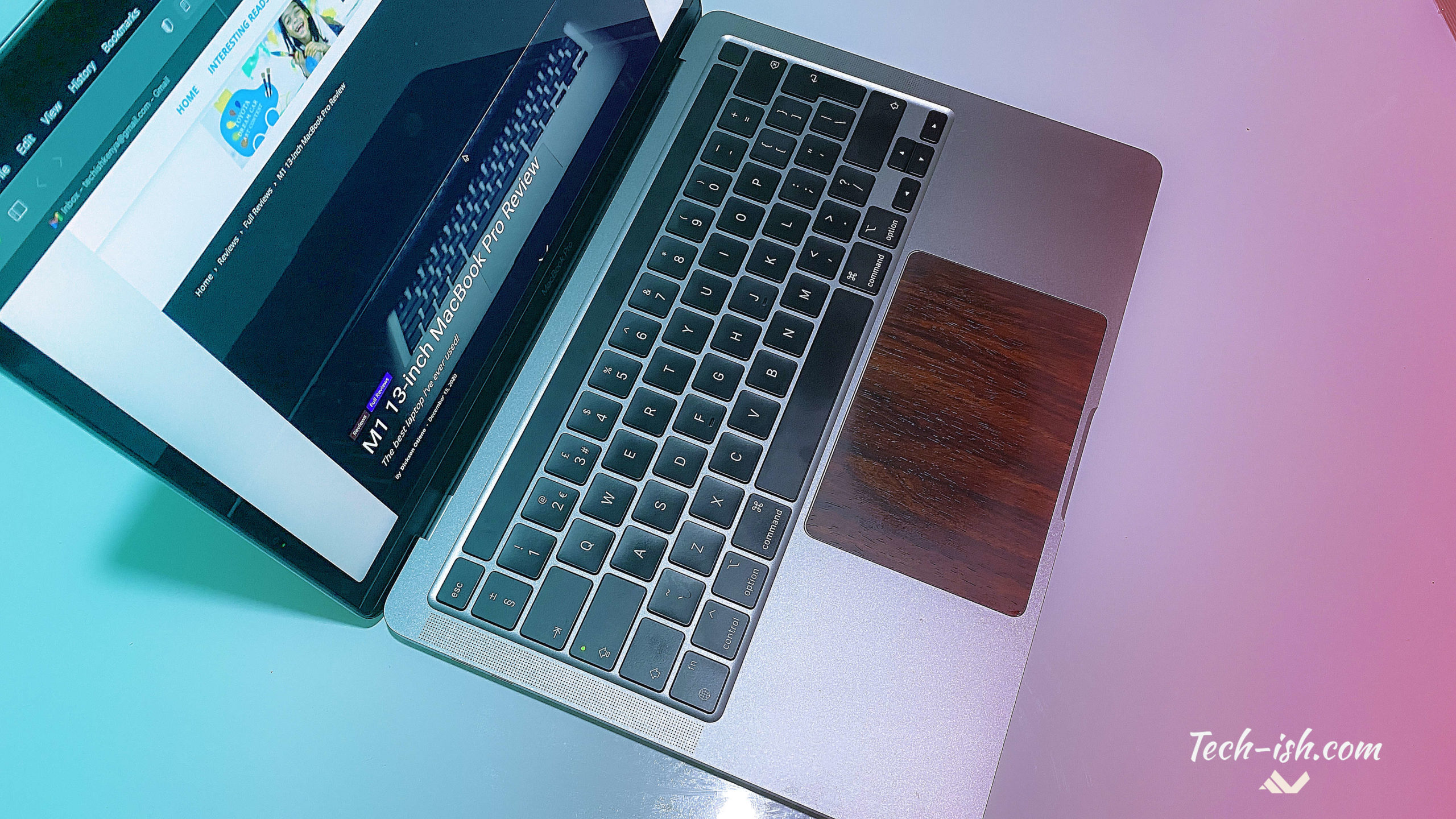 Let's be clear here, before you get me wrong. I loved my Intel MacBook Pro. It felt quite fast, it handled all my tasks easily, and made me way more productive than I was with my HP Windows laptop. I was not only pushing more hours on it without charging, but also doing more work since everything flowed easily. For example, editing videos was less of a pain compared to when on Windows, exports were way faster. Everything happened more smoothly, and way faster. Things that previously frustrated me like editing pictures were now way smoother and thankfully even more accurate thanks to the incredible display. I also felt like I had more tools at my disposal to create more, as that's what I describe what I do as. For example, I am even considering not paying for Microsoft Office as Apple already bundles in it's own Suite of Apps that give me the functionality I need. Such small things made me feel really good about my switch from Windows.
Imagine now, with the M1 MacBook Pro, I am getting all the above, but now the experience is way faster, and the battery life is double!
What's so good about the M1 MacBook Pro?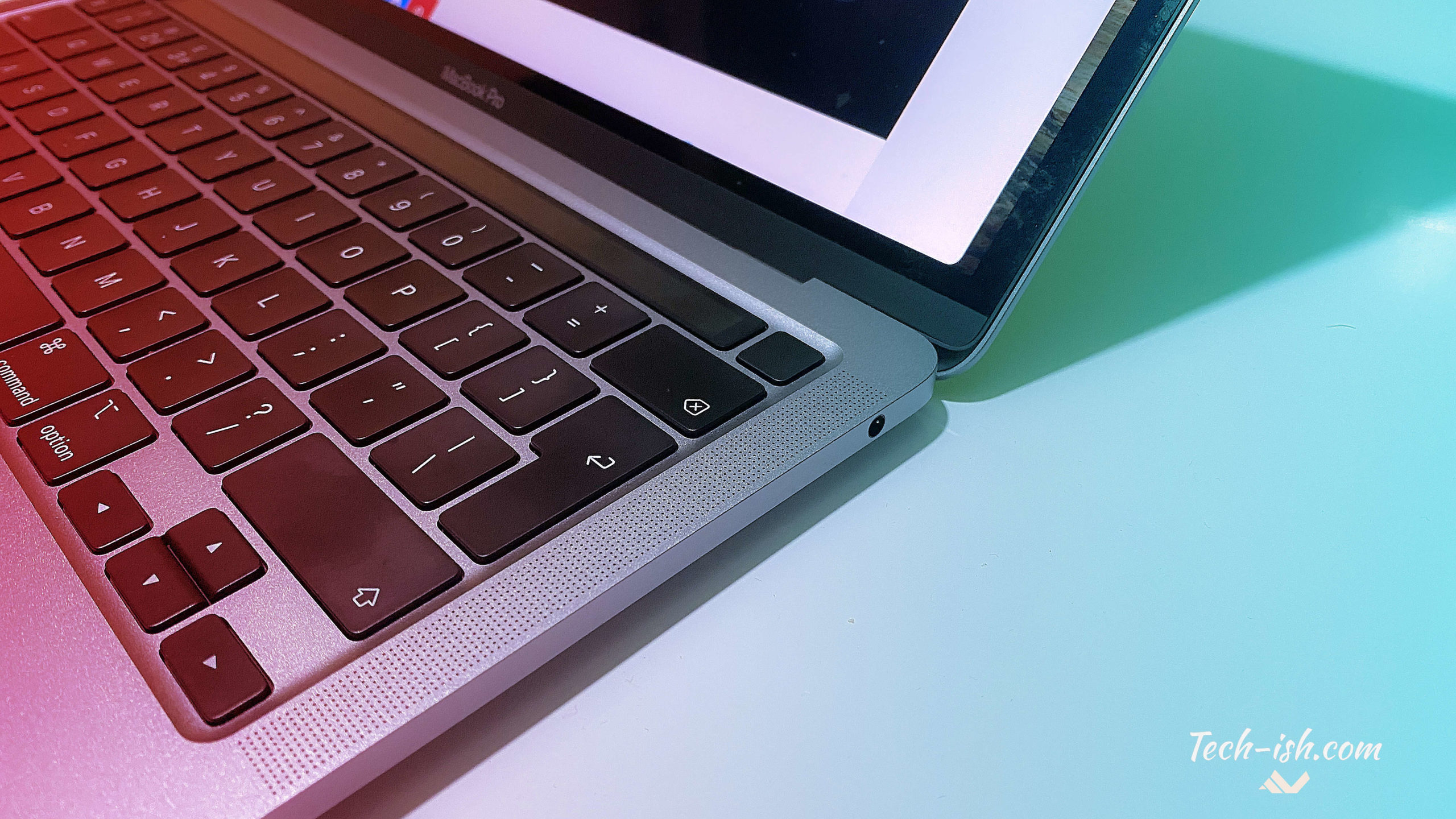 The build quality, form factor, and general hardware of the M1 MacBook Pro is the exact same as it was on the Intel MacBook Pro I had. They share the same screen sizes, same battery sizes, same cameras, same keyboards, same brightness levels, same number of Type-C ports, same chargers, and even have the same weight. The change is only in the chipset used, with some minor upgrades that come with that change. So you get support for WiFi 6 and support for USB4 on the Type-C ports.
While on paper it may seem like a small change – only the chipsets have been swapped – in real life, there's so much that's changing because Intel's x86 architecture is very different from the M1's ARM architecture. Thankfully, Apple has made everything so transparent to the user, everything that would be a sore is happening in the background thanks to Apple's translator called ROSETTA II that's doing all the hardwork letting users enjoy apps made for Intel's architecture, and apps now made for ARM architecture without noticing any differences.
The shift by Apple to its own chipsets has proved so many naysayers wrong. The expectations from a significant number of people were that a shift by Apple would mean while there would be slight gains in battery life, performance would take a serious hit and that initial users would face very many challenges with apps, and within their workflow. All that hasn't happened. Apple has proved that their chips are really powerful, draw way less power, and never heat up. Not a single day have I heard the fan on this laptop kick in to try and fight any heating issues. This is the quietest laptop I've ever used. It doesn't even warm up over time while using it.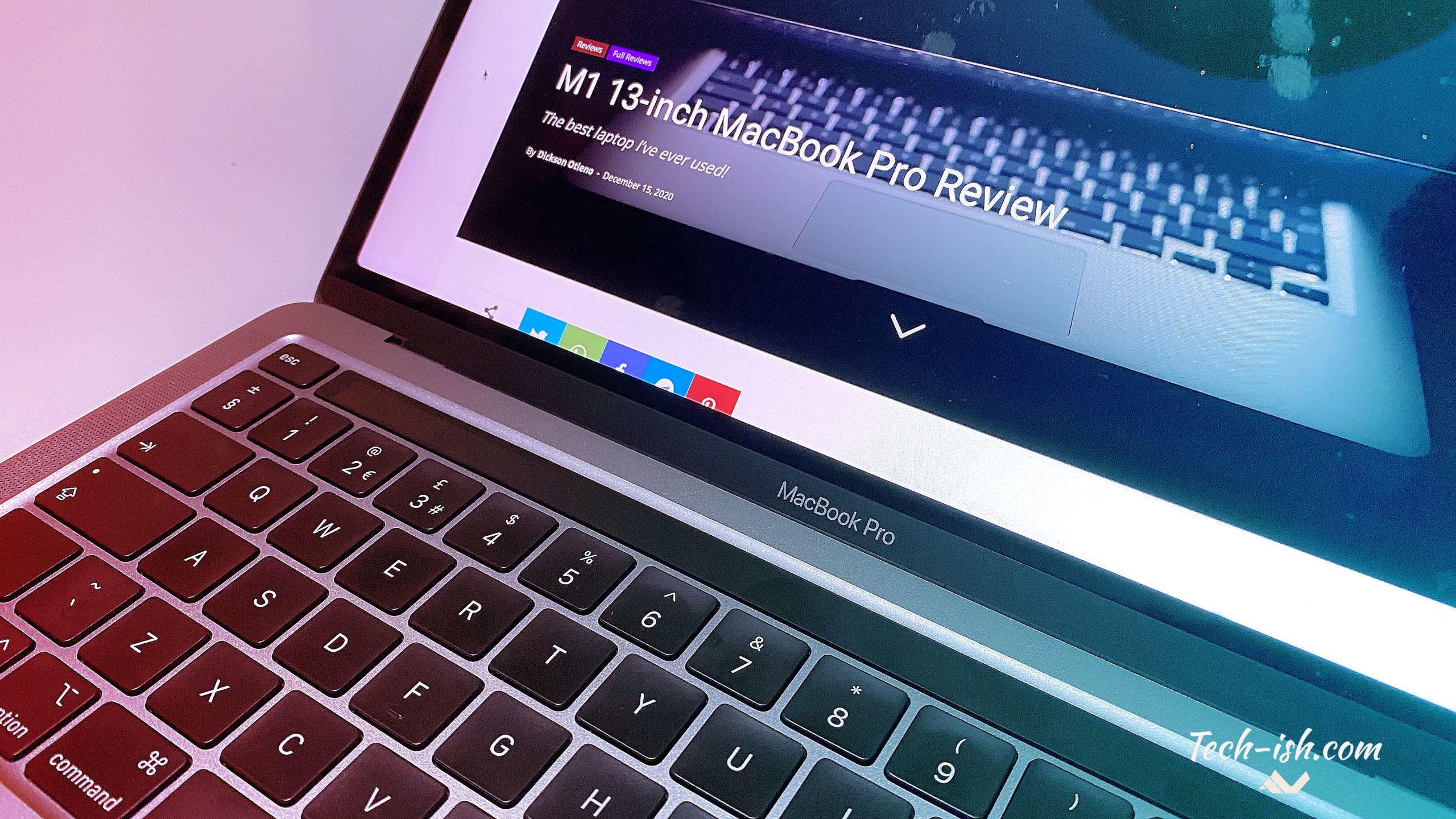 I've already said I didn't have issues with the Intel Mac for my workflow – which involves just lots of typing, and a couple of instances where I edit videos. The difference with the M1 Mac is that everything I use now loads way faster, and even exports of videos are much quicker. How best can I put it? Well… I've thought of this and the best explanation is something like this: For tasks I felt the Intel Mac needed more RAM to be able to manage, the M1 Mac handles with the same amount of resources much easily, and way faster. But that's not all remember… It is doing all these while drawing less power compared to the Intel chips hence the incredible 2X battery life on paper, but even way more in real life thanks to incredible standby time.
That's the reason I am able to type for hours on Apple's Pages and be shocked when I realise the battery hasn't gone below 96%. It is the reason why I can comfortably use my laptop for even 4 days without worrying it'll die on me. It is the reason I am assured I can travel without the charger because I know my laptop will have enough juice for the whole journey and back. And if you want proof, know that the far I am with this current review (from the first paragraph to now), the battery meter has only gone down by two percentage points. But I am not only typing continuously… no, I've watched a couple of YouTube reviews, I've opened a couple of webpages for references, and my Twitter is also open for the occasional look at what I and other reviewers have tweeted about the laptop. You can imagine all that for a two percent drop in battery, over a period of close to 1hr 45mins. Incredible.
Are all my Apps running okay?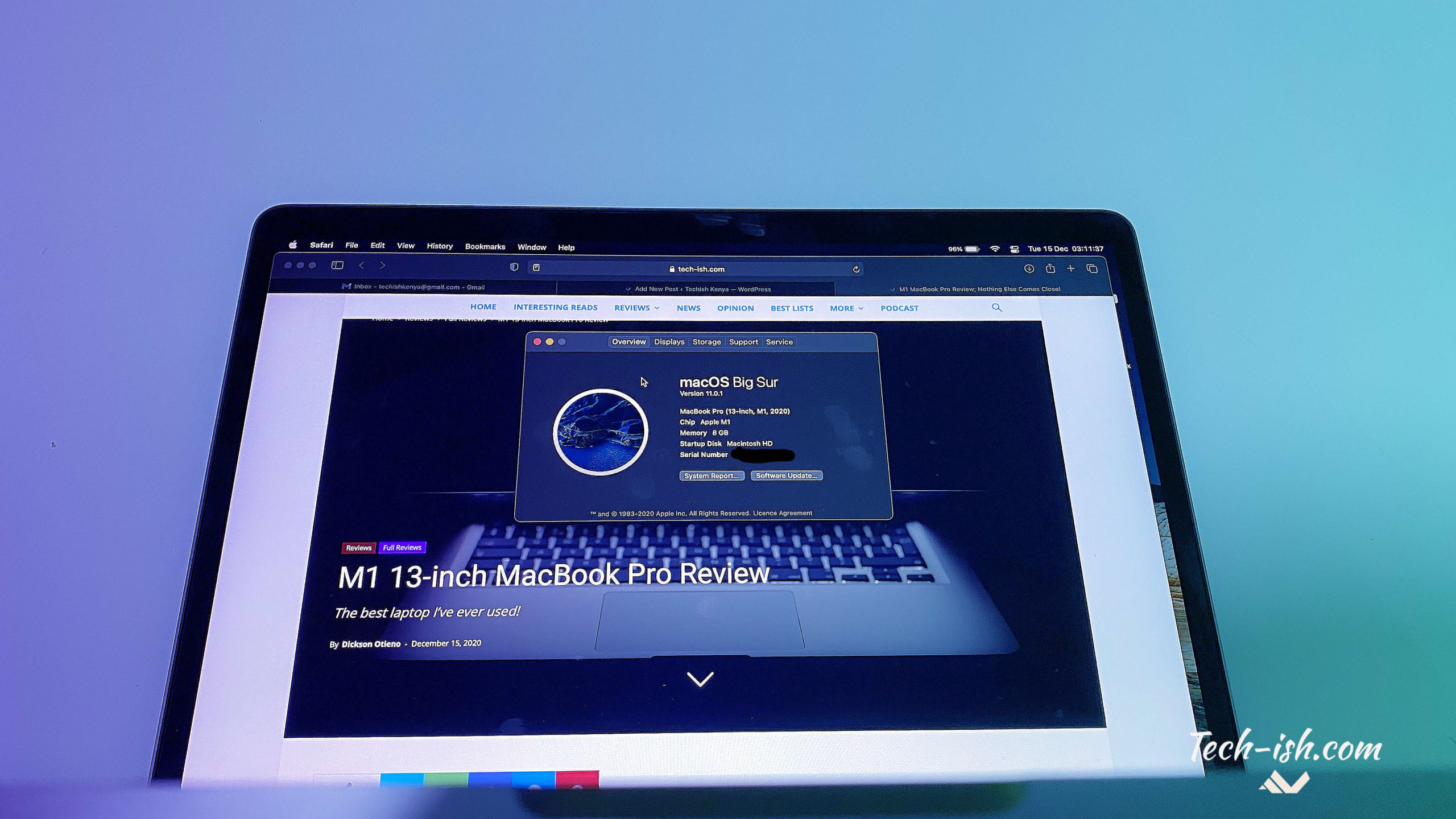 Before I tell you about the apps I use so that you tell me I should've just gotten the MacBook Air, let me say that I know I am not very Pro in the sense. I rarely push very demanding tasks. However, I got the Pro because I know the few instances where I push heavy work, I need that power. Also, since I love being unplugged, the extra battery life on the MacBook Pro is very welcome.
My most used apps are Apple Pages for typing up these blogs. Microsoft Word mainly for scripts I need synced, and Powerpoint and Excel mostly for Reports. A Browser with many tabs and windows open for researching articles, or reading stuff, or watching YouTube. The Polarr App for editing photos. Final Cut Pro for editing videos, and Apple Motions for helping with Titles and More in Final Cut. And finally, Apple Music and Apple Podcasts because I listen to lots of audio content.
Talking of audio, I am amazed I can go to any corner of my house and still have a strong Bluetooth connection with my headphones not losing the signal. This isn't something I can do with many of the devices I've used, including my TV, and while I never tried it out with the Intel Mac for some reason, it is something I've really loved, because it lets me walk around the house with my headphones without worrying I've gone too far from my laptop.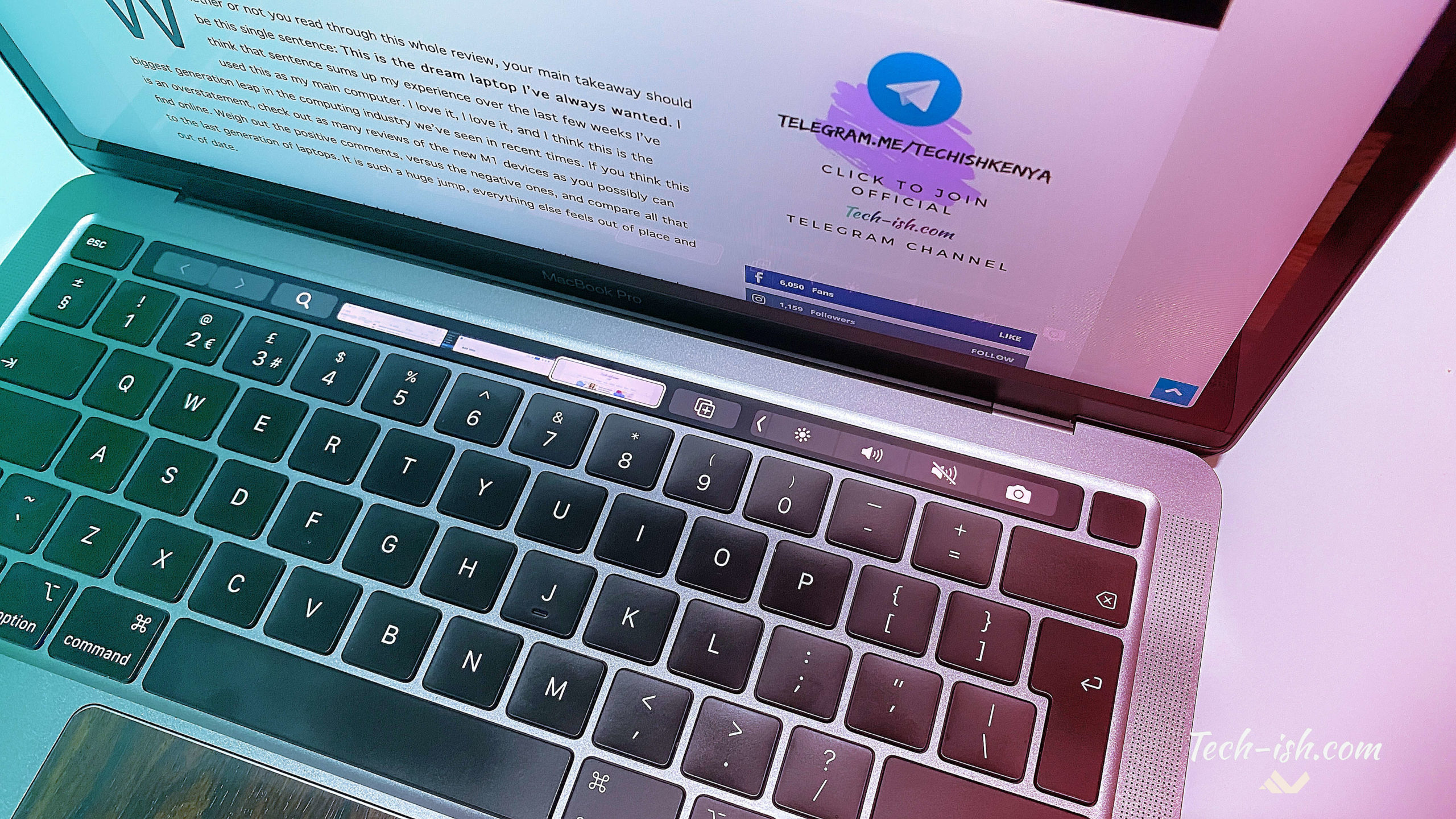 Everything I use is working okay. The ROSETTA II translation in the background serves the Microsoft Apps and the Polarr App quite well. I've not noticed any issues. In fact, app launches are significantly faster, except for the first time where I had to initiate the translation with ROSETTA II downloading and setting up in the background. If you're considering switching, check out fora online to see what people are saying about your daily used apps, to make sure they're compatible.
With the M1 Mac, I've shifted to the default Safari Browser from the Microsoft Edge browser because it not only feels smoother, but also handles battery life much better. I am not doing this permanently however. I will be back once Microsoft releases the M1 compatible version of the browser.
The Promise of more Apps from the iPhone and iPad: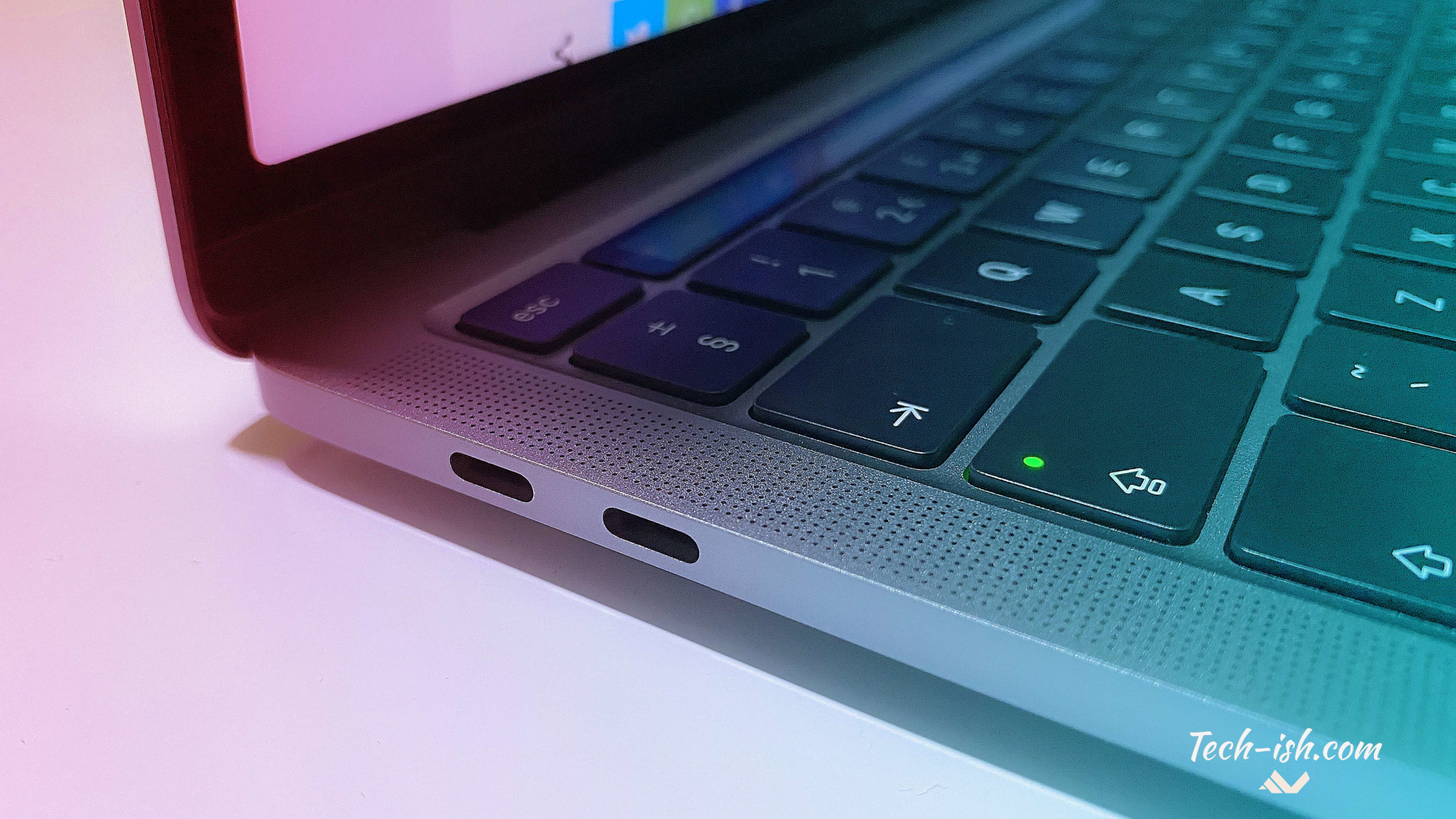 This is the one thing I've not tried and wasn't particularly interested in. I've seen on the App Store that I can search for iPad and iPhone apps and install them, but I am not in any way interested in any of the available ones – given that developers of apps one would need say Instagram, WhatsApp etc. have opted out of having them accessible on Macs.
I don't know what exactly is Apple's end goal for M1 Macs being able to run these other apps. With this move, the company is risking having its developers lose interest in building Mac-specific apps and instead opting to port their iPad apps. However, Apple may also be slowly hinting at touchscreen Macs coming soon that will probably take advantage of the already existing iPad and iPhone apps.
Would I want anything different?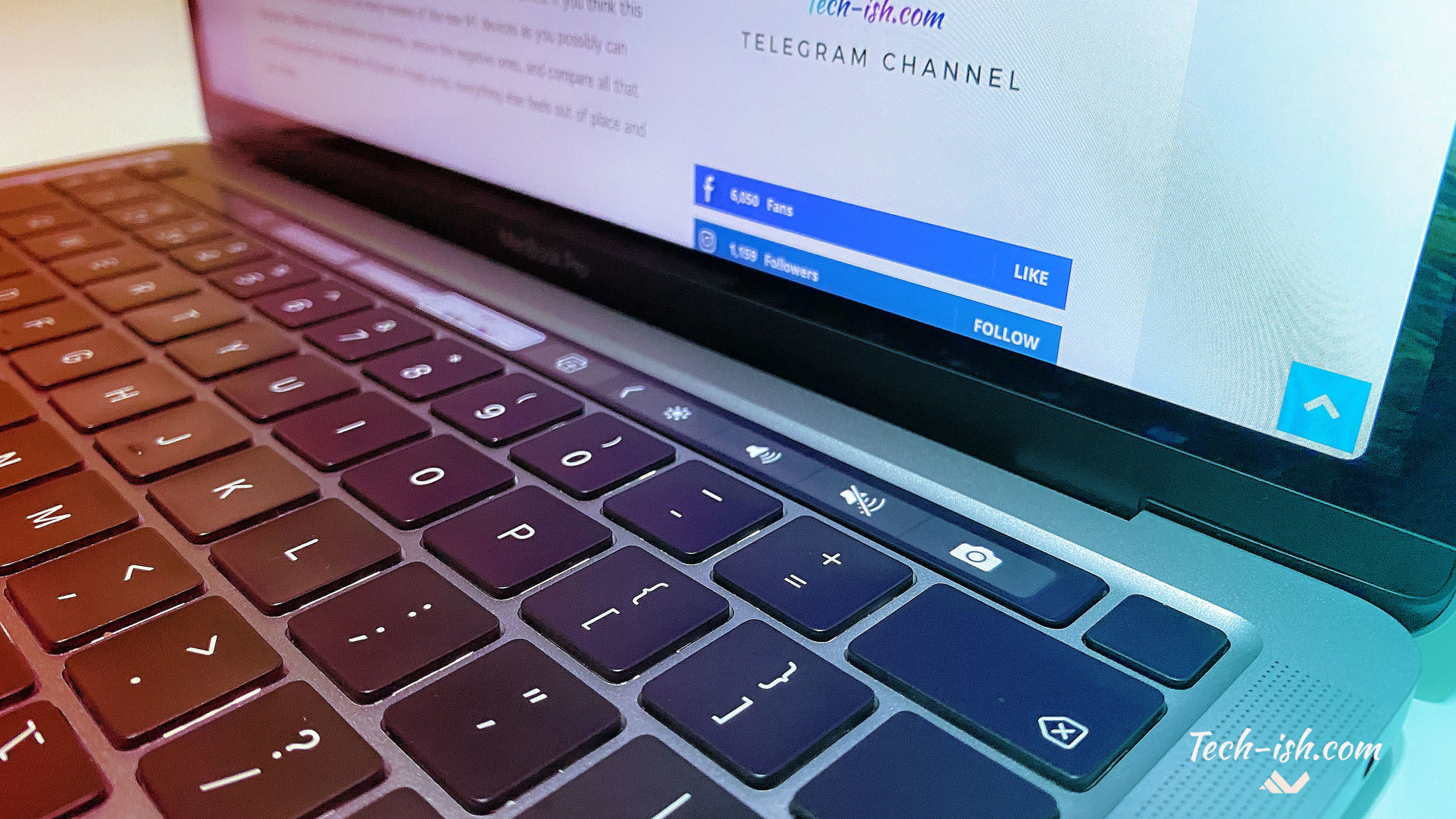 Normally, this is the section where I tell you about the things I don't like. However, unfortunately I can't think of any dislikes I currently harbour for this machine. I've had it for about 3 weeks now, and I can't point out any single thing I don't like about it. That's how much I love my experience with it. It's crazy!
I know if it were a review unit sent over by Apple perhaps one would say, I fear saying bad things about it so as not to destroy my rapport. That has never the case with all my review units, trust me. And given that I got this laptop myself, that's definitely not the case here either.
I can't say I'd want more USB Type-C ports, the two are enough for all my demands. I can't say I'd want a 1080p camera, I rarely make serious video calls that require that. I can't say I need a 4k touch display that rotates 360 degrees, because why honestly? I can't say the keyboard is bad, that had already been fixed. I can't say the trackpad is bad, because it is still the best. I can't say the Touch Bar is annoying since I am among the few who actively use and love it. But since I need to share about what I think should be different, I'll say this:
I hope Apple decides to include larger batteries since there can be more space in the same body size given the less demanding nature of the M1 Chip. That will definitely bring about even crazier battery hours. I want to get to a time when I can comfortably get a week of use, that would be crazy, but it is now definitely achievable. Imagine the 16-inch MacBook Pro with the 100Wh battery with the M1 chipset…
What comes next, Apple?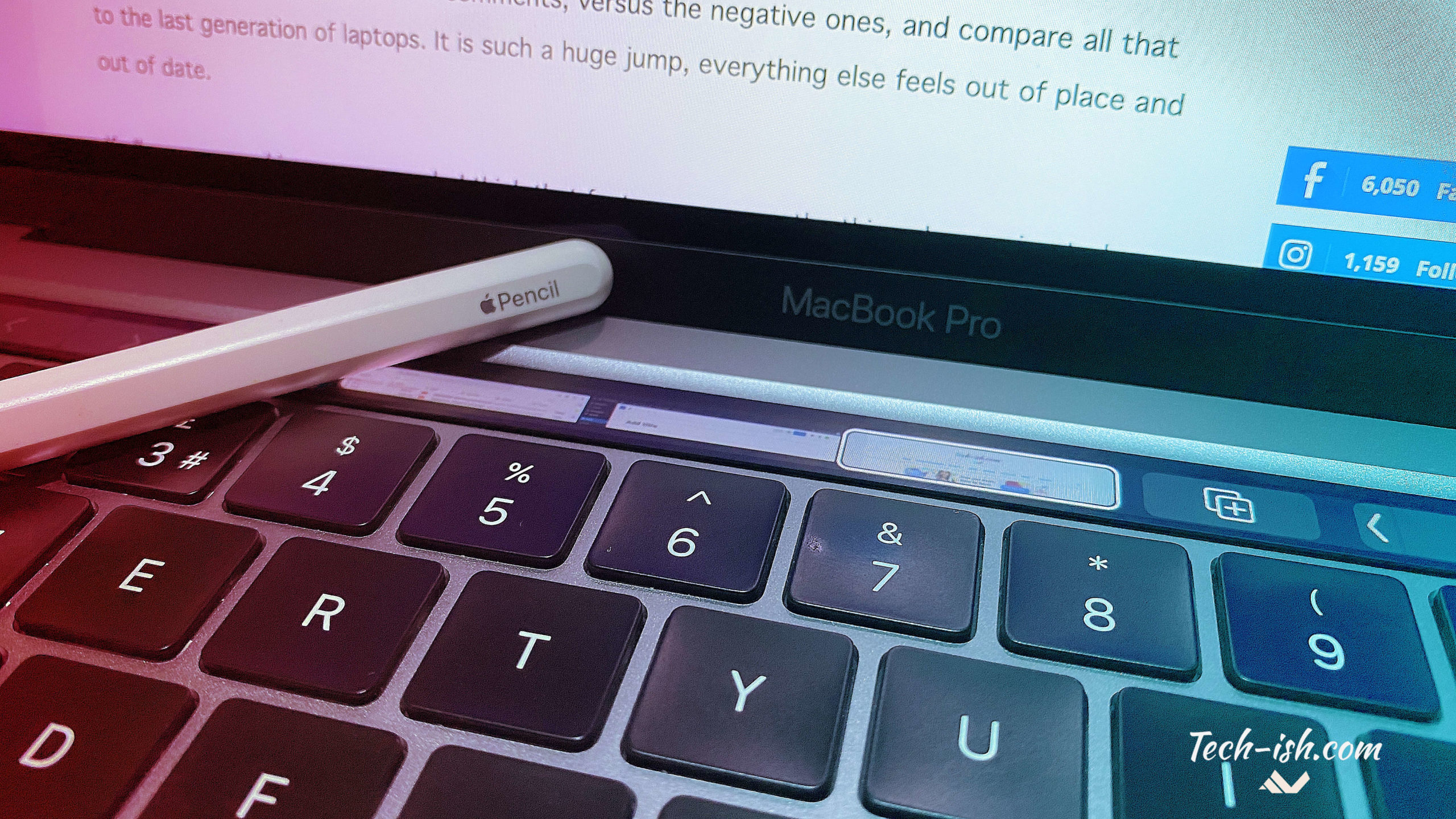 I already told you guys, I can't wait for the next gen Apple devices. I literally am so excited for what comes next. I hope it'll all be good. I want to see touch screen devices – something must be cooking somewhere. I want to see a refresh to the 12-inch MacBook that has been dead for a while now. I want to see what Apple does to future iPads now that we are here where those apps can run on the Mac. I want to see how all other companies react, and how battery life improves on Windows devices too.
I know some won't agree with this statement, but currently there's no 13-inch laptop I can compare the M1 MacBook Pro with. That's cutting across performance and battery life. I want to see the competition other companies bring in over the coming months. I want to see what AMD and INTEL will be doing with upcoming processors. I want to see significant leaps in different aspects across the tech industry, because whenever we see a fundamental change in tech, such as the one Apple has brought forward with its own chips, we can be sure that every company will be looking for an answer, and that things will be changing for good across the board.
Review
Display - 9.5
Design - 9
Performance - 9.9
Battery Life - 9.5
Charging - 8.6
Wow Factor - 9.9
Keyboard and Trackpad - 9
Main Camera - 6.5
macOS Experience - 8.5
Speakers - 8.6
8.9
Summary
The M1 MacBook Pro is the dream laptop I've always wanted. I think that sentence sums up my experience!