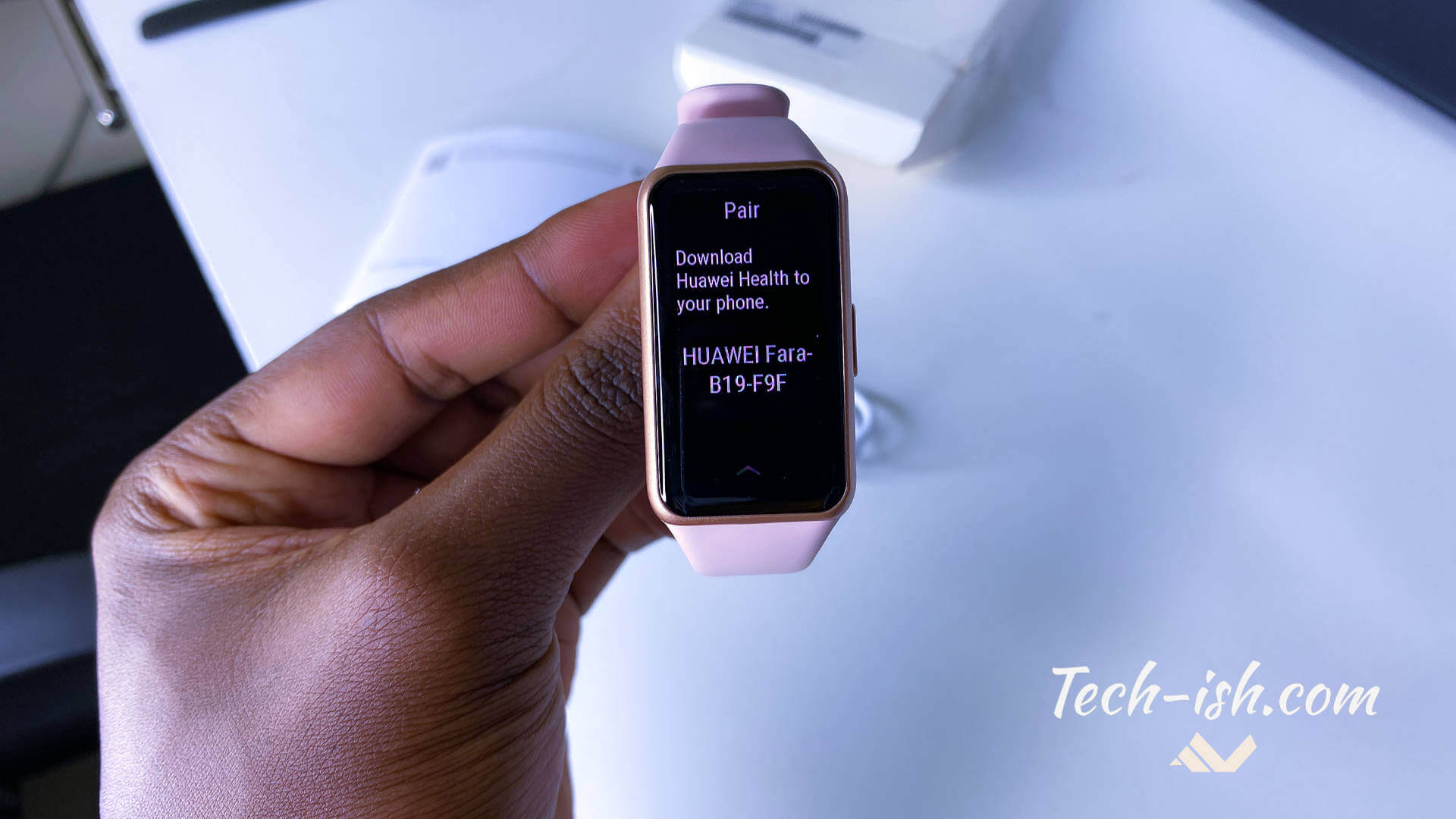 The Huawei BAND 6 will – from today – be retailing in the country for KES 6,999. Huawei promises a better, and enhanced design, two-weeks battery life, and health and fitness monitoring.
The Huawei BAND 6 is the company's first smart band to include a 1.47-inch AMOLED FullView display with a 64% screen-to-body ratio. This means you get more display on a much more ergonomic size.
Speaking of the new wearable in the market, Country Head, Zhujie said, "Supreme comfort and accurate health monitoring are crucial for smart bands. With this in mind, HUAWEI Band 6 adopts extremely high requirements on the design, materials, and various sensing technologies. It weighs only 18g, offering a lightweight wearing experience for all-day health monitoring. HUAWEI Band 6 is not only the first Huawei smart band that supports All-Day SpO2 monitoring, but also provides users with a full range of health monitoring features such as heart rate, sleep, stress, and menstrual cycle tracking. For fitness monitoring, the HUAWEI Band 6 supports 96 workout modes for professional data monitoring and analysis to help users exercise scientifically." 
Huawei explains that the fitness features of the BAND 6 bring a whole new experience to users. There are 11 professional workout modes such as indoor and outdoor running, cycling, and rope skipping, and 85 customised modes, including fitness, ball games, and dancing types, offering wide coverage of workout tracking.
Huawei also says that with the BAND 6's incredible battery life and lightweight design, it will provide users with essential and smart features for extended periods of time in various scenarios. The BAND 6 can also intelligently identify unfamiliar numbers, control music playback and remotely control your phone's camera shutter.
You can pick up the Huawei BAND 6 in Graphite Black, Amber Sunrise, Sakura Pink, or Forest Green colours.