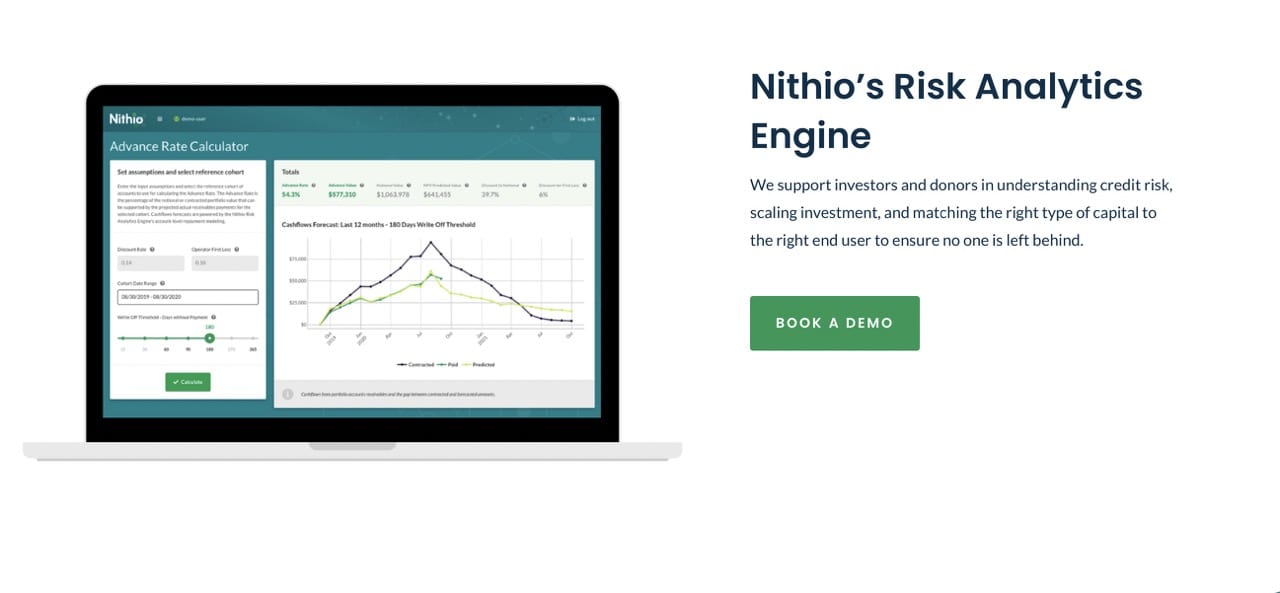 Nithio, an AI-enabled clean energy financing platform, has today announced the investment of $10 Million from the US Development Finance Corporation (DFC).
Strongly aligned with DFC's climate-focused investments agenda, this investment enables Nithio to scale its data-driven financing to impact more 3.5 million people by 2025 and drive climate change adaptation efforts in Kenya, Uganda, and Nigeria.
The investment, joined alongside FSD Africa Investments and EDFI-ElectriFI, finalized Nithio FI's first round of $23 million. Nithio FI is a blended finance, permanent capital vehicle that is purpose-built to mobilize capital at scale.  
Nithio continues to scale its lending operations in key growth markets. To date, it has invested in four high-impact off-grid solar and microfinance institutions in Kenya and Nigeria, including VEP, Rafode, Winock, and A4&T Power Solutions.  
The company has built a strong pipeline and looks forward to continuing to build strong partnerships with companies focused on providing solar energy for powering homes, businesses, and agricultural activities. These products not only bring clean energy access, they increase resilience to climate change.
"Nithio has created an innovative, data-driven solution that fills a large gap in the market to sustainably scale capital flows to the clean energy sector. By standardizing credit risk, Nithio's investments will have an outsized impact towards achieving universal energy access and combating the effects of climate change, said Bobby Pittman, Nithio Co-Founder and Founding Partner at Kupanda Capital"