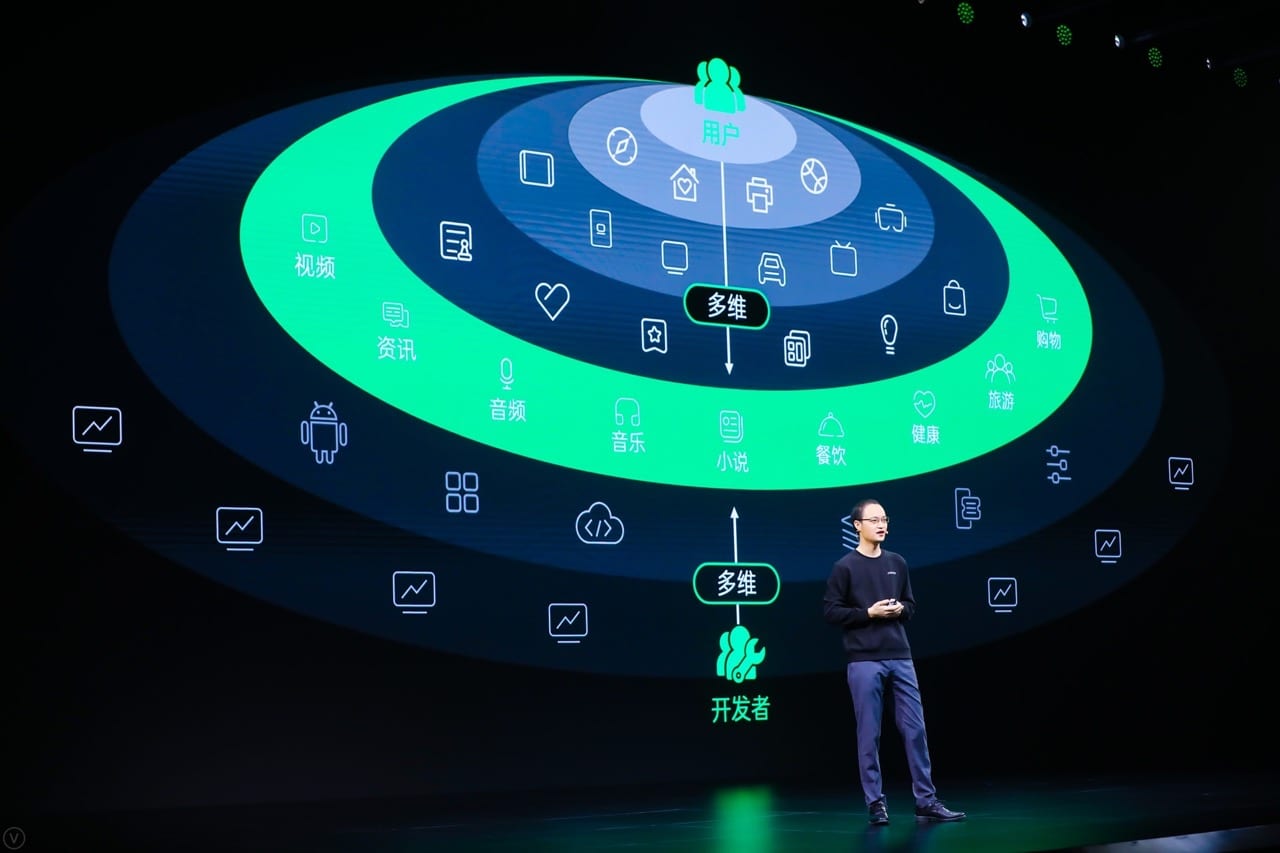 At the 2021 OPPO Developer Conference (ODC) with the theme "Building a better future together", the company introduced a series of technologies such as Omoji, Ray Tracing and heterogeneous computing. The company also launched brand new OPPO Health and OPPO Carlink Businesses.
"In an ever-connected world, the number of devices and services, as well as the ways of interactions are more and more diverse. Developers need to be able to support different usage scenarios and longer operation cycles," said Levin Liu, OPPO Vice President and President of OPPO Research Institute. "(we are) dedicated to empowering our developers to face the challenges and build a better future together for our users."
OPPO says it envisions building a user-centric ubiquitous service experience to create natural interactions between people and devices and seamless interconnections of multiple devices and make the service experience flow with people. This future requires enhanced visuals, efficient computing, and a close connection between different devices.
Omoji and Ray tracing:
For enhanced visuals, Omoji and Ray Tracing technologies can help developers bring life to apps and games. 
The company has brought AI-driven Omoji technology to ColorOS. Through deep learning models and powerful AI algorithms, it can capture and reproduce delicate facial expressions and become users' avatars in the virtual world.
Based on Vulkan API and built for the next generation of ray tracing enabled mobile hardware, OPPO ray tracing can reproduce details in the real world and enhance the user's viewing experience. The company has already concluded prototype development on mobile devices and plans to provide technology capability access to developers in the first half of 2022. Ray tracing technology has broad application potential in fields such as 3D live wallpapers, image filters, and AR.
Computing needs are becoming more and more constant and ubiquitous, and they need to be more efficient than before. The company launched a performance and power optimisation solution-heterogeneous computing, which can more efficiently utilise different cores, different threads, and different processors. By accessing OPPO's heterogeneous computing capabilities, developers can more easily solve application performance problems and make programs run faster and more efficiently.
OPPO Carlink:
Nowadays, people's homes and workplaces are full of devices, but cars are still not as connected. To bring ubiquitous service to reality means cars also need to be more integrated into people's digital life. The company introduced the Carlink solution, enabling numerous functions such as opening car doors and casting to car screens with smartphones. Through Carlink, the company will extend the ability to connect smartphones and cars to give developers easier access to develop car-related products. OPPO Carlink has already partnered with more than 70 companies. 
OPPO Health:
The company also officially announced the establishment of OPPO Health focusing on preventive medical care and lifestyle changes. Driven by sensors, algorithms, data, and biomedical engineering.
Founded in early 2021, OPPO Health Lab is a multi-disciplinary R&D team focusing on areas such as sleep, sports, cardiovascular health, and telemedicine. The company also announced a set of tools for collaborators from the health industry, "OPPO Health Research Kit," which can assist in data collection, analysis, and app development, designed to help collaborators with their unique health research and ultimately transform into an independent app in the company's health ecosystem.
The company says it adheres to the mission of "Technology for human, kindness to the world" and always invites developers and partners to work together in an open and win-win manner in the era of intelligent experience. The company says it aims to work with more developers to create diverse and seamless technology experiences for users around the world.