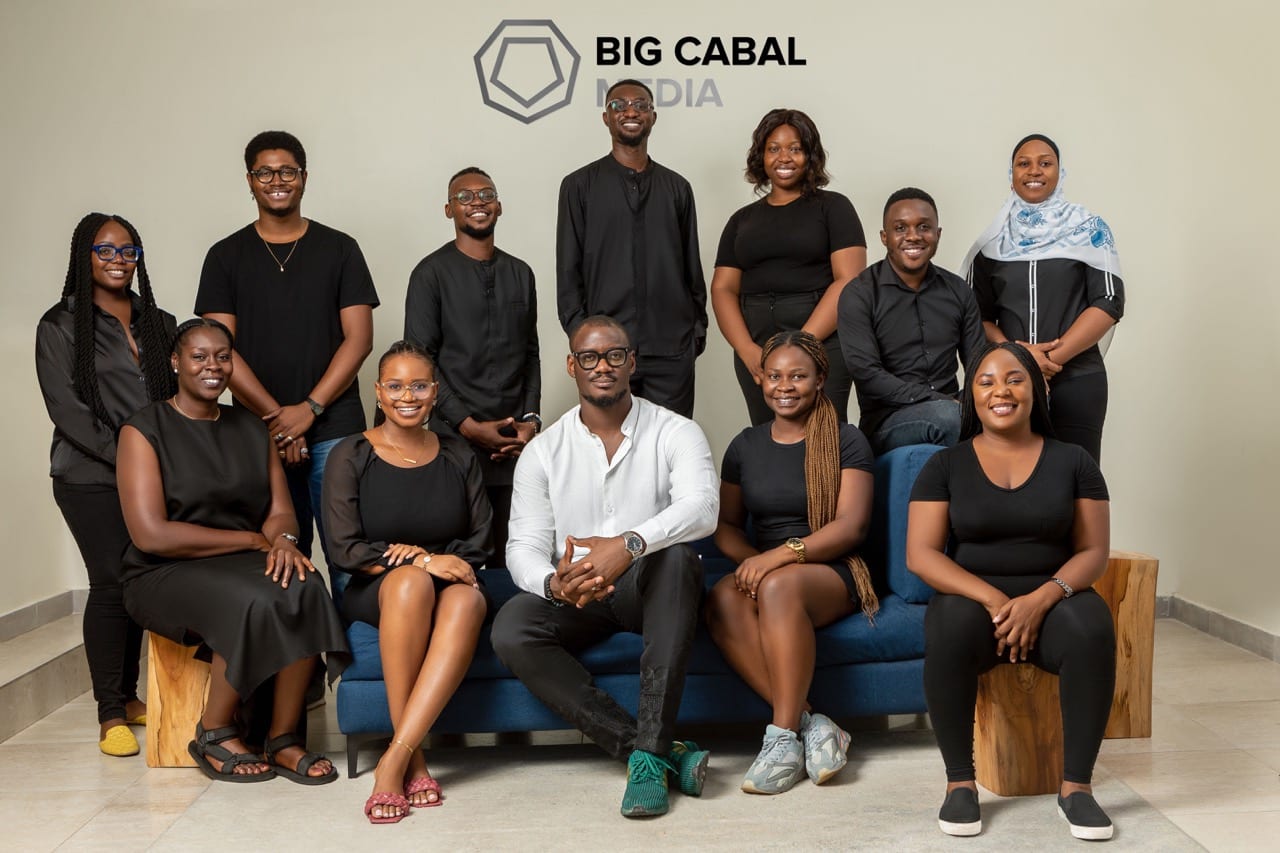 The parent company behind TechCabal and Zikoko, Big Cabal Media [BCM], a pan-African media company headquartered in Nigeria, has announced the close of its Seed Series fundraising round at $2.3million, led by MaC Venture Capital. This was with participation from Luminate, Unicorn Group, Future Africa and a range of angel investors.
BCM has previously raised about $620k in angel and pre-seed funding between 2016 and 2020.
BCM says the new raise will allow them:
Grow their audiences
Build out new technology products and
Further consolidate their position as one of the most important media and technology brands across Africa.
BCM has grown since launching in 2014 to be one of the most powerful media businesses covering technology and youth culture on the continent. The company says it publication Zikoko reaches over twenty million readers monthly.
TechCabal, its flagship publication, the company says, is perhaps the most important publication covering Africa's burgeoning technology ecosystem; combining high-quality reporting, daily newsletters and events that draw the biggest operators and investors together.
In addition to building content and news platforms, BCM has grown its services to include Cabal Creative, an in-house content studio that has produced content for global brands such as Google, Uber and Coca-Cola; and TC Insights, a data analytics consulting service focused on custom research, industry strategy and digital transformation projects.
African startups raised an estimated $4.7bn in 2021, with fintech startups receiving approximately 63 per cent of that volume. Digital media has not been a big part of that funding equation, despite Africa having one of fastest-growing digital media sectors globally, with millions of Africans coming online for the first time looking for original and engaging content tailored for their needs.  
What they said:
Speaking on the business opportunity and this funding round, CEO Tomiwa Aladekomo says,
"Africa is seeing explosive growth across its tech industries, and content is a critical component of that. Today, Big Cabal Media (BCM) leads the most engaging conversations around innovation, entrepreneurship, culture, and all that matter to a dynamic, growing continent. Our publications, TechCabal and Zikoko are some of the most exciting digital media brands anywhere in Africa, and we've shown real capacity for business innovation in growing the business and launching new units like Cabal Creative and TC Insights. We're thrilled to have new funding and partners who recognize the opportunity to build a truly global media and technology operation from Africa. This round will allow us to invest deeply in technology products and our own tech stack, video production arm, and growing our reach across and beyond the continent." 
"We're proud to enter this chapter with Big Cabal Media, as we fully believe in its massive potential for further success, scale and global impact," said Marlon Nichols, Co-Founder and Managing General Partner of MaC Venture Capital, the lead investors. "Investing in Africa's booming digital media sector aligns perfectly with MaC's mission of supporting exceptional entrepreneurs building valuable technology companies that leverage shifts in cultural trends and behaviours. I have no doubt that BCM will seize this unique opportunity to continue leading conversations in culture and helping digital consumers access the information that matters most to them."
Dr. Akintoye Akindele, Chairman of Unicorn Group, follow-on investors in the round,  said,  "since inception, Big Cabal has created original content that engages and resonates with audiences. This is reflected in its position as one of the best recognised African digital media brands globally. This seed series raise led by MaC Venture Capital positions the company to scale across the continent, deepen its technology stack, and diversify its brand & product offering to cater to Africa's youthful & growing digital natives. We are excited by this next phase in Big Cabal's growth."