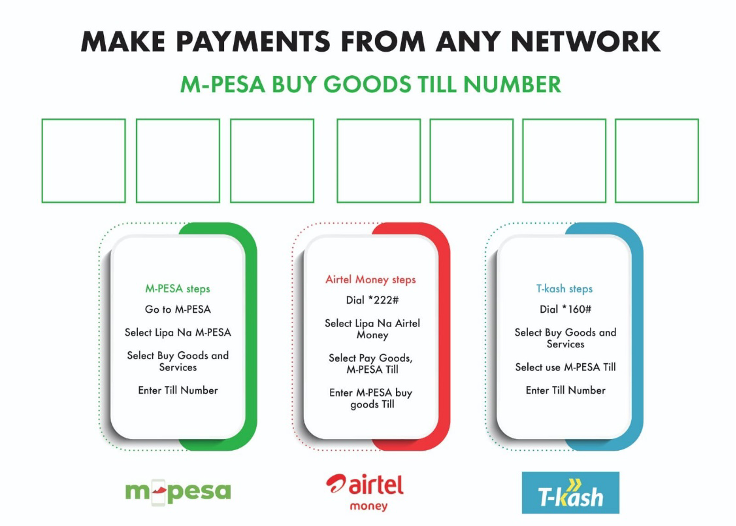 In line with the principles of the National Payments Strategy, that was launched by the Central Bank of Kenya in February, the first phase of mobile money merchant interoperability is now underway. In this phase, Kenyans will be able to make mobile money payments to M-PESA Buy Goods Till from any network.
Do note that this works only with M-Pesa Buy Goods Till Numbers. Not with Pay Bill numbers. It's not clear why. We've been able to make payments using NCBA Loop directly from bank to Till Numbers and Pay Bill numbers.
In the second phase, we will see the ability to make payments from M-Pesa to Till Numbers on other networks. So Airtel Money and T-Kash customers will be able to pay to Lipa na M-Pesa till numbers.
The move is meant to enable customers from either mobile money service – namely; M-Pesa, Airtel Money and T-Kash – make payments to any merchant's till numbers. This is meant to boost adoption and increase the convenience of making cashless payments.
Through this process, the Central Bank hopes to build Trust, Security, Usefulness, Choice and Innovation.
The "Choice" part is very important. And it's a thing I've debated on with different articles published on this site. Over the years, Safaricom has done a pretty commendable job allowing them to grow to control 99% mobile money market share. There's no chance, really, for any company to build something that big right now. However, we cannot have the country's whole payment system controlled by one company. We need to find ways to ensure other options exist.
Proper interoperability is the best way to bring in the chance for other platforms to develop. However, these companies – Airtel and Telkom – have to do a lot more to now build their platforms to be as good, as convenient and as widely adopted as M-Pesa.
This development also allows for innovation to happen in the sector.
With the new announcement, the main company benefiting remains Safaricom – for a while. They now stand to have more people using their platform, and more viewing it as a defacto payment means. I say for a while because Safaricom and M-Pesa are becoming separate entities in the coming months. So really it's M-Pesa Africa – the new entity – that will be benefiting from these developments.
What they said:
Safaricom's CEO, Peter Ndegwa said, "Safaricom is delighted to partner with other industry players on this exciting innovation to empower mobile money customers in the country to make payments through Lipa Na M-PESA. This partnership builds on the successful rollout of mobile money interoperability making it possible for customers to send and receive money from any network in the country."
Airtel Kenya CEO, Prasanta Das Sarma said, "I am delighted to see Kenya take this big step to enable customers make payments to mobile money merchants, irrespective of their mobile money provider. Our customers will also experience a dynamic, secure, convenient, and more affordable digital payment ecosystem for personal and business payments."