News
Safaricom announces plans for M-Pesa for Kids, and Virtual Online Card
Safaricom has today shared its full year results for the year ended 2021/22. The company has reported Earnings Before Interest and Taxes (EBIT) of 114.3 Billion which marks an 18.8% increase YoY.
We have compiled a thread of the important numbers from the full results announcement. Check them out here:
During the announcement, Safaricom CEO outlined plans for two products they are looking to be adding to the company portfolio in the coming year. These are:
Virtual Cards in partnership with VISA
M-Pesa Junior for kids between 10 and 18 years
M-Pesa Virtual Card:
In April of 2020, Safaricom and VISA announced a partnership for what was described as a new "global payments platform".
VISA at the time said: The partnership will cover over 24 million M-PESA customers, more than 173,000 Lipa Na M-PESA merchants from Safaricom and more than 61 million merchant locations   throughout Visa's global network, and over 3.4 billion Visa cards  in more than 200 countries and territories , subject to regulatory approval.
The announcement by Safaricom CEO today saying, "With support from our regulators and partners, we are working together to deliver innovative products in the new year such as the VISA virtual card by M-PESA GlobalPay to support international online payments," it now seems everything is set, and we may finally see the fruits of the partnership.
The M-Pesa VISA virtual card will be a game changer allowing customers to do a lot from buying stuff online both locally and internationally, avoiding the need to have a bank account to access debit cards, avoiding transaction charges when toping up debit cards, handling money from one point, and much much more.
Years ago, we saw a VISA Airtel Money card. That was also tied to your mobile money balance, as we expect the M-Pesa card to be. However, the Airtel Money card was a physical card. The M-Pesa one will be a virtual card. We are not sure if it will be tied directly to your M-Pesa balance. Or if it will be a sub-account on your M-Pesa (akin to Pochi la Biashara) or another wallet for your to top up money to.
M-Pesa for Kids Under 18 years: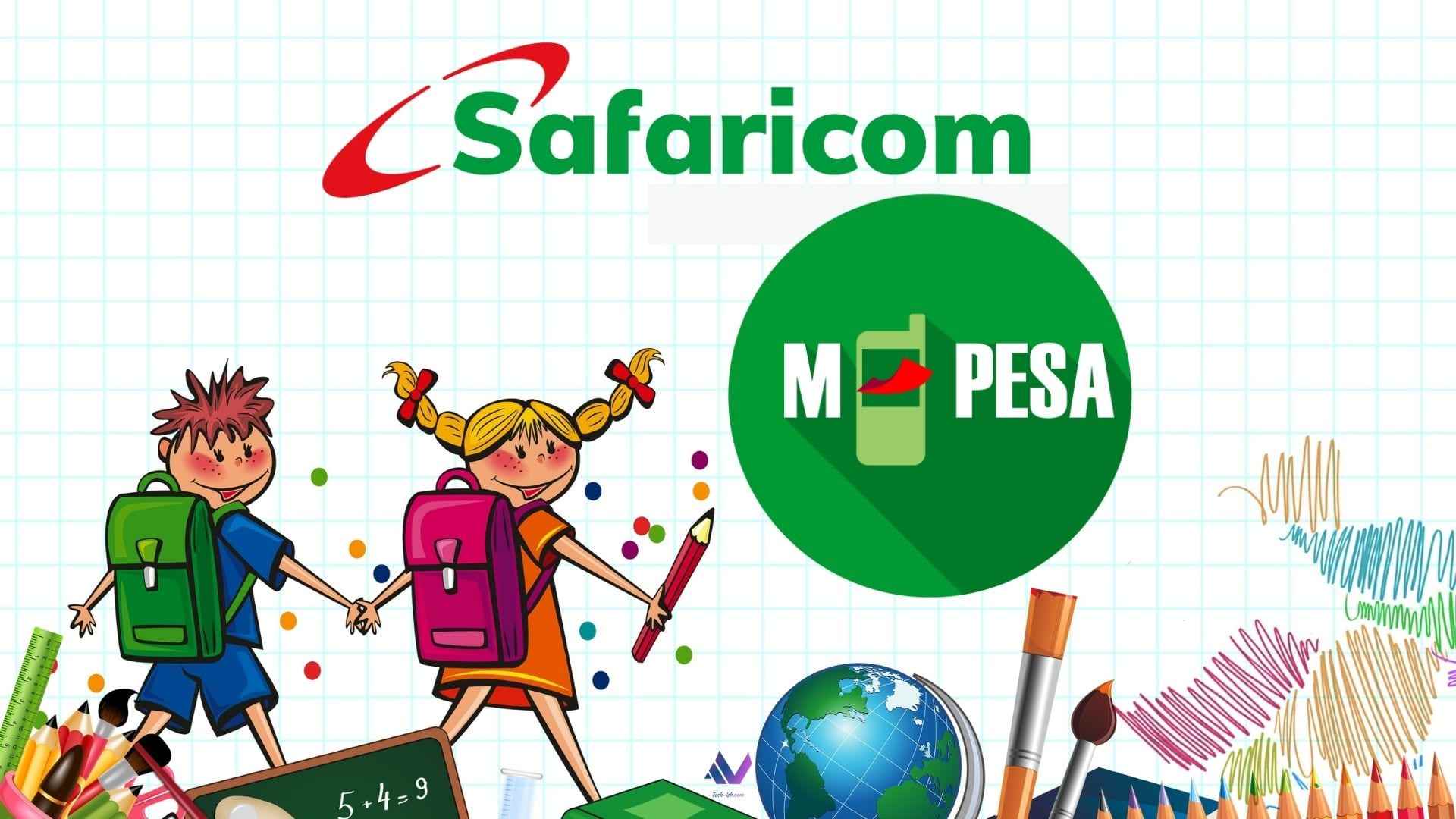 The Safaricom CEO has also announced plans for M-Pesa for kids under 18 years. This seems to be already setup and only waiting for regulatory approval.
It may sound odd, but M-Pesa is already posting profits bigger than most Banks in the country. Many of banks already have savings accounts for kids, and I believe this is sort of a similar thing Safaricom will be trying here.
However, unlike the solutions offered by banks, M-Pesa for kids will be readily useable, and functional. We live in a world where we rarely handle cash, if at all. Also, kids are increasingly handling smart gadgets and smartphones. I think M-Pesa is targeting having a way for kids to handle their little finances whether at home or at school.
So instead of giving a kid cash, you can send it to their SIM card – which is of course registered under your name. This way you can not only handle things cash free, but can also properly plan and see their spend.
Kids can use their M-Pesa as pocket money in school, or in whichever way they need while at home, or away form home.