How To
M-Pesa Global; How to send money internationally
There's a lot of things the mySafaricom App and the M-Pesa App allows you to do if you're a Safaricom customer. One of those things is sending money from your M-Pesa to people across the world. This can be done in three ways, under M-Pesa Global section:
Sending to Mobile Number
Sending via Western Union
Sending to Bank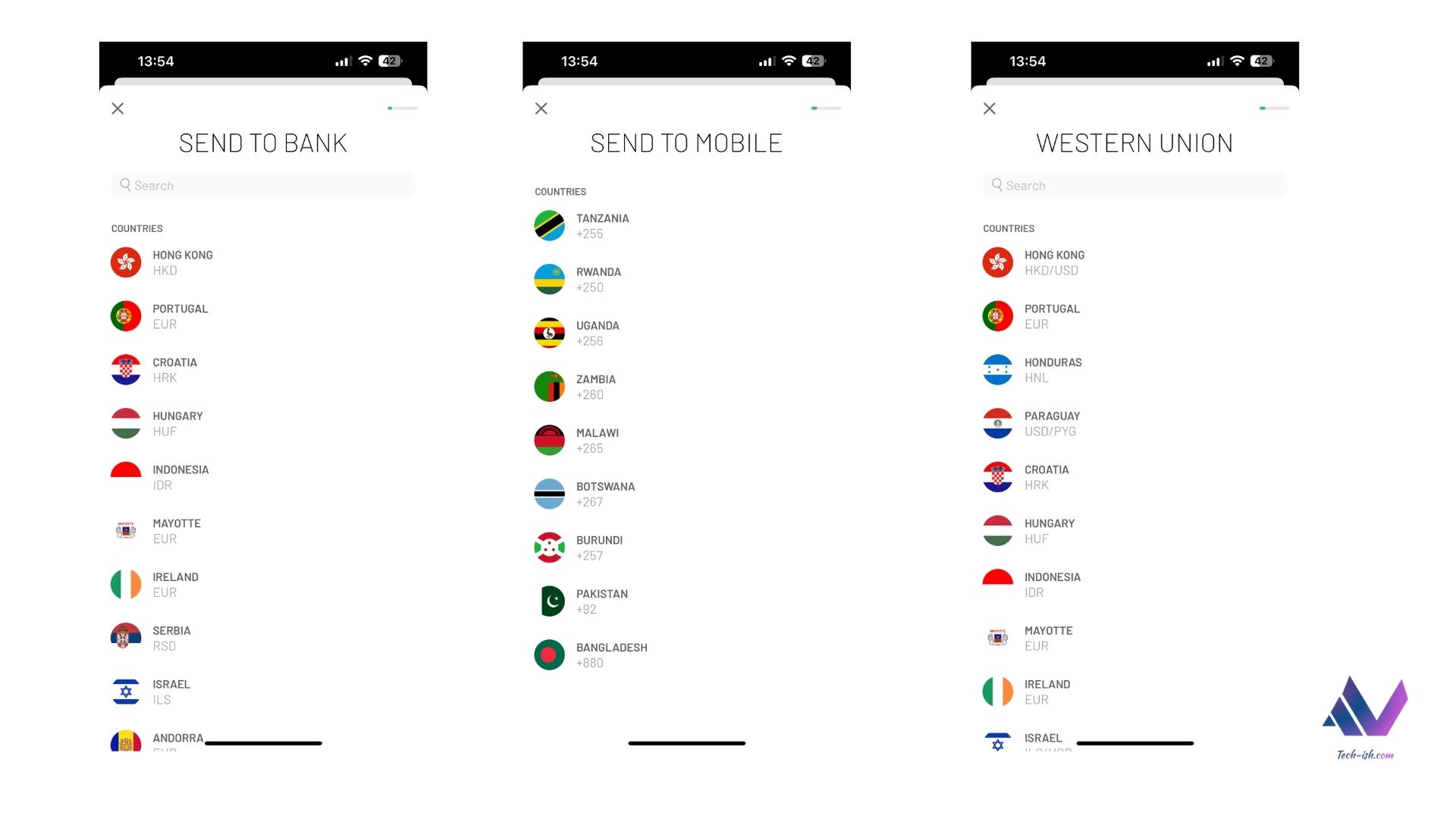 Sending money to a Mobile Number in another country:
This is a feature that allows you to quickly send money to a phone number in a different country. So all you need is the name of the person, and their mobile phone number.
The feature as is right now, supports the following countries: Bangladesh, Botswana, Burundi, Malawi, Pakistan, Rwanda, Tanzania, Uganda, and Zambia.
Here's how to send:
Go to M-Pesa Global on mySafaricom App
Or go to Transact tab on M-Pesa App, and click Global, the click send to Mobile
Select the country you want to send money to
Enter the receiver's phone number (The M-Pesa app will even show receivers name)
Enter their full name and address
Enter Amount in KES, Source and Purpose of funds
Click next to see transaction details which will show you amount to be received in their currency and transaction fees.
Click send
Sending money to certain countries is free. While to others there are transaction fees. So make sure to check on transaction charges.
Sending money to Western Union: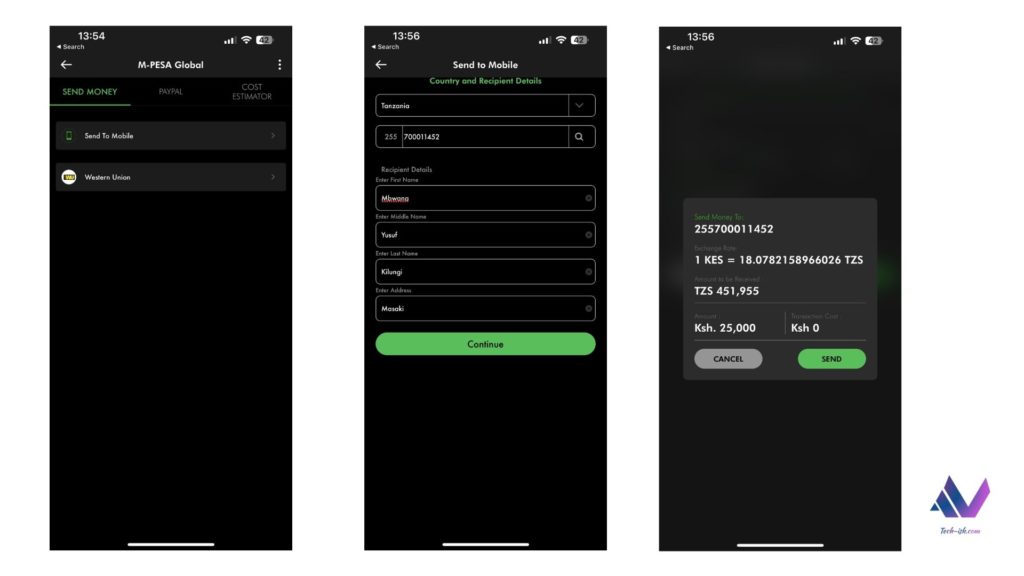 This is the way to send money if you don't have the person's phone number, or if you want to send to more locations across the world. Since Western Union is available worldwide, you're not limited.
To send via Western Union:
Go to mySafaricom App Global Section
Or go to M-Pesa App Global section and select send to Western Union
Select countries to send to
Enter details of recipient and purpose of funds
See transaction details and charges
Then click send. You will receive the necessary information to send help your recipient take their cash.
Sending from M-Pesa to international Bank: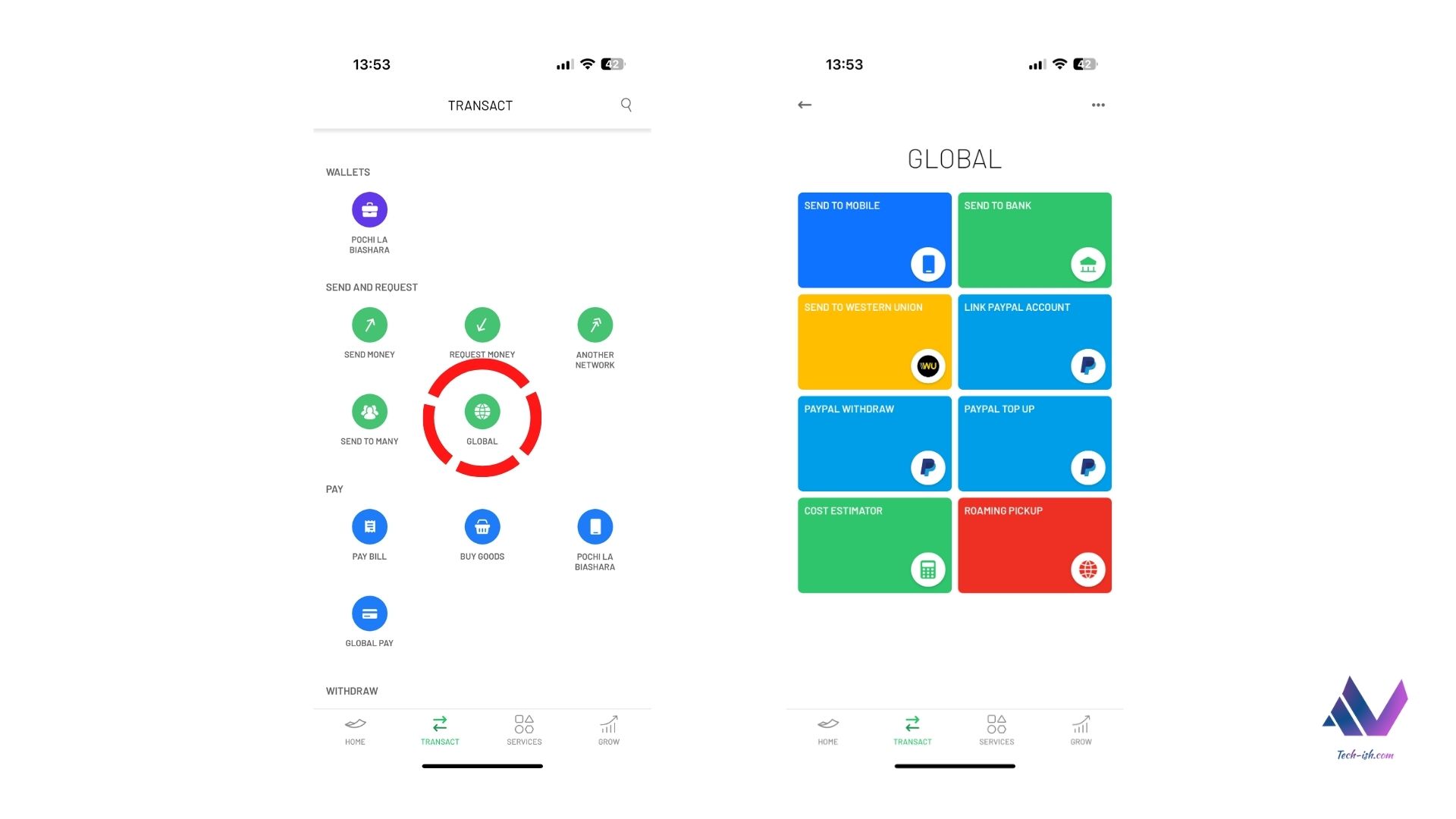 This feature is currently only available on the M-Pesa App. It allows you to transfer money from your M-Pesa Account to Banks across parts of Europe, Asia, Africa, and America. To do so:
Go to M-Pesa App Global Section
Select send to bank
Select country you want to send to
Enter the details of the recipient
Enter bank name and IBAN Number
Enter Amount to send in KES, source, and purpose of funds
See the transaction details including the fees, and amount user will receive
Click Send Money
Other M-Pesa Global features:
We've covered other services under M-Pesa Global which you can read below:
M-Pesa Visa Card – here
Paypal M-Pesa Linking – here