After over 6 months of testing, adding features, and improving on existing ones, Safaricom has today officially launched the new M-Pesa app. Having written about the app as far back as December 2020, and having used it since it became available in early access, I am excited to see Safaricom go all big in launching it.
It shows that there's commitment on the company's side in getting more Kenyans to the platform – which is to be expected. They can't build a whole new App without wanting people to use it. But that's not all. It also shows us what sort of direction Safaricom wants to take with M-Pesa going forward. Which is even more exciting.
In the review article, I already told you that the new app is really good. Over the period of time it has been in early access, new features have slowly been introduced culminating in it being this super app of sorts. Basically, a one-stop place for people to access many other services. And that's the message the company is pushing with this launch: that from one app, people can not only do everything they've already been doing on M-Pesa, but that they can also access and pay for other services including tickets, insurance, gas and much more.
Super App:
The new app is basically your M-Pesa account visually represented with all the necessary data to show spend, average use, options to easily send and receive money, and much more, plus an avenue to access services from different companies and pay with M-Pesa straight from the app.
While that's how we the customers will view it, in reality, Safaricom is trying out something quite ambitious. Safaricom already enjoys over 98% market share in terms of mobile money in Kenya. And that's great! But not everyone pays with M-Pesa and not every business as yet accepts M-Pesa. Through the Super App, with all the mini-apps that will be baked in, Safaricom wants to build a standard of payment. The plan is clear: sign up as many businesses and services as possible, list them as businesses and services within the app giving them this huge platform where they can reach millions of users who will have installed the app, and then make money when users pay for these services using M-Pesa straight from the app.
Currently, under the Discover Tab, there are 8 different services listed. You click on any of them and they open as mini-apps allowing you to sign up with your Safaricom mobile number, and pay with M-Pesa:
Buupass – allows you to book bus tickets
GiftPesa – allows to you buy, send, redeem vouchers
CPF – which is a trust fund offering a dynamic pool of services in Retirement Benefits, Financial, Training and Consultancy, Property Management and ICT.
E-Bima – which is a digital insurance solution
Madaraka Express – allows you to buy train tickets
MINET – which is an insurance solution
MTICKETS – allows you to buy tickets to different events
PRO Gas – which is a service for buying, refilling gas, or getting other accessories.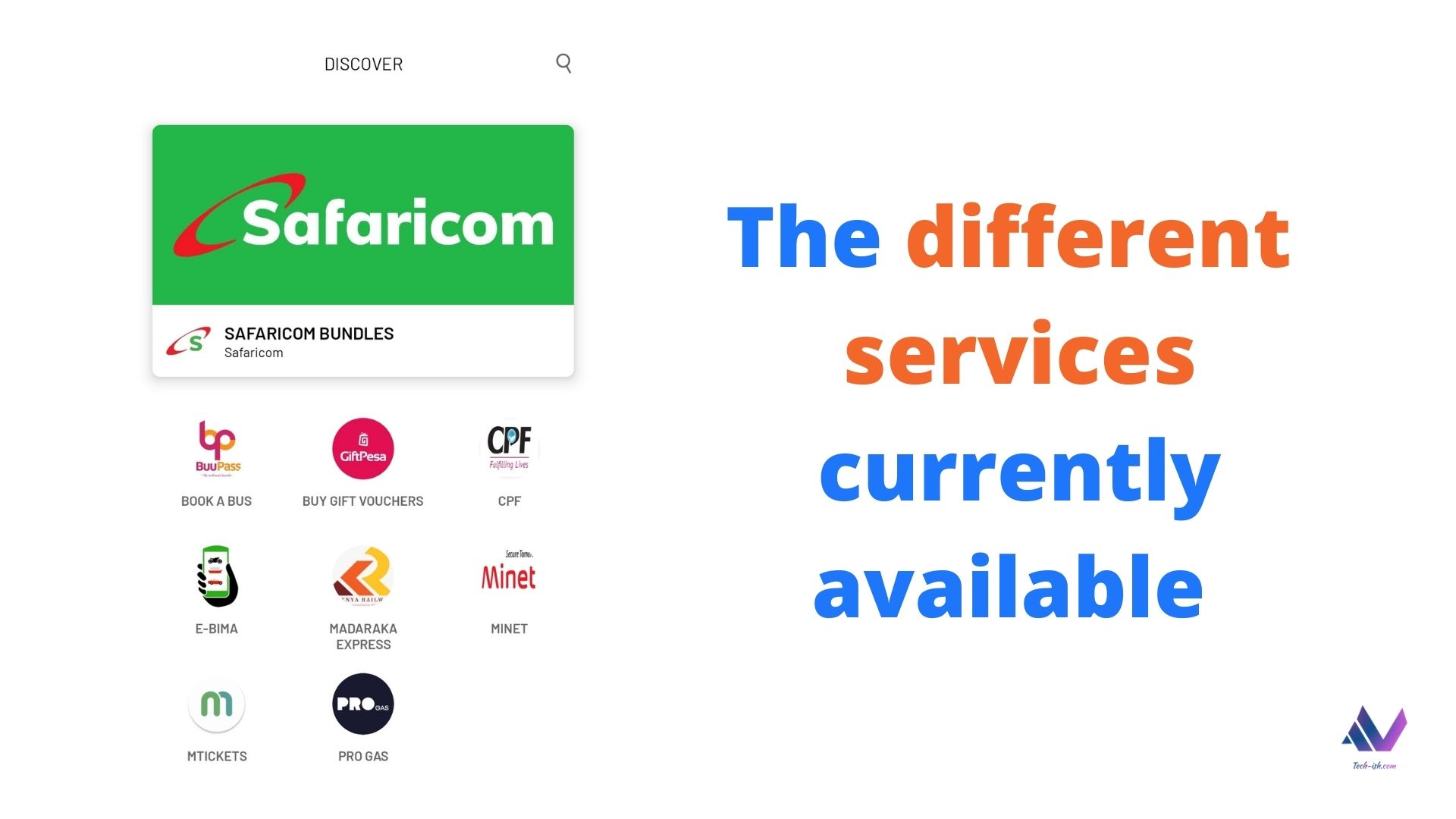 Safaricom says there will be more services listed over the coming weeks. There is a search bar that will enable users quickly search for the business or service provider whenever they want to. This will come in handy once there are hundreds of businesses listed.
Will the idea of a Super App work?
I have my own reservations about having a super app though. For example, since signing up for the new app, I've never used any of those mini apps included. Not because I don't use those services, but rather because it's just easier to go to the Madaraka Express website, and pay from there.
Won't the app feel cluttered once more businesses are signed up? Whose responsibility will it be to ensure all the mini-apps work well without affecting the overall user experience? Will it be Safaricom's, or will it fall on the respective businesses to ensure everything works?
Super Apps sound like good ideas on paper. But actualising the dream is always very difficult. This is not only because there are so many modules to be integrated, but also because in the end it's all about business. And business means greed. And greed more often than not ends up masking businesses from what the end users actually want.
Let me take you back a few years when Safaricom launched something called BONGA. It was later on called ZWWUP for like a few hours before the whole project was abandoned. It was like a WhatsApp competitor but with M-Pesa built-in. The dream back then, so it seemed, was to build a super app – like WeChat. Users would be able to send money, pay bills, communicate with each other, and businesses, and so much more from just one app. That didn't work out: BONGA was a whole new chat app – why when there's WhatsApp?
Maybe building a messaging platform proved to be quite the task for Safaricom. Maybe this new approach will pan out better – Everything else on top of M-Pesa.
Or maybe it won't.
For me, the new app has enticed me because of the way data is represented. It is so well and beautifully executed. Being able to see my monthly spend and my latest transactions is very important. I love the fact that I don't need to key in my PIN every time thanks to use of biometrics authentication. This works so well when paying in public areas. I like that I can easily send to many and request money from different people. I like that I can get PDF receipts after paying. But mostly importantly: I like the fact that I don't need my SIM card anymore.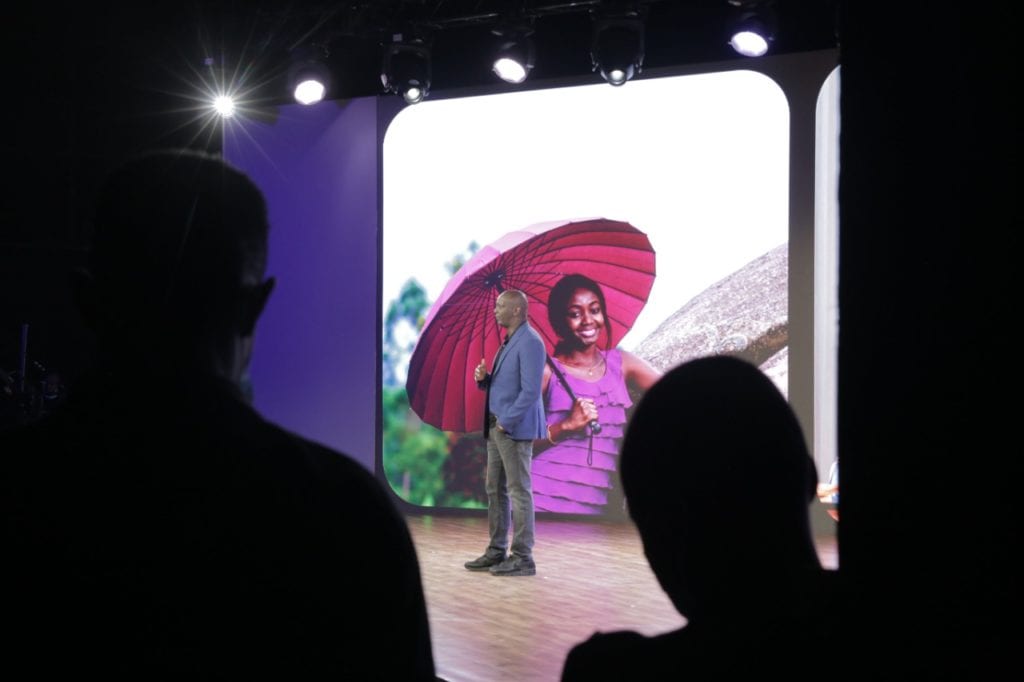 Bye bye to the SIM card:
I think this is the one feature we have BONGA to thank for the most. When BONGA first became available, I realised – accidentally – that I didn't need my SIM card with me to transact on M-Pesa. I could do everything within the app provided there was an internet connection. It felt very freeing.
That has been the case with the new M-Pesa app. Once you've signed in (which still requires you to use your SIM card and its data connection), you can remove the SIM card from that phone and go about using the App provided you have an internet connection.
NOTE: If you use the offline mode, you will need your SIM card. Similarly if you try to withdraw money, the app will require the SIM card.
SIM cards are old. Nowadays, they're even unnecessary for many people. In the near future, they won't be an important part of our daily smartphone use. I think it's way past the time to have M-Pesa attached to our SIM cards. And perhaps the new M-Pesa app is part for the first phases in detaching SIM cards from M-Pesa. So that whenever you have the app – wherever you may be, you can transact with M-Pesa regardless of your network provider – as long as you have an internet connection.
I have the app installed on all my phones. I even tried having it on my M1 MacBook Pro LOL (Since mobile apps can be installed on the M1 Macs – but it didn't work).
It is such a convenient feature – especially as a reviewer who uses many different phones. Nowadays I don't worry about having my SIM card on a particular device. As long as there's an internet connection, I can pay for stuff and get going – doesn't matter the phone I carried.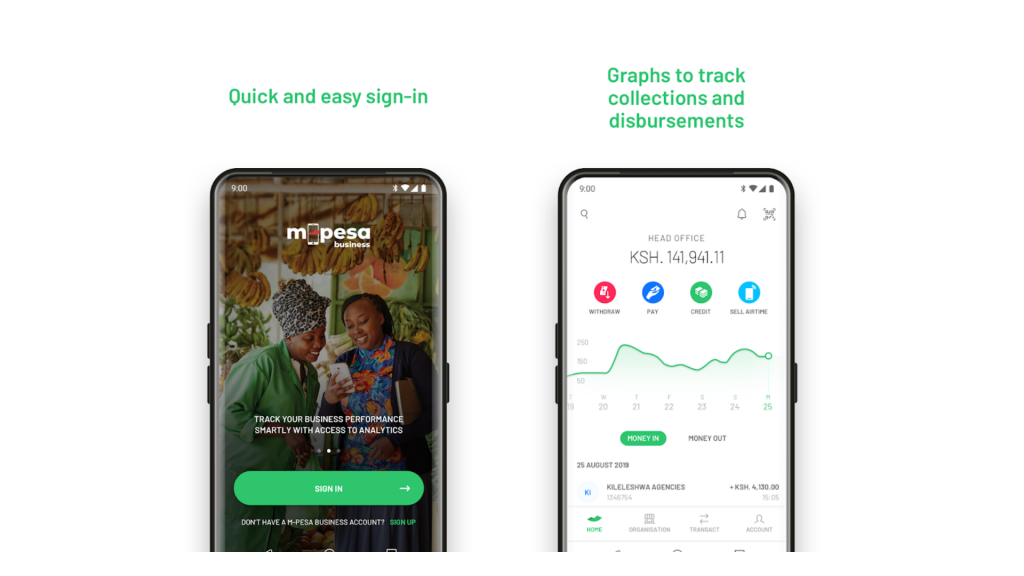 The future:
M-Pesa has been going global for a long time now. A new venture called M-Pesa Africa was formed by Vodacom and Safaricom with the aim of taking M-Pesa to more parts of the African continent. There's even an M-Pesa CEO. Which means there's a lot to be expected, including a huge market to be won.
I don't think the Super App concept will work well though. Like with the M-Pesa 1Tap idea, I feel like while the idea as a whole makes sense, in practice, things won't be that smooth. It will either fail because different businesses won't maintain their mini-apps (if that falls on them), or it will fail because Safaricom will find it hard to maintain the mini-apps (if that's on them), or it will fail because users will prefer accessing these services from other places rather than on the M-Pesa app.
Safaricom should go easy on the idea, because Super Apps seem to always fail. Unless they're made for the Chinese market LOL.
All the same, even if the mini-apps don't attract users, the design of the app, the data one can get from the app, and features like send to many, and request money will keep very many people using the app.
I believe these features I've mentioned above to be the reason there are already 1.3 Million downloads of the new app. I wish there was data on how many of these are active users, and of those active users how many use the mini-apps. Anyway, time will tell.